Welcome to the page where you can learn more about the free resources that may interest you. All you need to do is sign up to the newsletter below to get these free resources. You can unsubscribe anytime.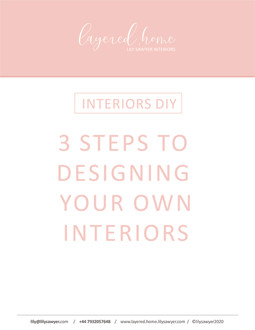 INTERIORS DIY helps you learn how to design your own interiors like a pro in 3 easy steps. This free resource will help you
make your vision come to life
know where to allocate your budget and stick to it
use creative sourcing and accessorising strategies
Templates and lists are included to help you get started.
"Lily has created insightful resources that are not only free, but incredibly detailed, providing a step by step guide and very useful templates to really get your brain ticking on how best to plan your content, pictures and account in general. Perhaps my favourite part – the creative ideas for accessorising! I shall most definitely be bringing some of these ideas to life." Nikki @wakeupinworthing, March 2020
Register here to access this course.
"Lily has an amazingly engaged following and writes great content, so it was wonderful to see her Instagram tips which she generously shared. I wish I had been given access to this resource when I started out on Instagram, it would have saved me lots of time! Beautifully written and with some great images to demonstrate advice." Julia Alexander Interiors, March 2020
INSTAGRAM & YOU is a 3-part free resource.
Part 1 talks about the 5 key elements you need to have a strong Instagram account that will help you attract, connect, stand-out and grow whilst staying true to your authentic self.
Part 2A will teach you 3 doable pro secrets to creating strong visual images for Instagram without the need for fancy cameras and equipment.
Part 2B will teach you 3 simple pro tips to editing photos for Instagram without the need for fancy editing apps.
You will learn not only the why but also the how to of creating strong visual content that stop people in their tracks and how to be consistent in your image style.
Part 3 is all about captions and 3 surefire tricks to writing engaging captions that resonate and connect with your audience.
"The three part 'Instagram and You' resource is so thought provoking and was a real opportunity to reflect on my own brand, goals and vision. It's full to the brim with helpful information on creating strong content, writing engaging captions and photo editing tips." Jo at Cloud Nine Interiors, March 2020
If you are ready to take your Instagram account to a new level, sign up below to get access!