Through Layered.Home, I support brands by creating strong successful content for brand awareness campaigns and product promotions.
Thank you for your collaboration and work quality! We really loved the content you created with our product. We read the blog article, it's amazing. Moonwall Stickers, July 2021
"You have been amazing all the way through this whole campaign, we can't thank you enough!" Cotterell & Co, March 2020
The following are the ways I help brands grow their audience and conversions.
giveaways – see actual giveaways below
product reviews
Layered.Home helps brands reach a highly engaged target market that not only spread the word about the brand but also helps conversions. As a professional photographer, I also provide professional photographs as part of brand partnerships.
"Thanks so much for kicking the campaign off with some gorgeous imagery yesterday. Not only are we over the moon, but the client has let us know that they are "incredibly pleased" – yay!" Spode, March 2020
To date I have worked with over 85 different brands on their campaigns and promotions including: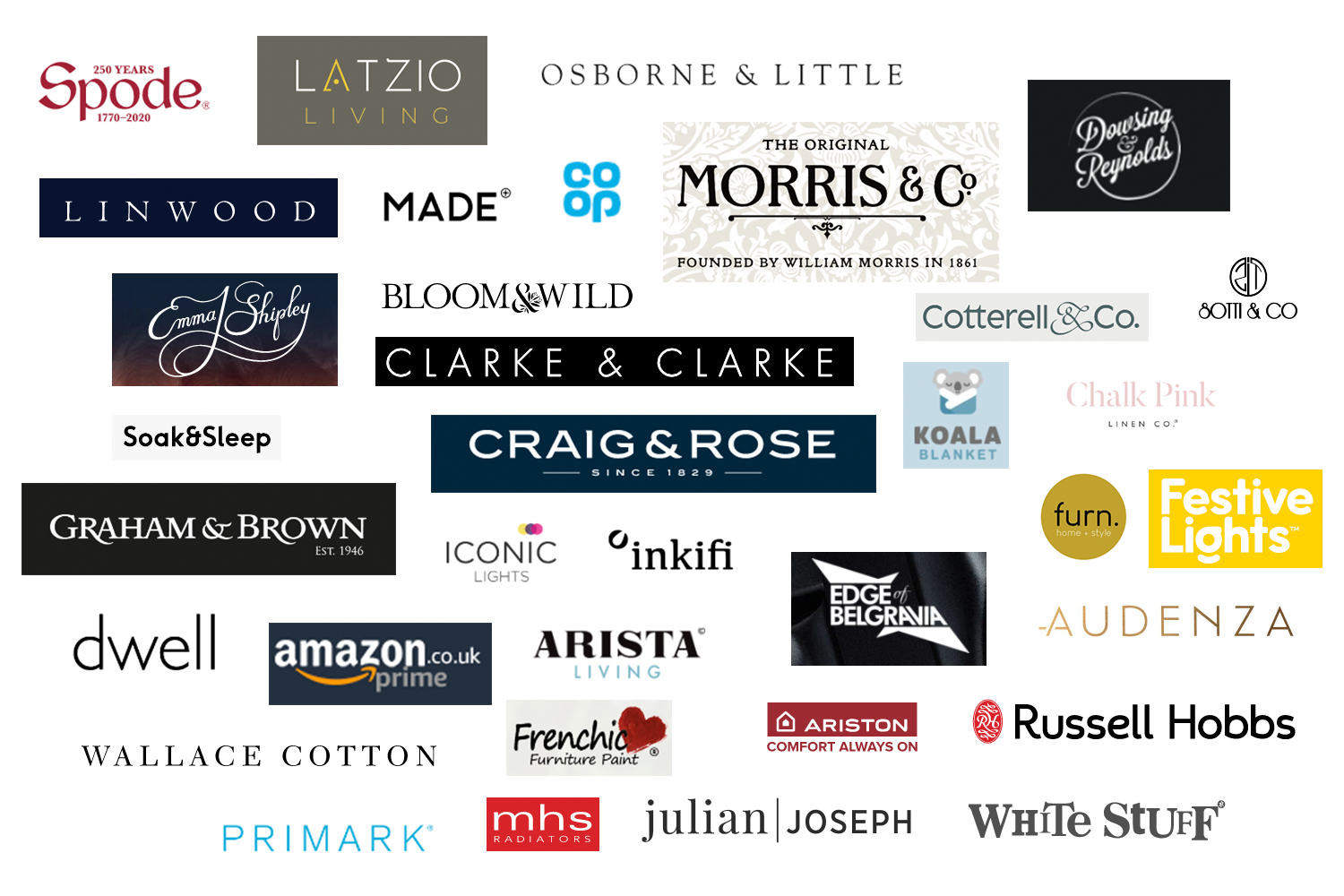 Ronseal, Littlewoods, Gressingham, Trussle, Visual Roar Interiors, Out There Interiors, Wilful Ink, Cushoo UK, Locomocean Ltd, Ink and Drop, Rustic Warehouse Norfolk, Walltones, VonShef, Mocha Home, TIJN Homelife, Linton Art, Roxane Gabriel Art, Scape Interiors Leigh, Sass and Belle, Firefly Home, Murals Wallpaper, Honora, ElsieMarie, Thames Water, The Curators, Tonki, Hello Pea and Me, Napoleon Rockefeller, Bolt & Star, Artfinder, The Folklore Company, Retroduck, Poster Store, Susi Bellamy, Wild Lampshades, KennaSato Designs, Kiss The Moon, Nanas of Anarchy, Love Frankie, Wild One Interiors, Sukhi Rugs, Carpettale, Sooshichacha, Poster Lounge, Claire Elsworth Designs, SoapSmith, Jacqueline and Edward, The Basket Room, Heritage Geneve, IMSVintage, Tess Daly.
"Appreciate all of your input, posts, feedback and general niceness, thank you so much for everything. You have gone above and beyond our expectation and it's really kind of you." — Firefly Home, May 2019
How can I support you? Let's have a chat about it.
Giveaways
In my experience, giveaways are by far the most effective way of spreading the word about a new brand or a brand's new collection. Below are the growing list of giveaways I have run on my page.
Tess Daly with Clarke and Clarke Interiors
60K giveaway with various brands
50K Giveaway with various brands