Welcome to the page where you can learn more about the free resources that may interest you. All you need to do is sign up to the newsletter below to get these free resources. You can unsubscribe anytime.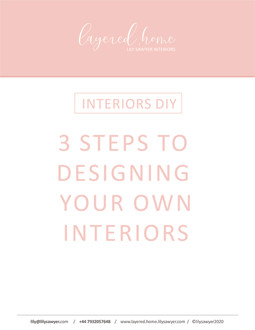 INTERIORS DIY helps you learn how to design your own interiors like a pro in 3 easy steps. This free resource will help you
make your vision come to life
know where to allocate your budget and stick to it
use creative sourcing and accessorising strategies
Templates and lists are included to help you get started
INSTAGRAM & YOU: 5 Keys to Consistent Instagram Growth 
This free resource takes you through my Instagram story from 0 to 100k and  5 key elements you need to have a strong Instagram account that will help you attract, connect, stand-out and grow whilst staying true to your authentic self.
If you are ready to take your Instagram account to a new level, sign up below to get access! For information on building a brand and starting a business, see from Bland to Brand.
Testimonials
"When starting a new DIY project, the beginning stages can be very daunting, such as trying to create a tailored mood board. Or considering varying aspects of your budget accordingly. Lily has created detailed templates and suggestive material to really support you in focusing and planning on both of these accordingly. But perhaps my favourite part – the creative ideas for accessorising! I shall most definitely be bringing some of these ideas to life." Nikki @wakeupinworthing, March2020
"I have been a follower of the Layered.Home Instagram account and Blog for some time and love Lily's passion for interiors, so when I heard there were free resources available I didn't think twice about signing up. The Interiors DIY resource is also a must read for anyone embarking on an interiors project, however big or small and the lists and templates provided will be invaluable for keeping you on track and focused. Thanks so much for sharing your interiors insights Lily – I found it so motivational and can't wait to put it all into practice." Jo at Cloud Nine Interiors, March 2020.
"Lily has an amazingly engaged following and writes great content, so it was wonderful to see her Instagram tips which she generously shared. I wish I had been given access to this resource when I started out on Instagram, it would have saved me lots of time!" Julia Alexander Interiors, March 2020
"I have just finished reading Lily's courses – Interiors DIY and Instagram & You, and have to say I am beyond impressed! I particularly loved the numerous ideas for upcycles and transformations on a budget! Lily has achieved such amazing Instagram growth in a short space of time and these courses really give such a good insight into how she has managed that growth and how others may have the same success." Jen @crack_the_shutters, March 2020
"I have managed to download the resources which are very inspiring, professional, helpful and high quality. A very generous amount of content for a free offer. Your background story is interesting and set the context for the material. Well done!" Ragini Hildreth Coaching, March 2020
"I have followed Lily Sawyer – The Layered Home on Instagram for a while now. I admire her obvious flair and passion for creative interiors, plus her consistent and cohesive branding and engaging content. The Interiors DIY, is a brilliant tool for anyone undertaking an interiors project or renovation and struggling how and where to begin. Lily gives lots of sound, practical tips and advice from ideas planning and sourcing, to offering brilliant check lists to help keep your project on track. A huge well done to you Lily, for creating such invaluable resources and thank you for sharing them with us". Sarah Twigg Doyle @ReTwiggd, March 2020
"Thank you Lily! I've deleted lots of crap on my feed, I'm regramming some older upcycle work! I'm so grateful to you and your help! I'm more focused on what I'm actually about!" Abi, Opal Transformations, April 2020