Are you a creative or an entrepreneur looking to start a business or build a strong brand to reach your ideal clients using an effective social media strategy that keeps you at the forefront of people's minds?
Have you ever thought…
"Am I even good enough to start my own business? I lack confidence and fear that I might fail if I try."
"I fear that my days will just drift off and I haven't done something I love and I'm passionate about that feels true to myself."
"I don't know how to gain people's trust in business and need a system that takes it forward."
"I don't know how to get clients consistently and how to price my services."
"Instagram is so fickle I can't keep up. I'm not being seen, I'm not reaching the right people, it's so time-consuming and I'm getting little results."
"I worry that my content, captions and photography are not good enough on Instagram"
If you have, then I CAN HELP YOU!
My courses on Branding, Instagram, and Collaborations & Partnerships will help you:
Gain the confidence to step out of your rut
Build a brand that reaches your ideal audience and gain loyal clients
Do something you really love whilst enjoying freedom and flexibility in your venture
Navigate Instagram effectively so it brings tangible results
Learn the secret of collaborations and paid partnerships
In the summer of 2017, I joined Instagram as a hobbyist with zero followers, no clear goal and intentions. My account grew slowly and I had no growth strategy.
Fast forward to today, I've organically attracted a sizeable audience of 100,000 on Instagram and growing, worked with over 100 brands, built a business on social media, and worked with individuals and businesses.
Are you ready to take your brand and Instagram to a new level?
If you want to join us on From Bland to Brand 2.0, let's chat!
Here are what some of my students say about the programme.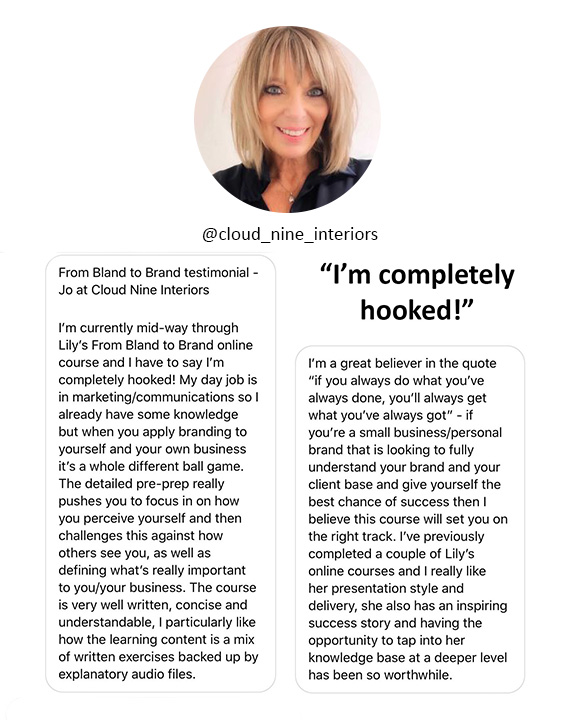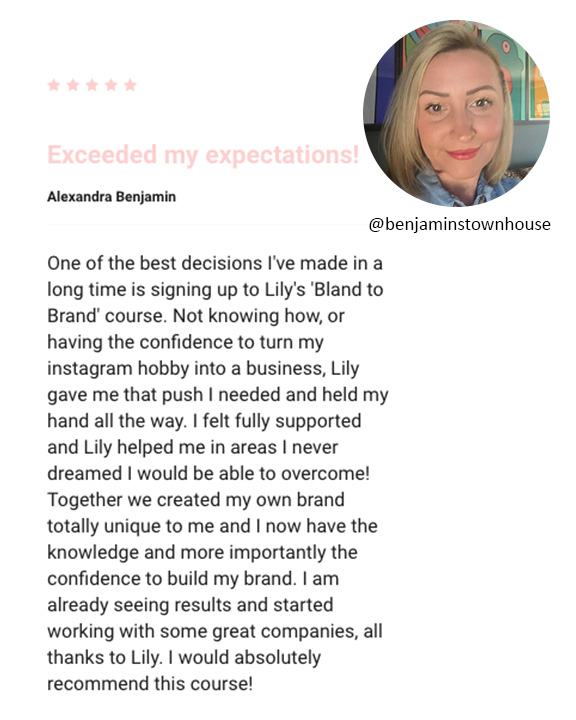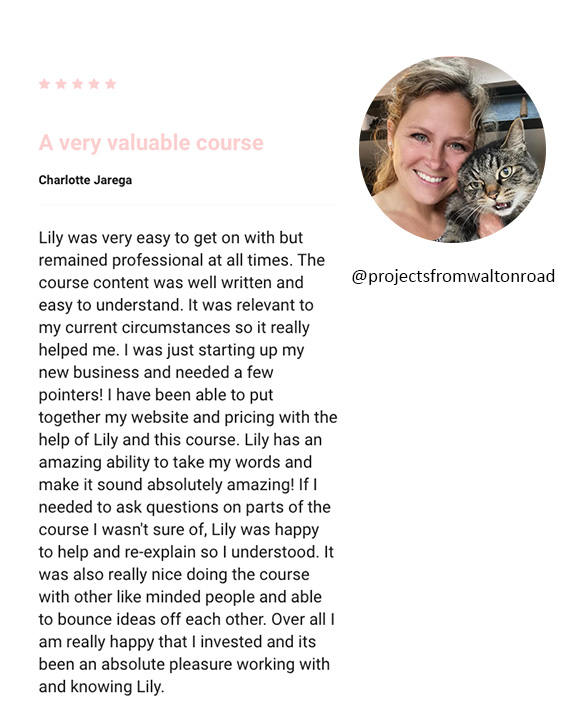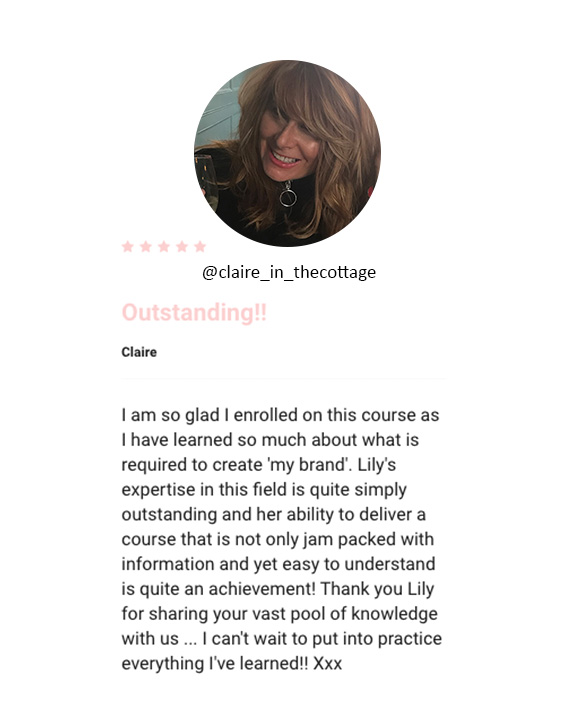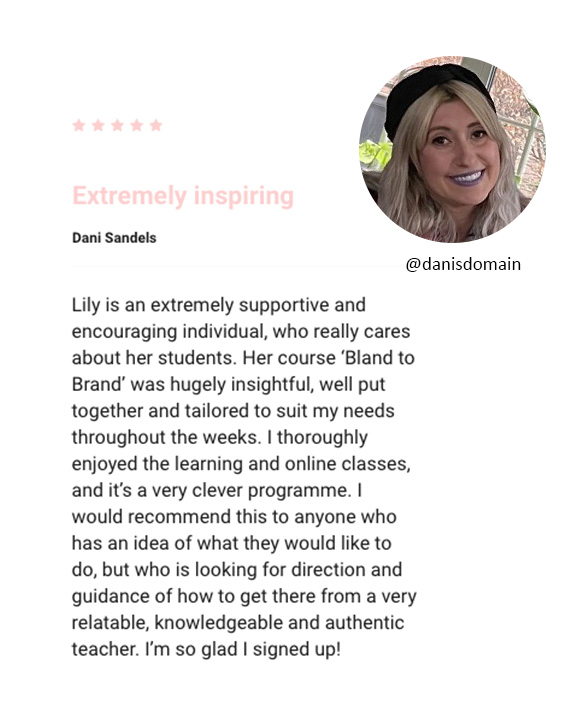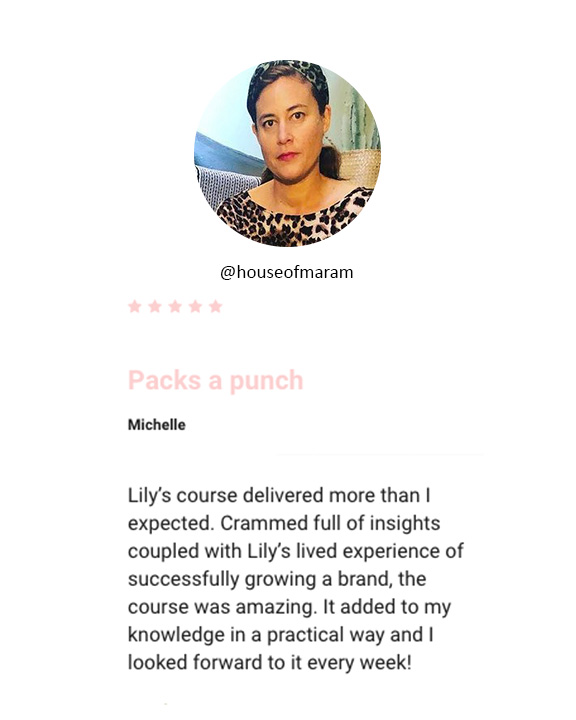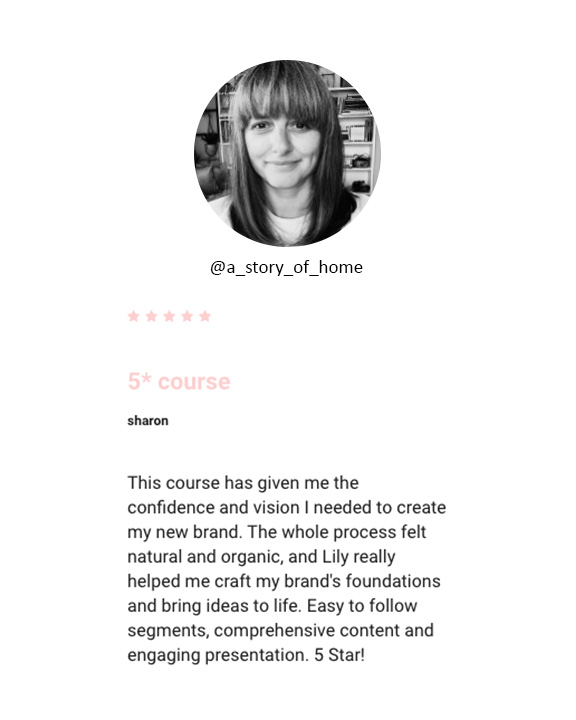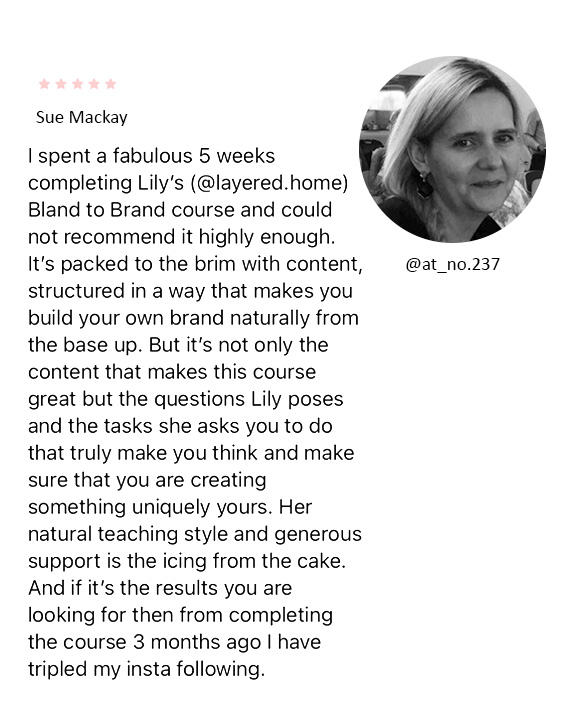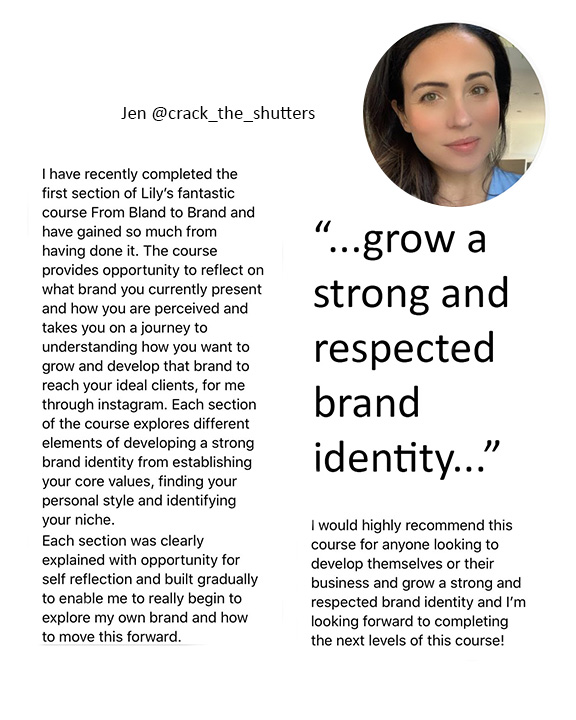 If you want to join us on From Bland to Brand 2.0, let's chat!