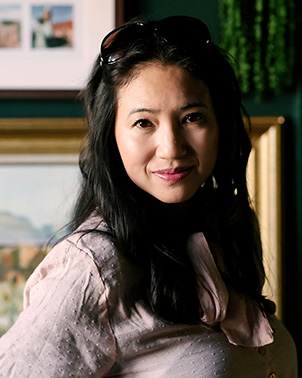 I'm Lily – creative brand storyteller, professional photographer and educator. Through my courses, I help creatives and entrepreneurs build a strong brand and reach their ideal clients on Instagram.
In the summer of 2017, I joined Instagram as a hobbyist with zero followers, no clear goal and intentions. My account grew slowly and I had no growth strategy for the first 18 months.
I wondered if people would interact, worried about what they would think of me, doubted that I could ever be successful without putting myself on my grid, stories and videos.
Fast forward to today, in just under two years I've organically attracted a sizeable audience of 100,000 and growing, worked with over 100 brands, built a business on social media, and advised individuals and businesses. 
I didn't get to where I am now by my own genius! I delved into many courses. I have a mentor to teach me the ropes and guide me with clarity of mind and vision. 
I waded through the mish-mash of information out there, weeded the fluff out and extracted principles that are effective, easily applicable and bring tangible results.   
My Branding and Instagram courses give you a step-by-step blueprint that fast tracks you to success!  
Education-wise, I hold a BA and MA in Fine Art and a Post Graduate Certificate in Learning and Teaching. I live in London with my husband, three children, widowed mother and two pet tortoises Oreo and Jupiter.
About Layered.Home
Layered.Home supports brands by telling their story creatively and authentically. Through inspiring posts, giveaways, dedicated blogposts, product reviews and brand awareness campaigns, Layered.Home conveys the brand's message to a highly engaged target market that spread the word about the brand resulting in growth and conversions. Layered.Home also provides press-ready professional photography as part of brand partnerships.
See here to read more about my Layered.Home journey.