Whilst your quiz result is winging its way into your inbox, can I make you an offer?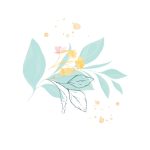 In 2021, I collaborated with 53 brands, 34 of which were paid partnerships.
If you want to know how to use Instagram to grow your hobbyist interiors account or start a profitable business or become an influencer, then this is for you!
Let me backtrack to how it all started…
As an introvert with not much confidence and zero experience of Instagram, I hesitantly opened an account in 2017 doubtful if people would even follow or take interest.
Growth was painfully slow during the first 18 months. I was amazed at how so many other accounts flew past me almost without effort.
I watched in awe as people were given free products to promote and better yet got paid on top of that!
Instagram ate up a lot of my time but wasn't bringing me any income let alone perks.
So with little to no decorating budget, I went about upcycling, bargain-hunting, decorating and being as creative as I possibly could.
But my account was still growing ever so slowly and getting painfully low engagement. I even belonged to a secret engagement pod at one point!
What was I doing wrong? What was I missing?
Finally in 2018 I started to see some movement and that's when I began to deeply analyse what I should be doing and what helps with growth.
I committed to focusing and applying business and branding principles that I already knew for over a decade from running my own photography business but just never thought of applying them on Instagram.
And in early 2019 the penny dropped.
One wintry evening on a dinner date out in Canary Wharf, my husband spelt it out to me: Lily you can make a living from Instagram. And for the first time, I heard it clear as a bell.
That year, my account grew by 60k, I worked with over 100 brand collaborations and to date got paid on over 40 partnerships with brands that I love.
My first brand promo paycheck was £53 for which I had spent an entire day conceptualising and styling and then sent my images to the brand.
I was excited to get paid but sad that my whole day and photos combined were worth a princely sum of £53! I was demoralised!
I've since learned how to turn that double figure into 3 and 4 figures in brand promotions and earned 5 figures in three months on Instagram alone.
So what changed that made me from a purposeless hobbyist to being a creative brand storyteller which is now my main source of income?
One of the key things was realising what my uniqueness was in a nutshell. I learnt this through trial and error until I got to a point of so much clarity that there was no more room for compromise.
I became laser-focused on my niche and created clear boundaries on everything that I'm doing on this platform.
As a result, I was able to build a growing business on Instagram, and turn a £53 brand promo paycheck into 4 figures whilst doing things that I really love and enjoy!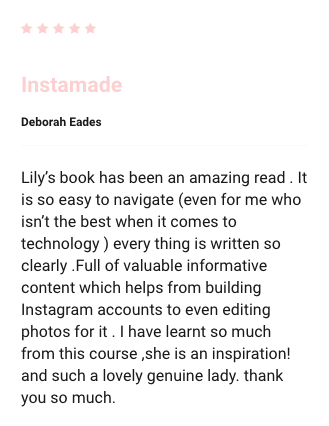 But there was still a big problem.
Inside, my confidence was very thin. I hid behind my grid, nervous of putting myself out there. I feared opening up and really saying what's in my heart.
I had a story to tell but I was afraid of what people might think of me or whether I'd be able to handle any negativity.
I knew deep inside that I needed external help to overcome this barrier. So I invested the most money I've ever spent in a business mentor and worked for months until one day I found my voice.
Finally, my very own story now has a voice!
And it's my voice after all! Everyday I take forward steps in honing my message and mastering storytelling.
Since then I have received so many responses from people saying how much they related to what I had to say, how they have been helped and inspired by my story.
I saw how their stories and grids changed and how some of them found their voices too!
And that felt amazing!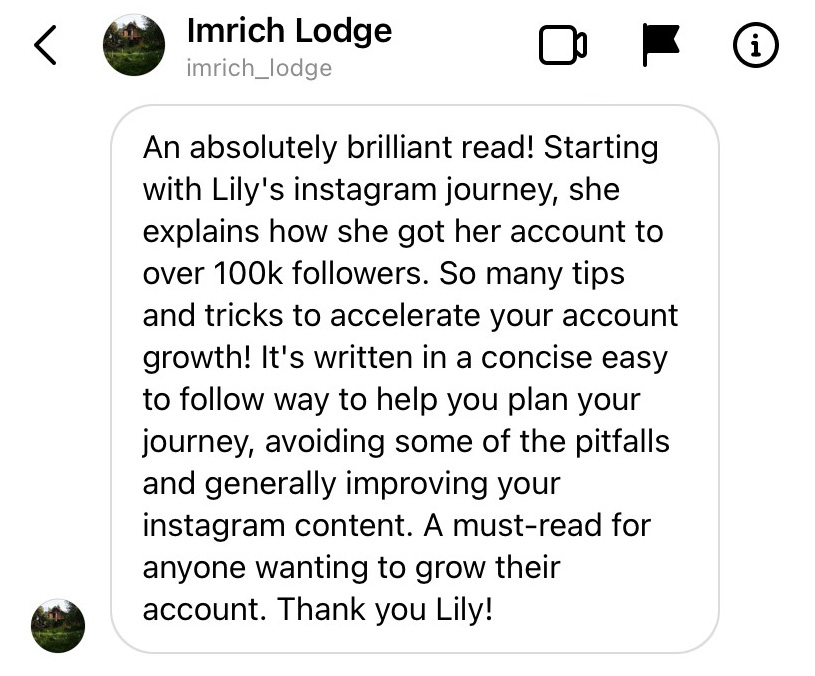 Now that I found my story and voice, I still faced one more barrier.
People often ask me for help and advice and I wanted desperately to help. But how? It's extremely important to me to help people and provide them something that doesn't waste their time or mine.
I wanted people to realise their potential and overcome their fear similar to how I was able to overcome mine, even just by taking that first step.
So I wrote down my journey, everything I learnt over that past 3 years on how to grow my hobbyist Instagram account including the professional photography tips and tricks that I know which contributed to creating strong engaging content.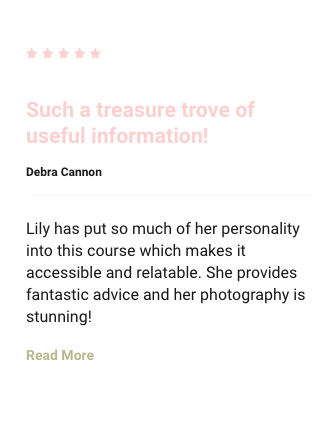 This book that journals how my account grew from 0 – 100k as someone unknown, was the basis for building my thriving business on Instagram and growing it to my main source of income.
Now I help interiors enthusiasts, stylists, designers, and consultants build their brand from scratch and use Instagram as a business platform.
I support brands by telling their story creatively and authentically through strong inspiring content that conveys their message clearly and effectively to a highly engaged target market increasing their following and conversions.
I'd be doing you a great disservice if I didn't share this opportunity to get your hands on my book with you.
I'd like to invite you to read my book InstaMADE: How to grow your Instagram from 0-100k even if you're unknown.
Exactly What You're Getting
Can I make you a special offer?
For the price of 2 barista coffees, you could get my book InstaADE: How to grow your Instagram from 0-100k, even if you're unkown and learn:
Chapter 1
My Journey from 0-100k
*How I started
*What worked and didn't work
*Competitions and Giveaways
Chapter 2
My 8 Secrets to Instagram Growth
*The elements that make up strong content
*What type of content tules
*How to get rewarded by Intagram
*Attitudes that get noticed
*What never to compromise on
*Which connections make a difference
Chapter 3
My 5 Keys to Consistent Growth
*How to discover your personal brand
*Understand who you are trying to reach
*Know your audience who will love you
*What type of content resonates
*How to do engagement right
*How collaborations work
Chapter 4
My 3 Pro Secrets to Stronger Instagram Photos
*Which camera is best
*What type of lighting works
*How to add contrast
*Which angles to use
Chapter 5
My 3 Pro Tips on Editing Instagram Photos
*Is editing a must
*What apps or software to use
*Understanding white balance and why it's so important
*How to enhance images correctly
*Editing checklist
Chapter 6
My 3 Tips on Writing Engaging Captions
*What type of captions hook your audience
*How to add value to your captions
*How to authentically connect with your audience
*How to get a response
Chapter 7
My 3 Instagram Business Insights
*My journey from hobbyist to business
*The 3 specific things that made it happen
*what makes you stand out
*Why it matters
Chapter 8
The Next Steps
*First gig
*Interiors Branding Secrets
*Proven system
You're right, that's a lot of valuable content that I'm giving away in my book for the equivalent 2 barista coffees!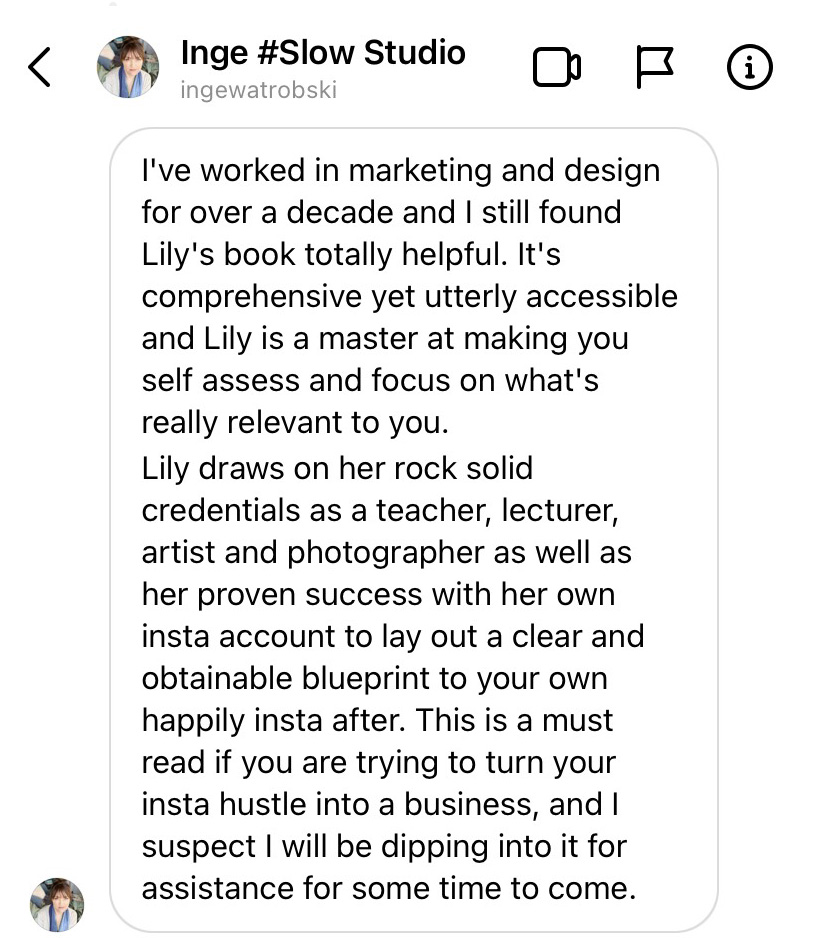 But it gets even better than that…
I'm also giving you an awesome bonus!
FREE BONUS
InstaCAL: Content Calendar
>2022 Instagram Calendar
>Plan your content topics and posts right inside this editable electronic calendar
>Plan imagery that belong to your feed so that it becomes the visual face of your brand that consistently communicates your authentic story
>Attract followers who stay with you and see growth that matters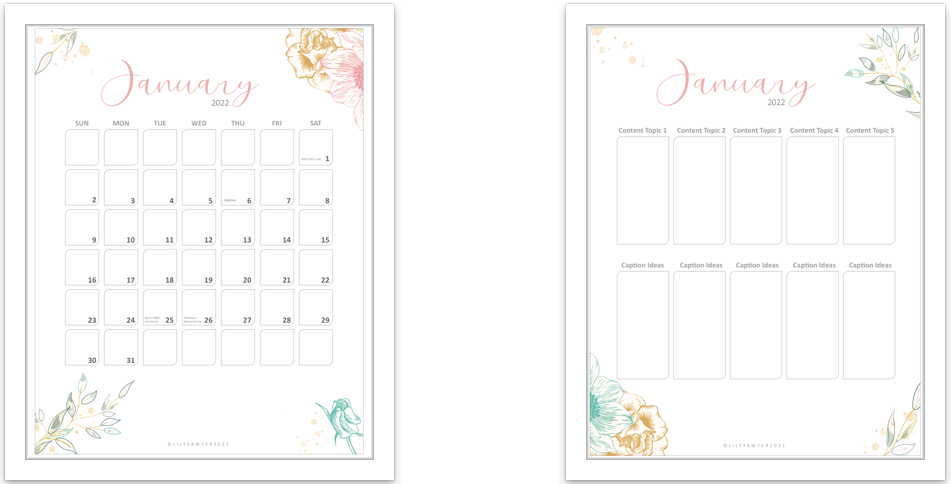 Here's what to do next…
So if you've ever thought…
"Will my Instagram account ever grow? The secrets to growth elude me!"
"I struggle creating content and often lose my Instagram mojo."
"Captions are so hard, I don't know what to write that gets good engagement. It's frustrating and I feel no one is really listening."
If only taking scroll-stopping photographs were that simple. How do you even edit them?"
"Instagram is so fickle I can't keep up. I'm not being seen, I'm not reaching the right people, it's so time-consuming and I'm getting little results."
"I worry that my content, captions and photography are not good enough on Instagram"
"I just don't if I can start or grow a business on Instagram. Where does one even start?"
…and if…
…you'd like to get out of your rut
…gain your confidence back
…start using Instagram with intention and strategy
…grow an engaged following who become a loyal tribe
…including some valuable business insights
I'd like to invite you to read InstaMADE.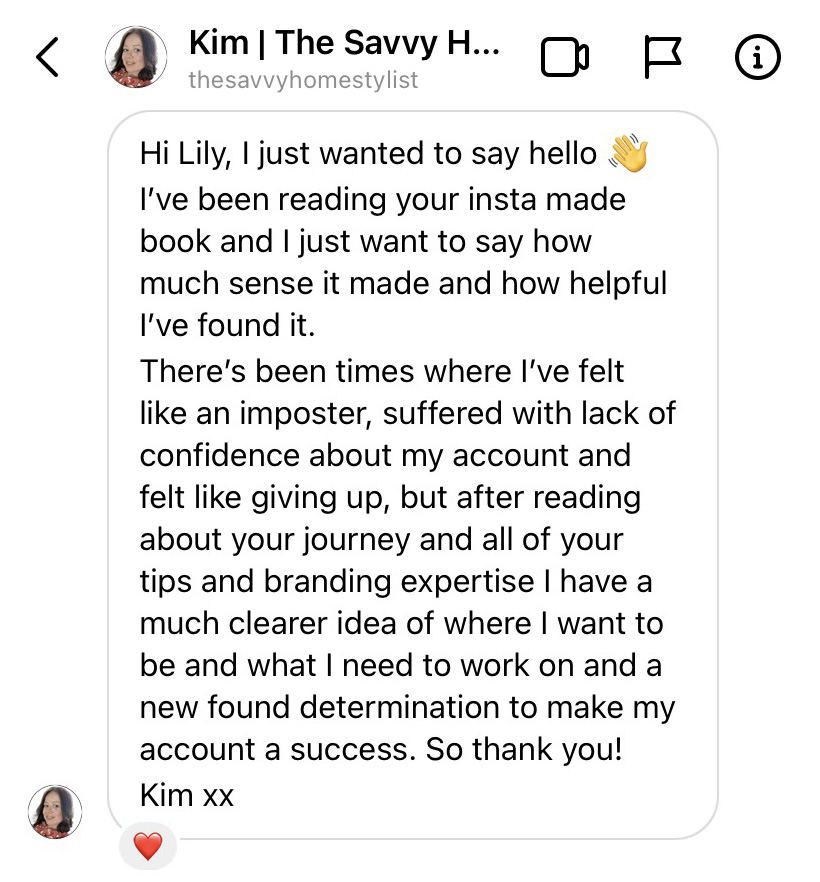 Previously, InstaMADE and the bonus InstaCAL 2022 were only available through my From Bland to Brand programme. But now you can get your hands on them for £9!
Here's what happens after that
As soon as you've purchased InstaMADE for £9 and get InstaCAL 2022 as a bonus, you'll get instant access to an online portal for members only where you can set up your username and password.
There you can download InstaMADE and InstaCAL 2022.
If you're truly interested in becoming…
…growing your Instagram account
…understanding your own brand and audience
…creating strong visual content
…learning the secrets of effective engagement
…having a strategic plan on your social media
…exploring the first steps into building a business
Get InstaMADE now for £9 with the code IMspecial instead of £47 and also get InstaCAL 2022 absolutely free. It's a no-brainer!
How about an awesome bundle?
You can join my InstaPICS photography short course for a little extra, and learn how to use lighting, which angles are best, what equipment to use, how to take scroll-stopping images and edit them for social media and more. Plus you also get these free:
*InstaAUDIT – self-audit your Instagram content
*InstaMADE – grow your Instagram
*InstaCAL – plan your content electronically with ease
all for £47 using the code IPspecial instead of £147.
"I used to cringe at the photos on my feed, but now I'm so proud! I've had lots of comments about how different it looks now and it makes me giggle to myself that you can see from my grid the time I started to work with Lily because the photos are so different!" Emma @cositashomeuk, May 2021
Yes I need this!
Get your copy of InstaMADE here for £9 using the code IMspecial or the InstaPICS bundle all for £47 using the code IPspecial!