I thought I'd write about 3 easy ways to add texture to your home because I keep getting asked one question…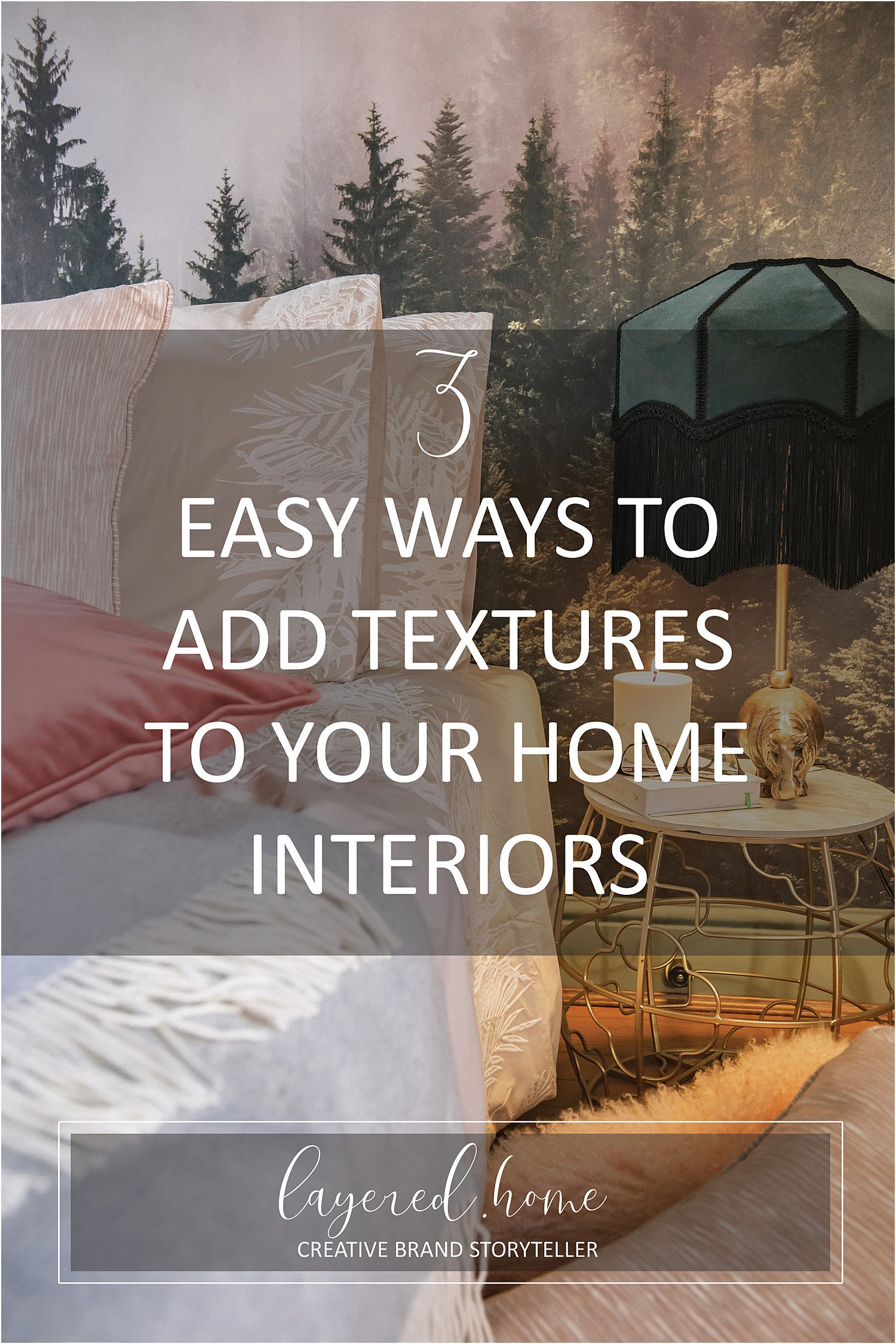 Referring to photos of my home on Instagram, I am often asked "What style is this?". For lack of a better description, I usually reply "eclectic".
My style stems from having an artist background. I move things around, put things together, paint walls and mix things up all based on what I think, feel and see looks good together – much like composing elements in a painting. So no I don't fit into any particular trend or style.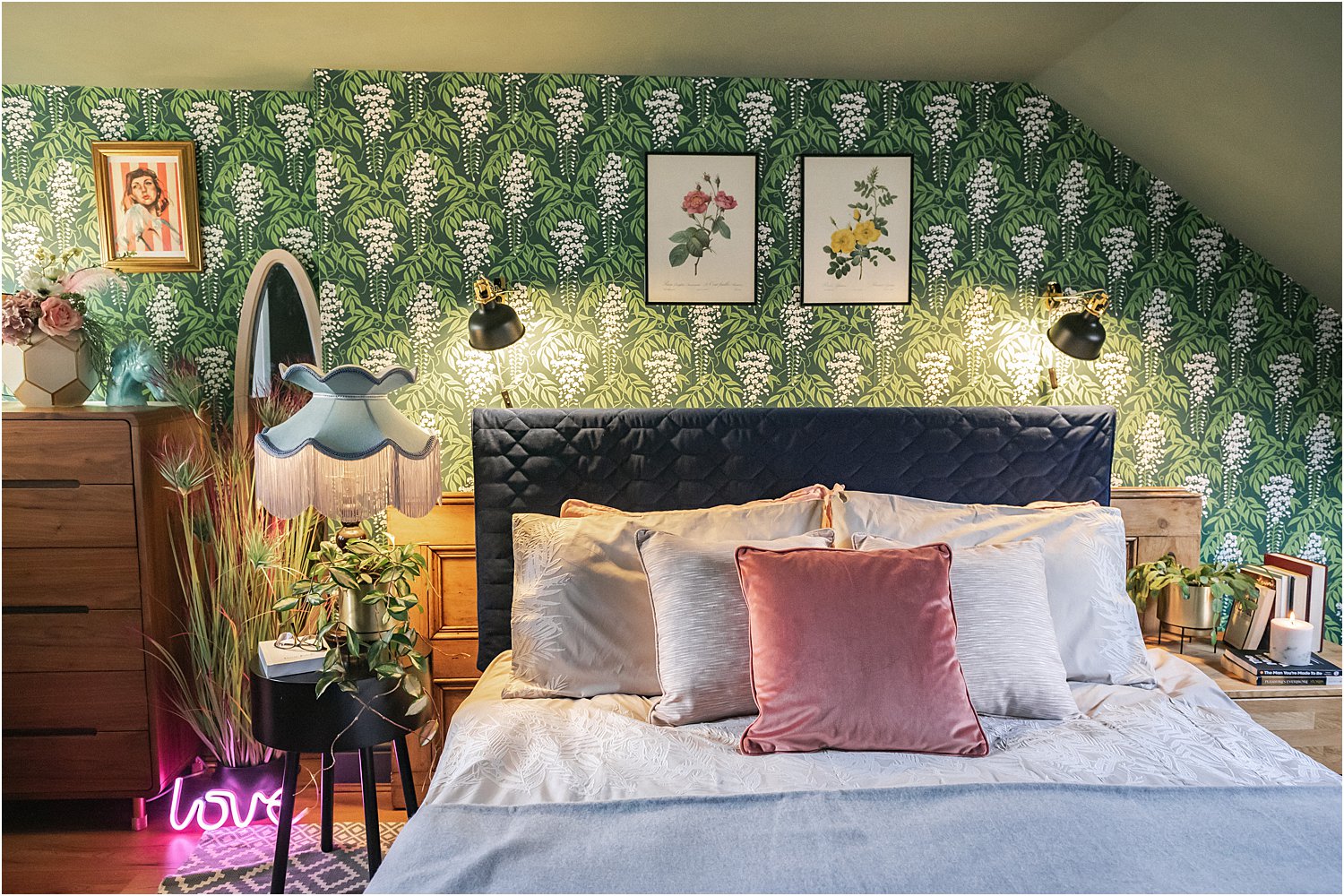 But the first thing that comes to mind that's so vital to incorporate into your interiors is texture. Not colour, but texture.
Texture dictates the tone, weight and mood of a space.
You can have an all white or monochrome home full of different textures and it feels exciting, welcoming, cosy, warm and full of interest.
Here's an example of a simple yet beautiful styling from Textured Lives achieved simply by juxtaposing a couple of contrasting textures whilst keeping a subtle look.
Here we have only 3 things at play: concrete floor and wall texture, natural wooden texture of the bed and the fern embroidery on the bedding. Simple and powerful. Effective at telling a story.
Imagine this room with a plain grey floor and plain beige wall, plain white bedding. It would still probably look good but would most definitely lack soul in comparison to this. A white room bereft of textures would feel clinical, corporate and lacking in personality.
Textures used well in interior spaces engage the senses and evoke emotion which affect wellbeing. It tells a story and takes you on a journey. And this is what Textured Lives is all about.
Texture groups
Let's have a look at different texture groups and how they can elevate a space when juxtaposed well.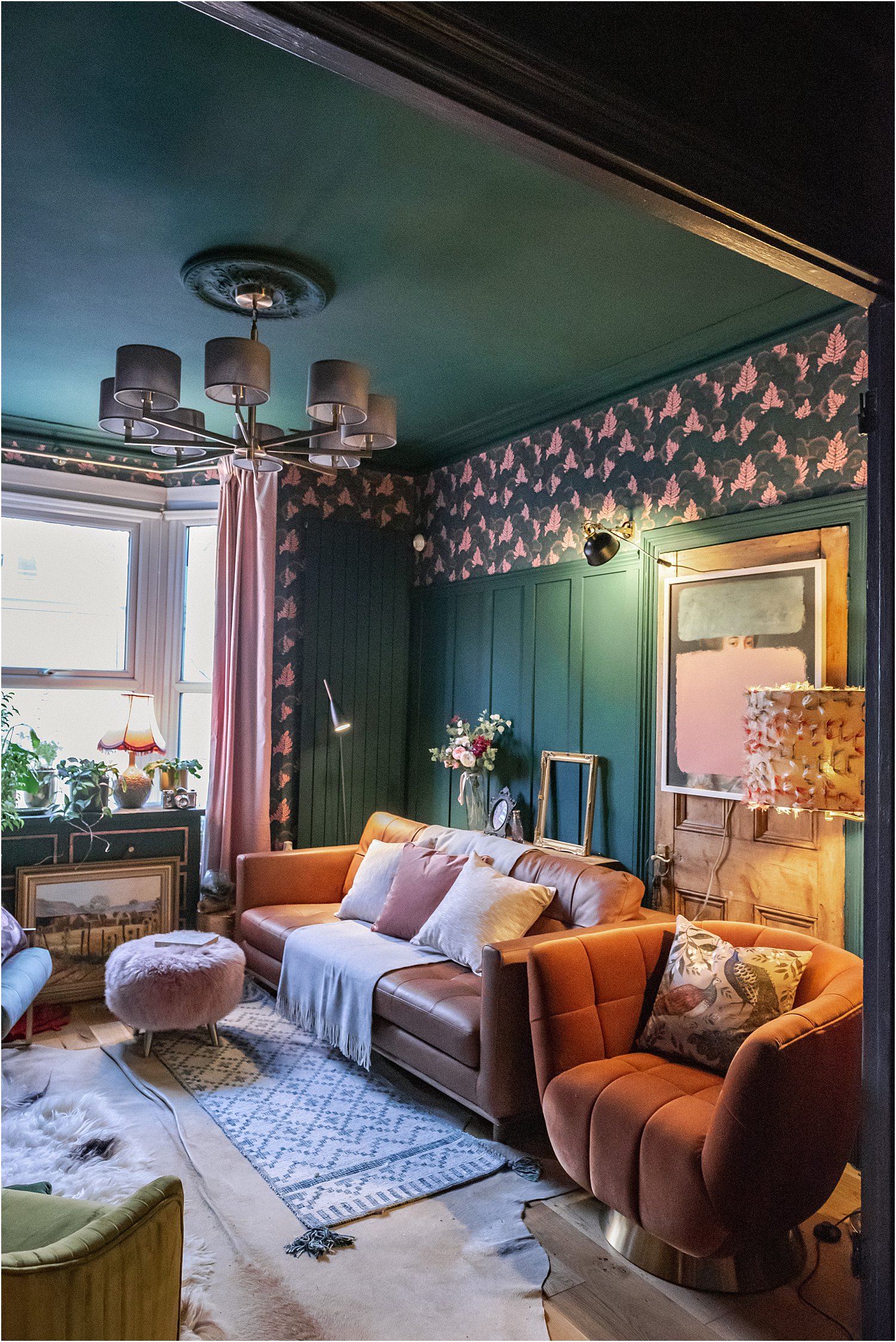 First, here are some general common textures which are easily found and sourced and can be incorporated into a space to bring in character and personality:
velvet, satin, linen, woven, skins like leather, cowhide and suede
hairs like wool, mongolian sheepskin and mohair
cotton, knits, ribbed, quilted
lace, embroidery, metallics, gloss, matt…. the list is endless it seems.
Let's group these textures together according to their categories so it becomes easier to mix and match instead of overloading on just one group of textures.
NATURAL TEXTURES
COLOUR TEXTURES
FAUX TEXTURES
You can then pick a few textures from each group, combine them together and voila, you have a soulful, inviting space that tells your story and takes others on a journey with you.
3 easy ways to add texture to your home
1. NATURAL TEXTURES – As the term suggests, natural textures are derived from nature. The very core raw materials could not be man-made but the end products can be.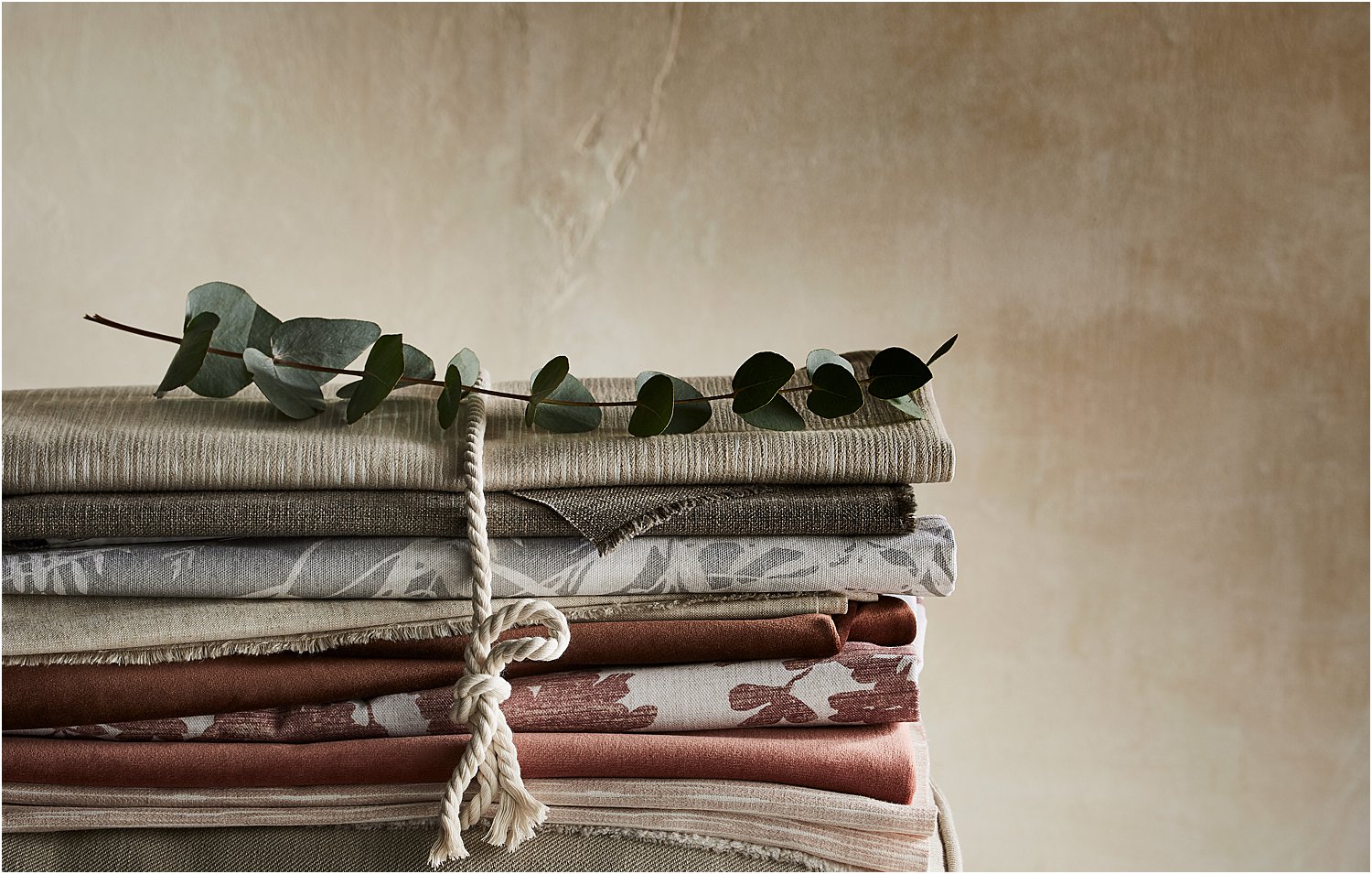 Fabrics and linens from natural raw materials as seen in the Textures Lives photo example above can be made into upholstery, throws, beddings, blankets, curtains, rugs and carpets.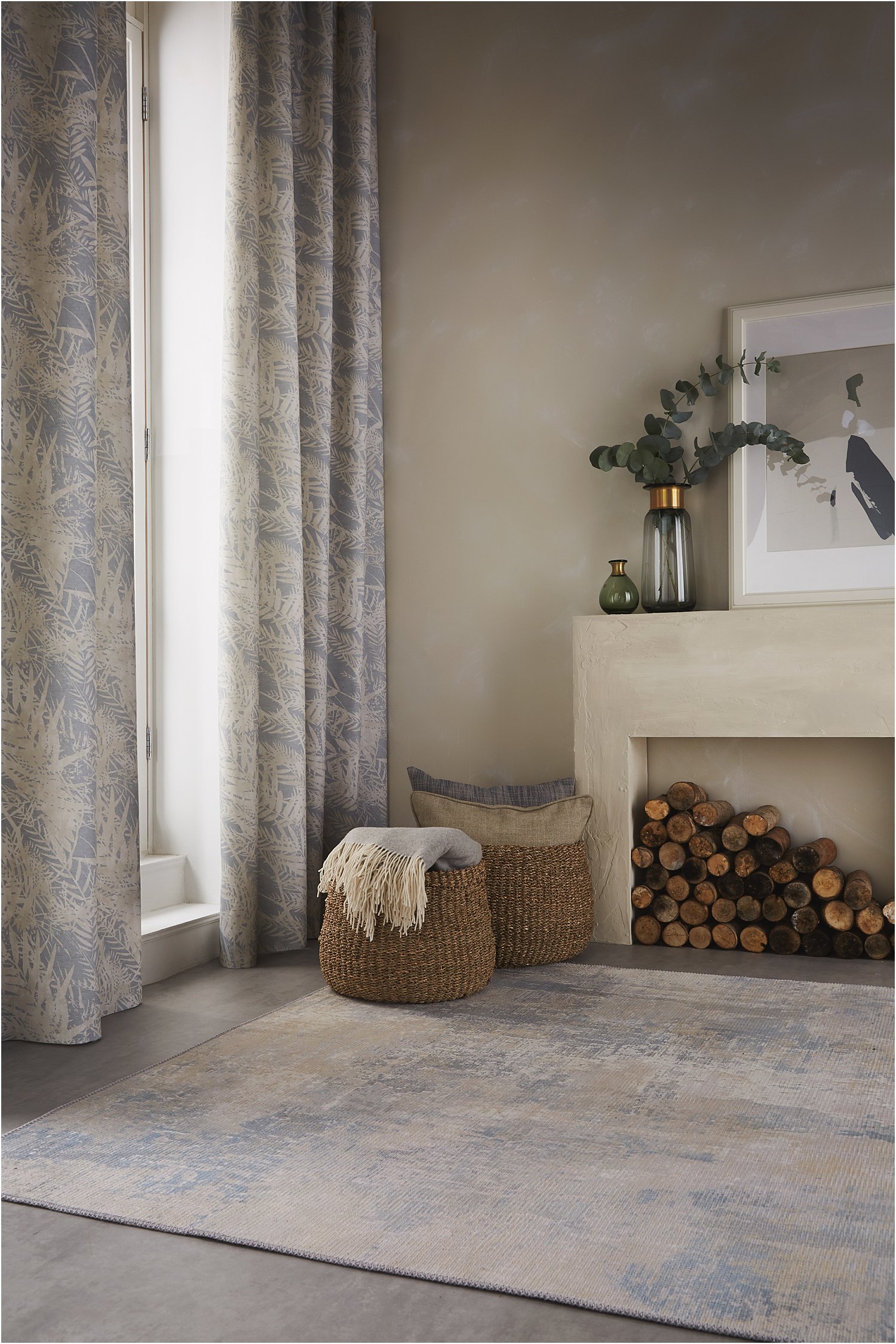 The fern pattern on the curtains and textured rug design contrast perfectly against the plain grey woollen throw with cream fringe.
Incorporating some plants and greenery, even if it's just a couple of eucalyptus stems in a vase adds depth and warmth to a space. Pair these with some wooden pieces such as logs or furniture and you are invited to a journey of exploration.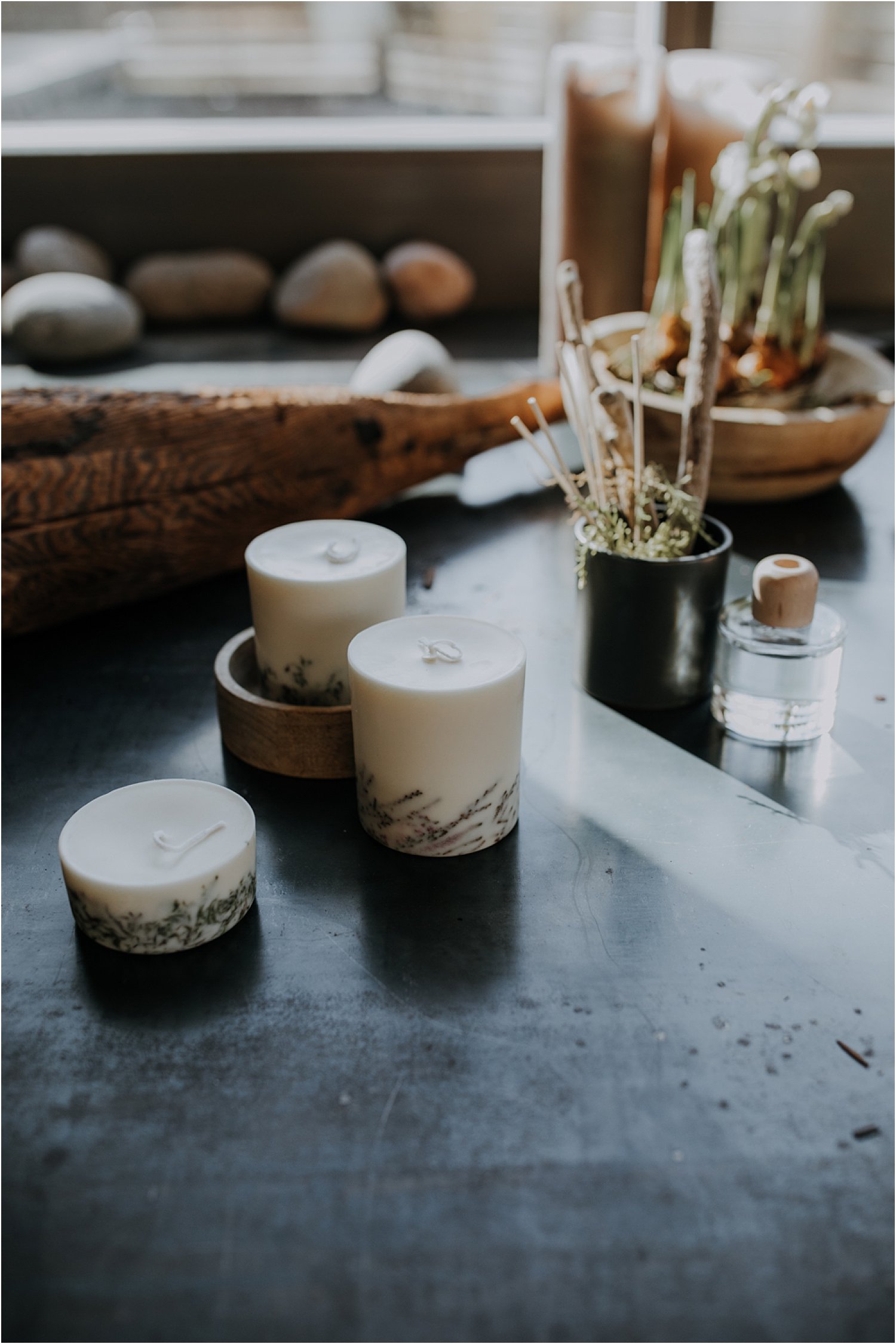 Accessories like candles, sculptures and lampshades with their rich textures add an element of drama in your home.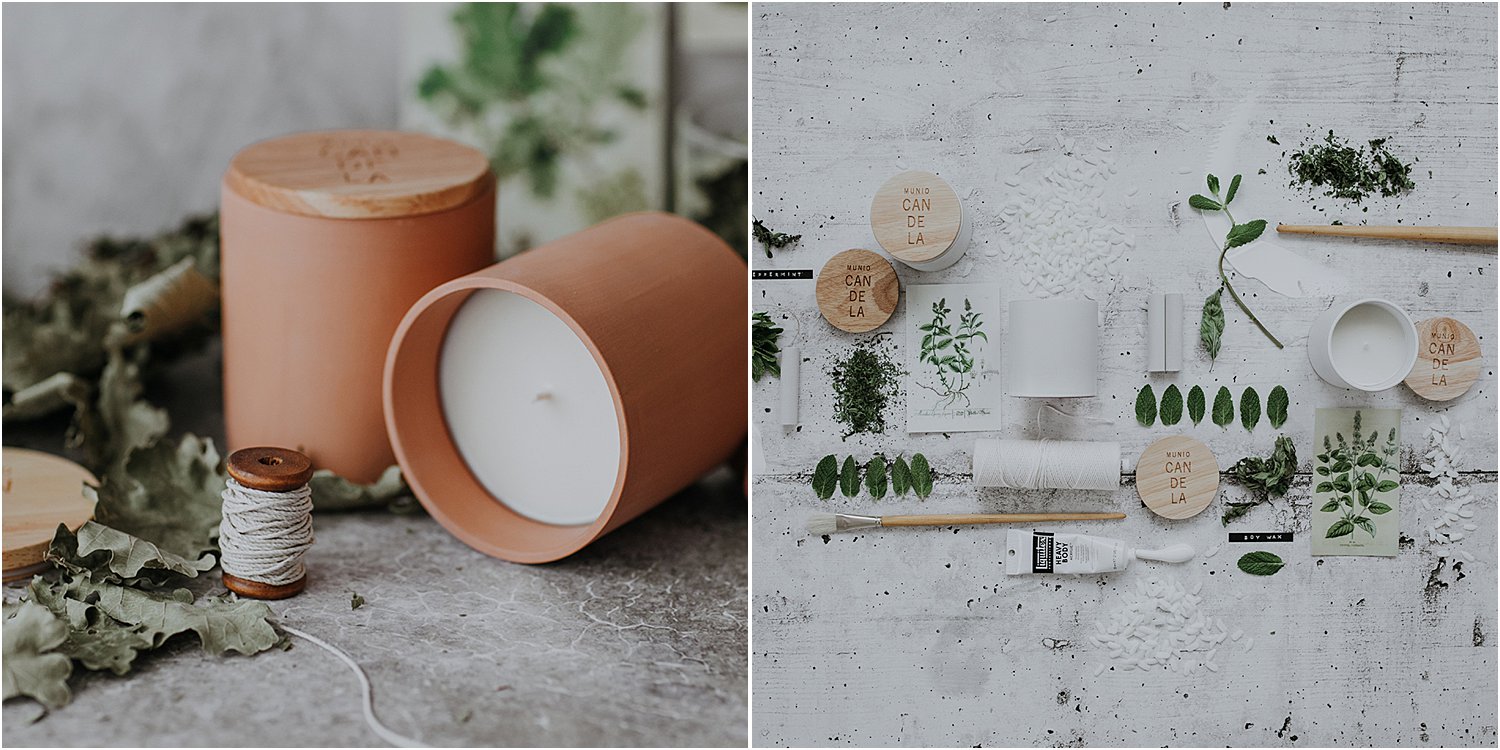 Terracotta jars and candles infused with real greenery inject warmth and cosy.
Incorporating natural textures is the first of 3 easy ways to add texture to your home for more visual and tactile interest in your interior design.
2. COLOUR TEXTURES – You can find textures easily in colour too by the way colour is presented. For example, with paint you can go for matt, gloss, chalky, satin, metallic, patina, hammered effect or a brushed look. You can even add metallics using gold or silver leaf.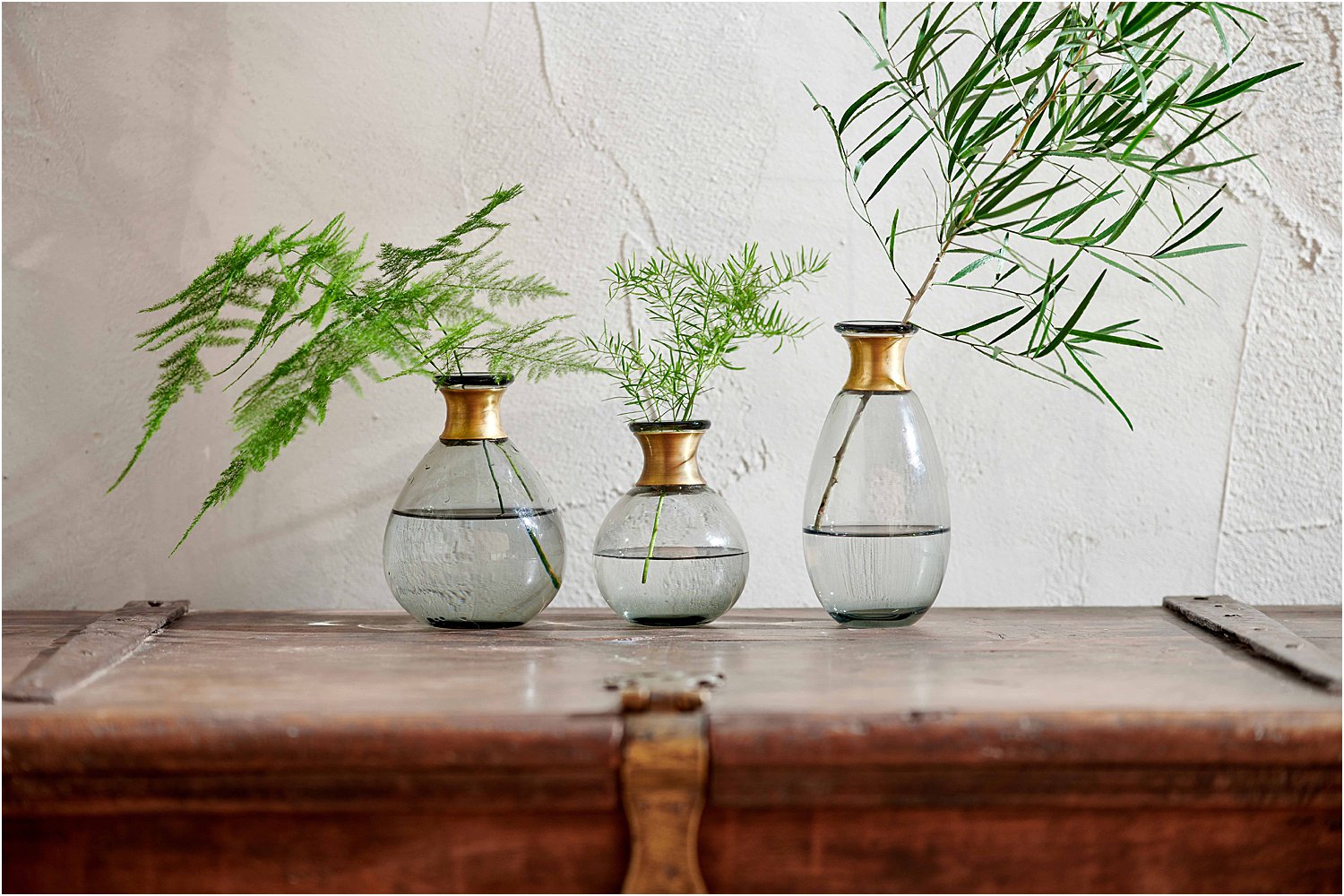 The metallic gold on the vases above draws your eye and keeps them firmly in for a while and then on to  explore the offerings of texture within this simply composed image.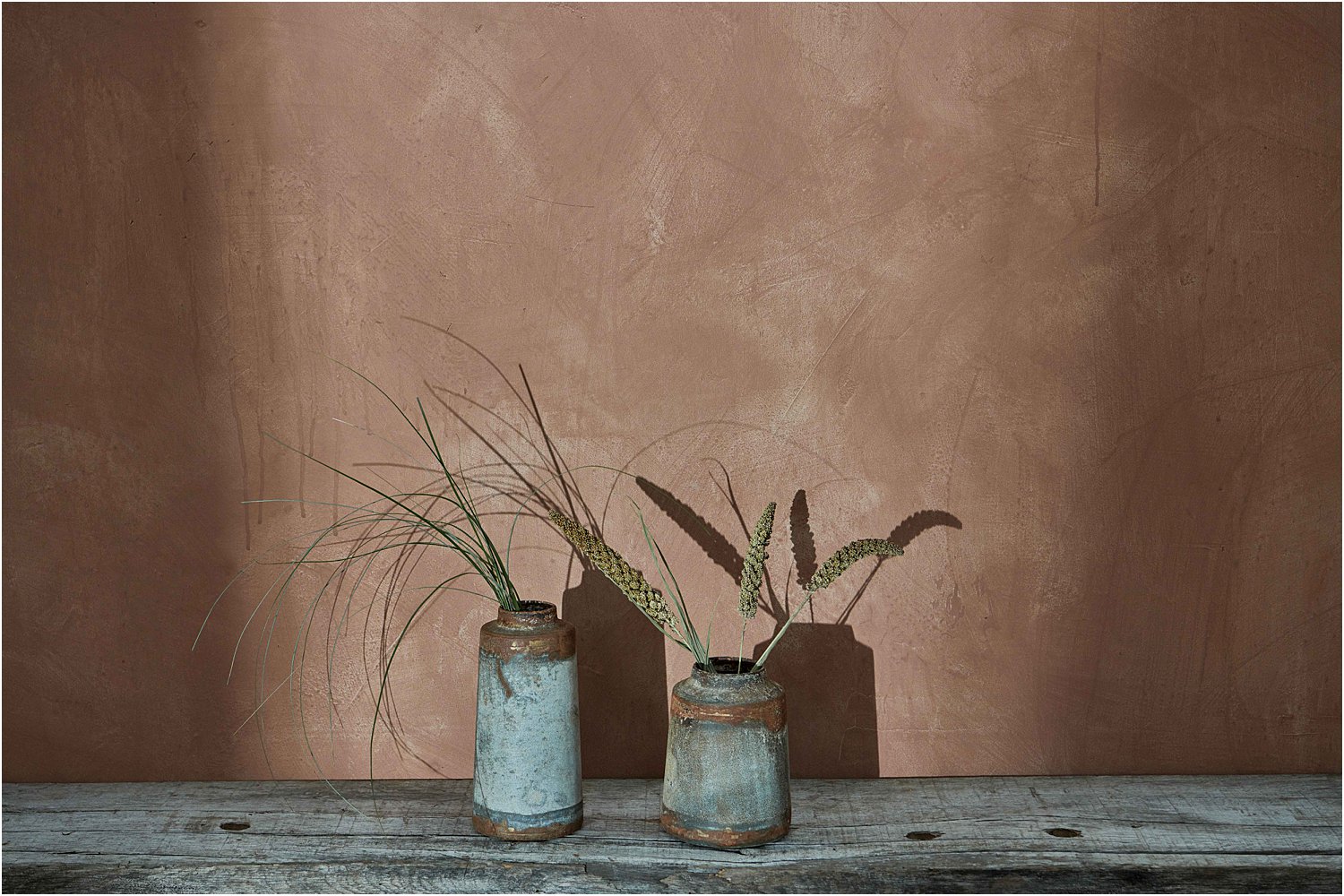 The patina on these vases arrests the focus and make the eye linger for that bit longer.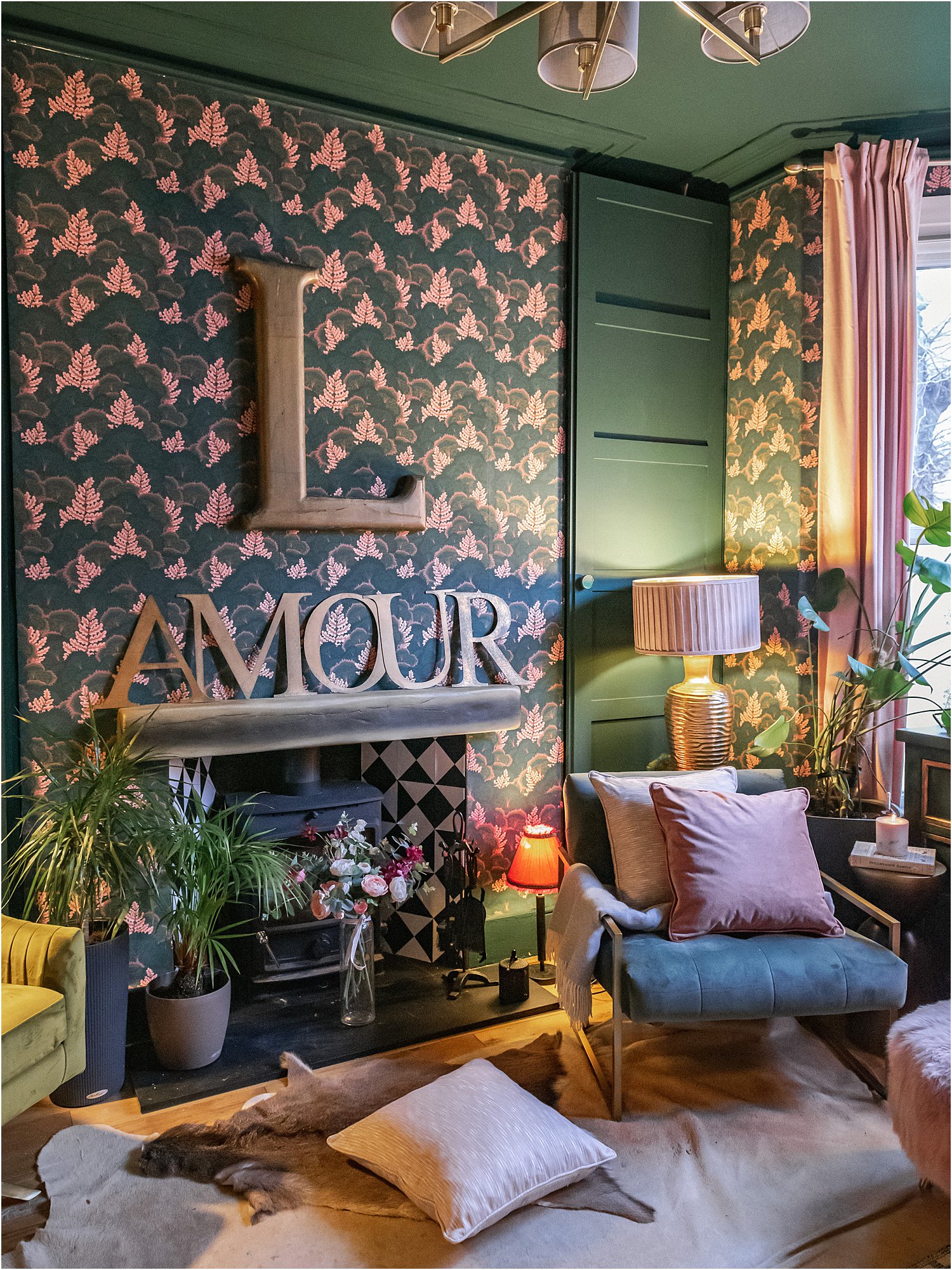 In this photo above, there are several colour textures at play: the weathered gold on the letters contrasting with the pale gold on the ribbed lampshade. Gold is echoed on the chair arms and chandelier but this time in brushed finish. And the side table hints at an ombre gold finish.
Adding touches of colour especially metallics is the second of 3 easy ways to add texture to your home interior space.
3. FAUX TEXTURES – Not to be scorned because they are faux, embrace these textures with a discerning eye.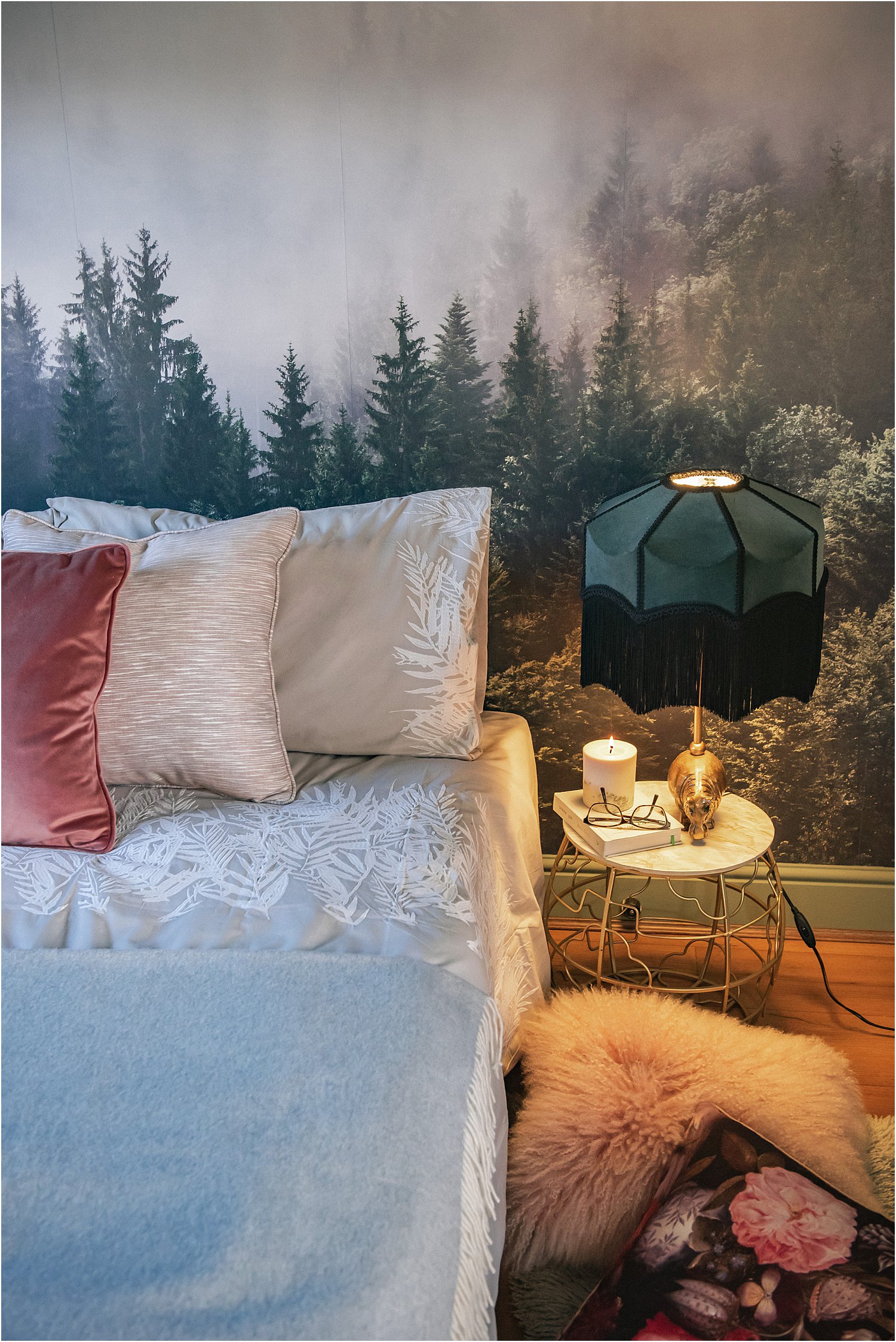 Wallpaper is an easy way to transform a room and add elements that are otherwise impossible to achieve in real life such as this woodlands wallpaper. The feeling of being in the woods surrounded by an early mist and enveloped in calm and serenity is made possible by the wallpaper!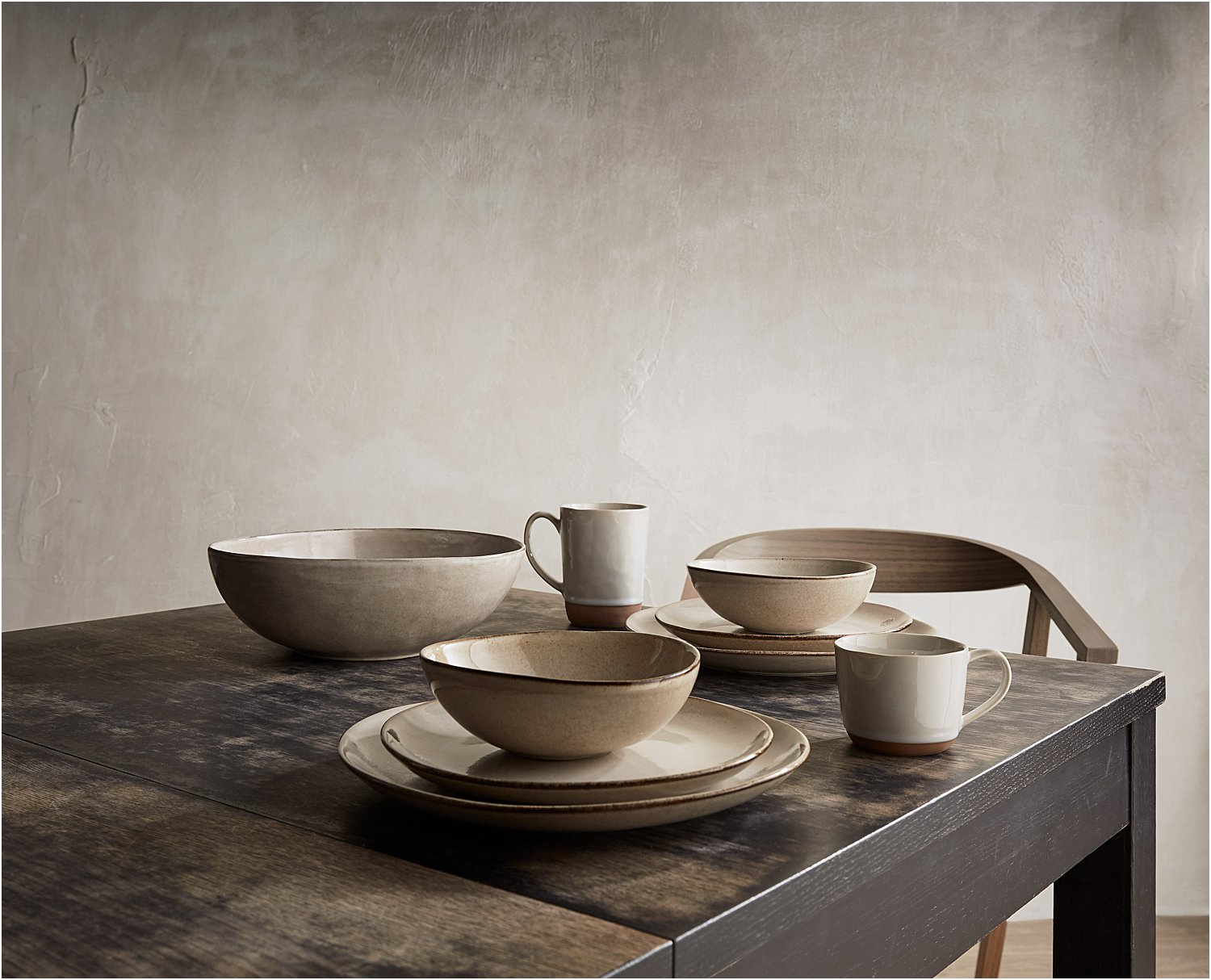 The combination of concrete paint effect and ceramics inspired by nature make this a truly powerful image.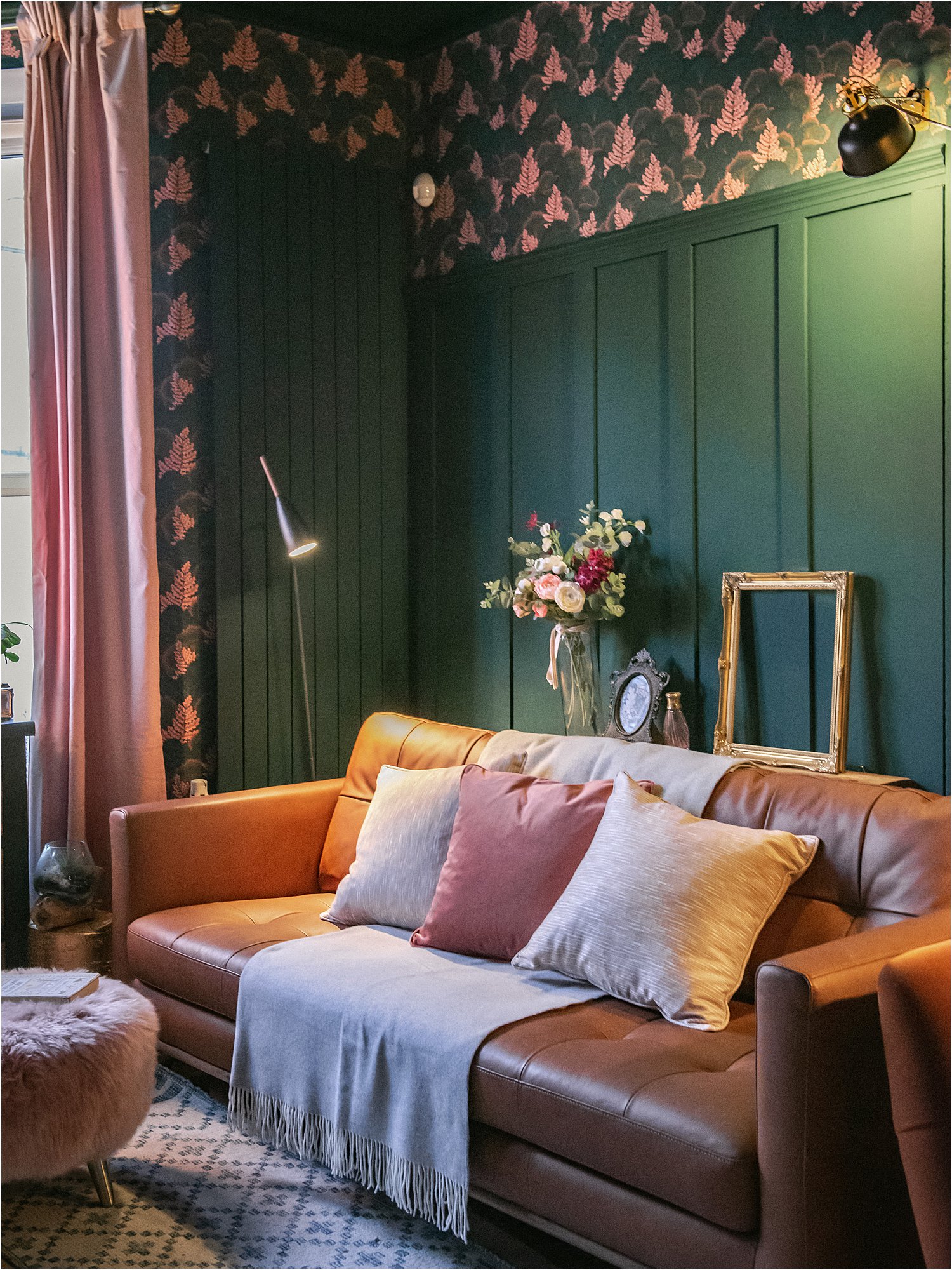 Here the dark green panelling gives depth to an otherwise plain backdrop also complementing the panelling on the radiator.
Considered faux elements is the third of the 3 easy ways to add texture to your home interior design.
Be fearless and experiment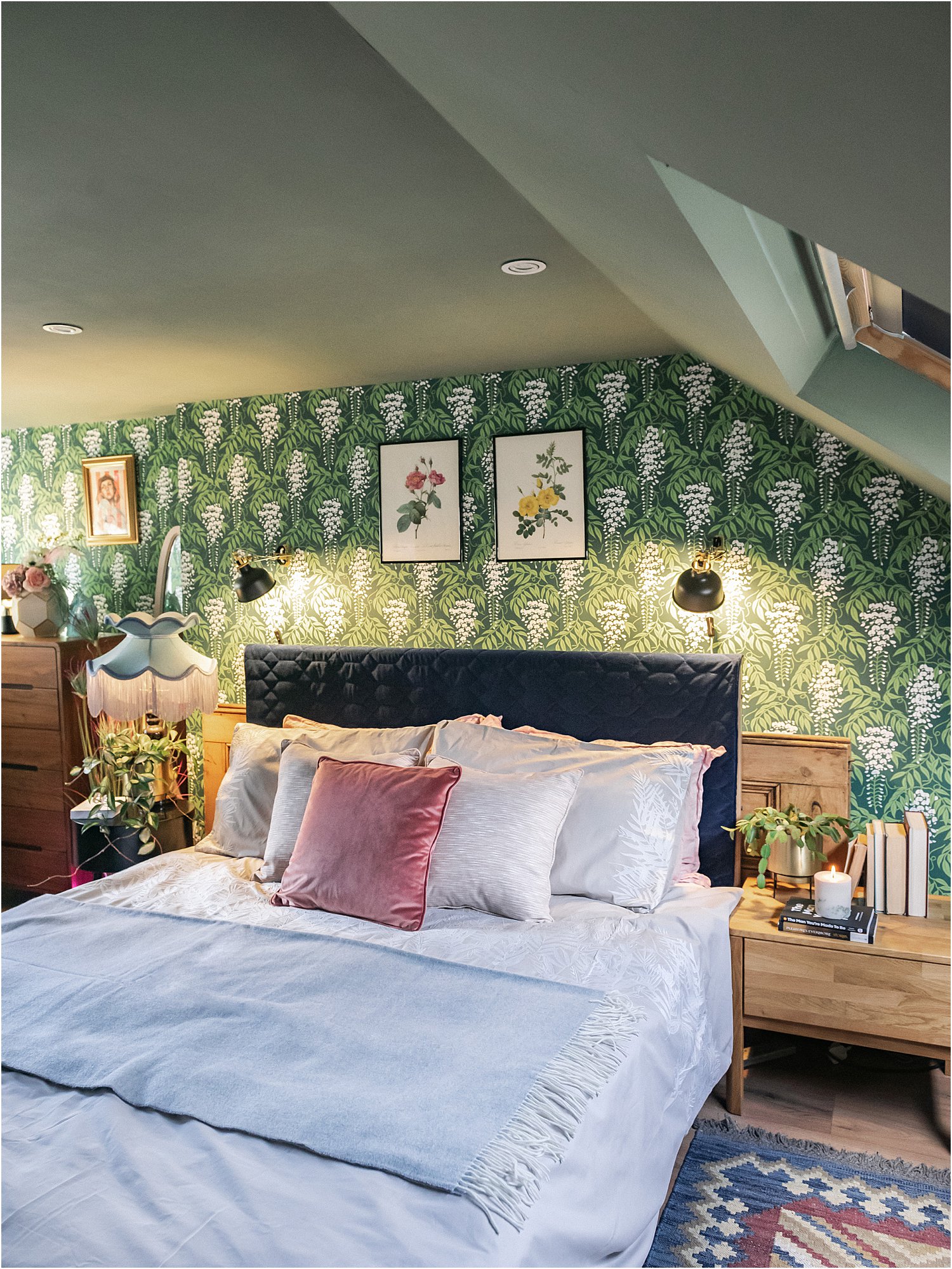 A good mixture from each texture group feature on the photo above of my loft bedroom. The fern bedding, amara velvet and mistra cushions, and the woollen light grey fringed throw grouped together ground the space and bring a sense calm in busy surroundings like the wallpaper and faux velvet headboard.
So if you are open to experimenting and don't like to be pegged down to one particular style in your interiors, I'd say go for it. Try different things out. And don't forget, texture is key.
Textured Lives
A new business started by Jo, Textured Lives offer many inspirational products that help you add texture to your home with ease.
They have a range of fabrics, linen, upholstery that are guaranteed to bring in beautiful textures in your home taking your interior style richer and deeper into your story and journey.
They also have beautiful candles, ceramics and glassware. All these at affordable prices considering the amazing quality of their products which I can attest to.
Give them a follow on Instagram too and check out their website for more stunning inspirational images and products.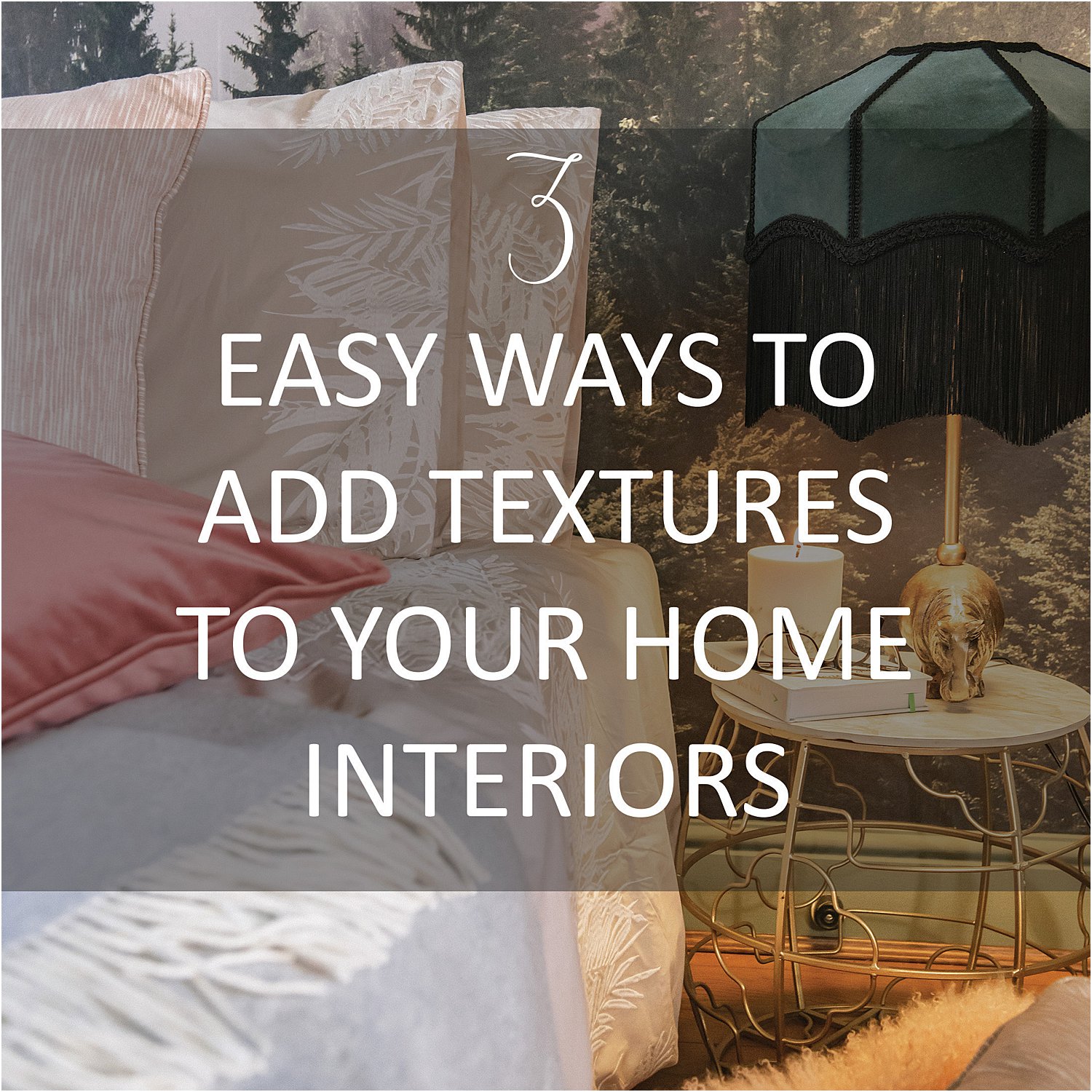 I hope this article on 3 easy ways to add texture to your home has been useful as well as inspiring. This blogpost is part of my paid partnership with Textured Lives. All opinions are mine and are true.
Don't forget to download my free resources that will help you design your own interiors and grow your Instagram account! Let's chat on Instagram Layered.Home and together get inspired!