In just a few days we'll be setting our tables for Christmas day. Here are my 10 Christmas Table Setting Ideas in case you need some inspiration.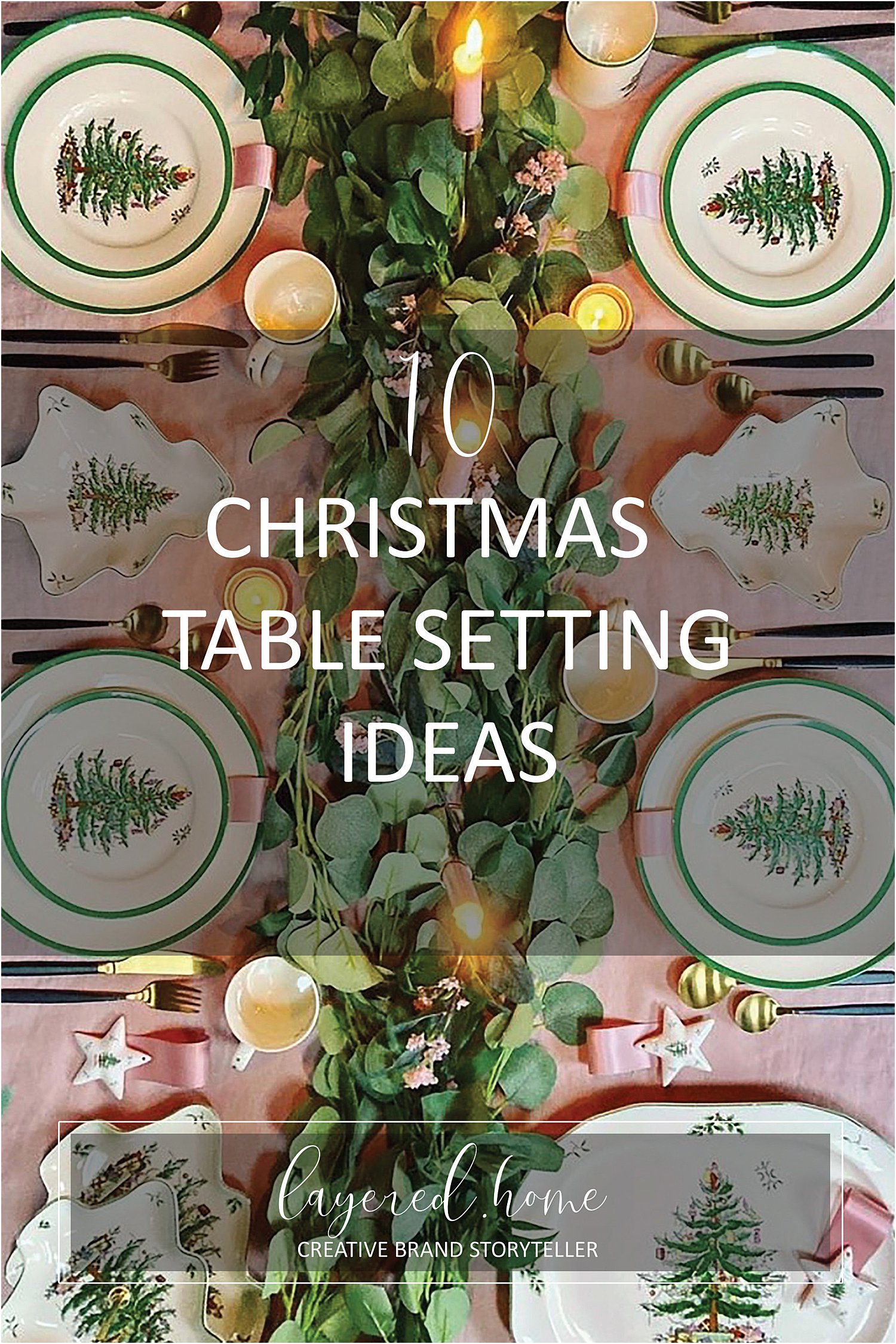 These are my table settings over the years. They are probably not what you'd expect and they don't always fit some kind of style or niche like Scandi or Rustic. Hopefully though, you'll glean some ideas that you can incorporate into your own style. I usually use what I have already and mix and match them. Sometimes I add a few new things or buy new ribbons to achieve what I have in mind for that year.
So without further ado, here are 10 Christmas Table Setting Ideas for you.
10 Christmas Table Setting Ideas
1. Contemporary Christmas Tree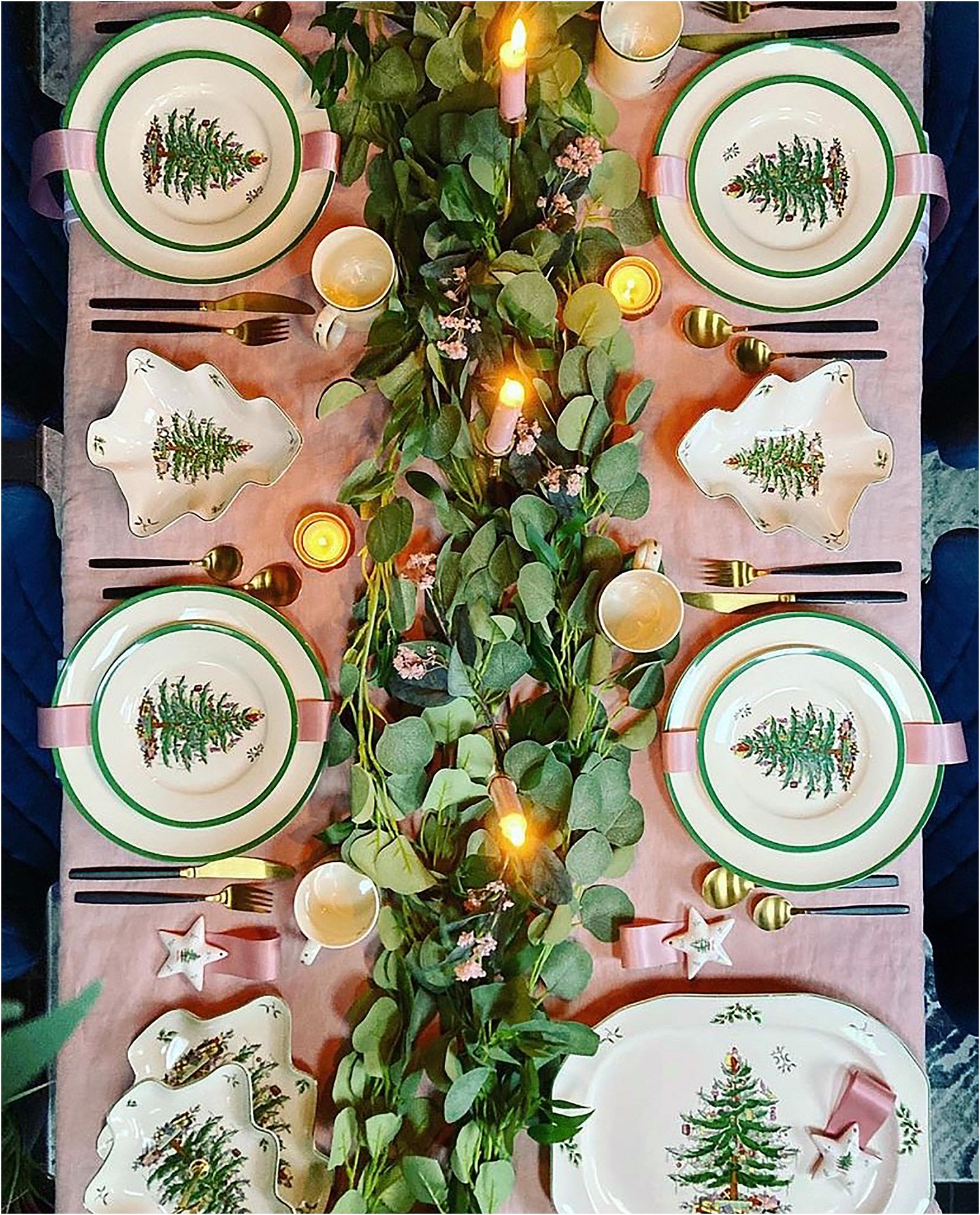 The Spode Christmas Tree collection is such a nostalgic classic you just want it to shine. Just a two colour scheme here of pale pink linen and green foliage – a natural backdrop for the timeless Christmas tree design.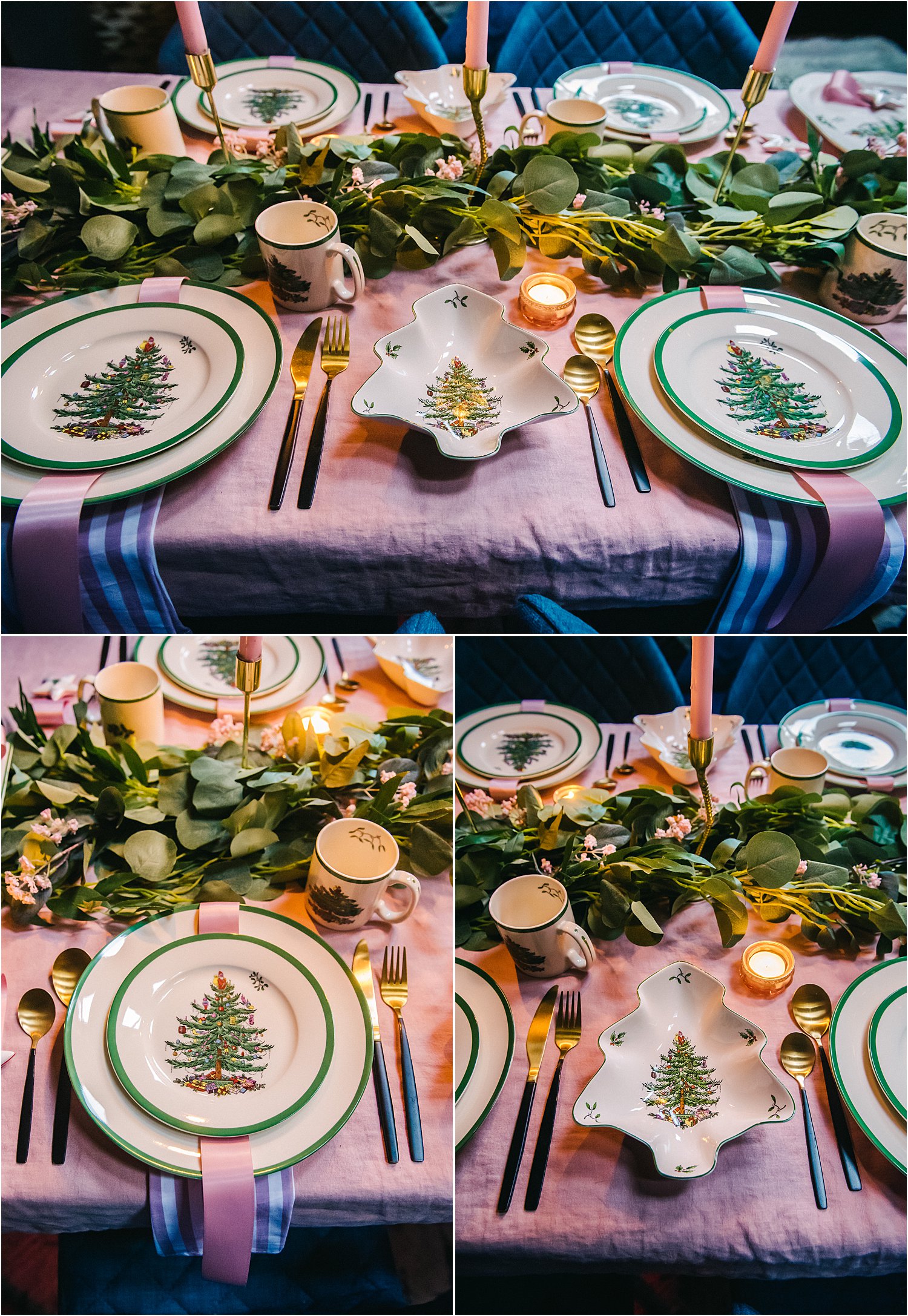 For the finishes touches, I used some gold candle stands and brushed gold and black cutlery. Silver cutlery just doesn't do it for me especially against pale pink. I think contrast is really important and you can never go wrong with a few gold or brass touches.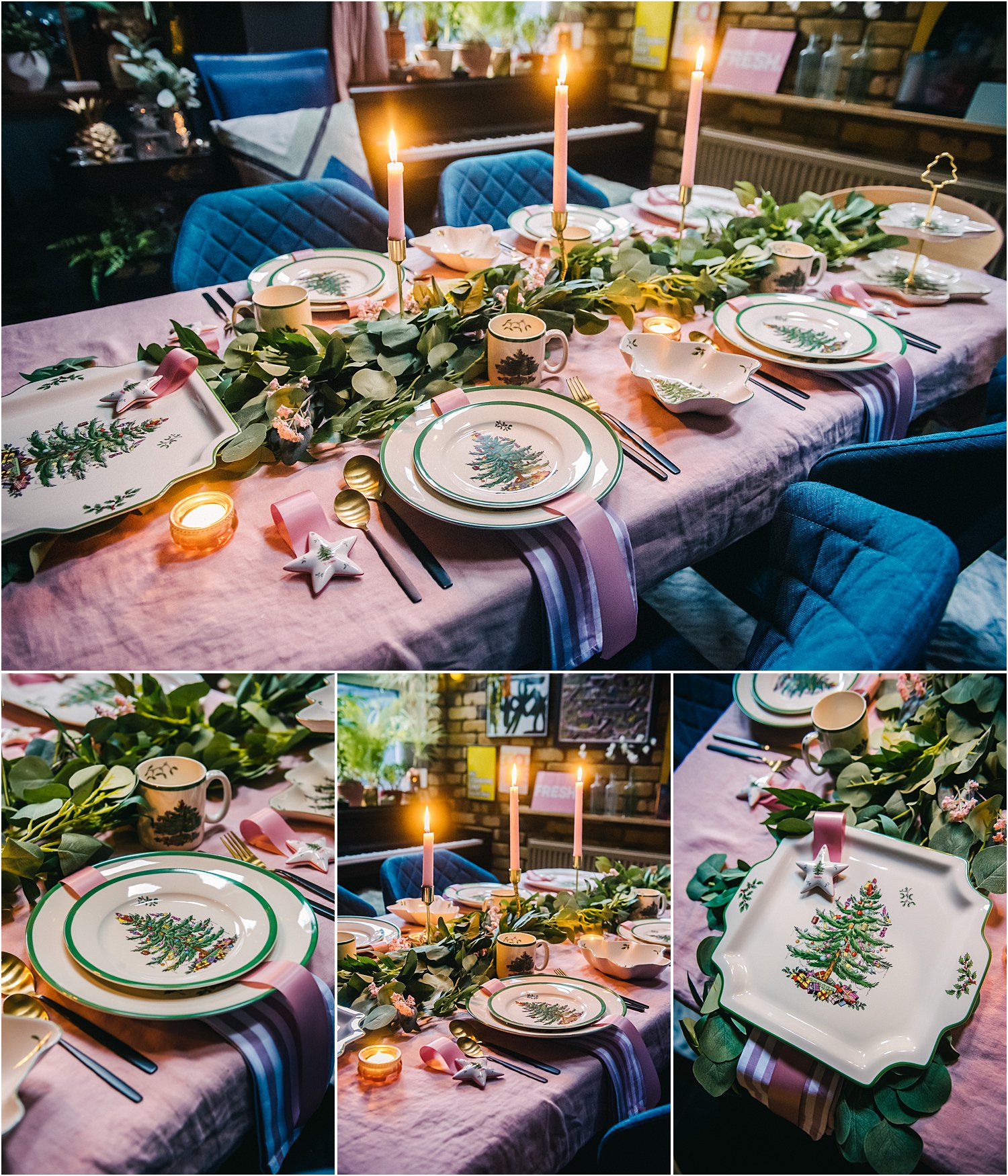 Cabin Christmas Tree Table for Two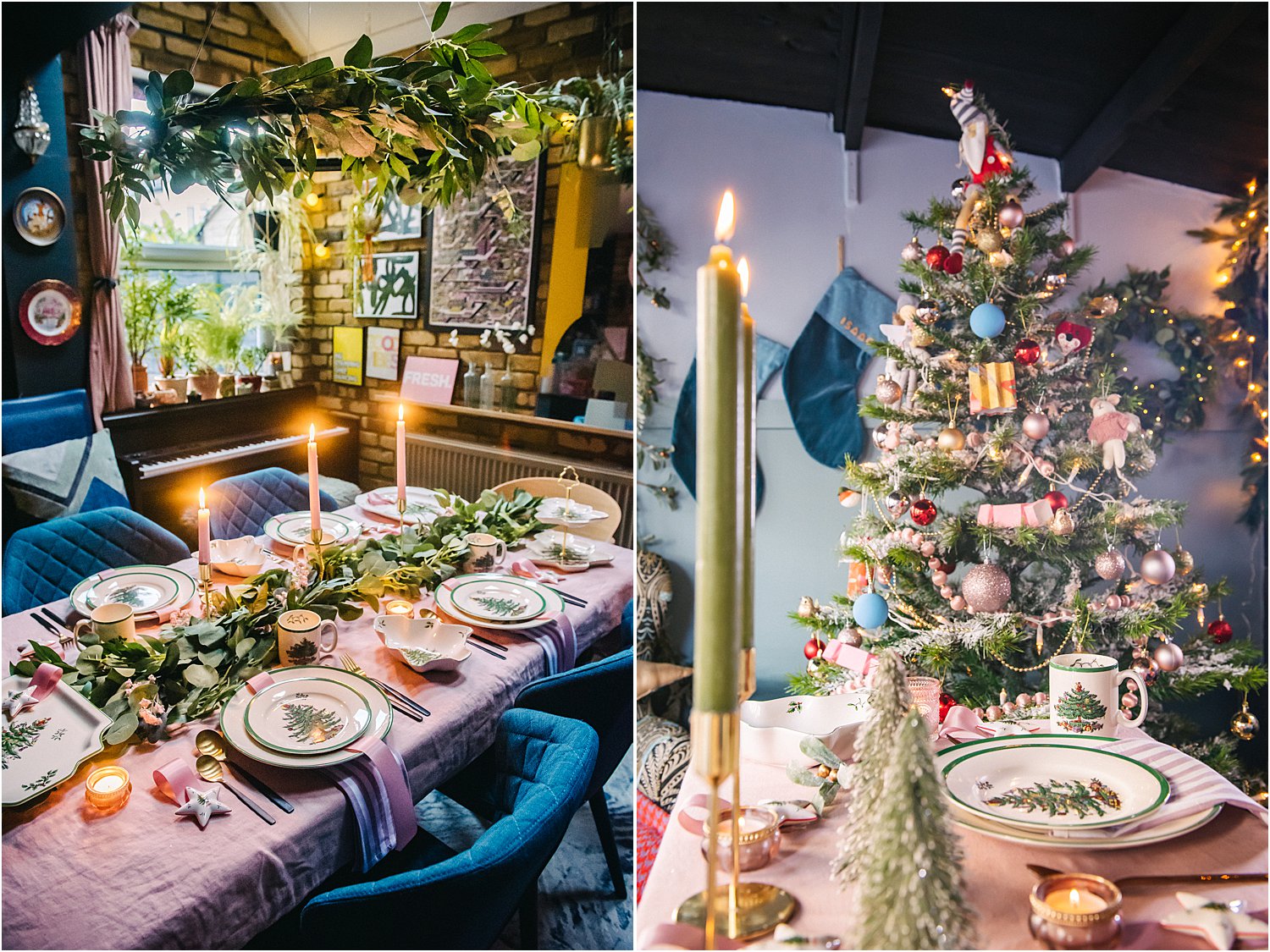 I set a table for two in my tiny 8 x 10 cabin. I wanted a wintery feel – it is so cold in there – so I also put a snowy Christmas tree up which I decorated Spode-style.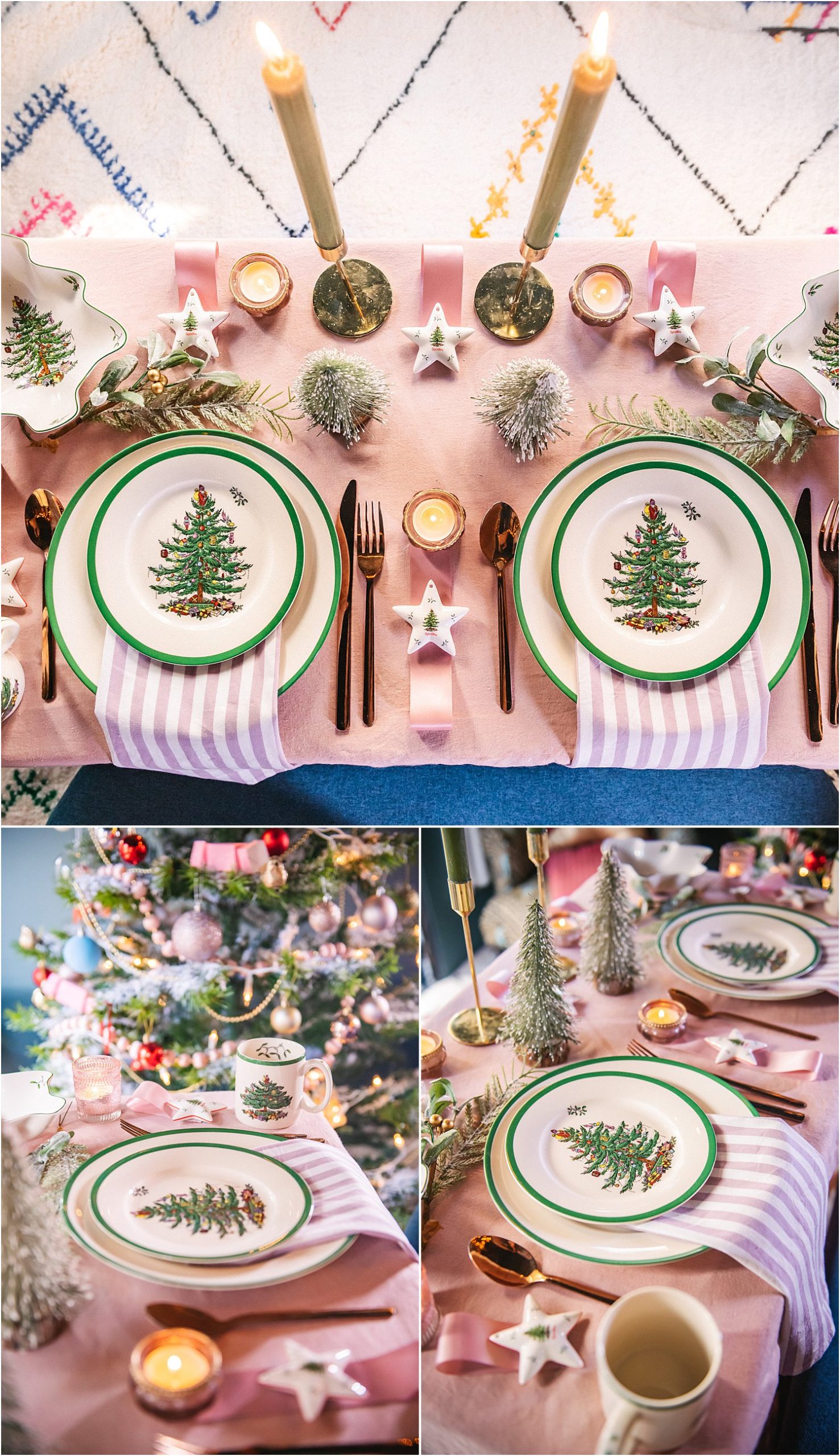 Snow-tipped little Christmas trees add to the wintery feel of a cosy table for two.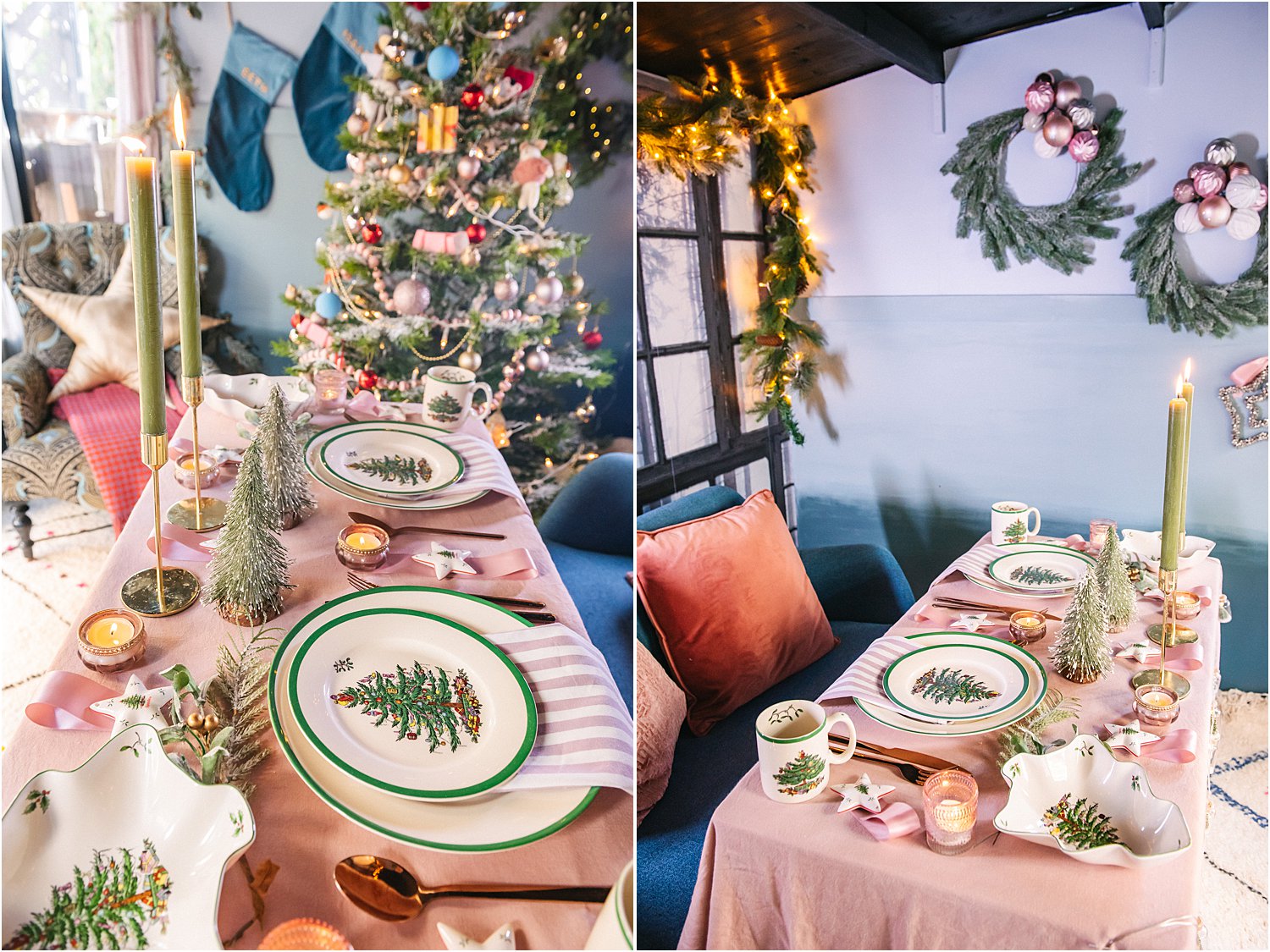 Spode Christmas Tree Recreated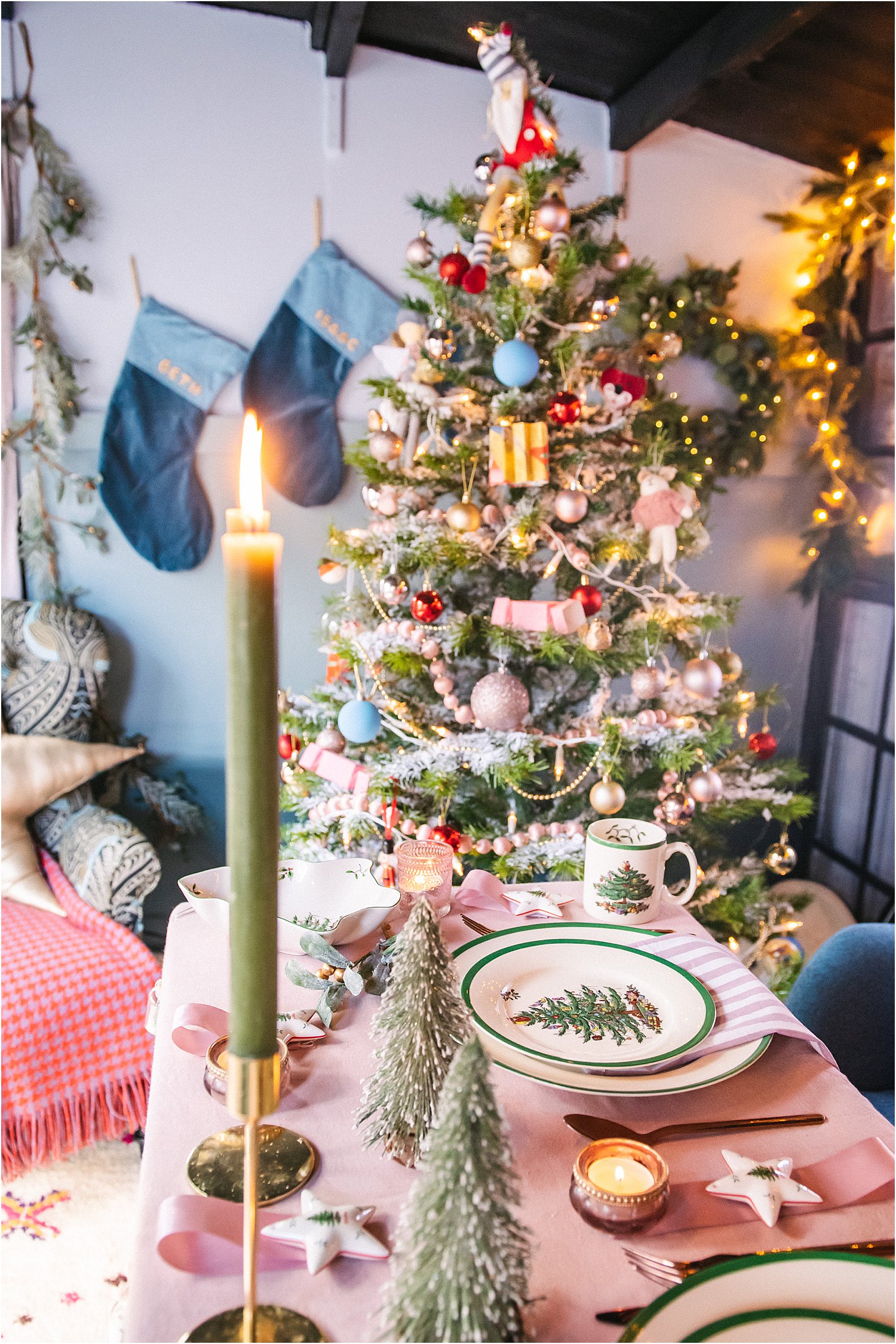 I based my Christmas tree decoration on the Spode plate design but used contemporary versions of the original tree decorations. These are Father Christmas, doll, house, bird, lantern, baubles, nutcracker and Christmas crackers. I finished it all off with stripy and colourful presents under the tree with velvet ribbons wunning across , just like on the plate design.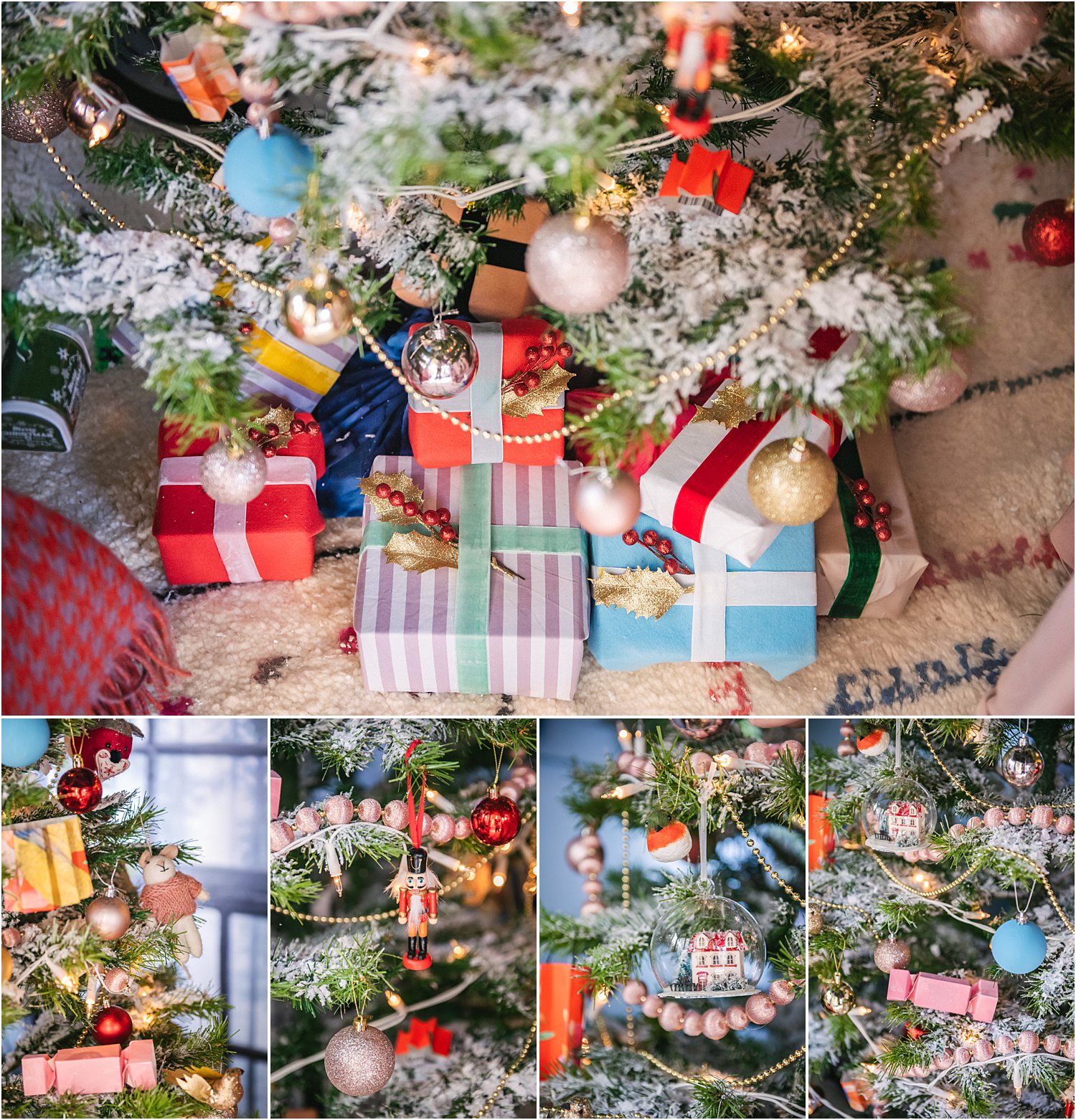 2. Classic Candles and Baubles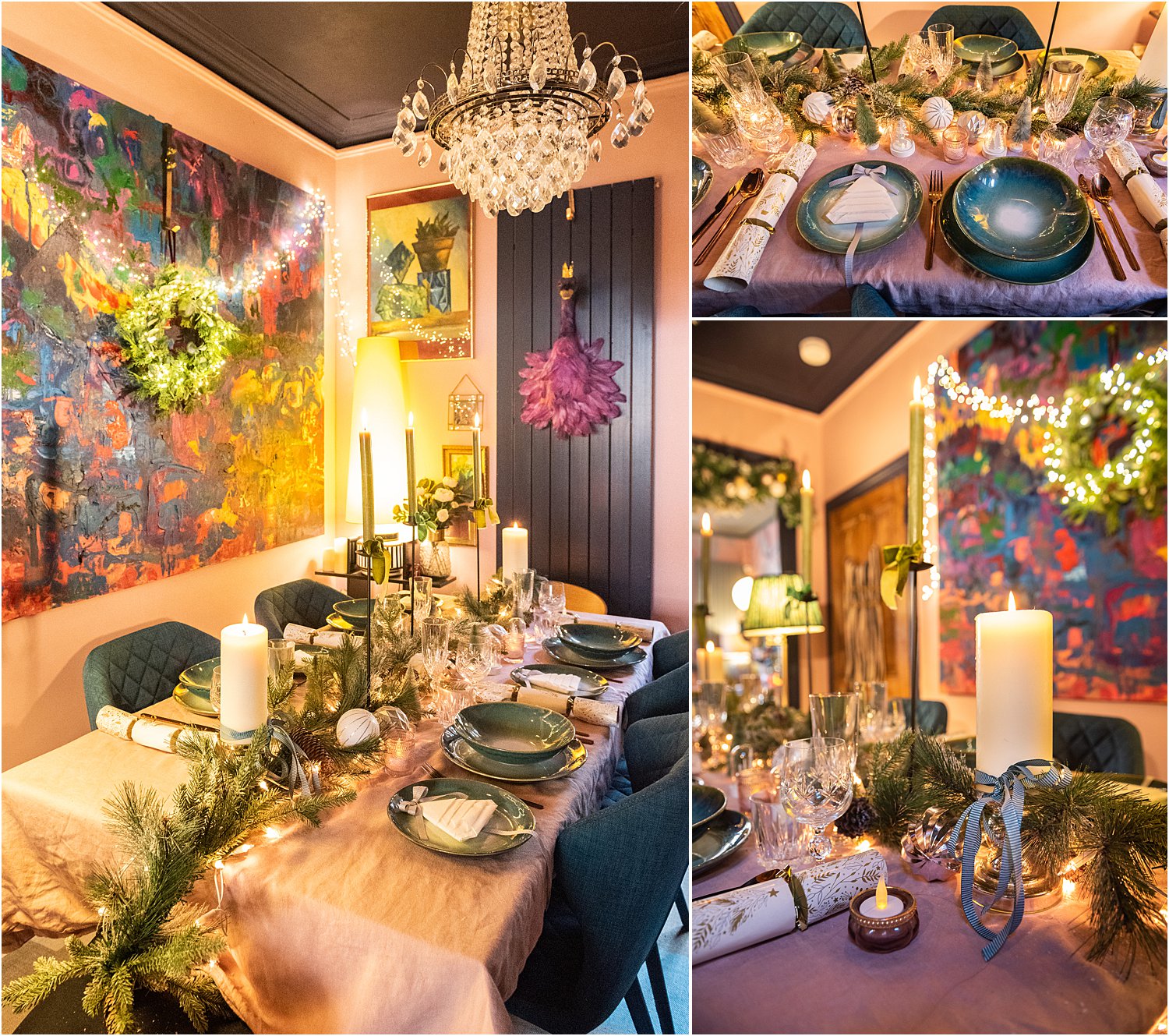 A really simple scheme here of candles, tea lights and baubles. A traditional garland runs down the middle with fairly lights underneath for a warm glow. I embellished the candles with ribbons and bows and carried this ribbon and bow touch on the Christmas tree folded napkins set on the bread plates.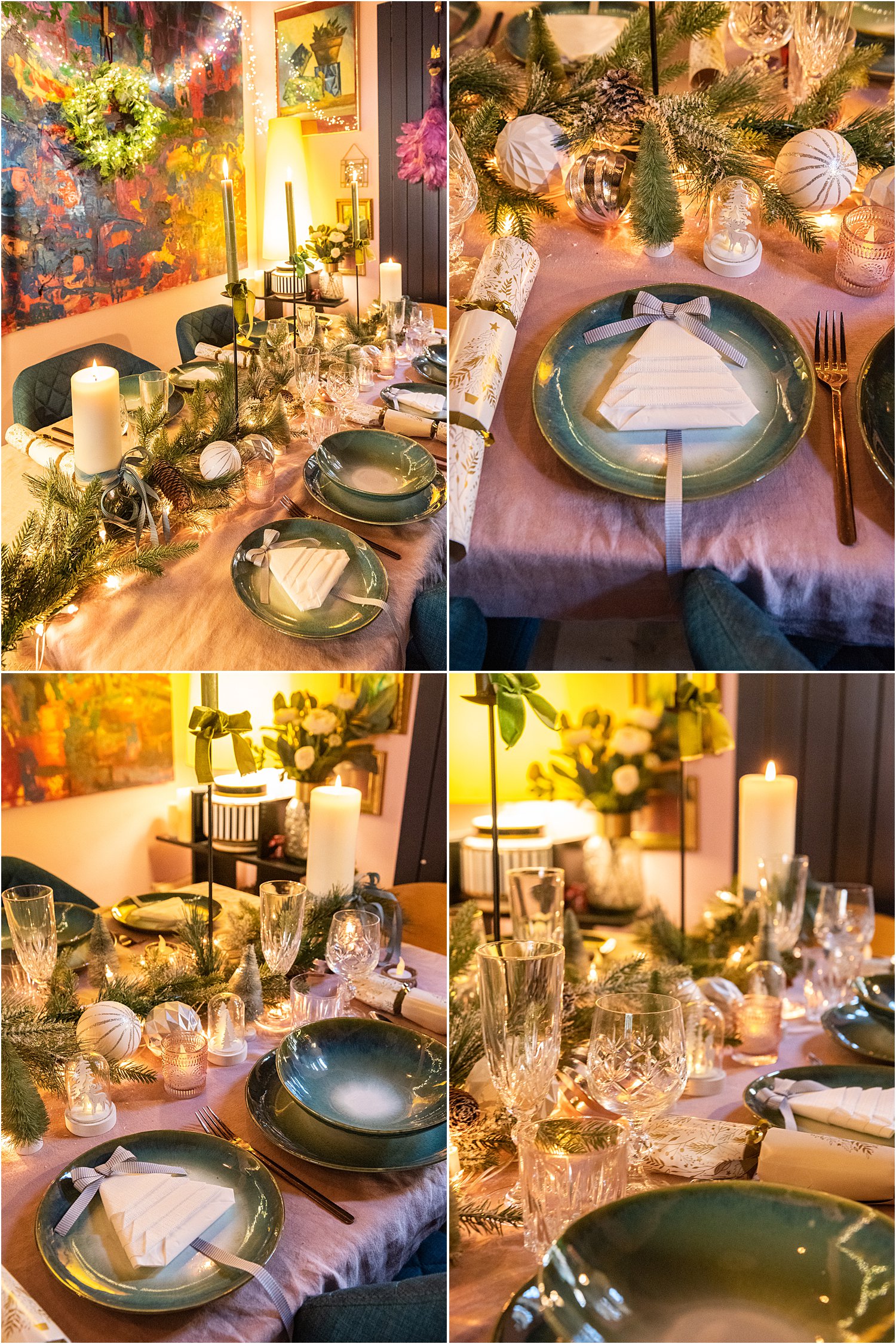 I kept the colour scheme minimalist – pale (light pinks, whites and silver) against cool colours (blues and greens). A set of three crystal glasses for each setting adds to the sparkle and gives the table a fuller look.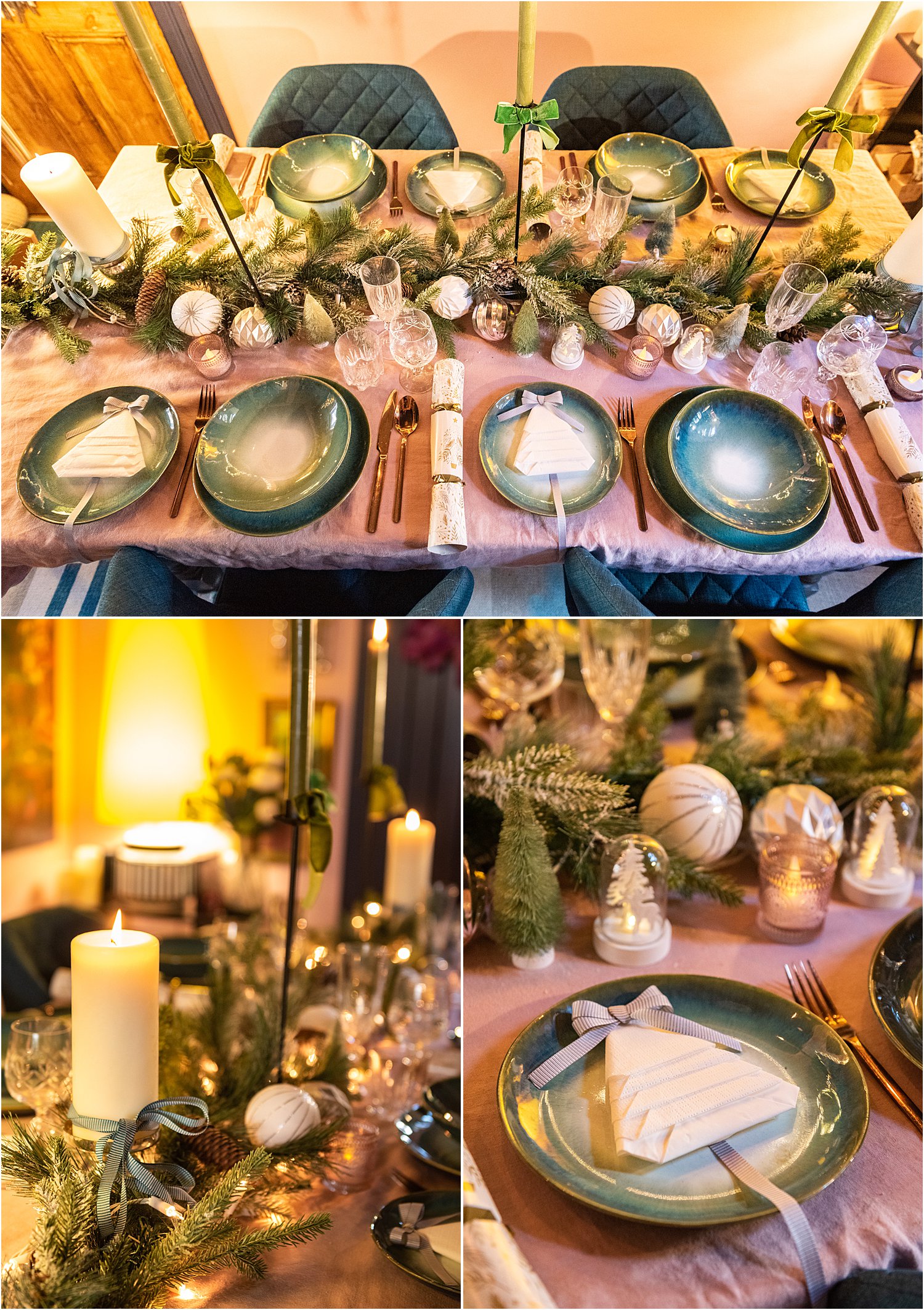 3. Floral Fantastical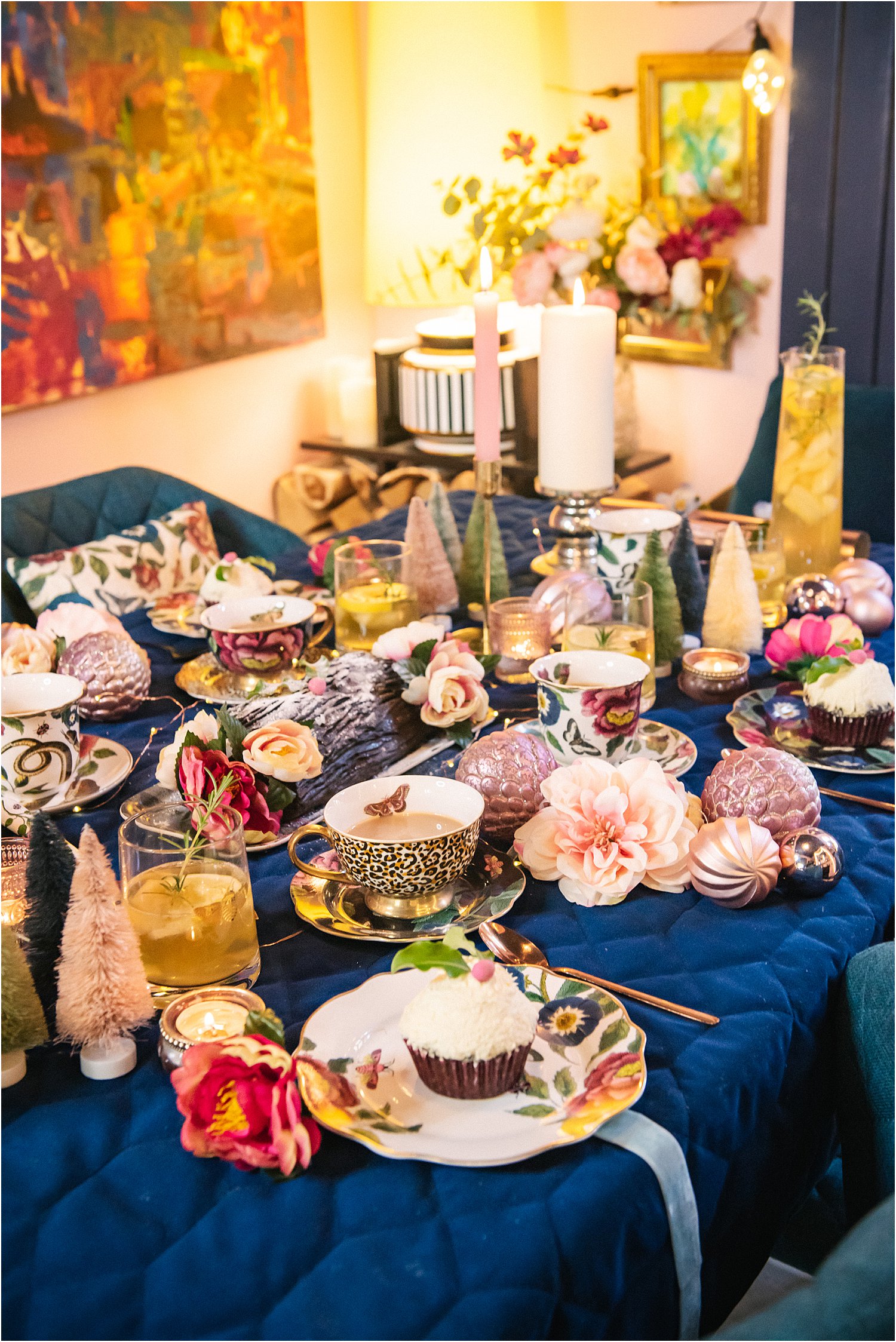 I was set on a Creatures of Curiosity floral on floral design against a dark velvet blue here for my afternoon tea festive table. How fortunate that I also found artificial fuschia and yellow flowers that looked exactly like the Creatures of Curiosity florals.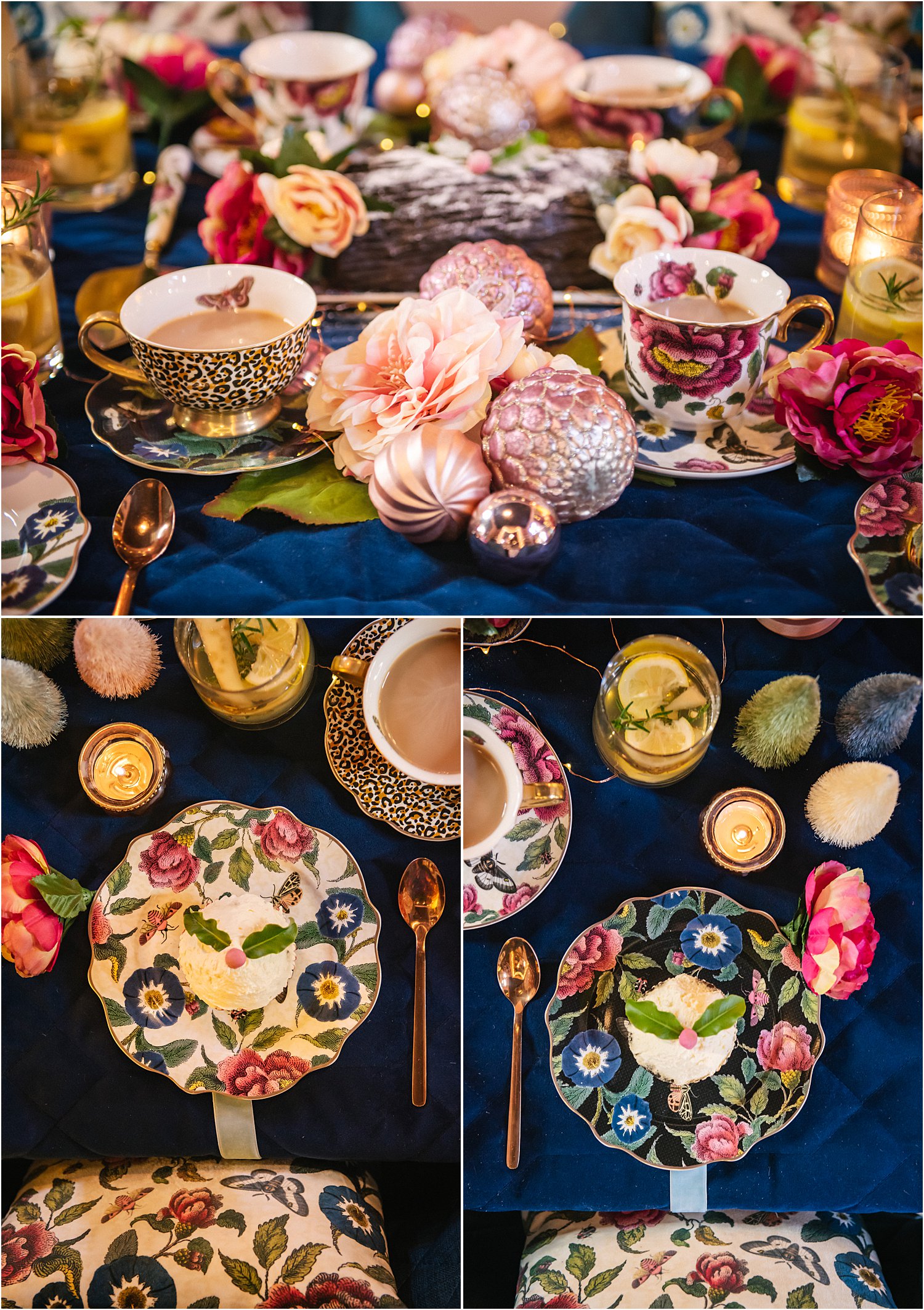 It can be difficult to know when to stop when you're a maximalist. I first filled the table to the brim with florals, brightly coloured Christmas crackers embellished with rich-velvety ribbons, baubles, Christmas trees, teal lights and matching cushions.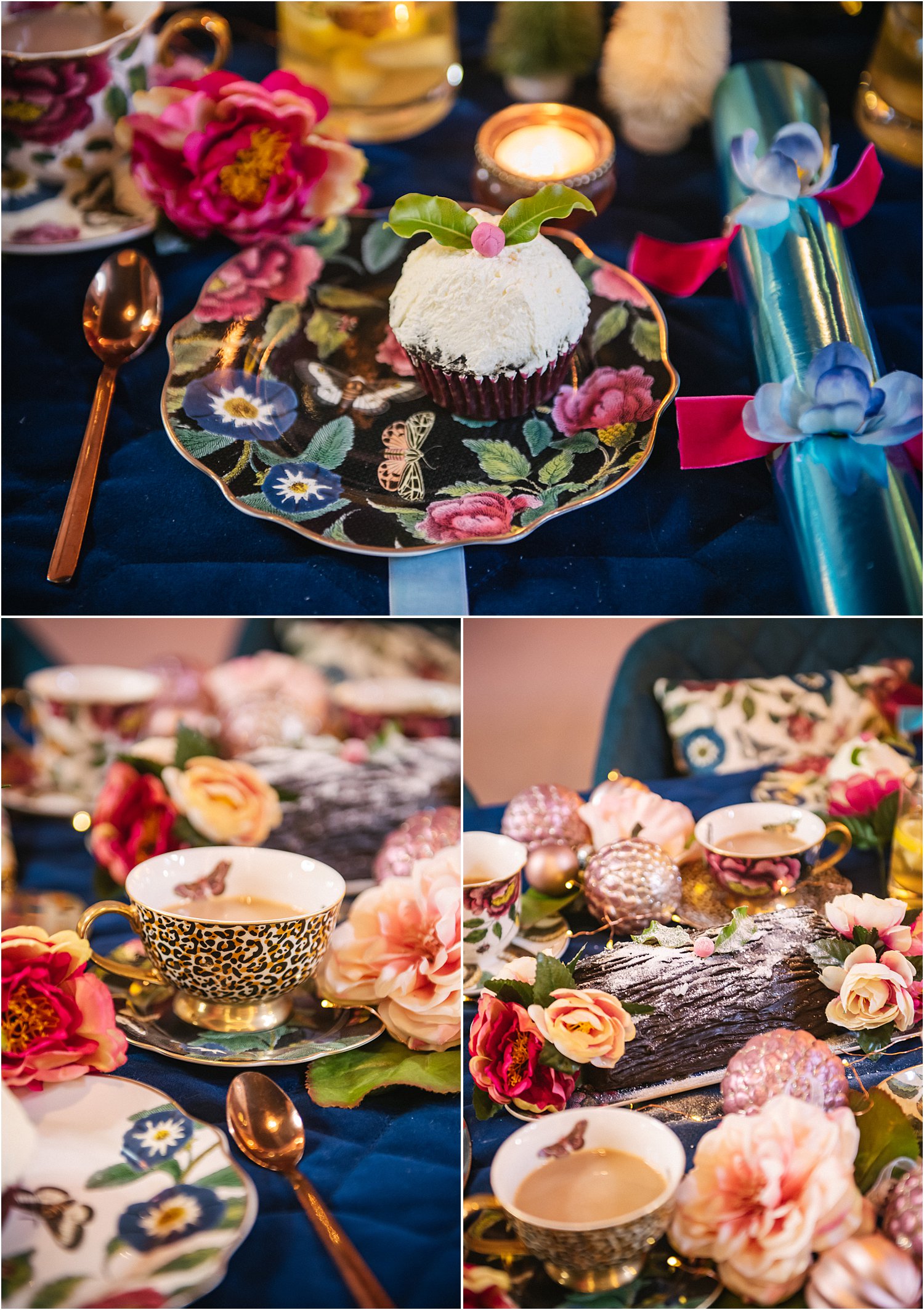 This was a real edible set-up that I wanted my family to enjoy afterwards. We baked and decorated a yule log from scratch, made cupcakes and a Christmas non-alcoholic punch festive drink along with our favourite Earl Grey tea.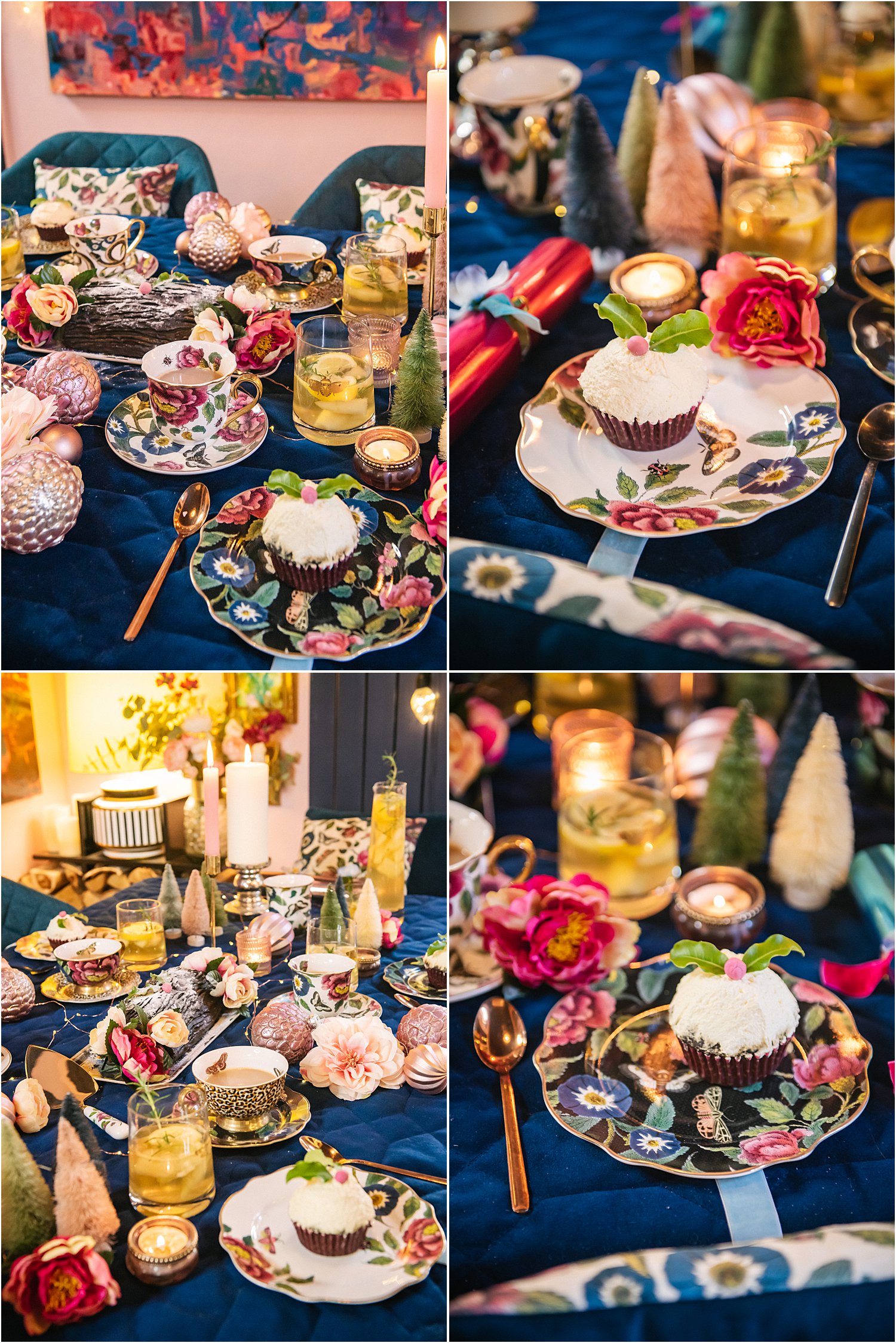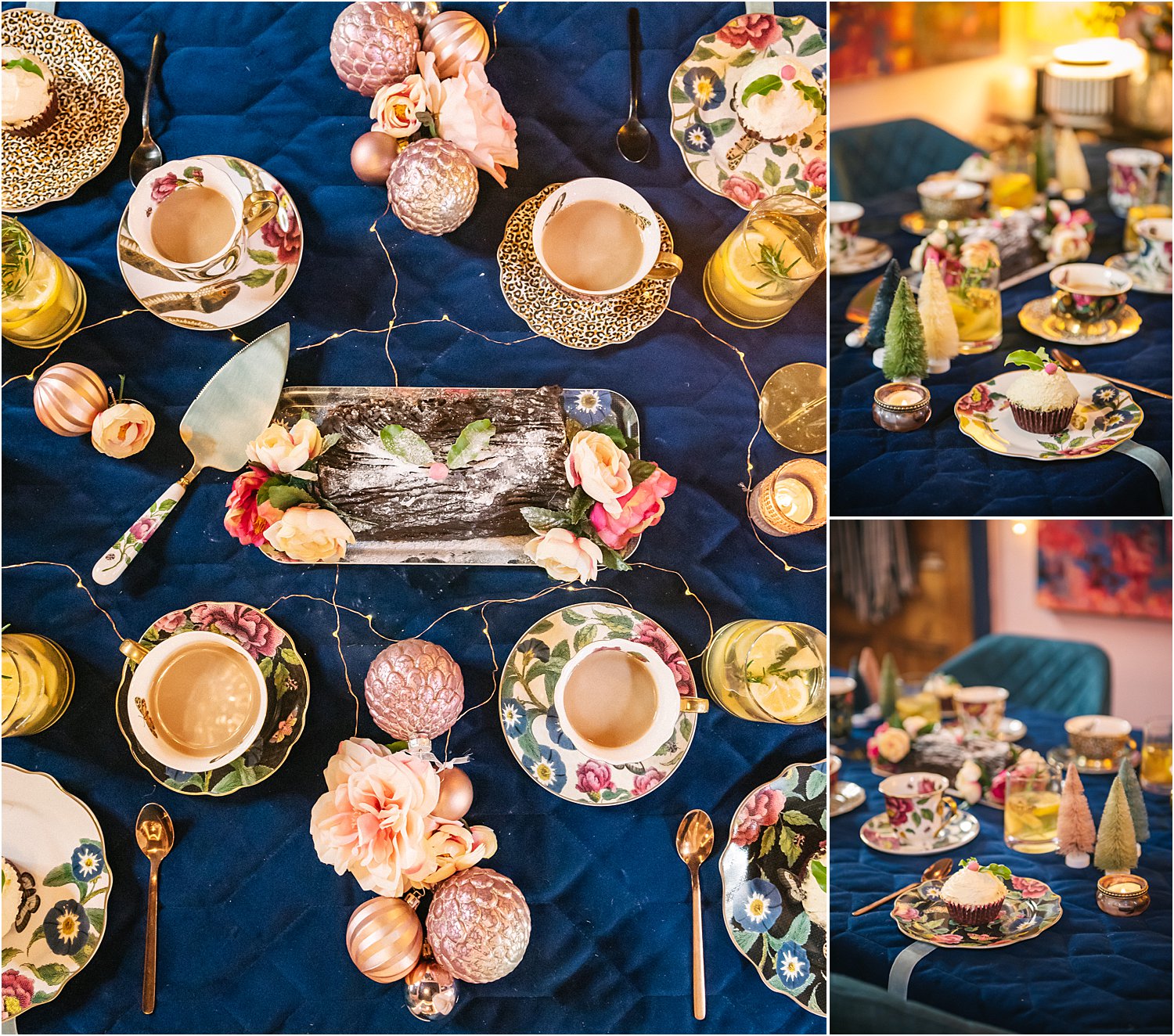 For a more pared back look I started taking a few decoration away. The Christmas crackers went first along with some of the baubles and candles. I grouped the little brush Christmas trees together for a more organised feel.
The table went from full-colour high energy maximalist festive table to a curated, calm table with just the essentials, yet still looking fantastical and festive. All these are from the Creatures of Curiosity collection.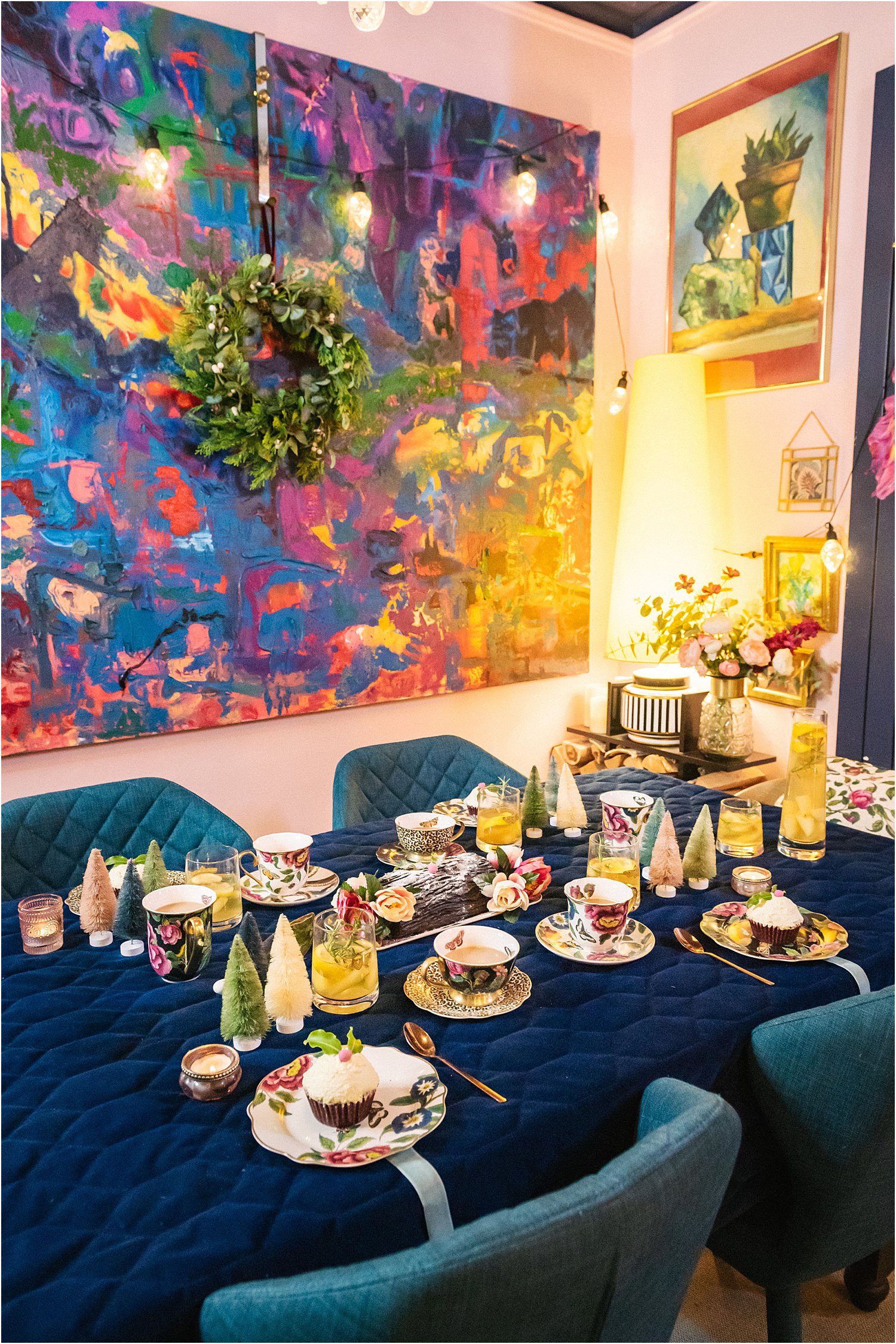 4. Furoshiki Gifts
Last year I went for a Furoshiki table. It's a very simple table where the stars of the show are the presents wrapped in silk scarves from Fox and Chave which were also presents in themselves. There's no foliage on this setting, just a simple string of fairy lights running across the length of the table and a candelabra in the middle for height. The variety of silk patterns made up for the lack of foliage and colour.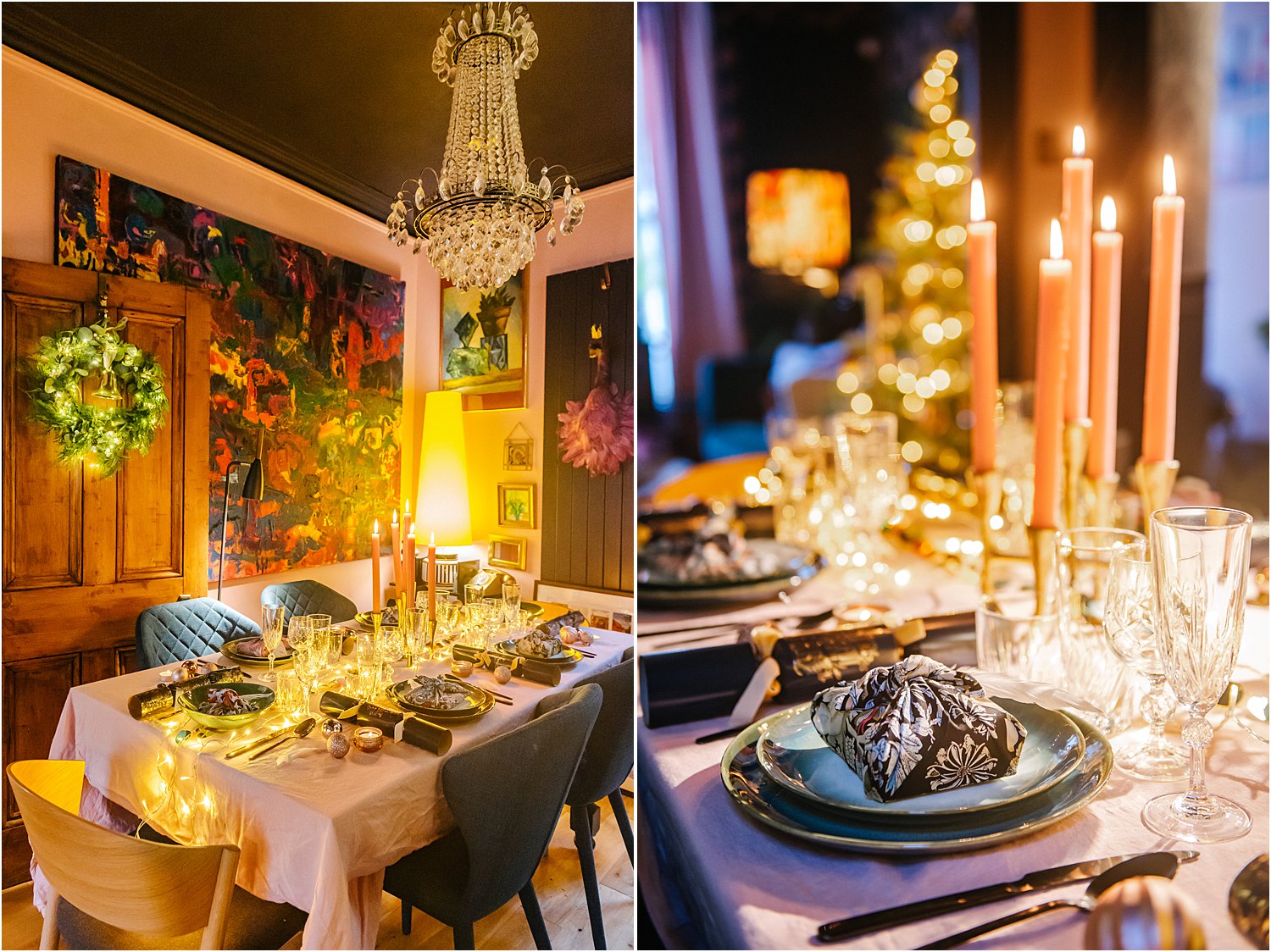 5. Tassel Table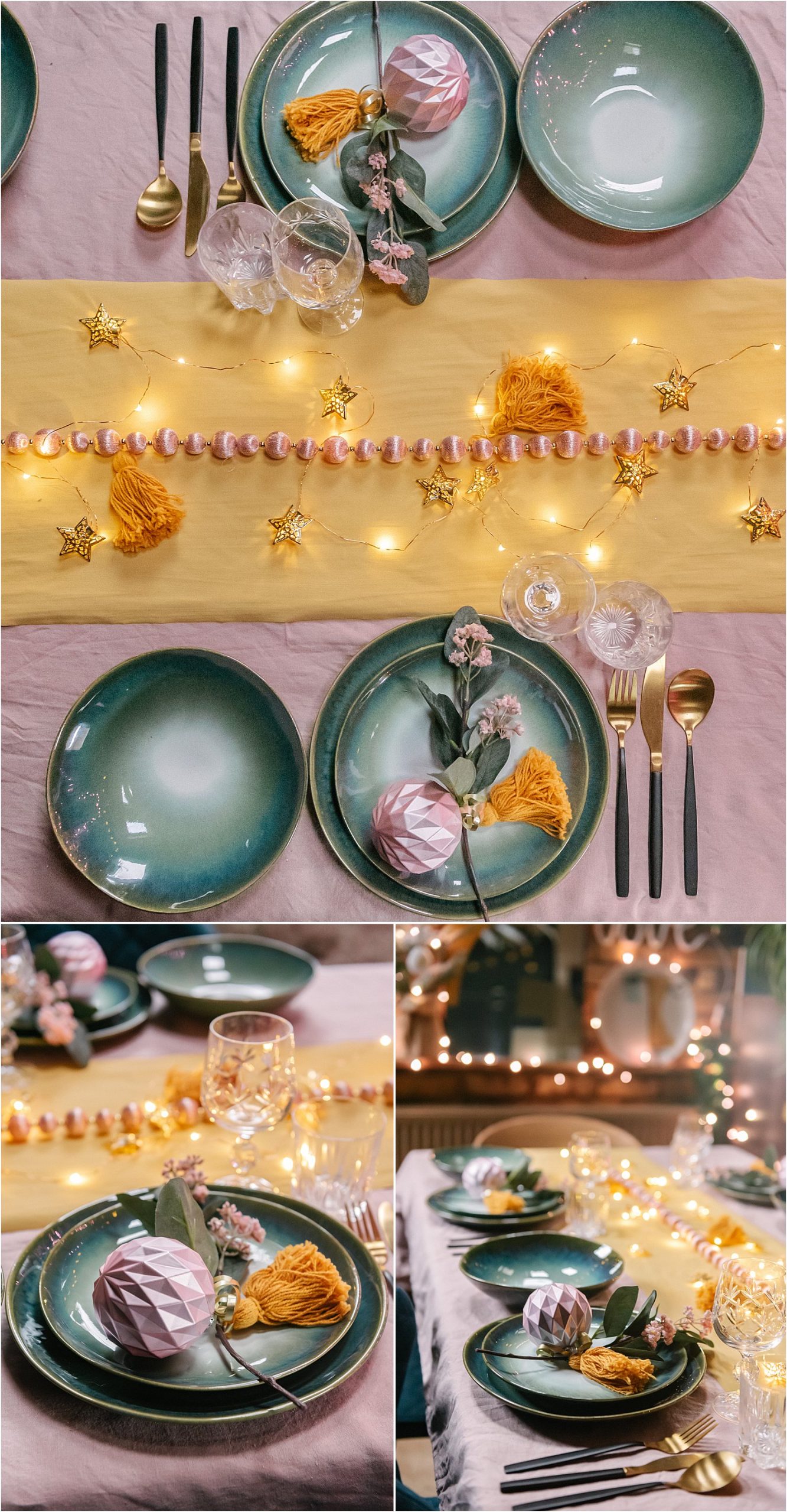 Here I experimented with an unusual colour combination of mustard, pink and green. The mustard tassels and table runner tie the scheme together. I added a few pink florals and baubles as embellishments on the deep sea green plates. Finally, to bring the table to life I added brushed gold cutlery and gold star string lights.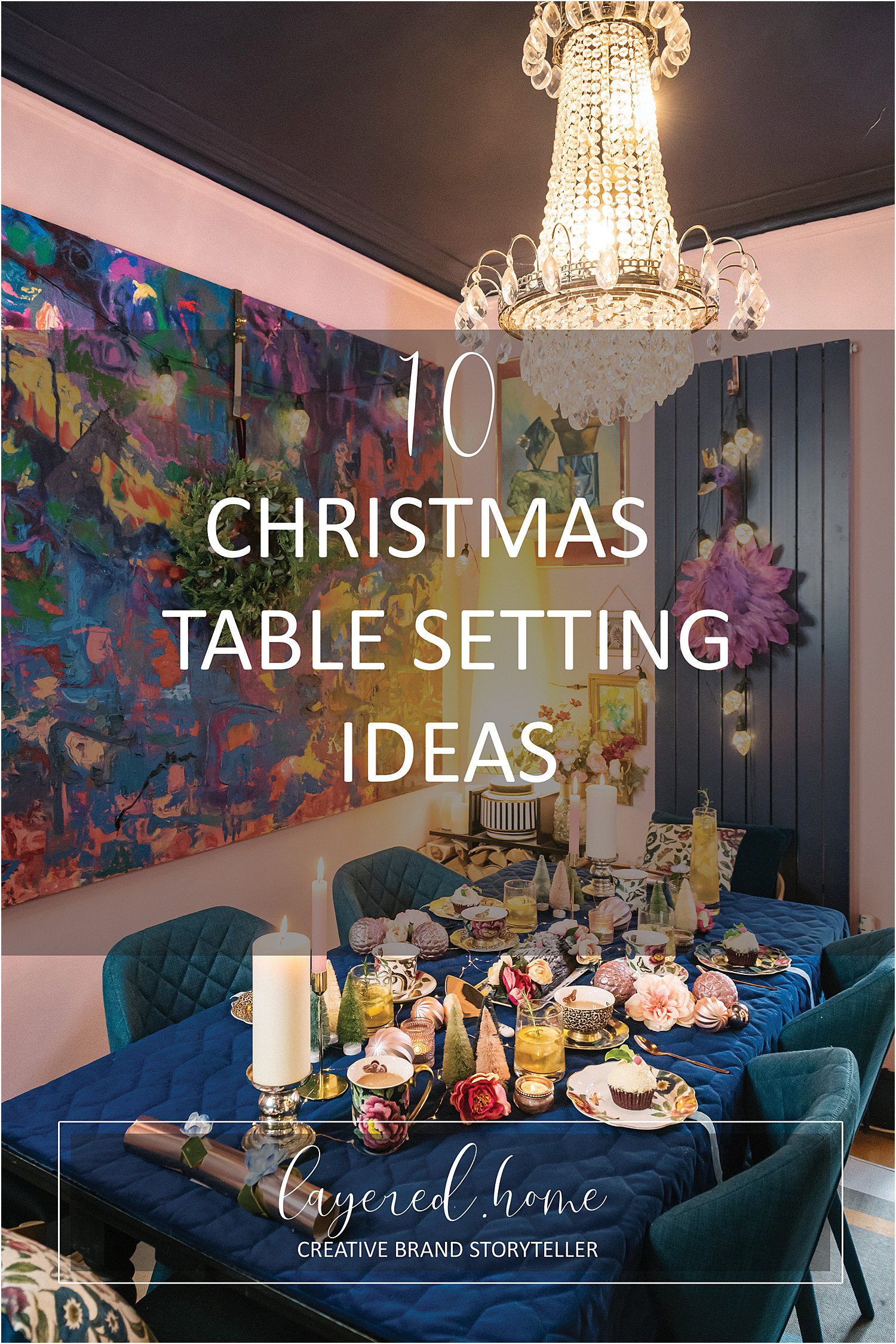 6. Multicolour Gift / Stocking Filler Table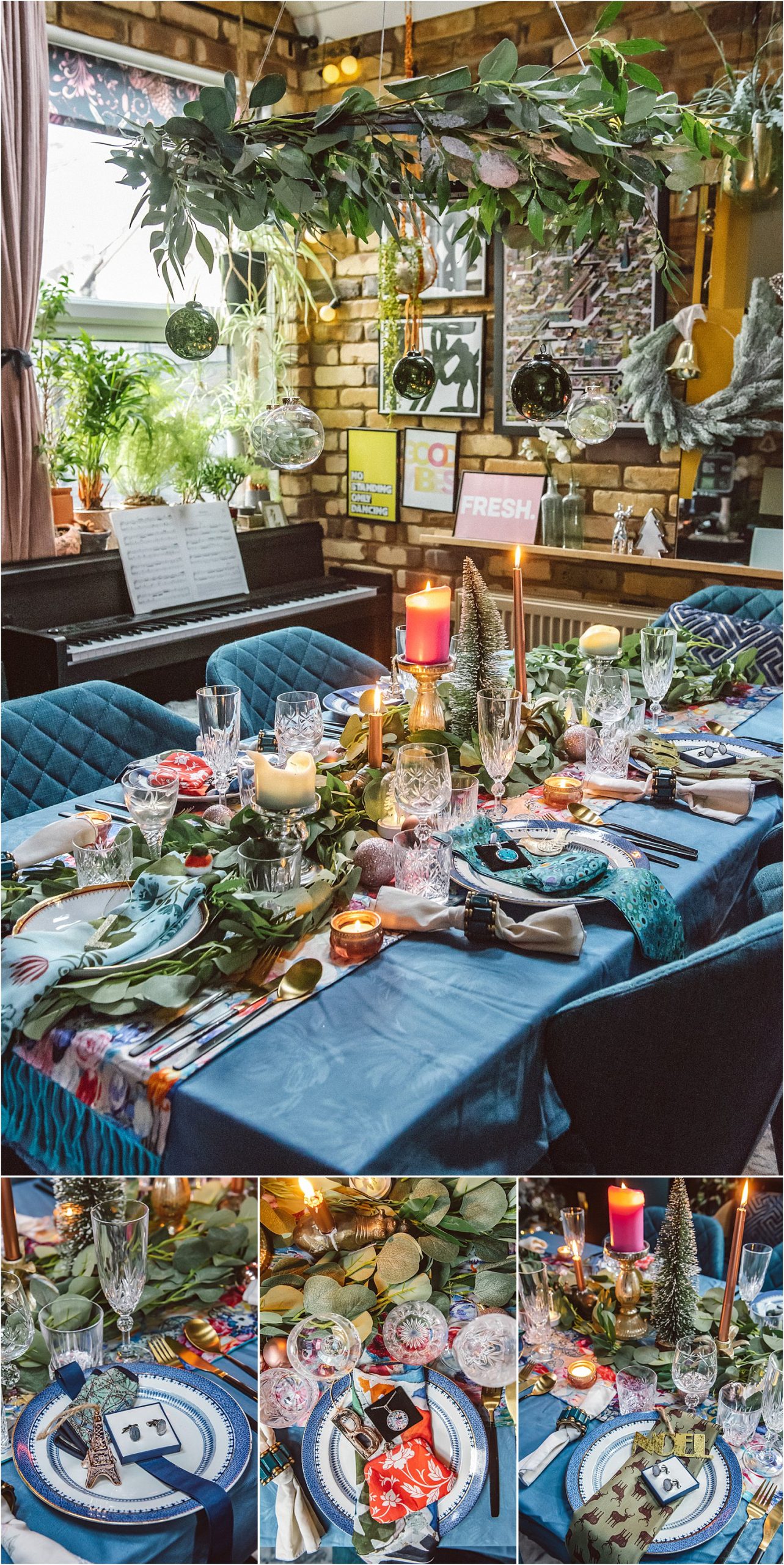 A couple of years ago I was toying with the idea of personalised stocking fillers inside Christmas crackers. However I could not fit them in a cracker. I decided to lay the stocking fillers on the plates instead as a quirky and unique place setting. I chose these stocking fillers from Fox and Chave and my family instantly knew which plates were theirs.
I used a colourful poshmina as a table runner that complements and at the same time contrasts against the velvet blue table cloth. It's a full maximalist table in a tight arrangement. As a final touch, to unify all the elements, I hung a foliage chandelier with baubles suspended from them as a centre piece.
7. Two-tone or Monochrome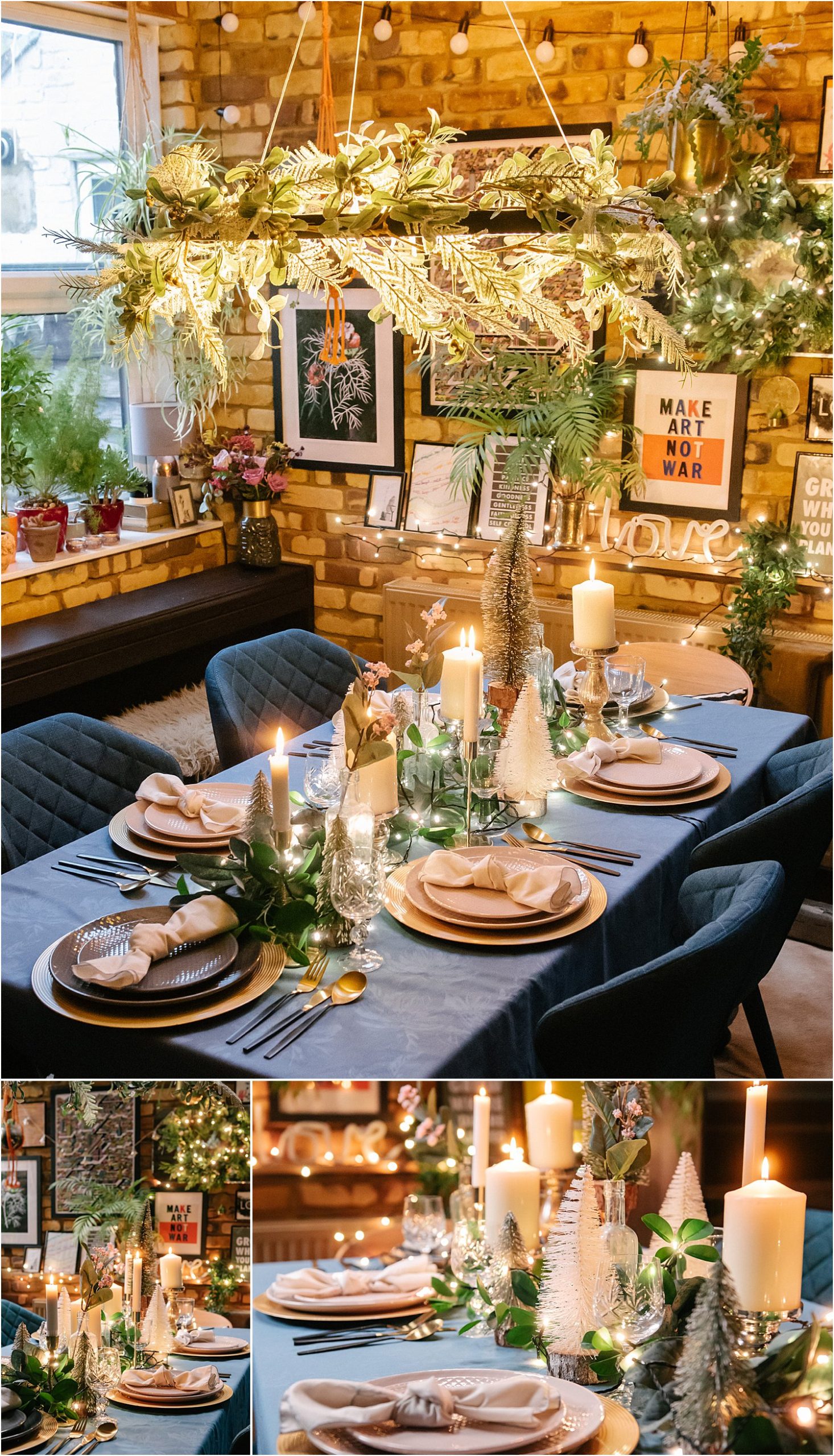 In comparison to the above settings thus far, this is quite minimalist with only one glass per place and embellishments all grouped along the table runner line. I also used charger plates to add texture and elevate the layered plates a little bit more.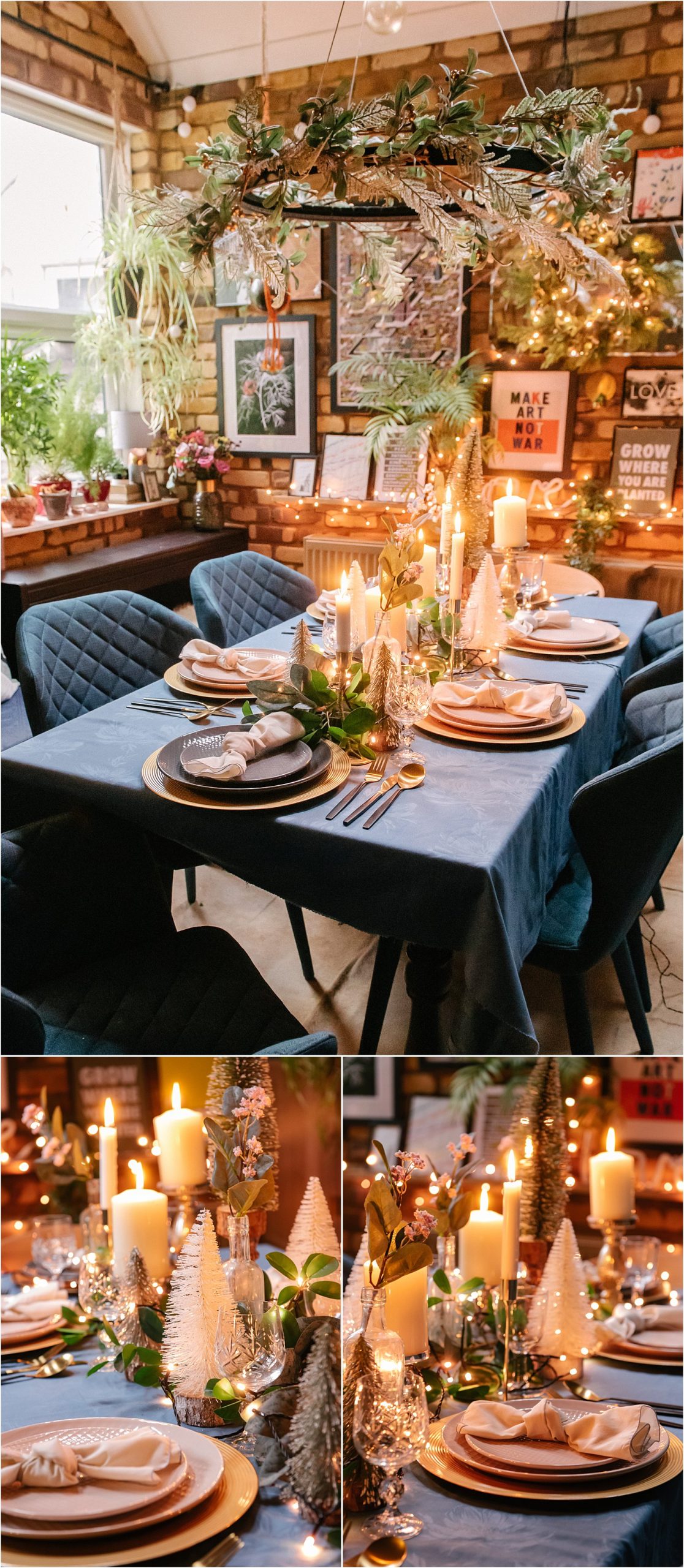 There are different heights in this table design with the plates stacked and the napkins sitting on top. The centre embellishments of crystal, candles and trees all have different heights leading the eye towards the hanging foliage chandelier.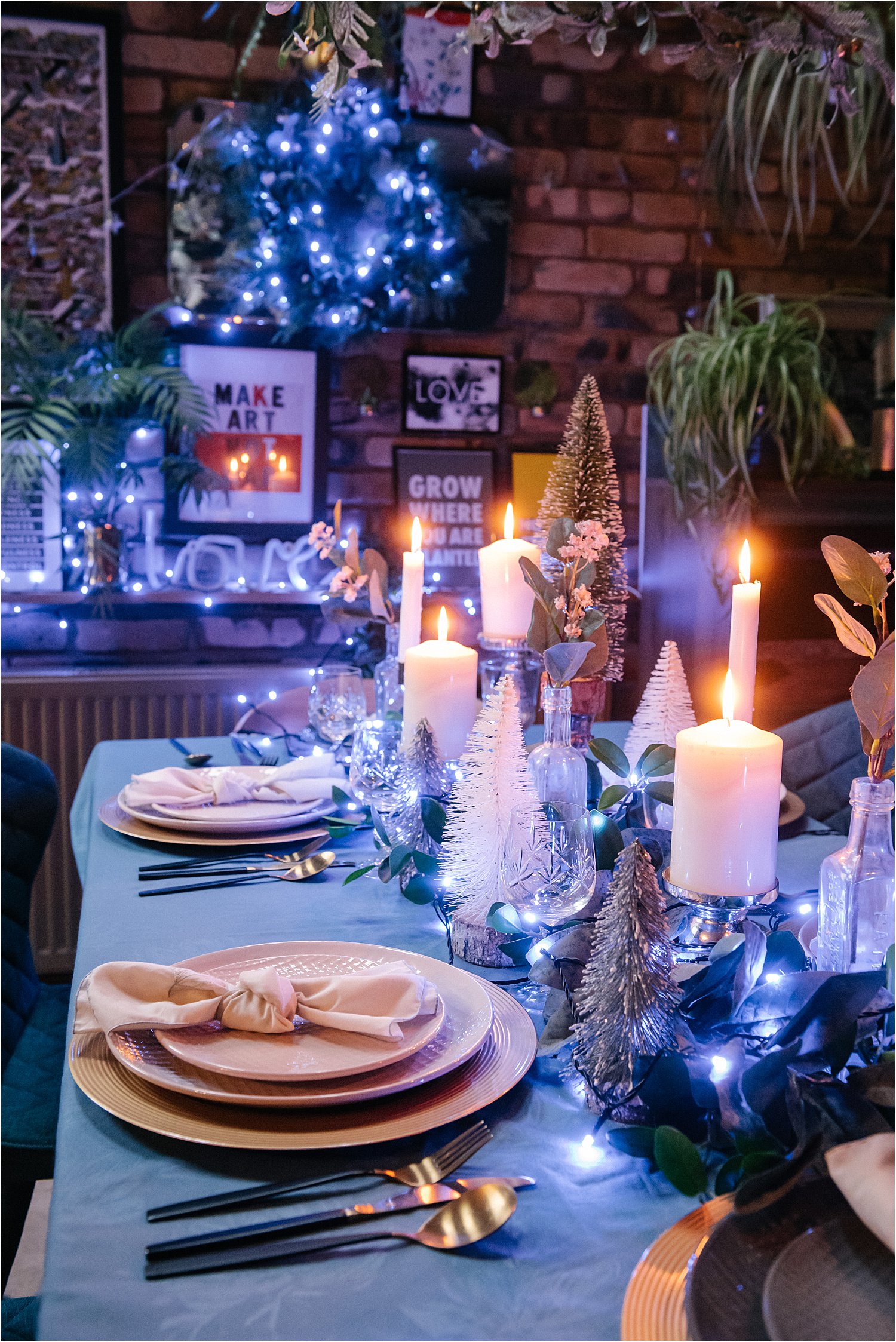 I kept the colour scheme two-tone here with cool blues and warm glows from the candles and fairy lights. But I also experimented with a blue-on-blue tone by changing the colour of the fairy lights which I was able to do with this Twinkly lights set.
8. Dark Eclectic Pattern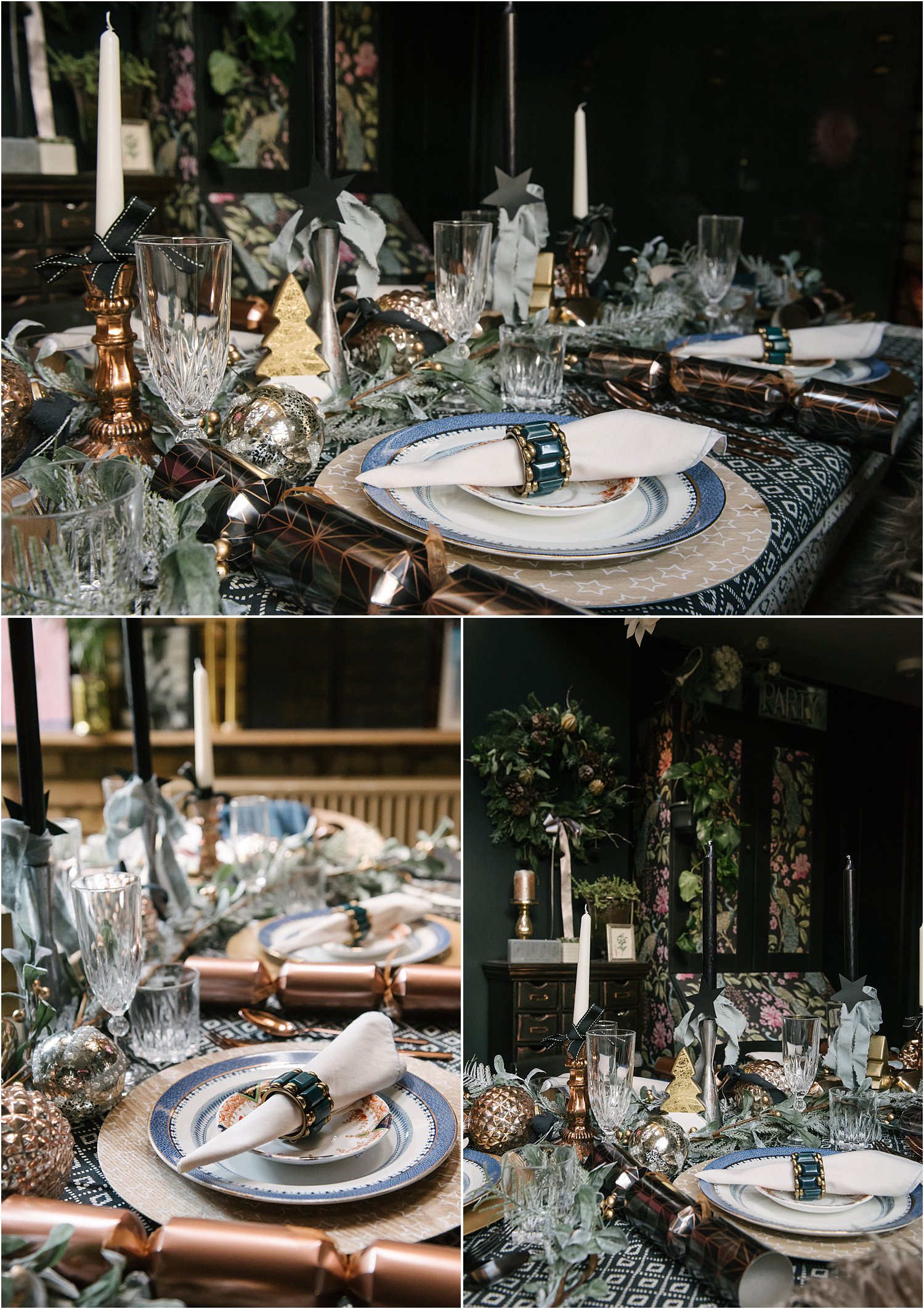 Don't ask me why I didn't light the candles here but this was quite a few years ago now. I went for a dark eclectic design and used whatever I had in the cupboard. I didn't match anything so you'll see here some mismatched vintage plates and Scandi charger plates on a black and beige tribal pattern table cloth.
9. Eclectic Textures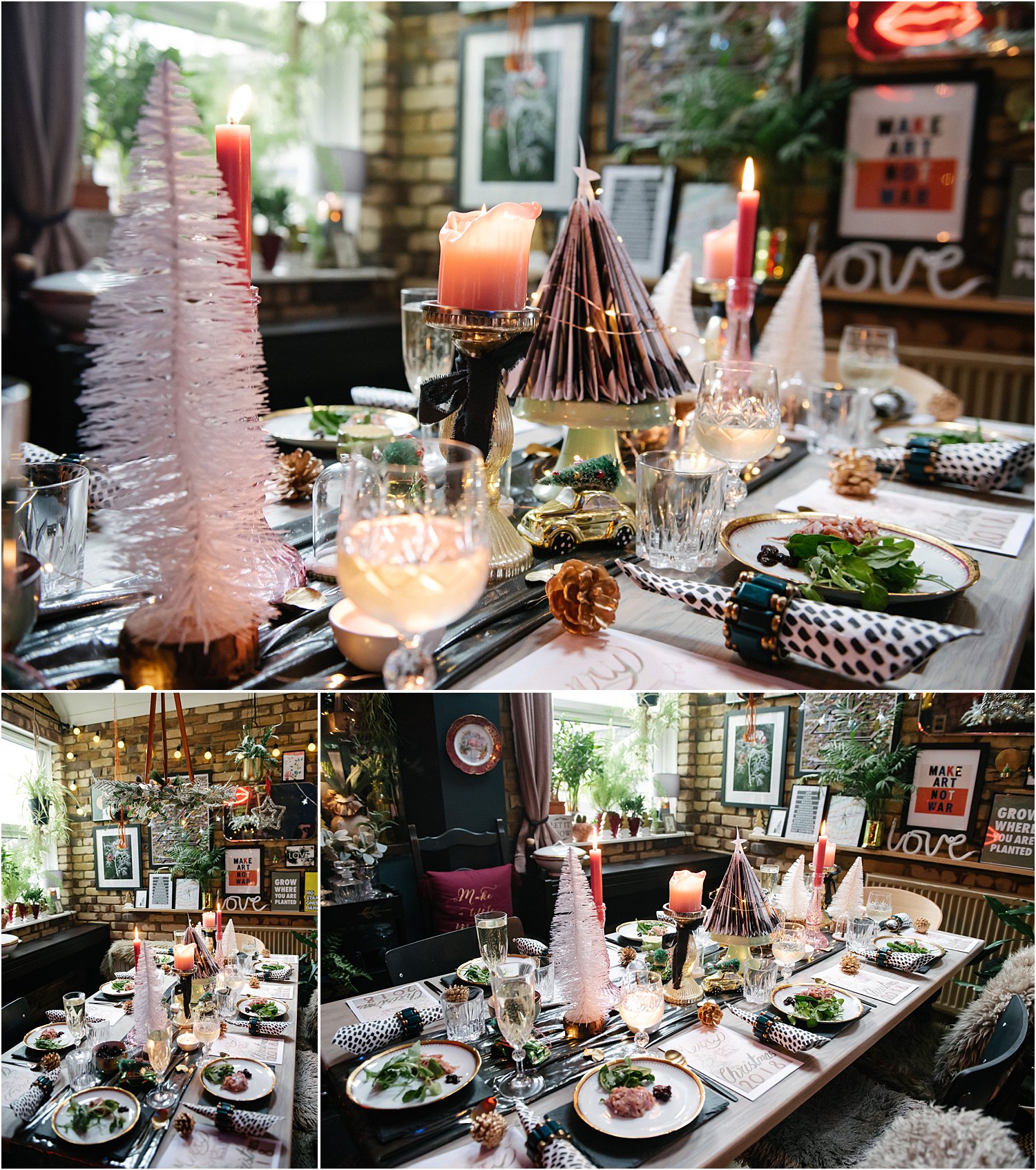 Another eclectic table I did a few years ago was incorporating a variety of textures. White brush trees, gold ribbed candle stands, a folded book Christmas tree as the centrepiece design, linen ribbons, glossy vintage cars tree decorations, crystal glasses, slate placemats.
I kept the table bare wood with a black shiny table runner in the middle for contrast. The black slate placemats and black and white napkins cohesively bring the whole eclectic scheme together. My girls actually drew and printed a menu for our Christmas day three course meal.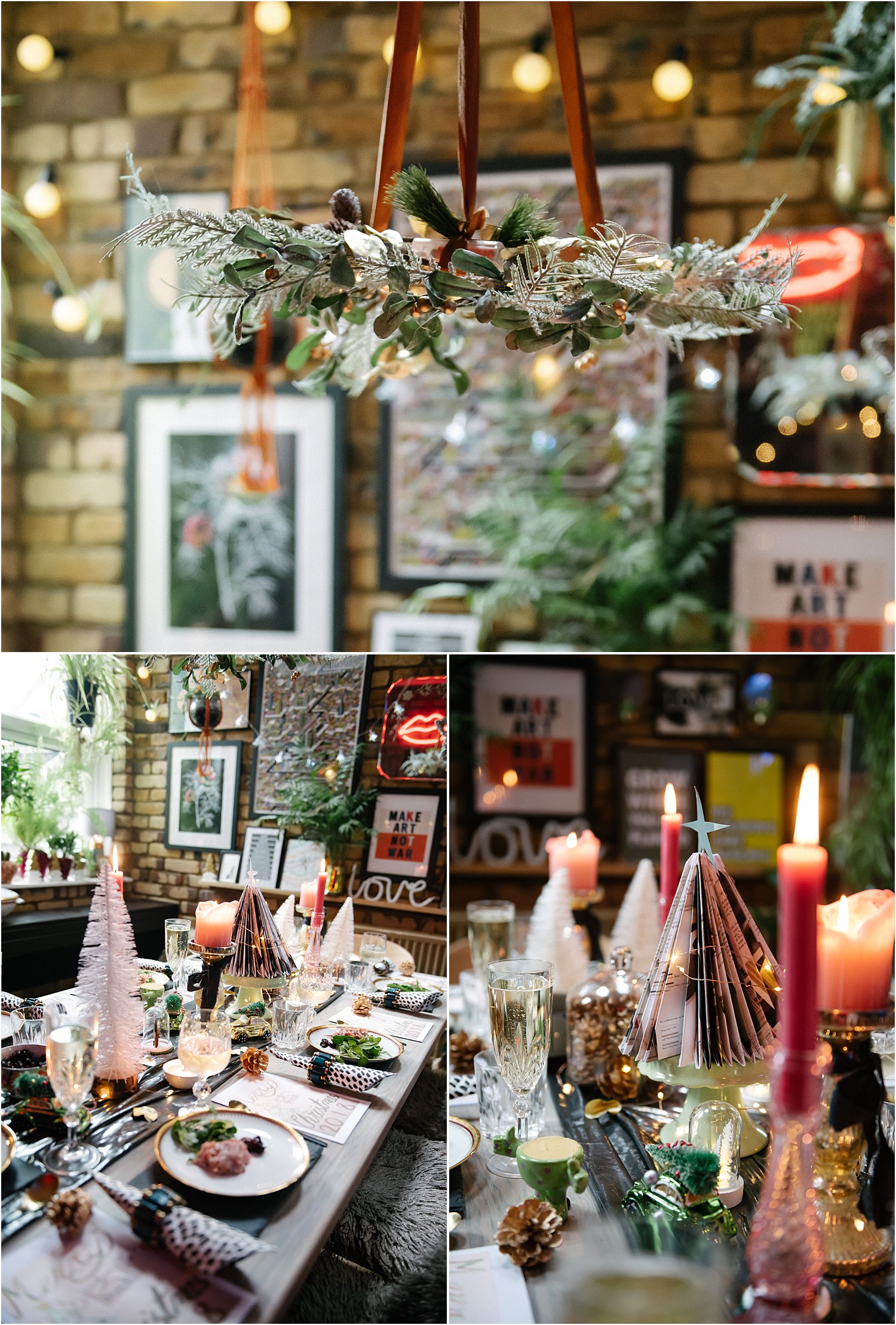 10. Simple Tinsel
This table setting below was before Instagram days. I just went with a bushy bronzy tinsel down the middle with some gold and red candles. To bring nature in, I snipped some branches from my little olive tree and used pine cones as place settings.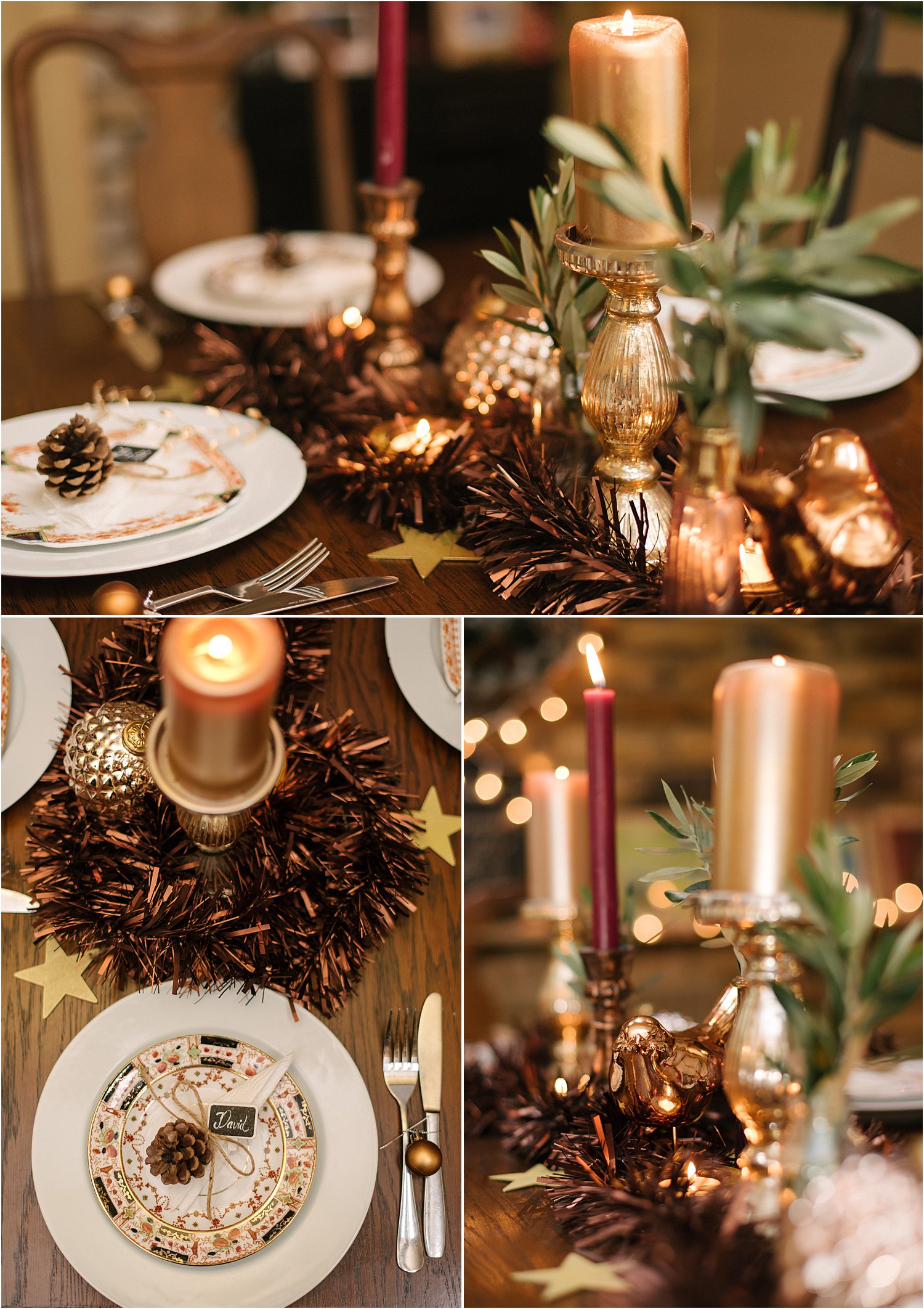 So there you have it, 10 Christmas Table Setting Ideas for your Christmas table design this year. I hope there's one thing that you were able to take away from this post that has inspired you. Thanks for reading!
Bonus Christmas Cake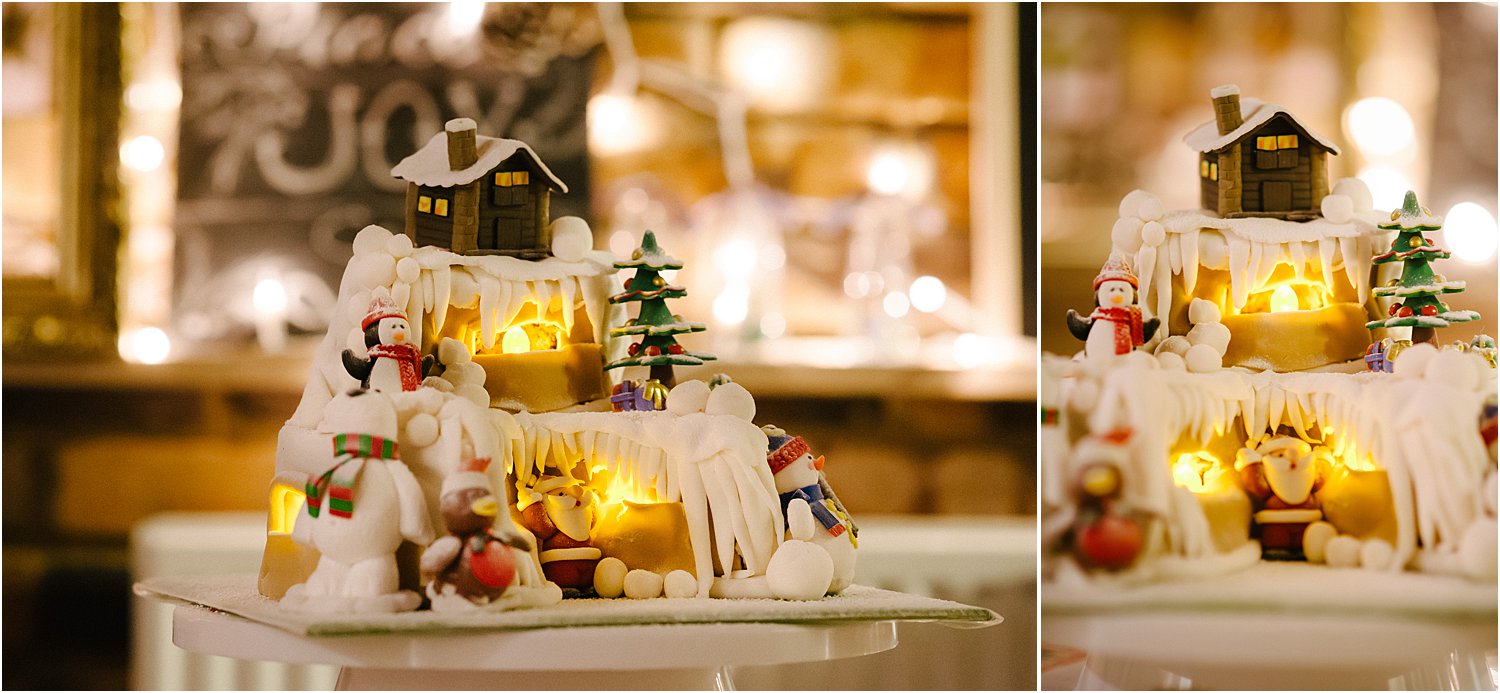 We love the village Christmas cake idea so much we made it, rather painstakingly, 2 years running. For the "door frames" I used cookie cutters to hold the rolled icing up and inserted battery operated tea lights inside. Icicles and snowballs hid any imperfections and kept things in place too. Finally, a dusting of icing sugar gave it a "just snowed" look.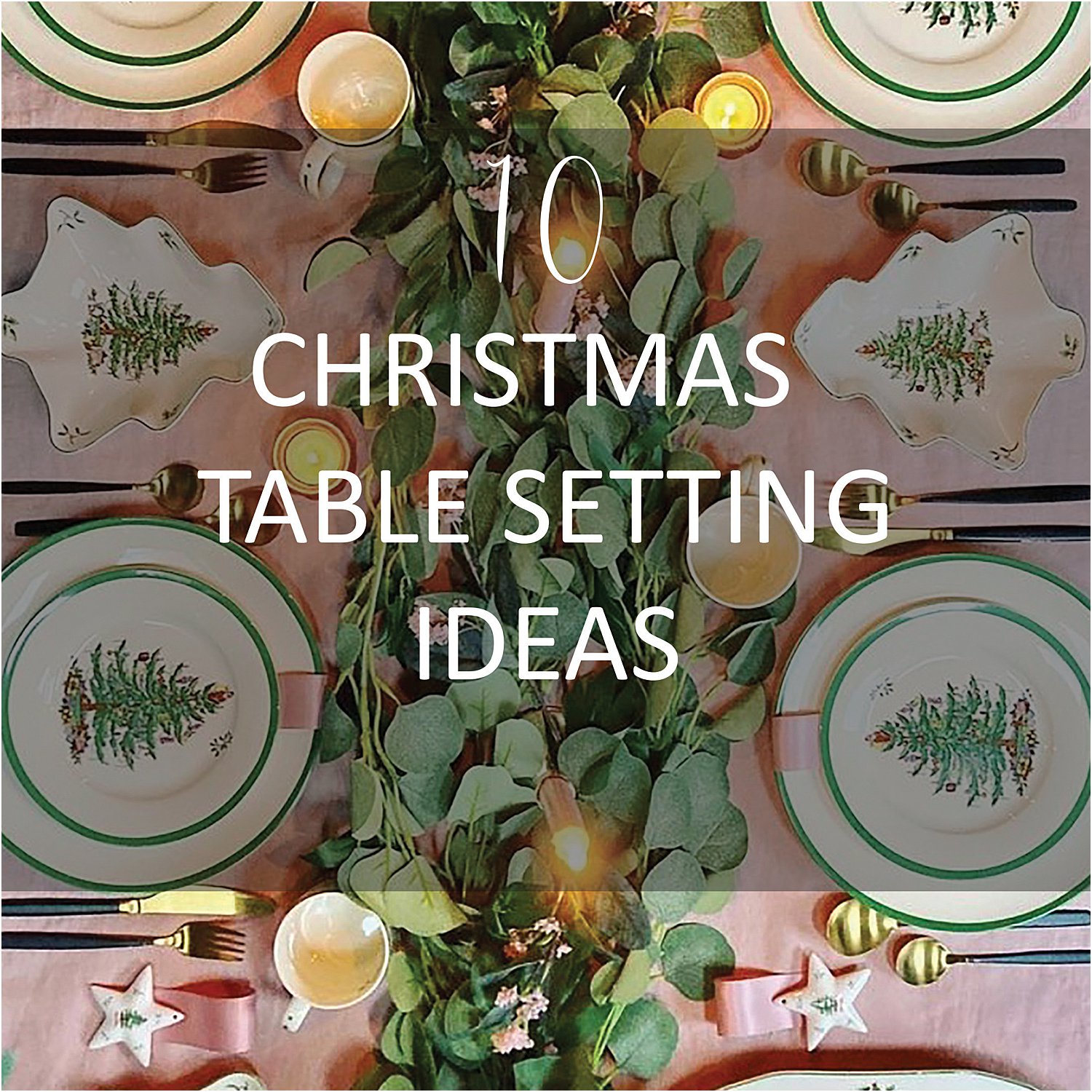 Don't forget to download my free resources that will help you design your own interiors and grow your Instagram account! Let's chat on Instagram Layered.Home and together get inspired!