It's that time of year again when our thoughts turn towards Christmas Gifting. Here is my latest Top Christmas Gift Ideas 2022.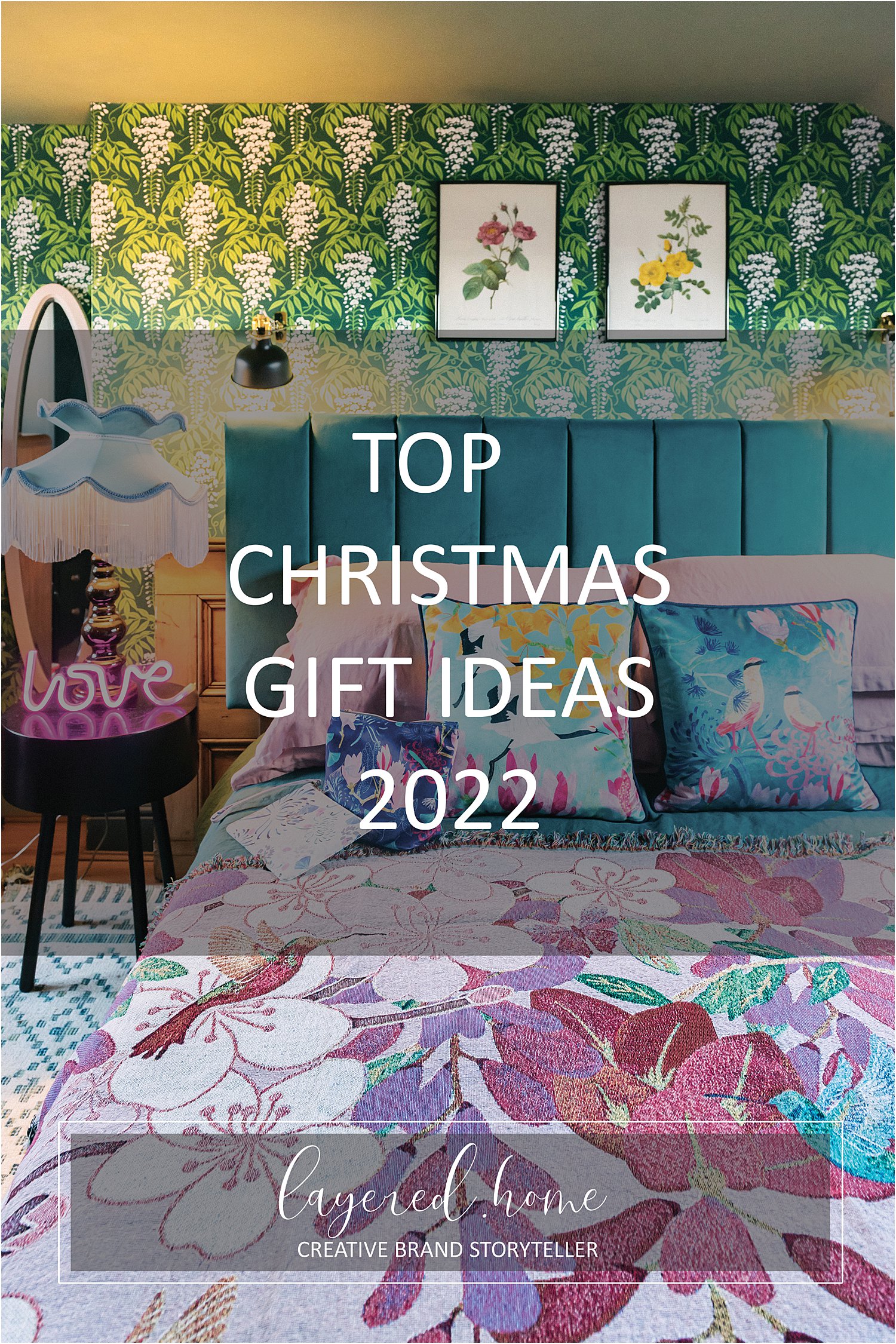 10 EASY CHRISTMAS DIY DECOR IDEAS
But before we look at this year's Top Christmas Gift Ideas, with the cost of living crisis in mind, I wanted to re-share a blogpost I wrote on 10 Easy Christmas DIY Decor Ideas that are eco-friendly, inexpensive and creative.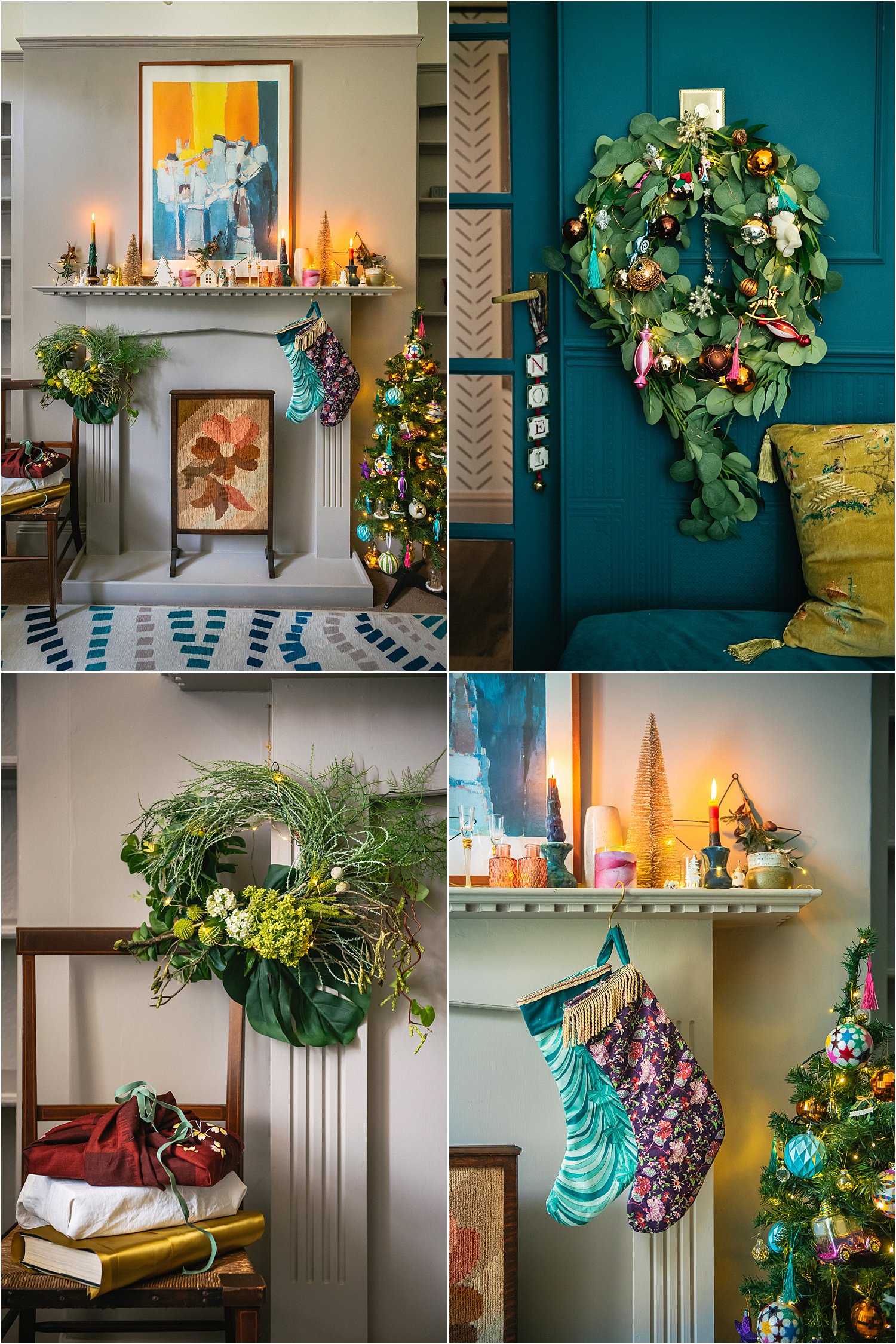 MY CHRISTMAS GIFT GUIDES FROM PREVIOUS YEARS
This year's Top Christmas Gift Ideas 2022 is a shorter, much more edited list as I've already done an exhaustive Christmas Edit on this link that includes many small businesses, some of whom have since grown. These small businesses are worth supporting all the more with the current financial climate.
The year before that, I wrote a Christmas gift guide focusing only on gifts under £30. With the steep rise of inflation this year, I cannot guarantee that these are still under £30 but again, worth a look if we are keeping to a certain gifting budget.
So without further ado, here's my Top Christmas Gift Ideas 2022 divided into a few different sections for ease of reading and finding specific presents.
TOP CHRISTMAS GIFT IDEAS 2022
ADVENT CALENDARS
Whilst this sections focuses on advent calendars, the brands listed here also offer a host of gift ideas catering to a variety of budgets. There are so many Black Friday deals on at the moment too. I'd have a good browse now to take advantage of these deals before they go.
1. Lights4Fun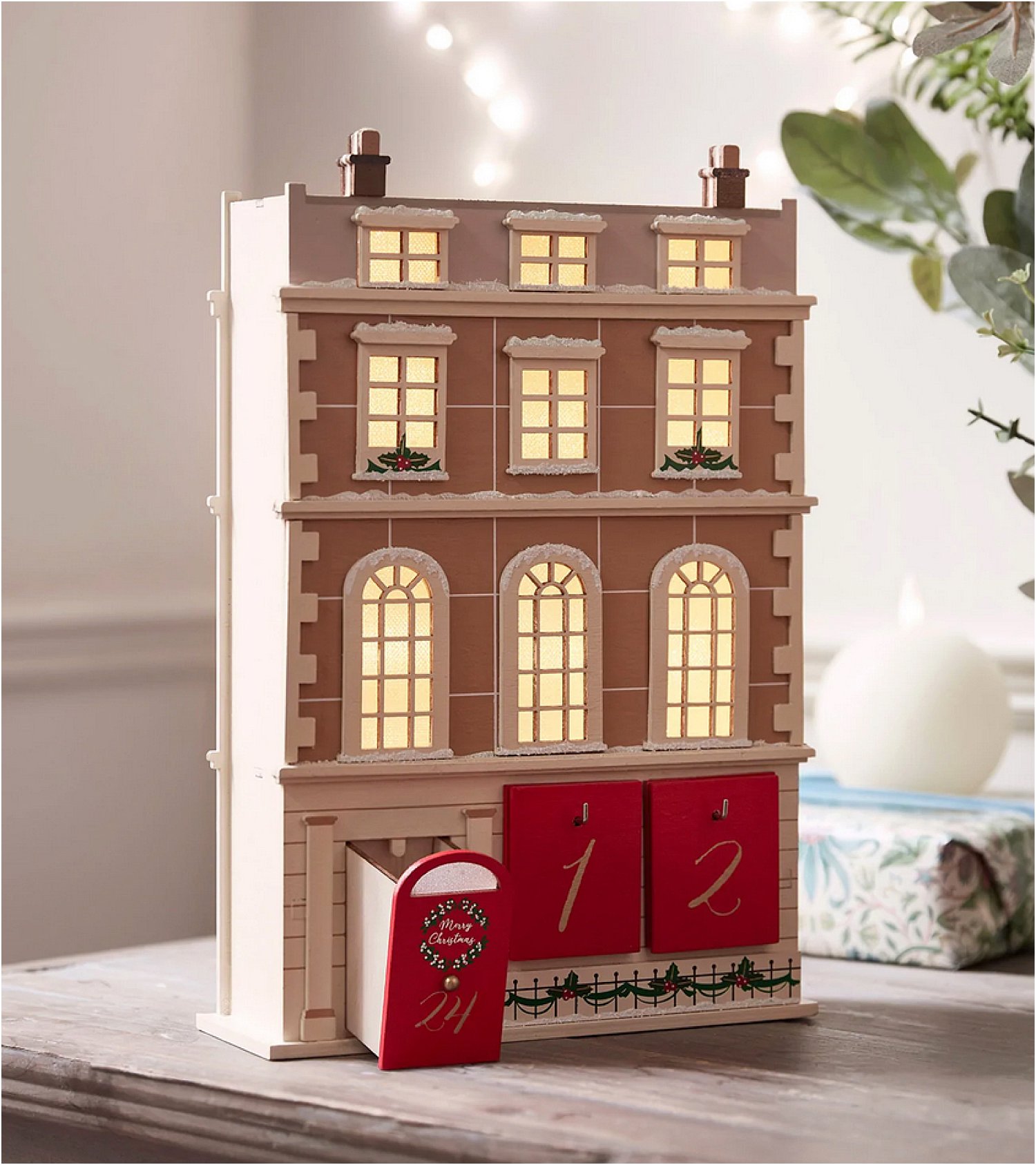 I love this Townhouse Wooden Advent Calendar! If you're also looking for Christmas lights and decorations, Lights4Fun should be your first port of call. So many choices and inspiring photography to boot!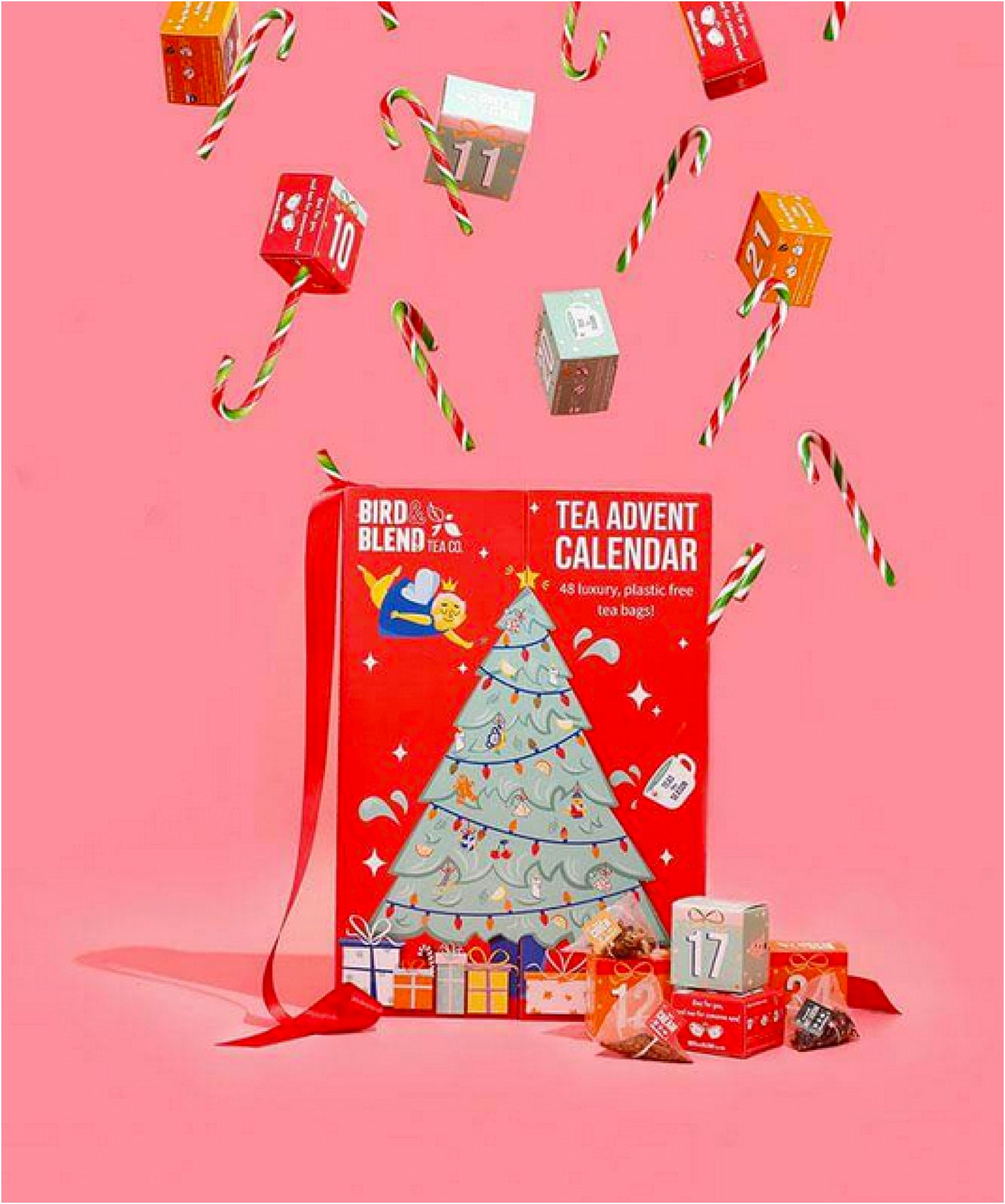 I've never tasted herbal teas so good, so fragrant. Seriously their teas are truly artisan – tasty and refreshing. Bird and Blend's vast variety of creative tea blends is a must try!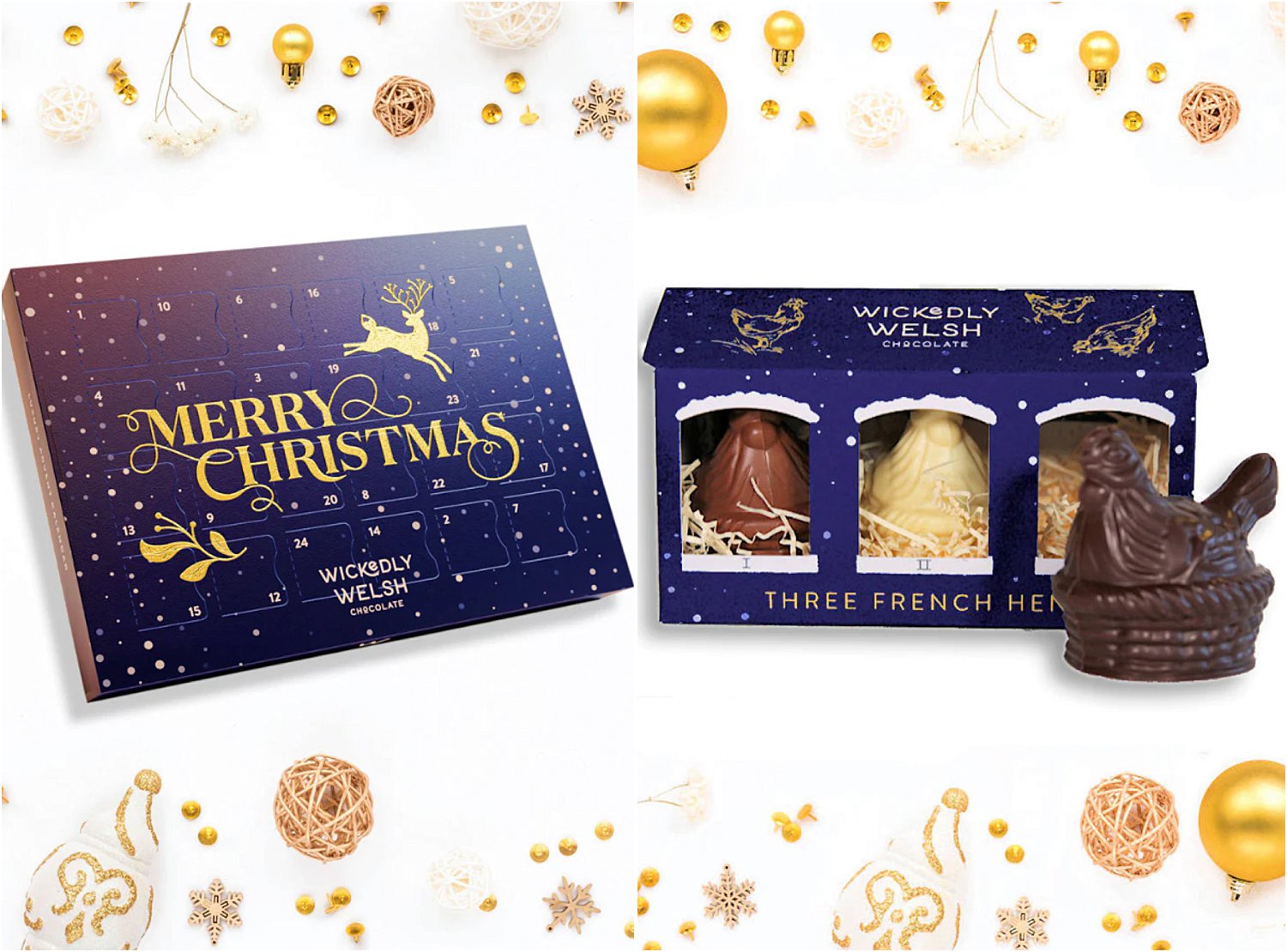 Absolutely delicious chocolates – the only downside is that you'd be so tempted to finish off a bar in one sitting. It's that good! They didn't last long in my house! Wickedly Welsh have a fantastic selection of artisan chocolates including Christmas chocolates!
4. Cositas Home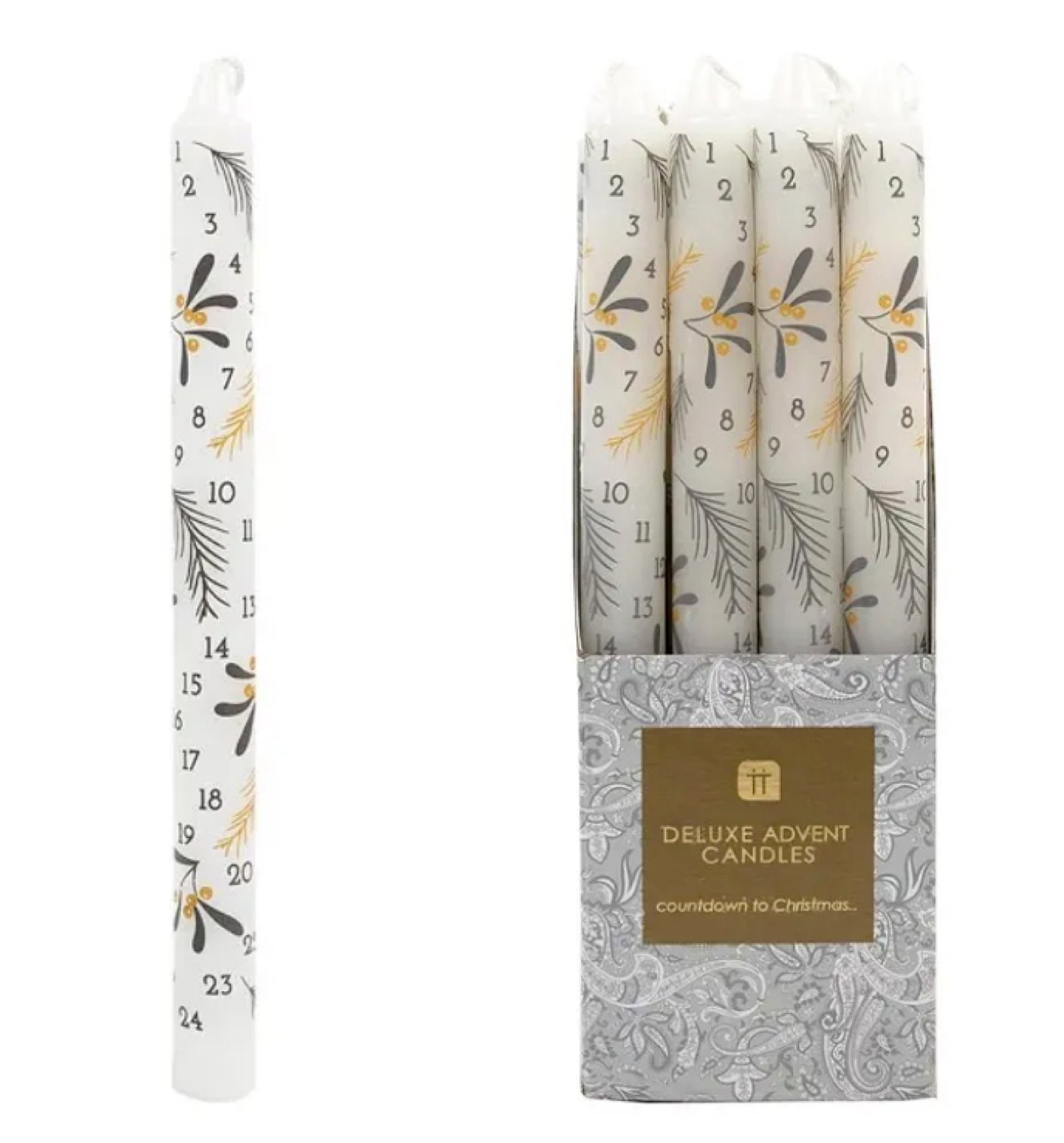 Although Cositas do a fabric advent calendar, I was so taken with these advent candles! How sweet are these! Beautifully designed and rather special. Cositas also do a good selection of Christmas stocking fillers, presents and gifts for the home.
5. Molton Brown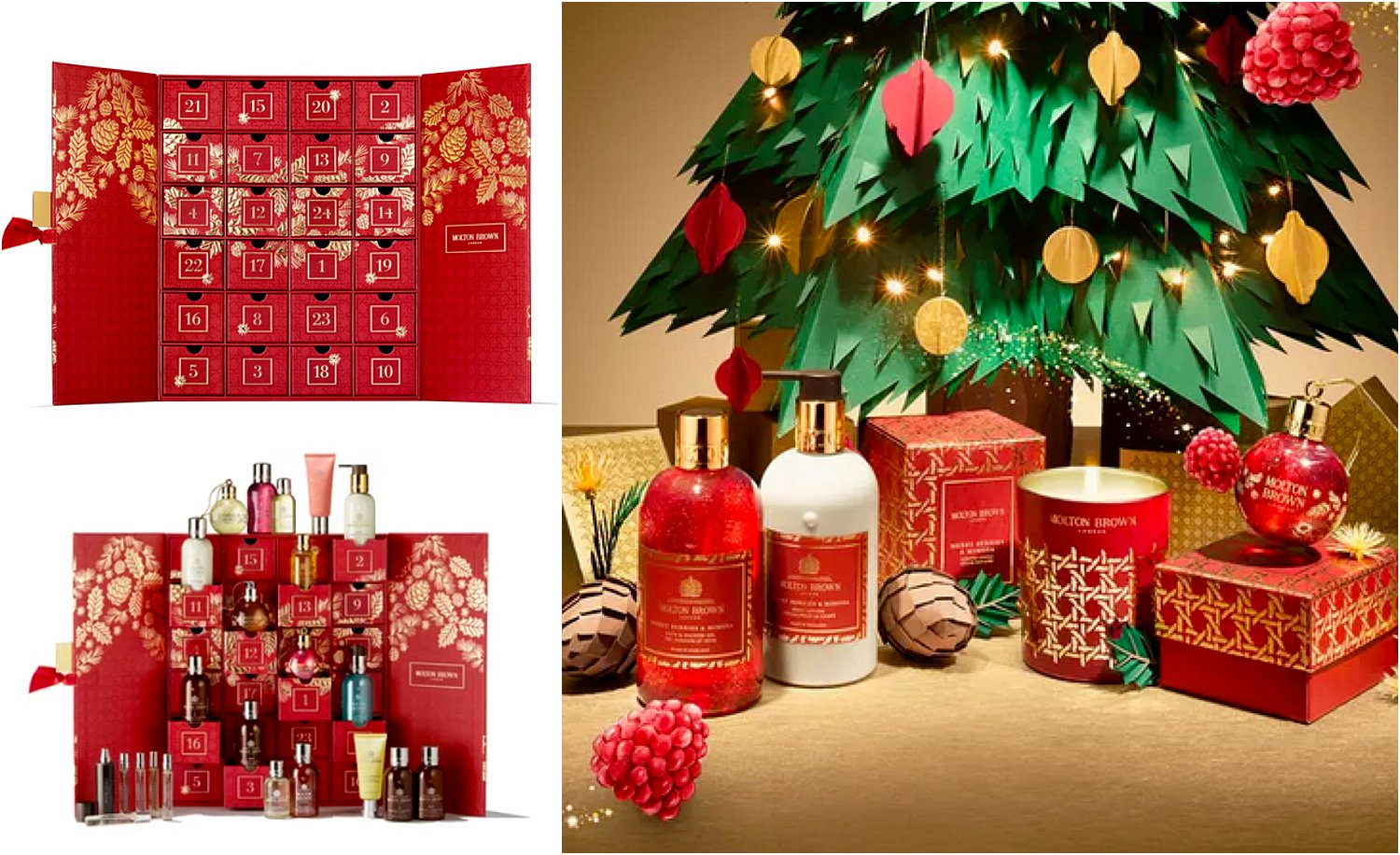 If you are after a luxury advent calendar you want to splash out on, then check this out! I love the red Christmassy packaging of Molton Brown's Merry Berries Mimosa collection. They have fantastic gift ideas like baubles shower gel packaged in beautiful boxes and even Christmas crackers.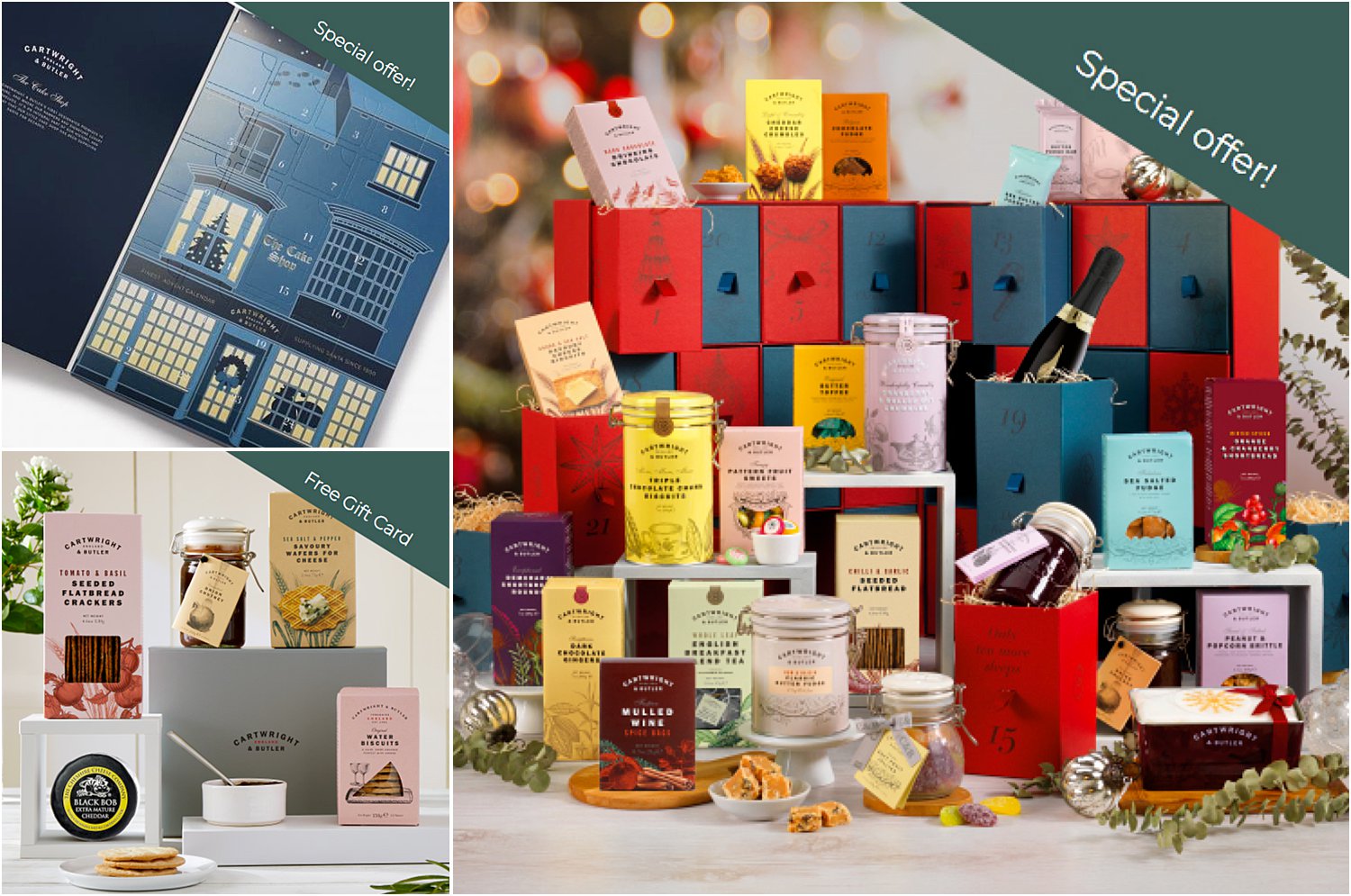 Offering a selection of the finest treats, Cartwright and Butler have 2 advent calendars this year, one with the finest Belgian chocolates and the other with an indulgent sampler of their bestselling goodies for everyday of advent.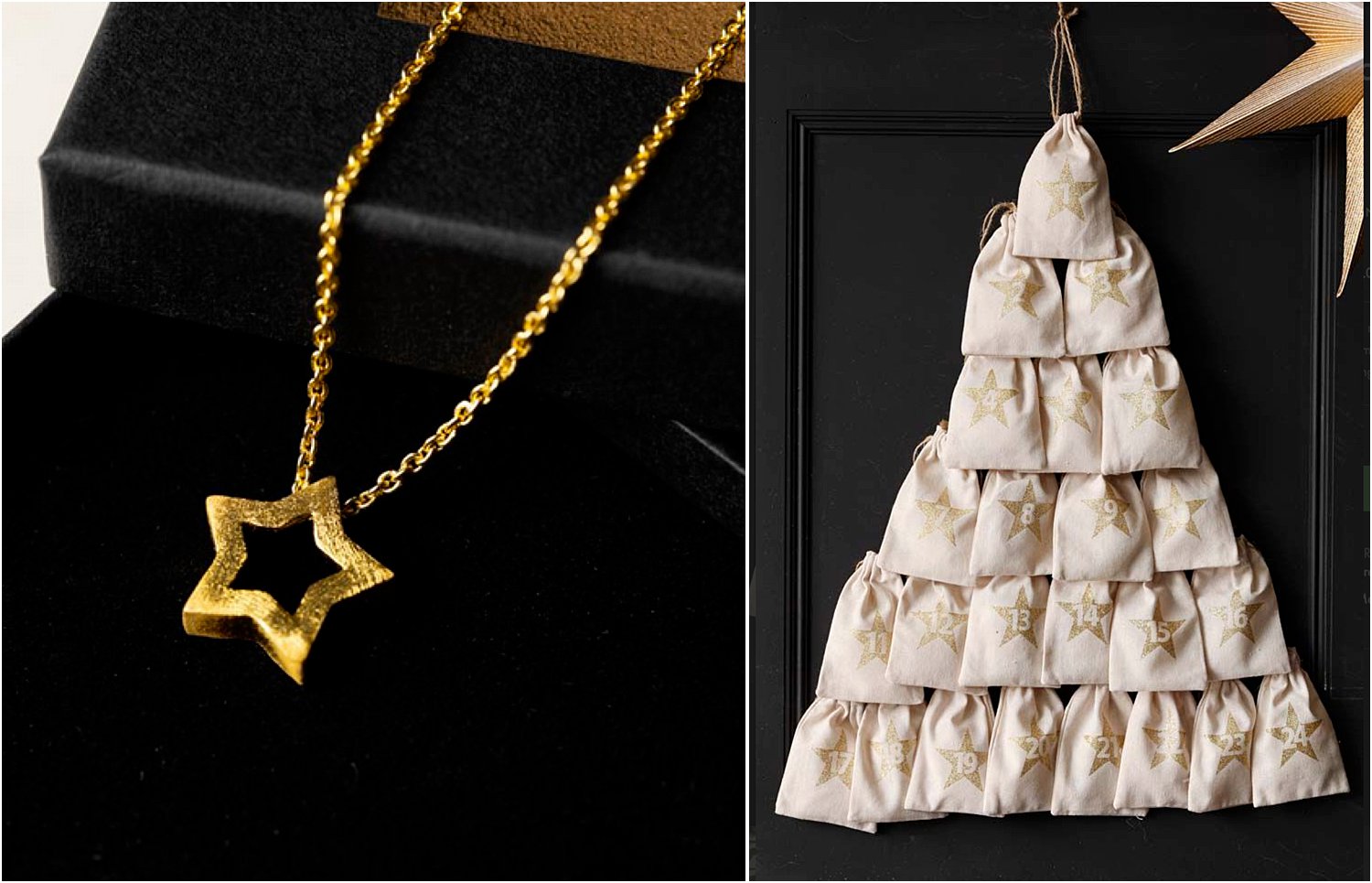 How gorgeous are these advent calendar pouches. You can use them either as a wall Christmas tree or to adorn a garland and bring them out year after year. Rockett St. George also now stock the most gorgeous jewellery. This star necklace is my favourite – perfect for a little pouch. The 24th perhaps?
8. Yvonne Ellen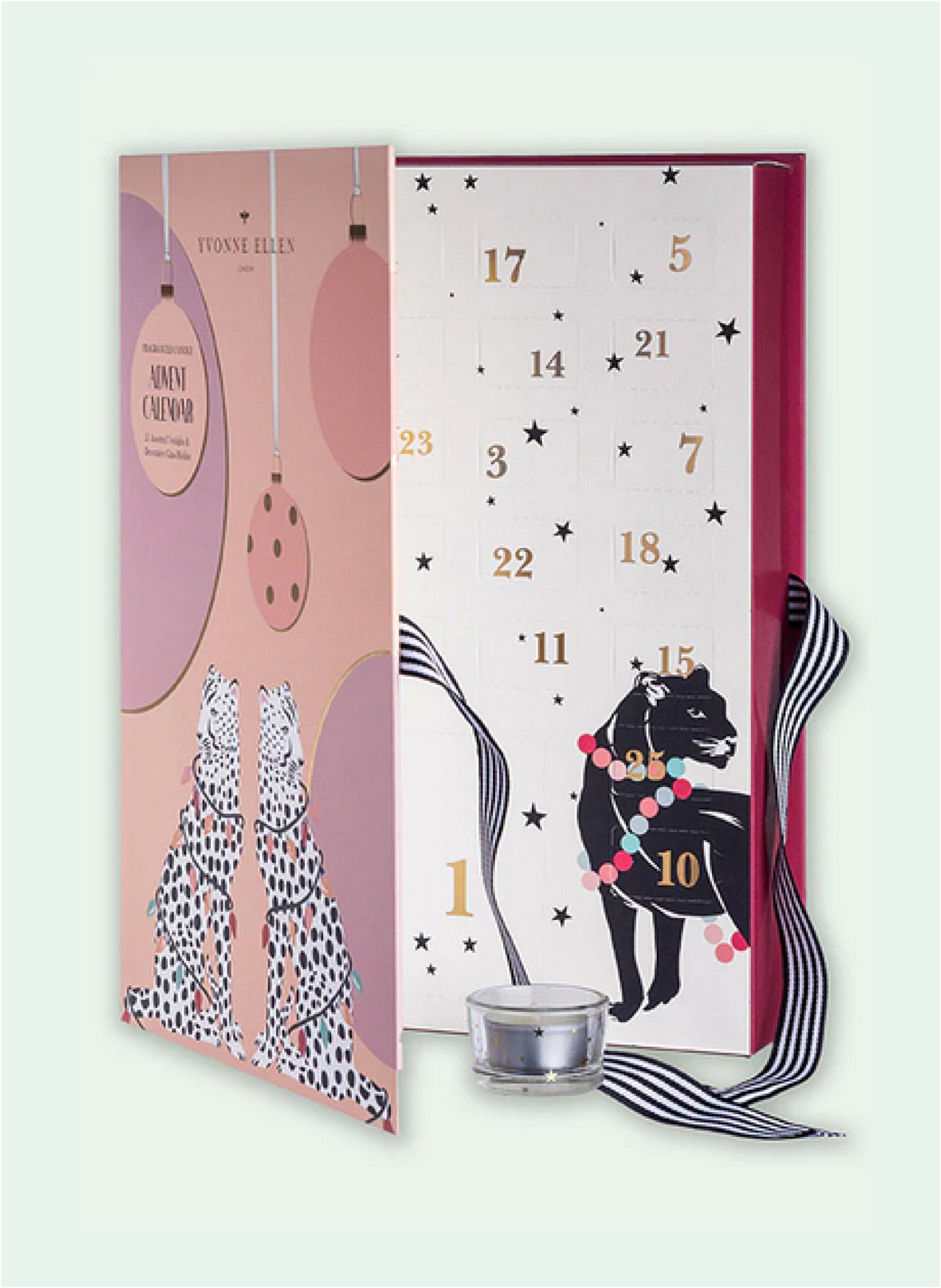 What a novel idea – a scented tealight advent calendar! It's so pretty and you get to keep 25 star decorated glass votives at the end. If you're like me, I would recycle this Yvonne Ellen advent calendar for next year!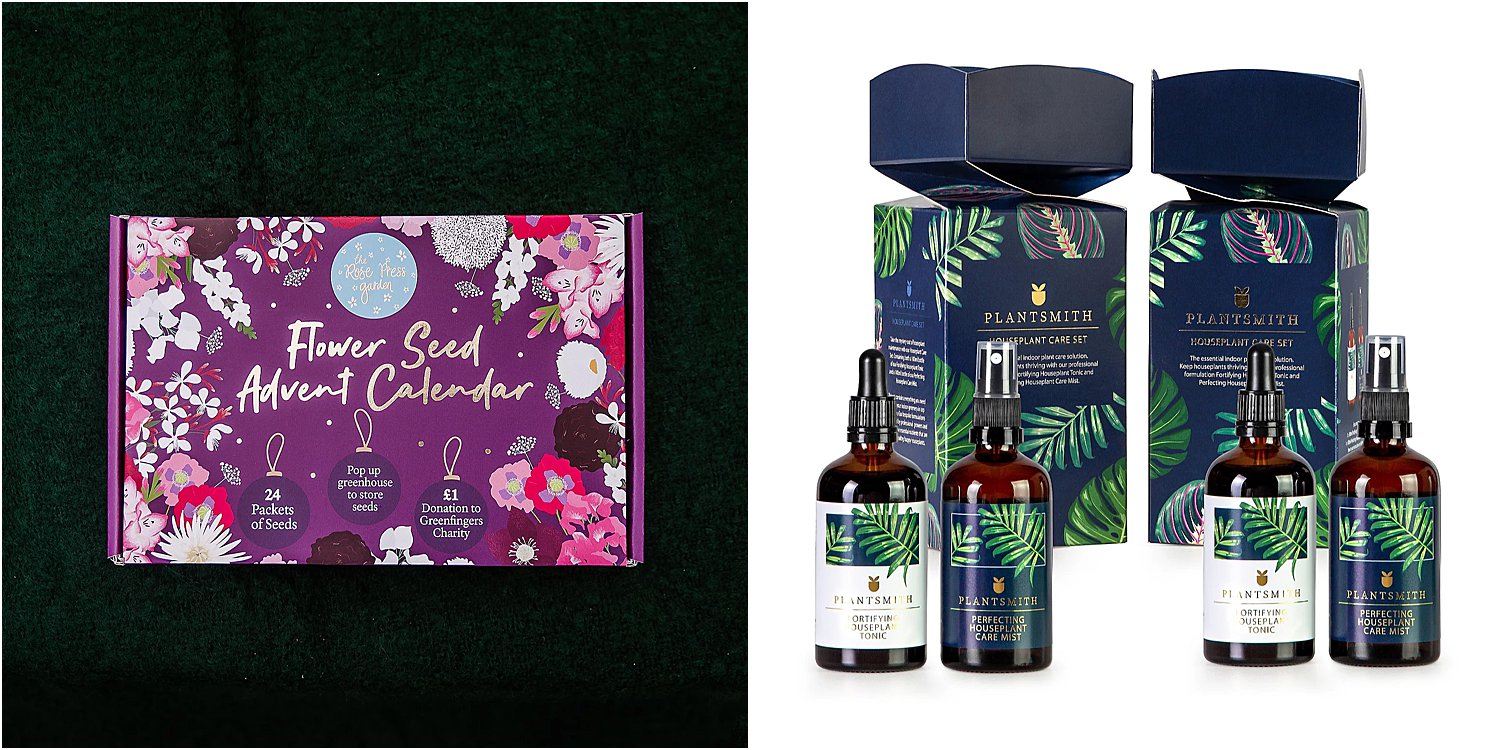 There really is an advent calendar for every one! Check this See Advent Calendar out for the avid gardener or the plant enthusiast who wants to begin gardening in time for spring. Included in the advent calendar are 24 packets of a variety of seeds and a pop-up mini greenhouse. To complement these beautiful plants, QVS also have this set of Houseplant Feed and Tonic and Care Mist beautifully packaged in a Christmas cracker! A fabulous present!
WINTER WARMERS AND GIFTS FOR THE FAMILY
Christmas is the perfect time to cosy up, wrap up warm with a steaming cuppa in hand. Here are some of my winter warmer picks.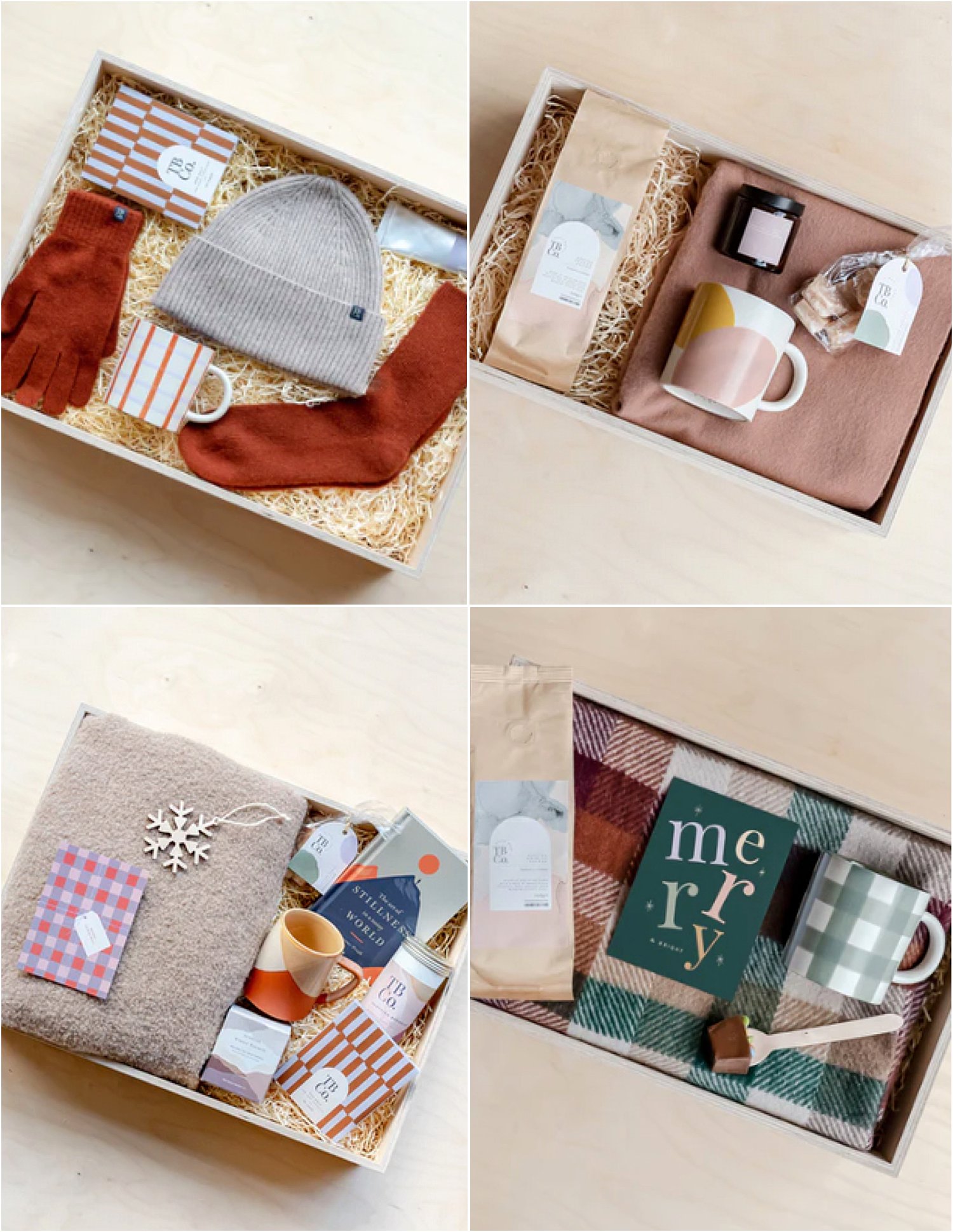 Utterly gorgeous woollen scarves, hats and mittens. They feel so natural, authentic and comfortingly warm. I love Tartan Blankets Co's gift boxes where you can choose the gifts you want to include in the set. It's the epitome of personalised winter warmer presents. I am so impressed not just with the eco-friendliness of their products but how they are beautifully presented with utmost care. Highly recommend!
2. Fox and Chave – for 20% off everything use LAYERED20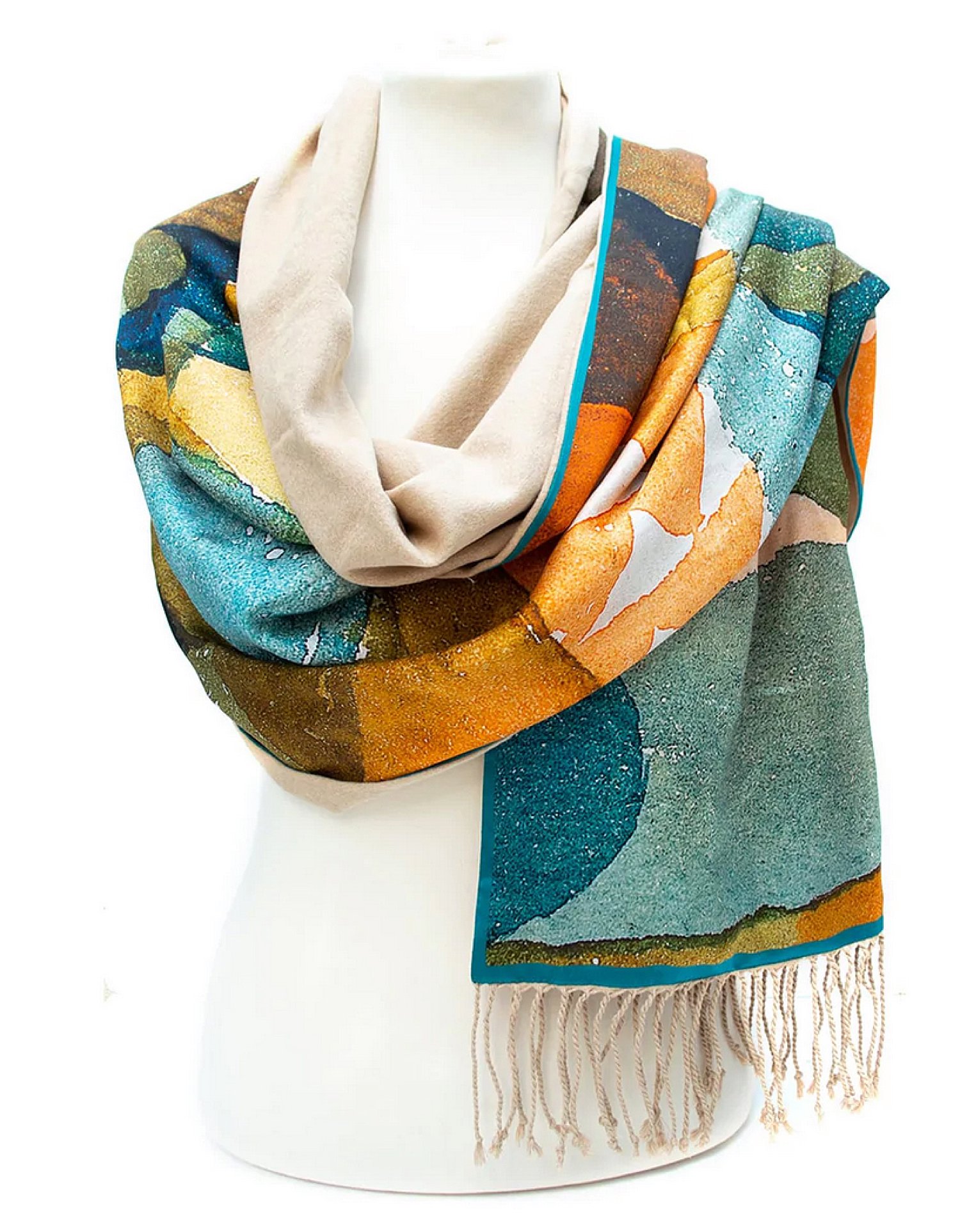 I am literally walking around the house as well as outdoors in this gorgeous Paul Klee Poshmina to keep warm. Fox and Chave's silks are inspired by the arts and they never fail to impress. I love the explosion of colours in the most delicate silk finished by hand. It's a great way not only to appreciate the arts but also support them. They make gorgeous timeless presents too.
*Discount is 20% off everything. Not available on Silk Club subscriptions. Only one promo code per transaction can currently be applied
3. Soak and Sleep Use the code Layeredhome *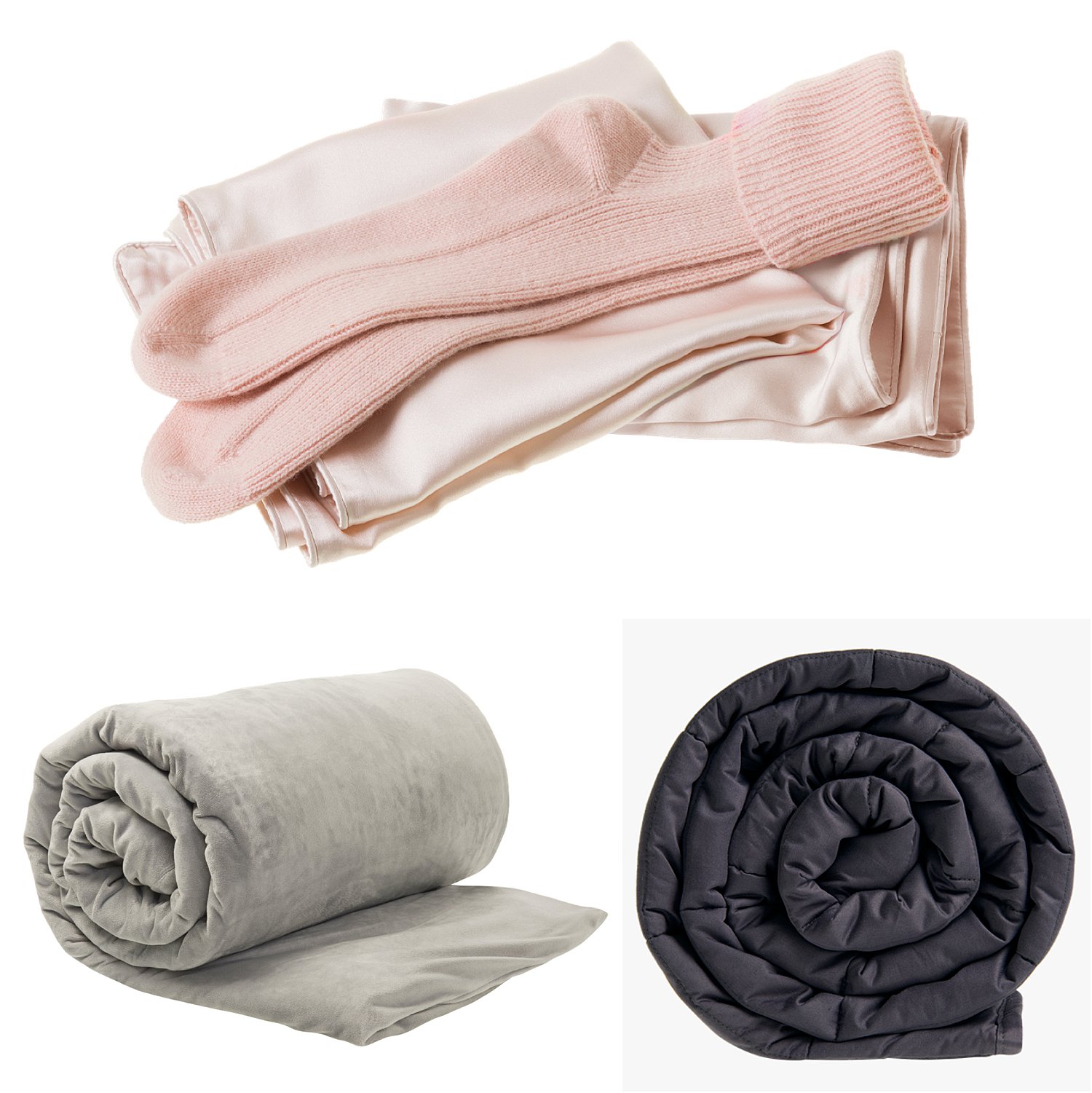 For an extra special treat for an extra special someone, these cashmere socks are the best. Warm and soft they make me feel loved. Their weighted blanket is also a thing of beauty – sleek and never lumpy, so comforting and therapeutic!
I am a weighted blanket user and super fan and I highly recommend Soak and Sleep's weighted blanket as a winter warmer present. If a weighted blanket is not on your list, then look no further than Soak and Sleep's Honeycomb Pure Wool throw. It's lightweight and soft and regulates temperature. I've got the pink one and it's an absolute delight.
*25% Off Full Price. Excludes Duck Feather & Down, Hungarian, Divans, Mattresses, Eiderdown, British Wool
*20% Off Hungarian, Duck Feather & Down, Mattresses, Divans
*Valid 18th-30th November
*Minimum spend £100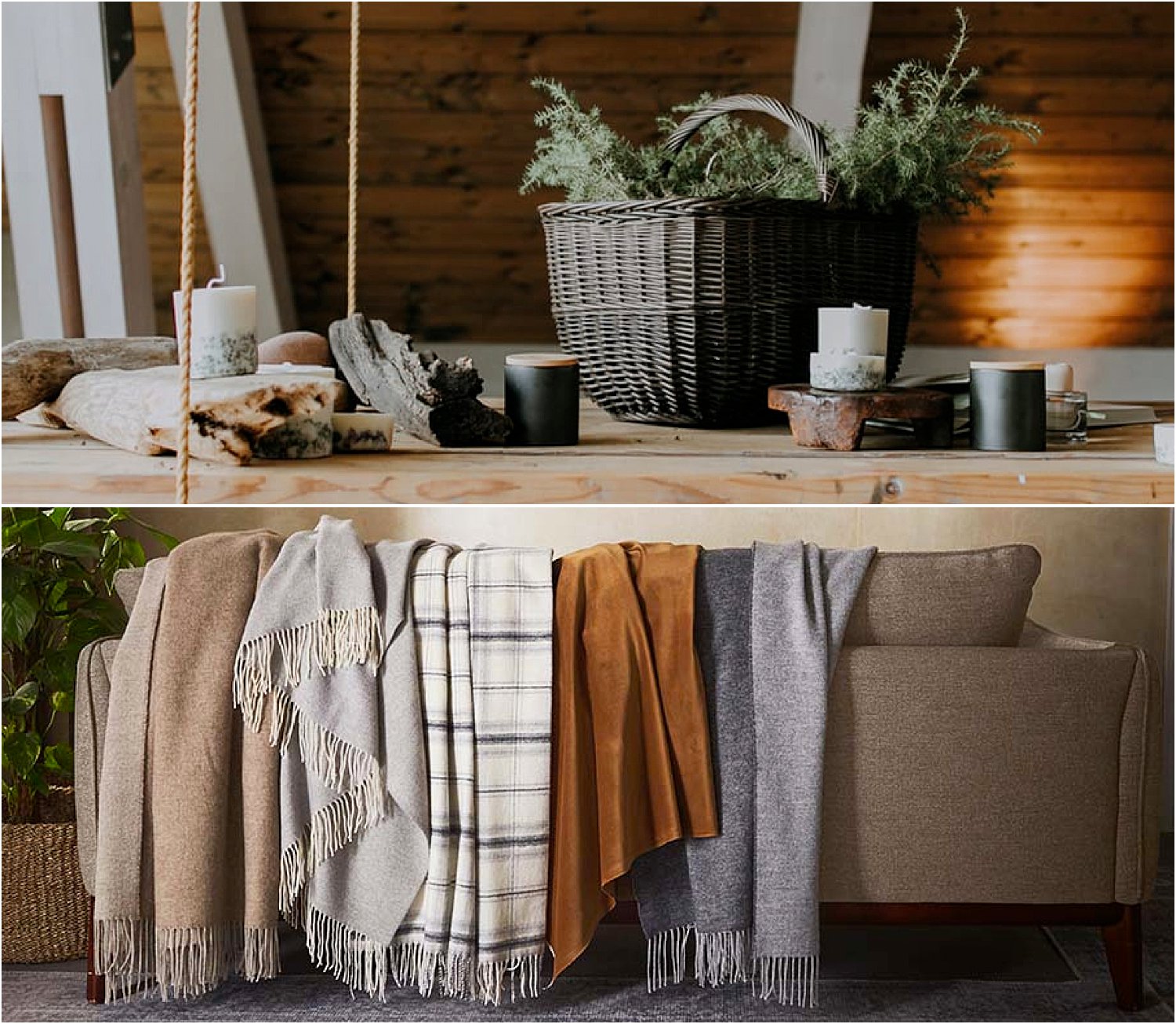 Candles, throws, rugs, lined curtains, bedding and accessories. You can find all things cosy and beautifully made at Textured Lives. Get ready to be amazed!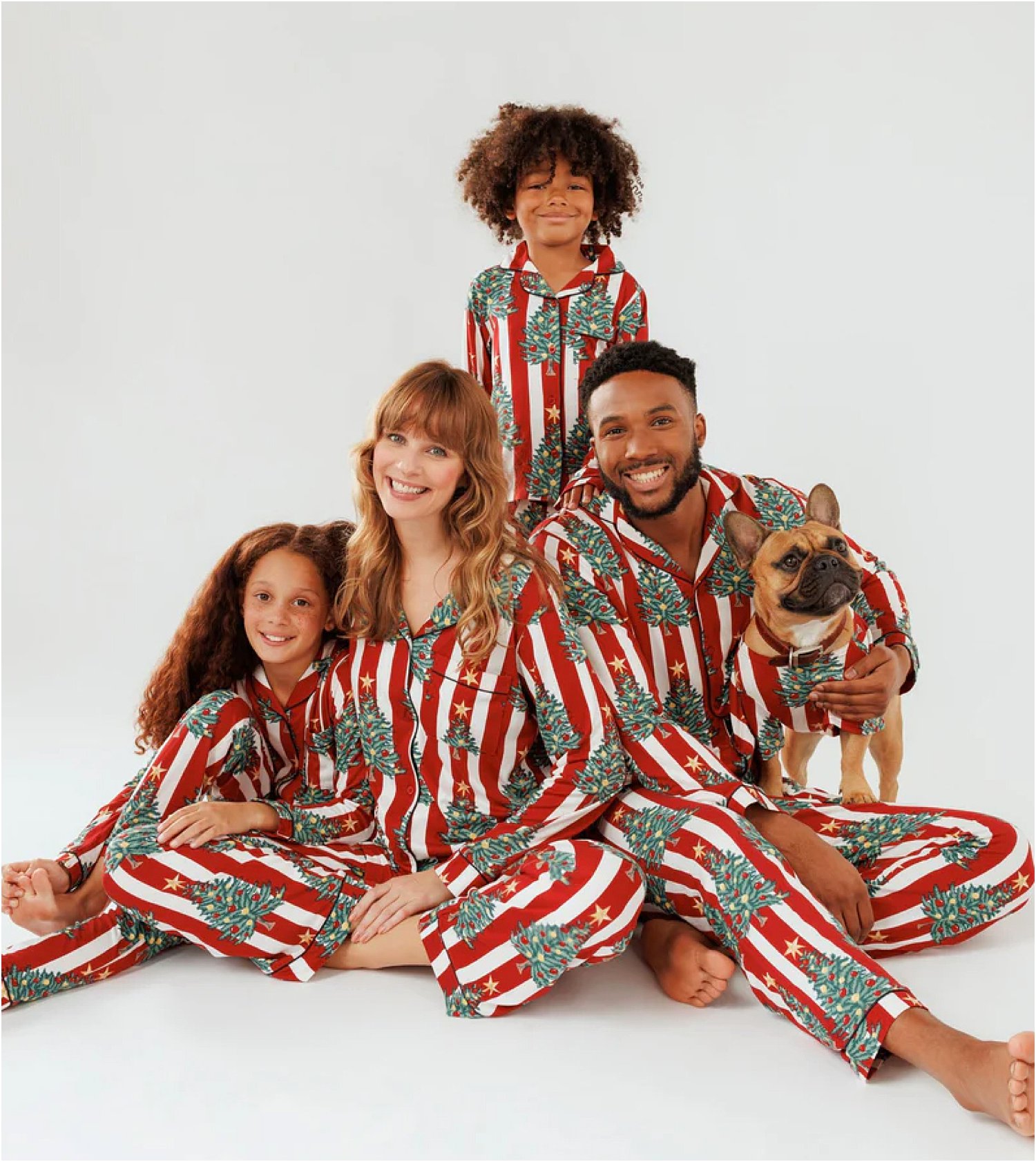 Looking for the best Christmas pyjamas? There's something for everyone at Chelsea Peers. And they are my softest pyjamas ever. Can I let you in on an embarrassing secret? I've been wearing mine since September! They are sooooo soft I just couldn't resist them.
With a very busy life, sleep is super important to me and anything that helps with making sleep satisfying, nurturing and restoring is a must. For me that includes wearing the most comfortable pyjamas.
They have so many designs and I have a family with three teenagers of varying tastes. Not a problem as there is something for each of them from Chelsea Peers, guaranteed. I bought their birthday presents this year from there too! Do check them out! I've been told the Christmas Tree and Fair Isle PJs are selling out fast.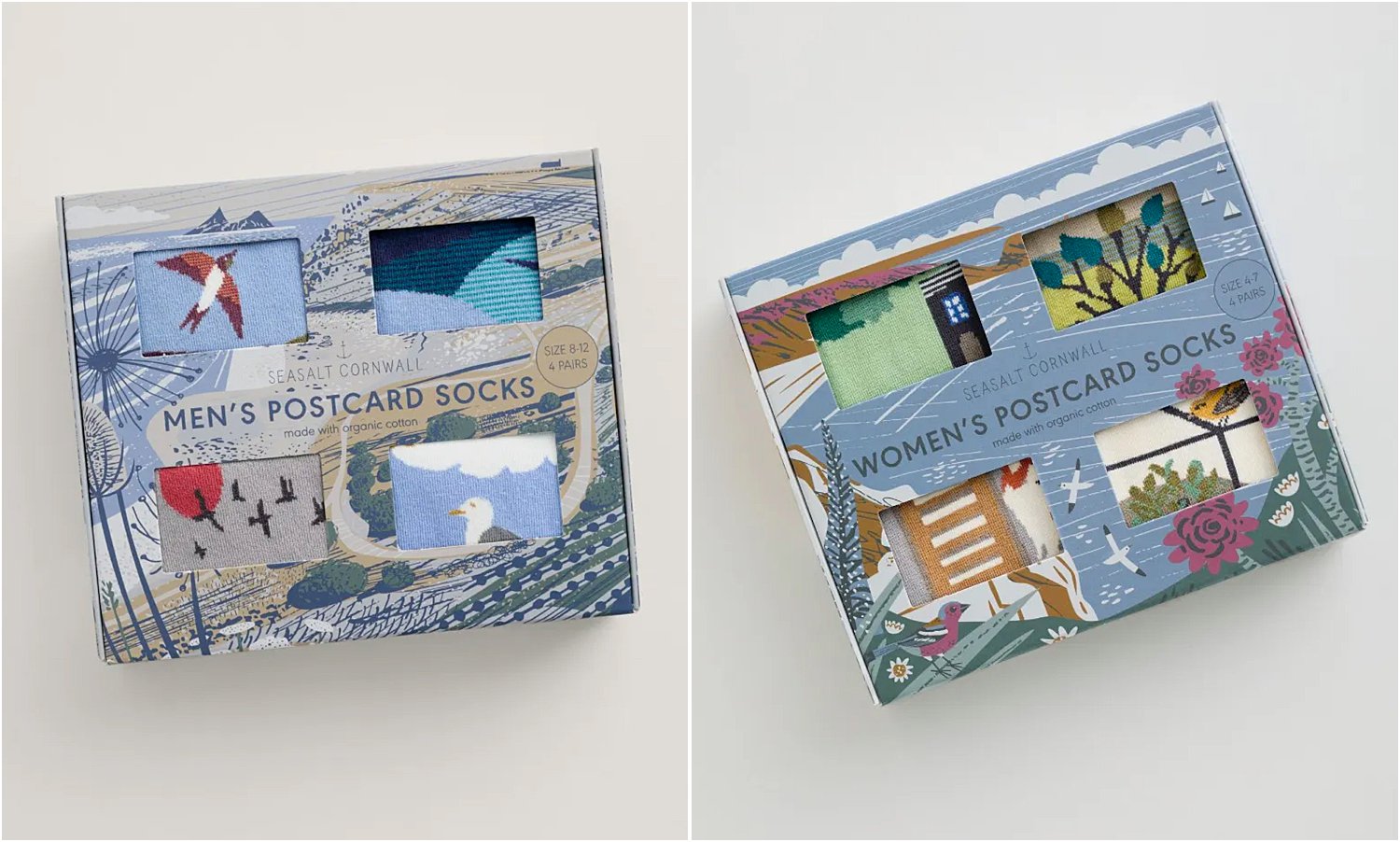 This could well be a one-stop Christmas shop this gifting season. I love all Seasalt Cornwall's colours, the warmth, the authenticity, the call of the sea. Homely, bold, floral, warm yet peaceful, colourful yet serene.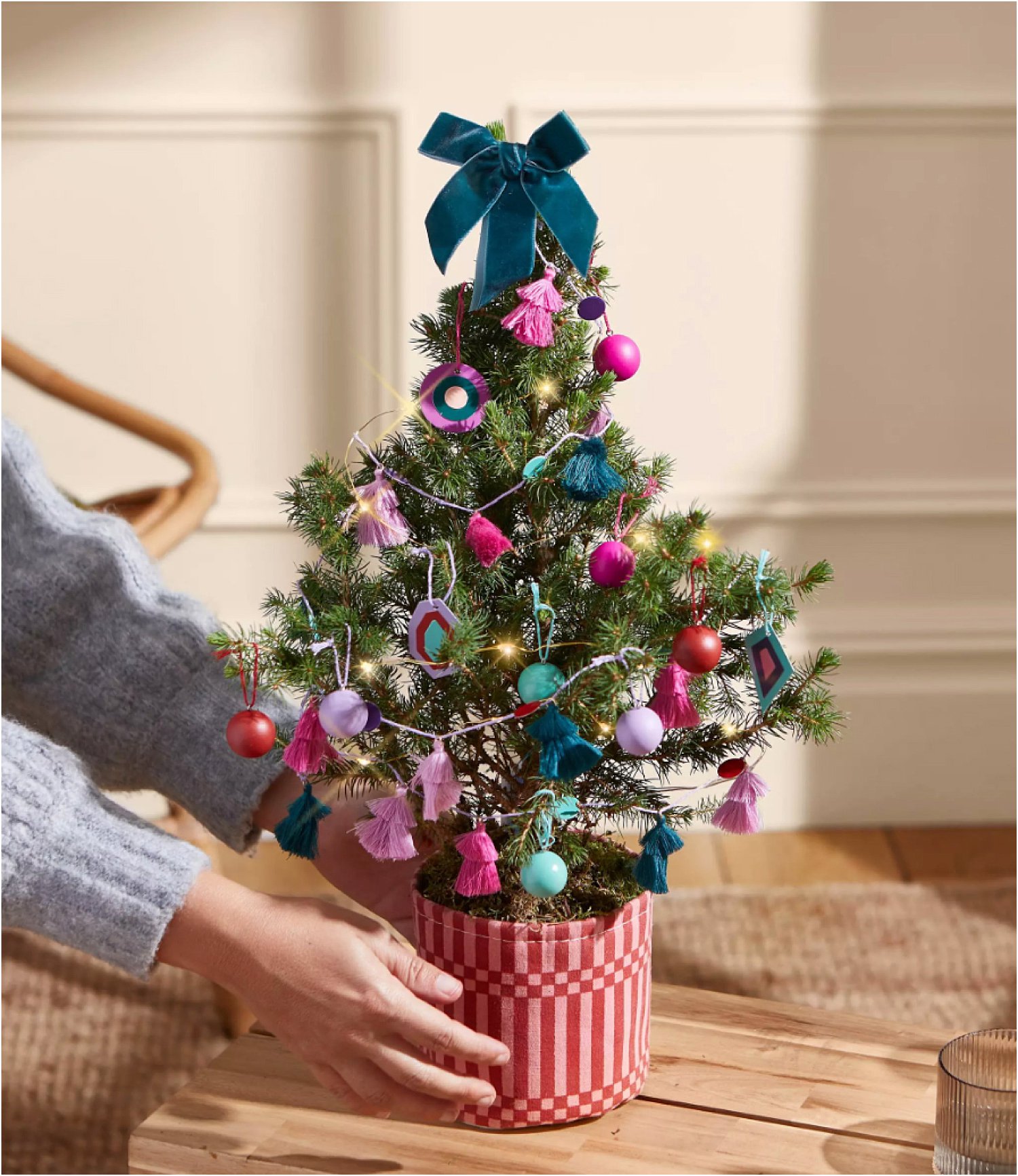 You can never go wrong with a beautiful gift bouquet for a loved one. This Christmas, you can also send a little mini Christmas tree. I love this Party Tree decorated with jewel colours. You can even add special extra treats like chocolates and candles to your flower or tree gift with Bloom and Wild. The best thing? It all comes through the letterbox: a live mini tree with roots complete with a pop-up pot, lights and decorations! How clever is that! No more waiting for the postman.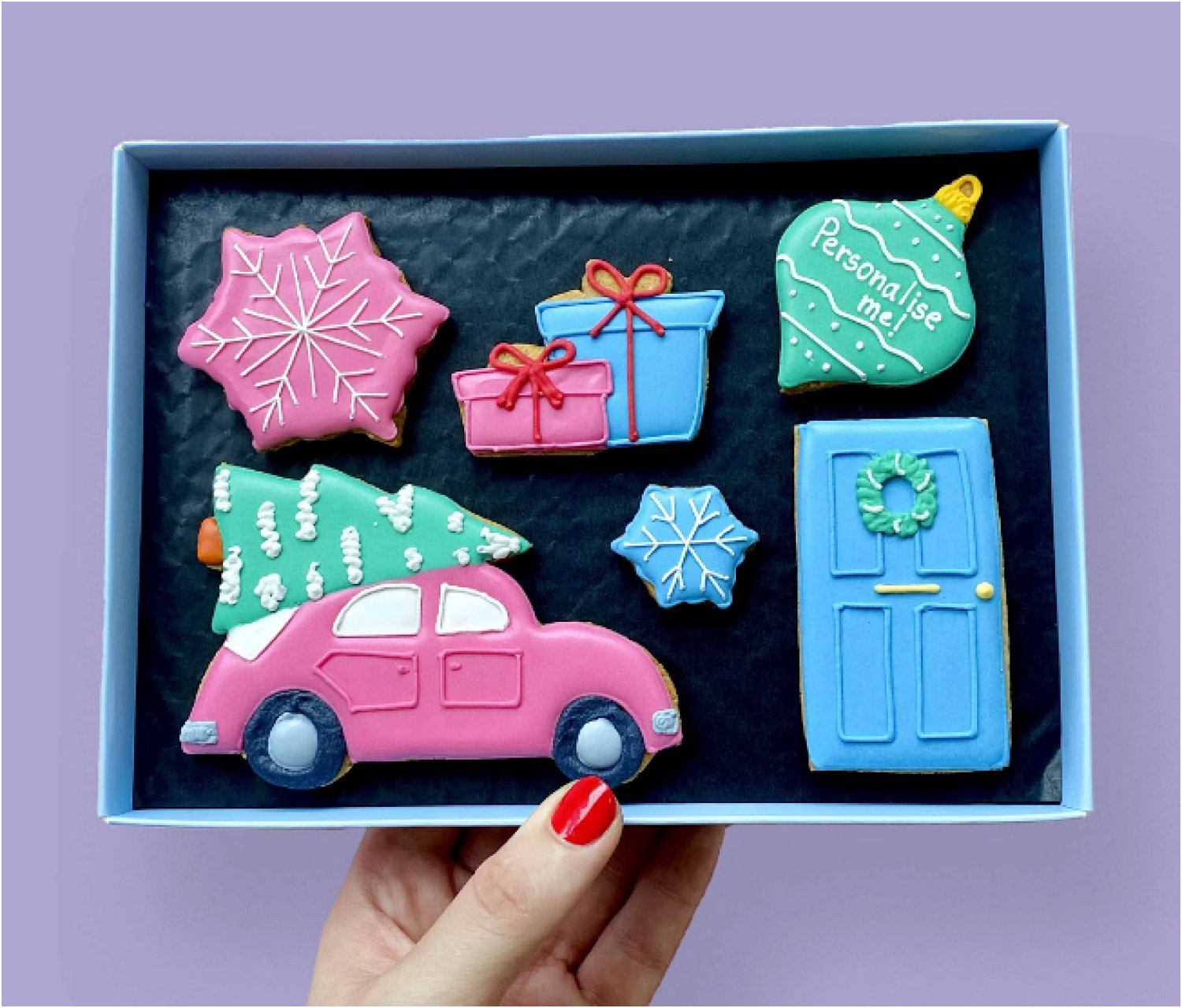 Who doesn't love a cookie? Even better if they are especially made for a special someone and personalised too! Vegan? No problem! Baked by Steph make the most creative yummy cookies in the prettiest gift boxes. They are beautifully decorated in colourful designs that can be completely personalised (think portraits or Home Alone) or you can pick from sets and have them personalised as well. Oh and by the way, their macarons? Heavenly!
EXPERIENCE GIFTS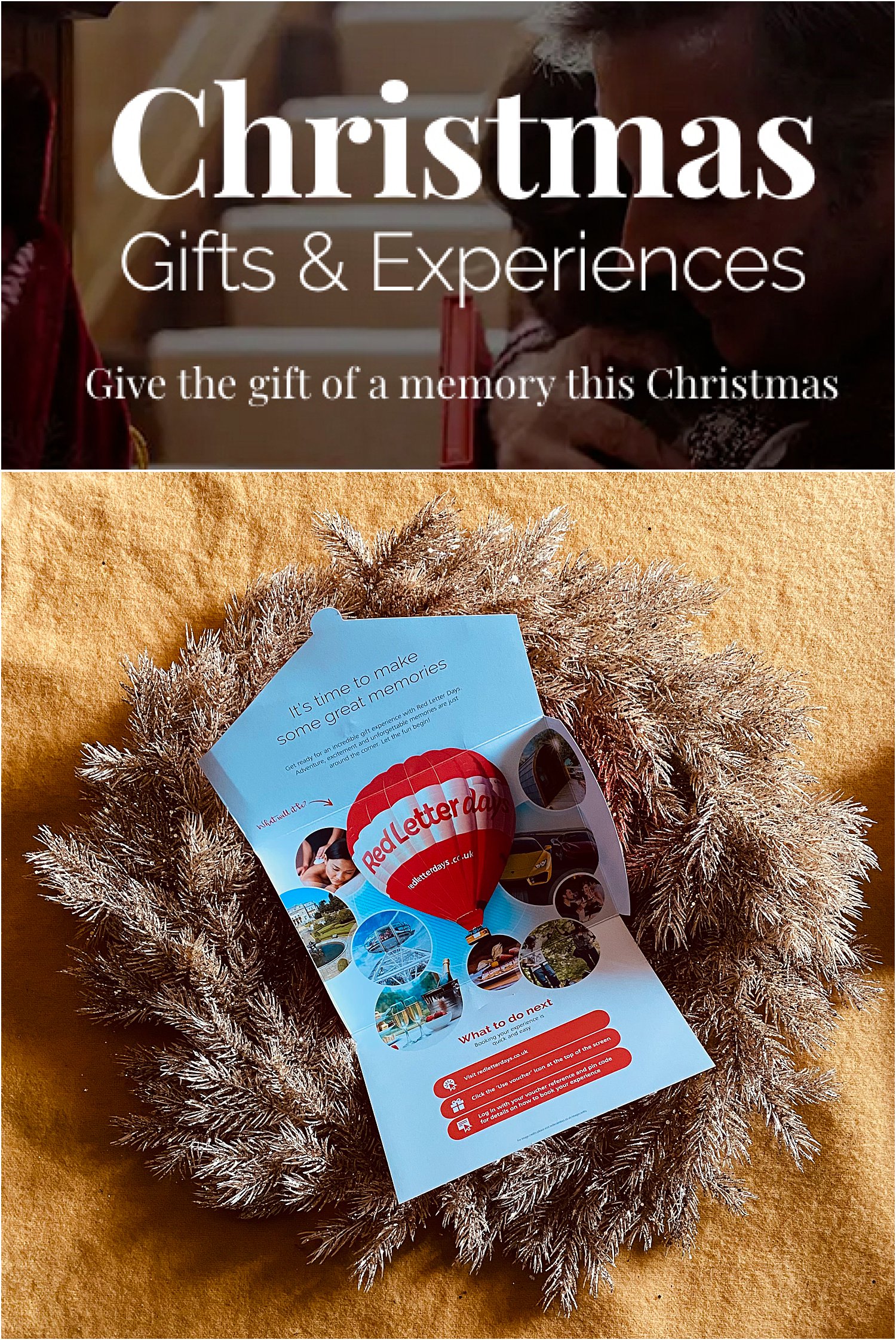 From afternoon tea, dining, adventure, short breaks, spas… just some of the premium and luxury experience gifts from Red Letter Days. And at very good value too, especially for special occasions like birthdays and anniversaries. I have bought presents from Red Letters Days and Buy a Gift for friends and family and they are always appreciated.
2. Buy A Gift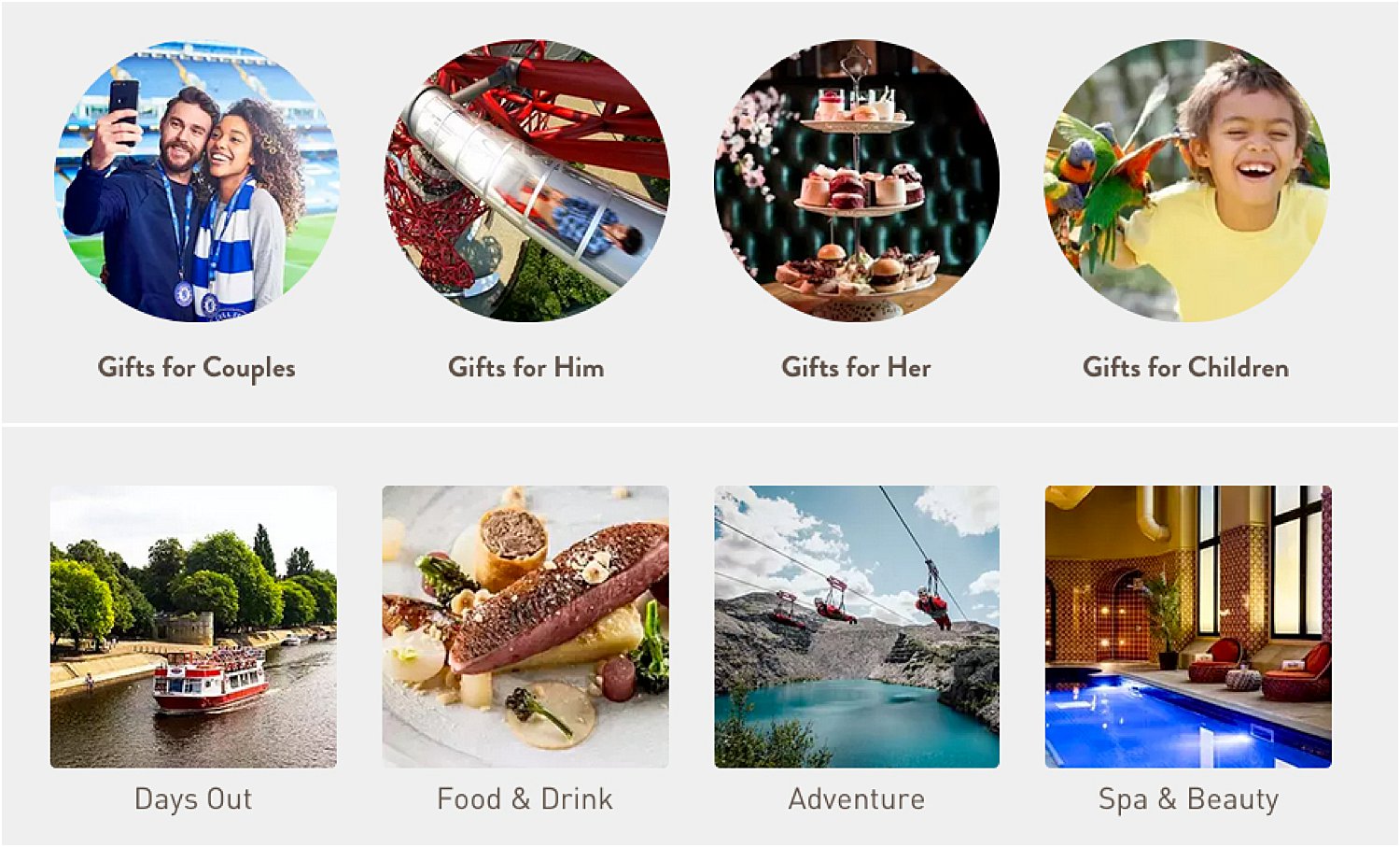 For a more fun array of choices especially for the younger ones and young at heart, Buy A Gift is a great stop for those afternoon teas, river cruises wine-tasting day trips and so much more. It's totally worth a browse!
ARTIST
1. Amanda West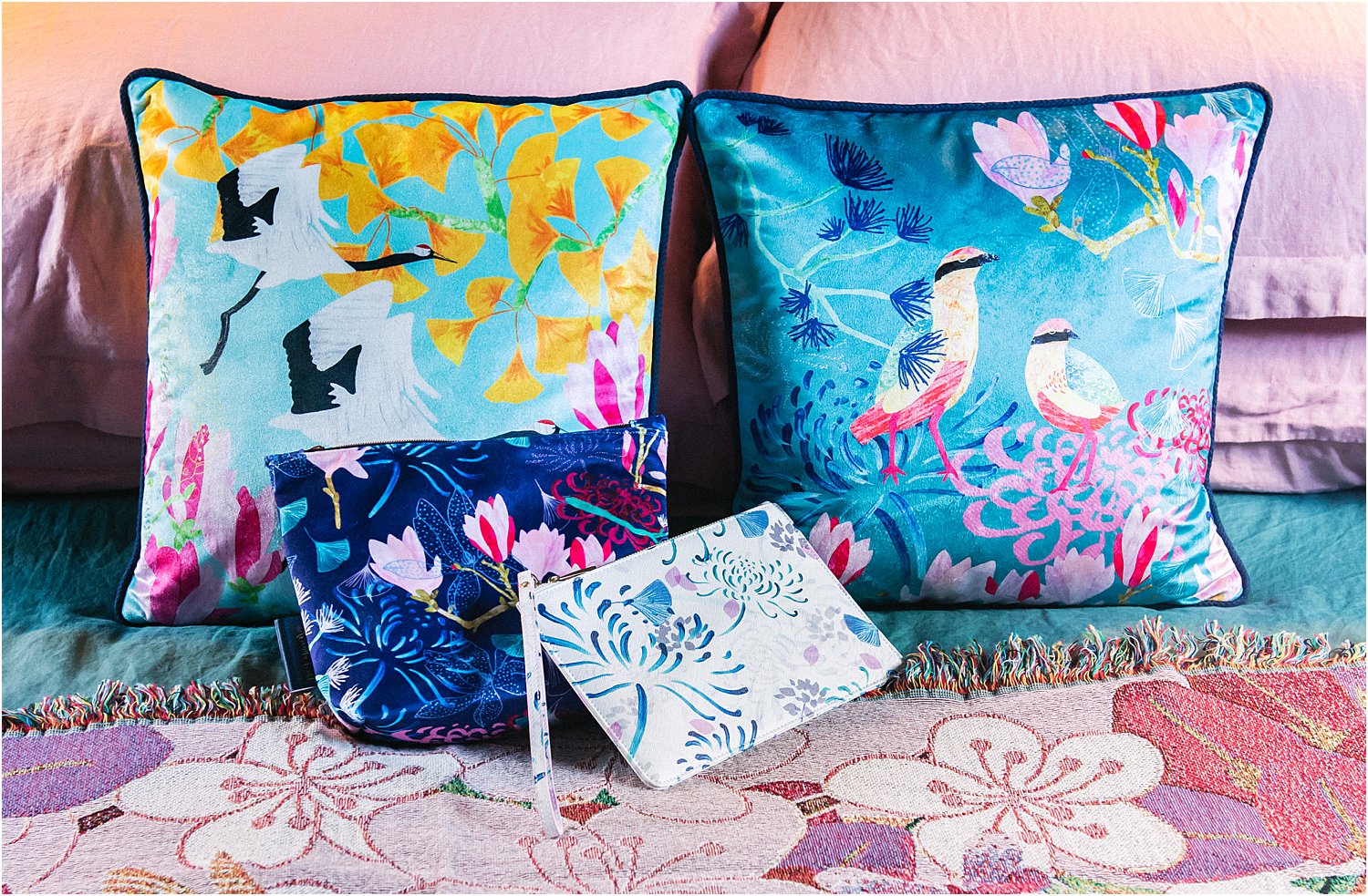 For truly special presents, handcrafted with sustainability in mind and especially if you like shimmer velvet, Amanda West is your girl. The most gorgeous make-up bags, pouches, clutch bags, shimmer velvet cushions, opulent rugs and woven throws for those who love and appreciate colour and joyful design, florals and birds, and a masterclass amalgamation of East and West.
As a colour lover and fan of patterns, these designs inspire me so much my heart skips a beat and I have a spring in my step. Go check Amanda West out and support a small artist business.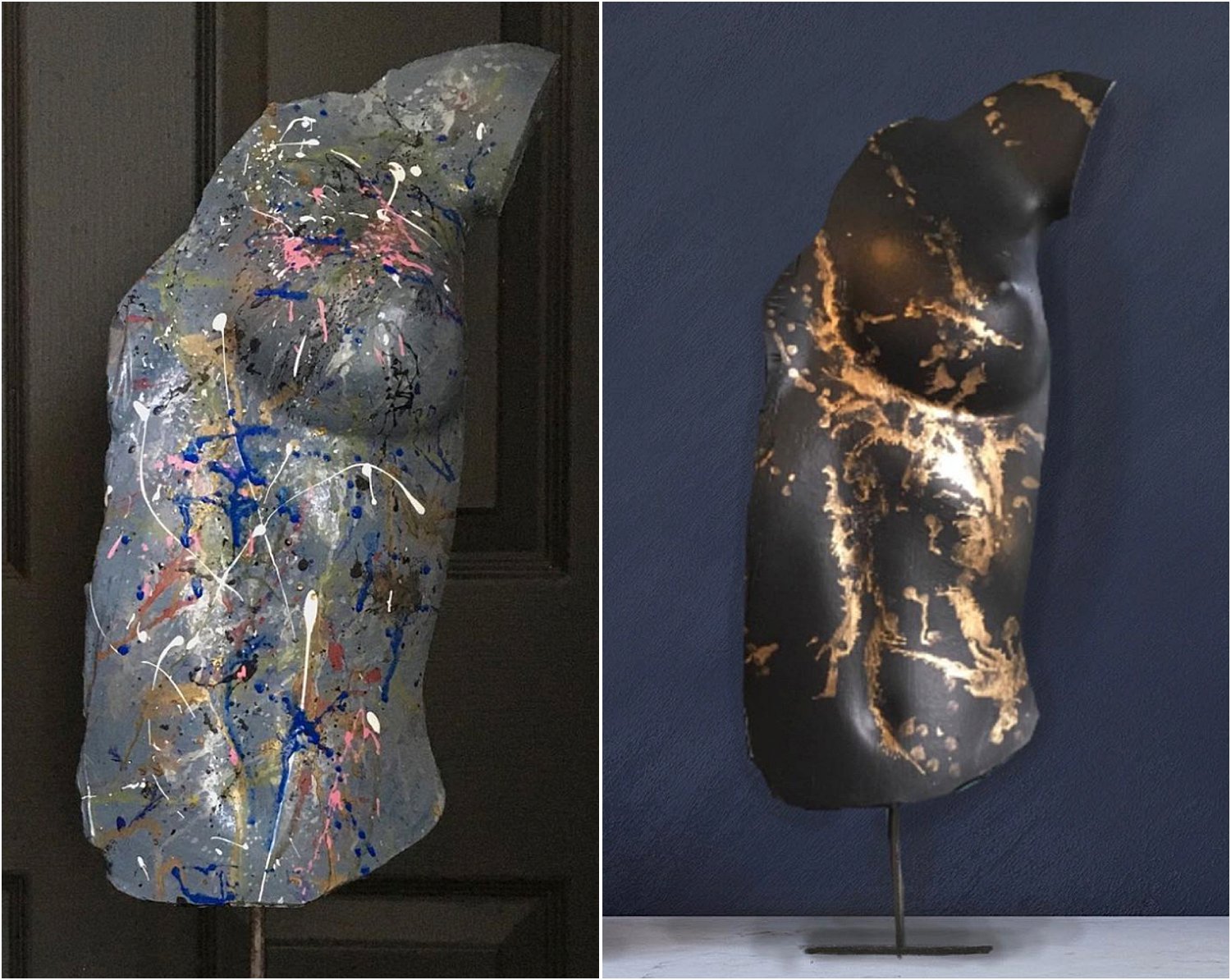 Kester makes the most beautiful and unique decorative sculptures that elevate any space. Not one sculpture is the same, each one is unique and truly inspiring. They
are affordable too. Check out Kester's Instagram page for her latest work of art.
3. Bonnie and Bold – Use LILY10 for 10% off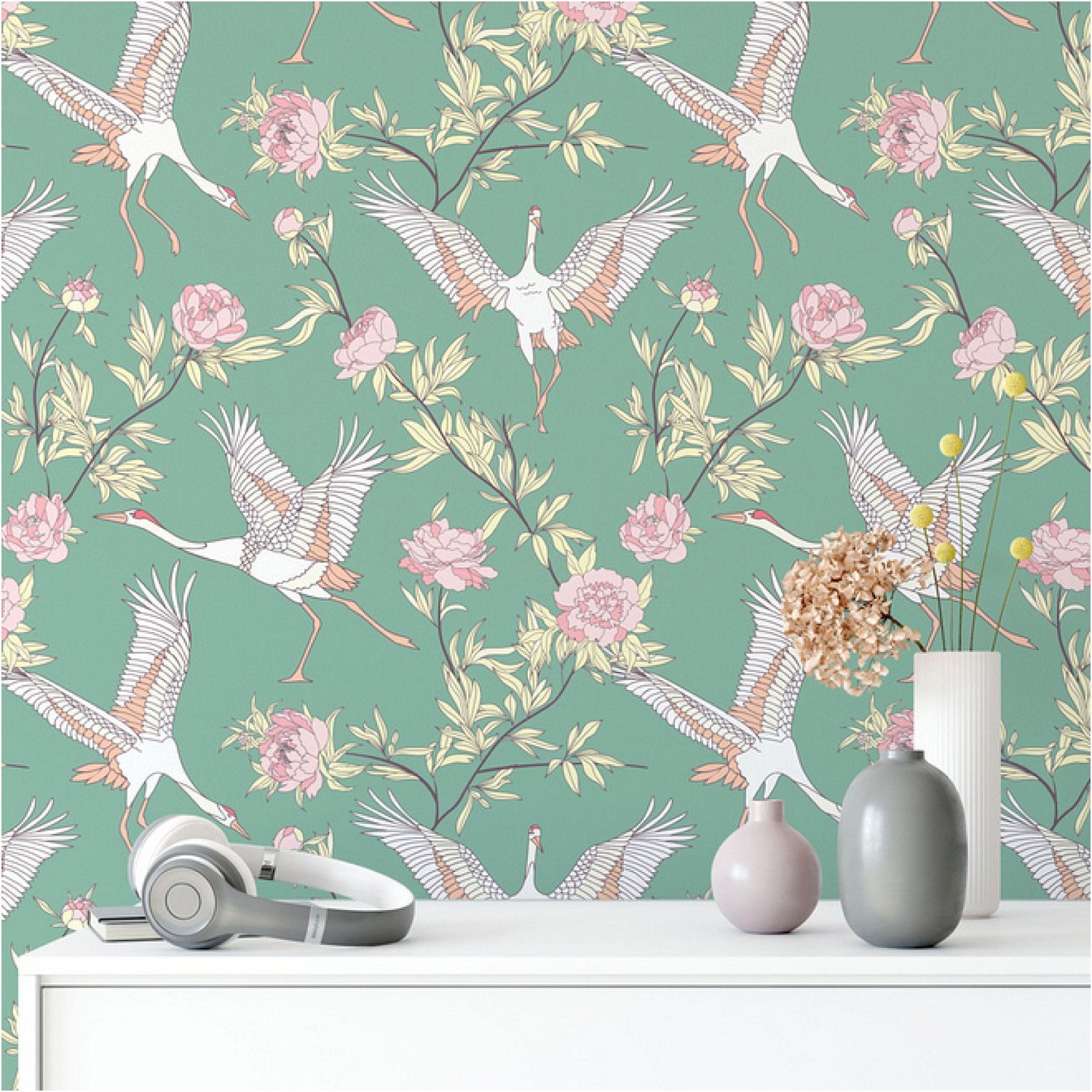 Becky designs the most versatile vinyls that can be used as stickers, flooring, laminates, both decorative and utilitarian. Bonnie and Bold's vinyl wallpapers are perfect presents for the avid upcycler or the serial decorator who wants to add pizzaz to a space. Perfect gifts for the home!
There are more small businesses featured on my past Gift Guides.
HOME GIFTS
1. Spode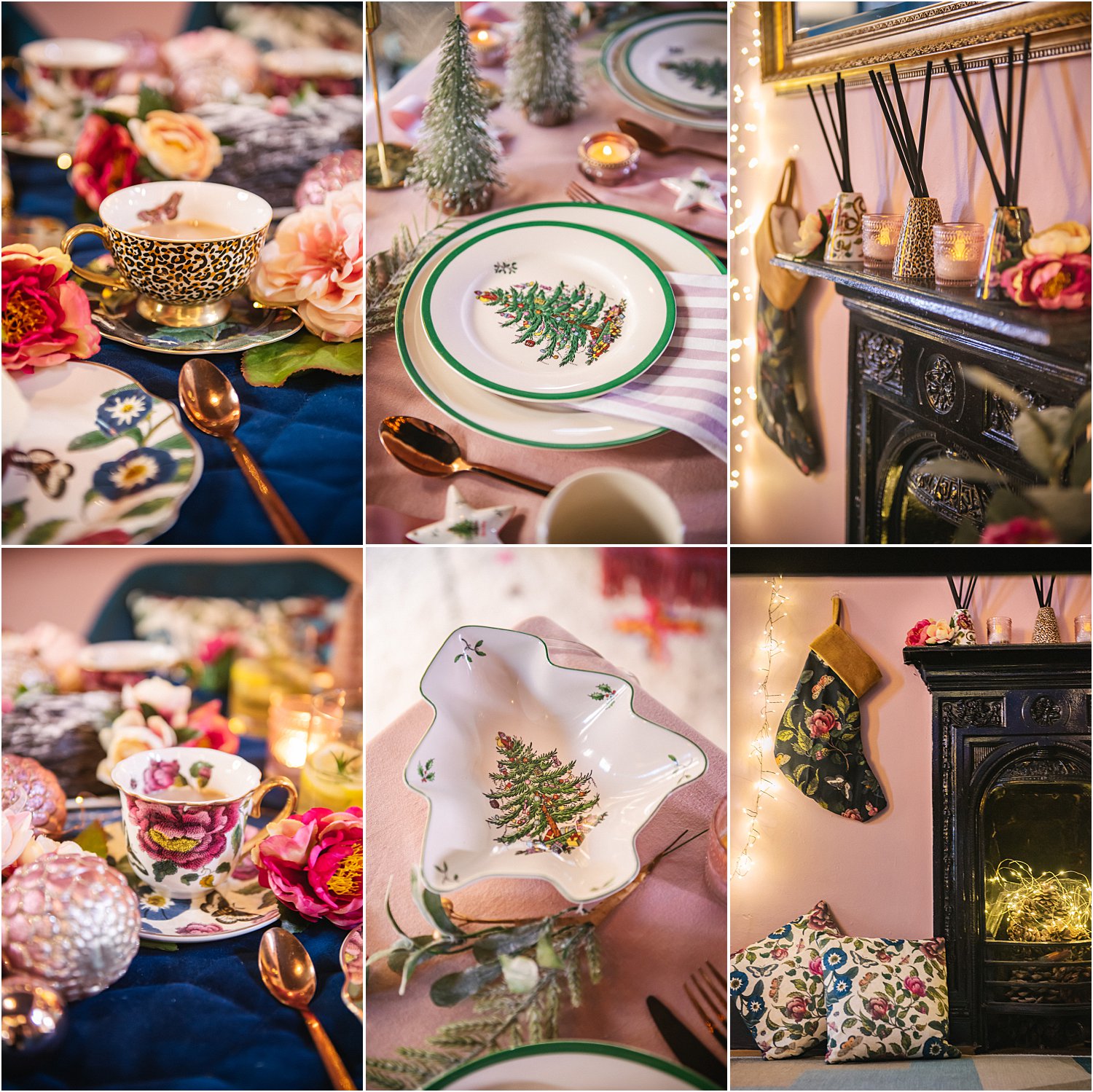 If you've been following my Instagram page, this Creatures of Curiosity pieces need no introduction. Each piece is a work of art in itself, so exquisitely designed and crafted. My daily cup of tea feels special drinking in these! If you've had your eye on these Spode pieces, now is the time to get them at 30% off too in their Black Friday sale!!
Every year I bring my Christmas Tree Spode collection out in December. I know many who add a piece to the collect year after year with this timeless classic. This year I decorated my cabin Christmas Tree Spode style too!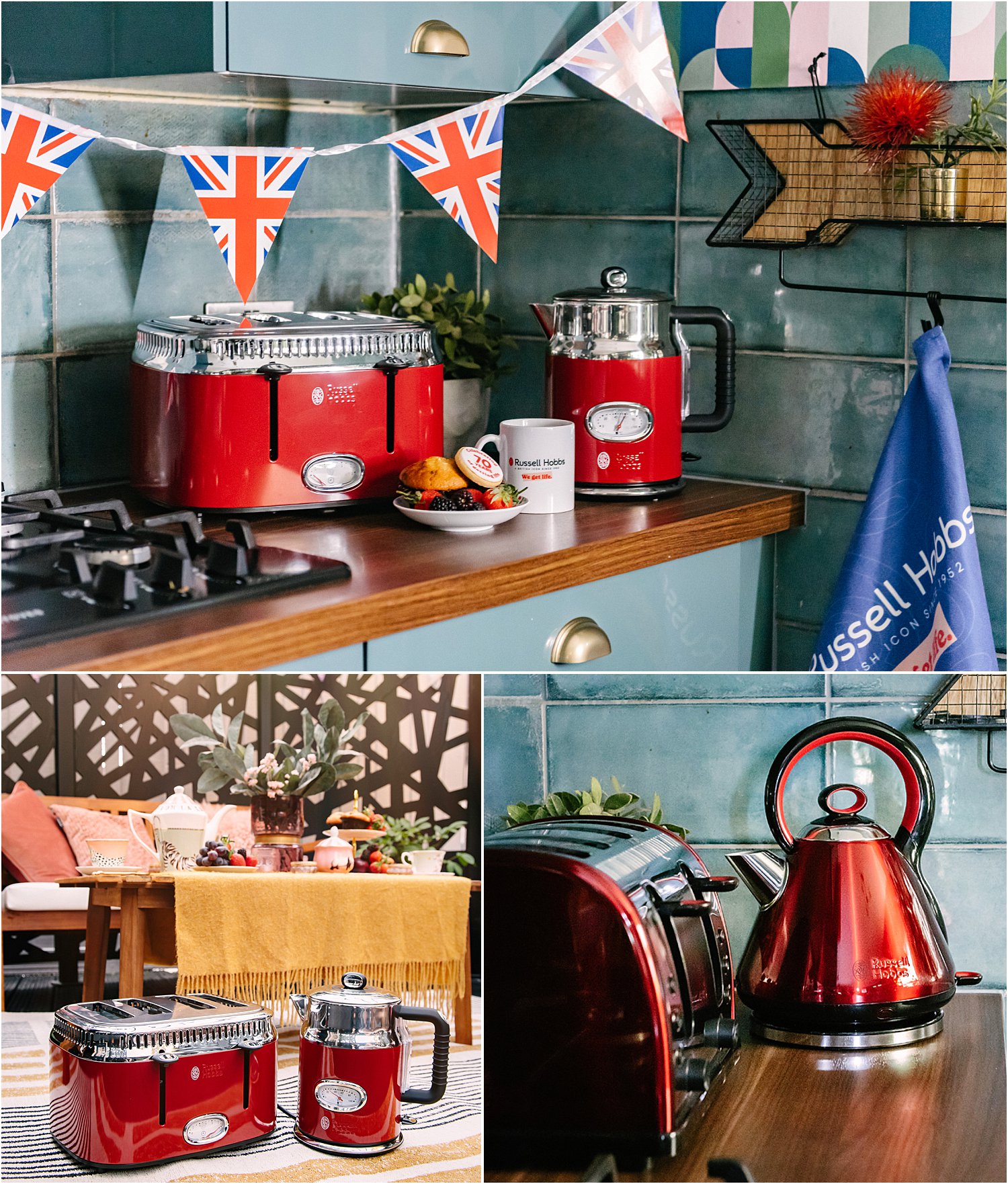 I do love practical presents and I even know people who prefer them. In case you are one of those, here's a good one – a toaster and kettle set. I love this Russell Hobbs Retro stainless steel set with built in thermometer and timer. They feel so authentic! I also have the stainless steel Legacy set in my flat which is rather special as the kettle has a quiet boil feature. I am definitely a stainless steel toaster and kettle convert.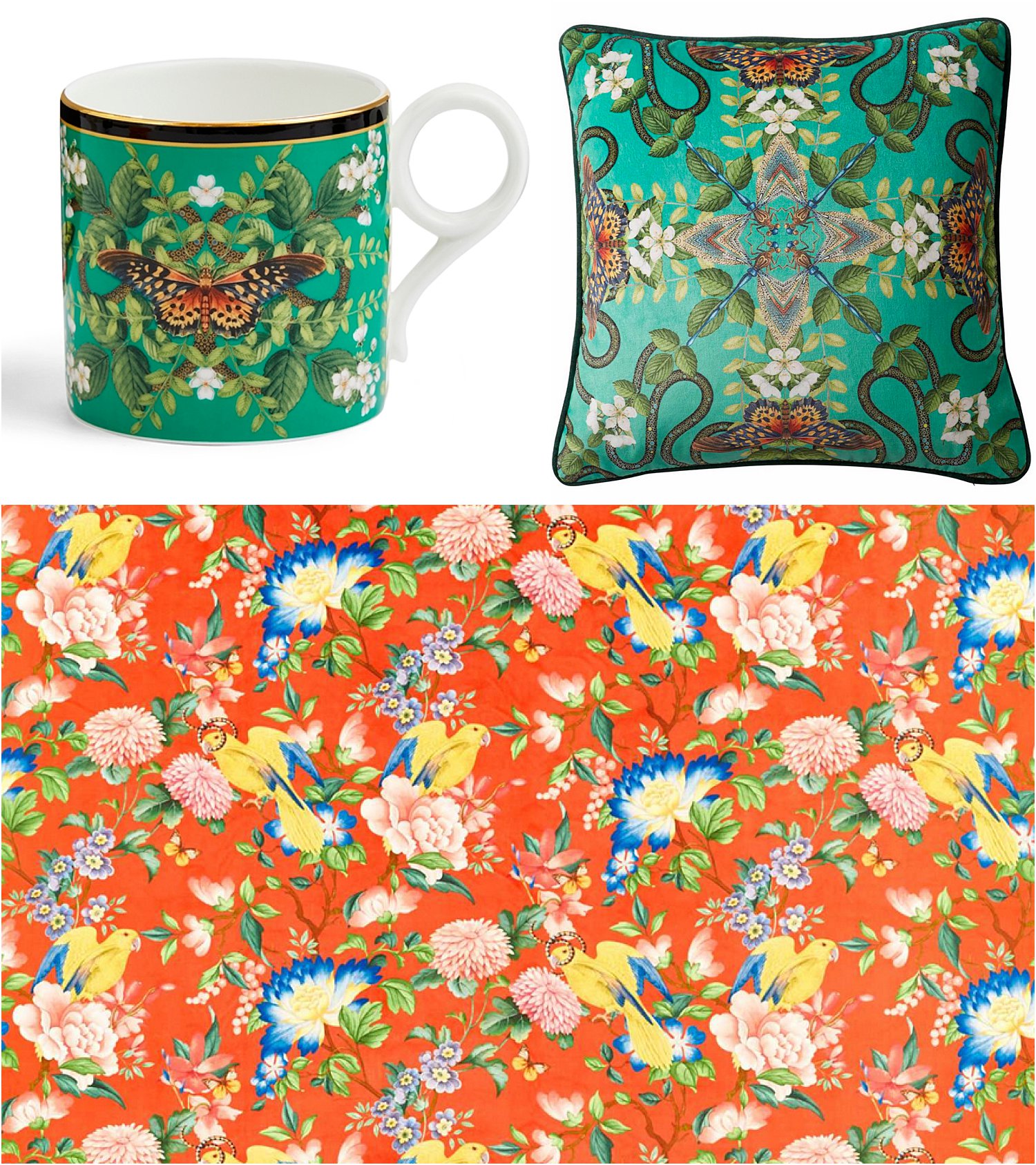 Of all the cushions I have, this Wedgwood by Clarke and Clarke is the finest, softest, peachiest velvet cushion. In the world of velvets, this is probably the equivalent of the most perfect baby skin – so beautifully smooth and delicate, made of the finest strongest velvet.
If you're into sewing or having bespoke things made, Clarke and Clarke have a vast array of the most gorgeous fabrics and designs. I have recently used their Tahiti Rouge velvet and Congo Forest Velvet for upholstery, cushions, and roman blinds. These fabrics are a delight to work with and produces the most stunning home accessories.
4. Wellmark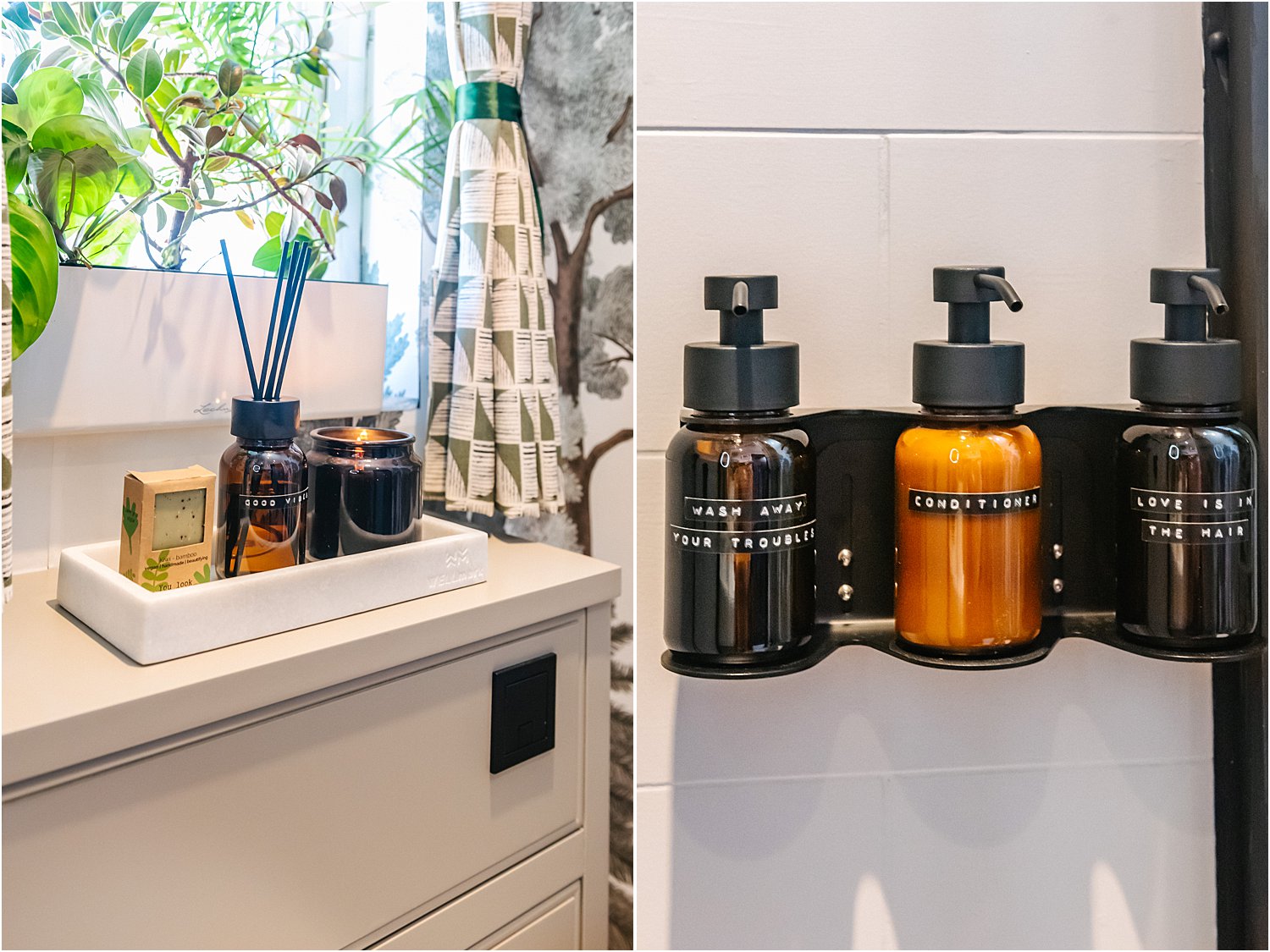 Another very practical idea is to upgrade your bathroom accessories with these amber bottles with brass or matt black hardware. These Wellmark products come with fun retro Dymo labels for a vintage touch. With refill products, they are also super sustainable.
5. Corelle
When I was little, I remember my mother taking me to a sales demo where ladies were throwing these plates on the floor. And they wouldn't break! These Corelle plates are what we use daily. They are light, very smooth and finely textured, and super strong! Say goodbye to ceramic chips and easy breakages. I love this set and it's super affordable! My mantra, Corelle for everyday!
So there you have it, my Top Christmas Gift Ideas 2022, a succinct edit of Christmas gifting. I hope these have given you some good gifting ideas and that you take advantage of the current Black Friday deals too!
Thanks so much for reading and do share to spread the word around.
I have personal experience which each brand I have featured above (some pr, some paid, some bought) so I can truly say with hand on heart that I would highly recommend each one of them!
Don't forget to download my free resources that will help you design your own interiors and grow your Instagram account! Let's chat on Instagram Layered.Home and together get inspired!