If you're turned off by the term 'mix and match', don't be! I'll show you 3 cool ways to mix and match your interiors. And there's an exclusive code at the end which is not available elsewhere so do read through.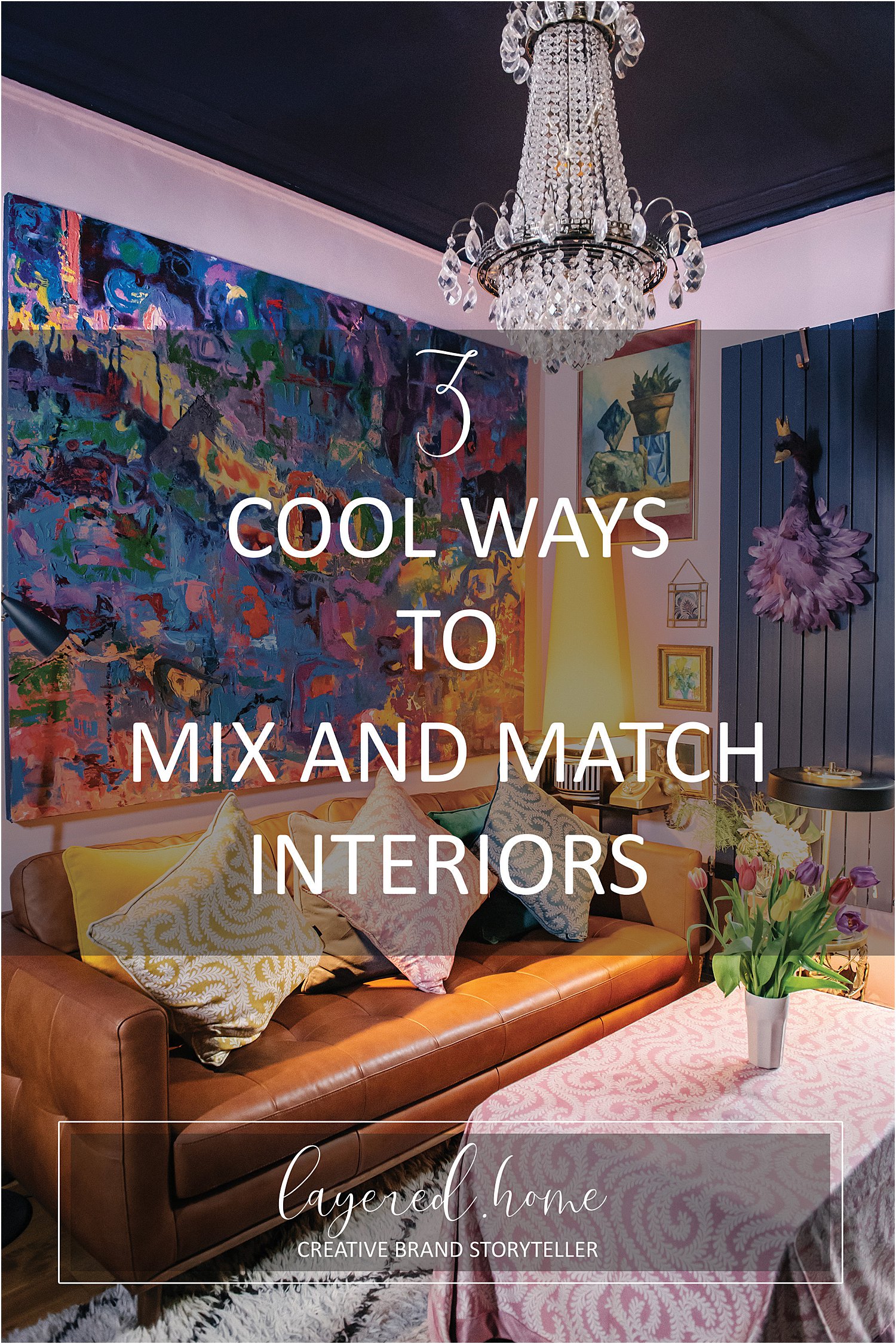 First, let's define the phrase 'mix and match'. A quick search on google gives me this spot-on definition: select and combine different but complementary items, such as clothing or pieces of equipment, to form a coordinated set
This brings me to Coordinates or Coords.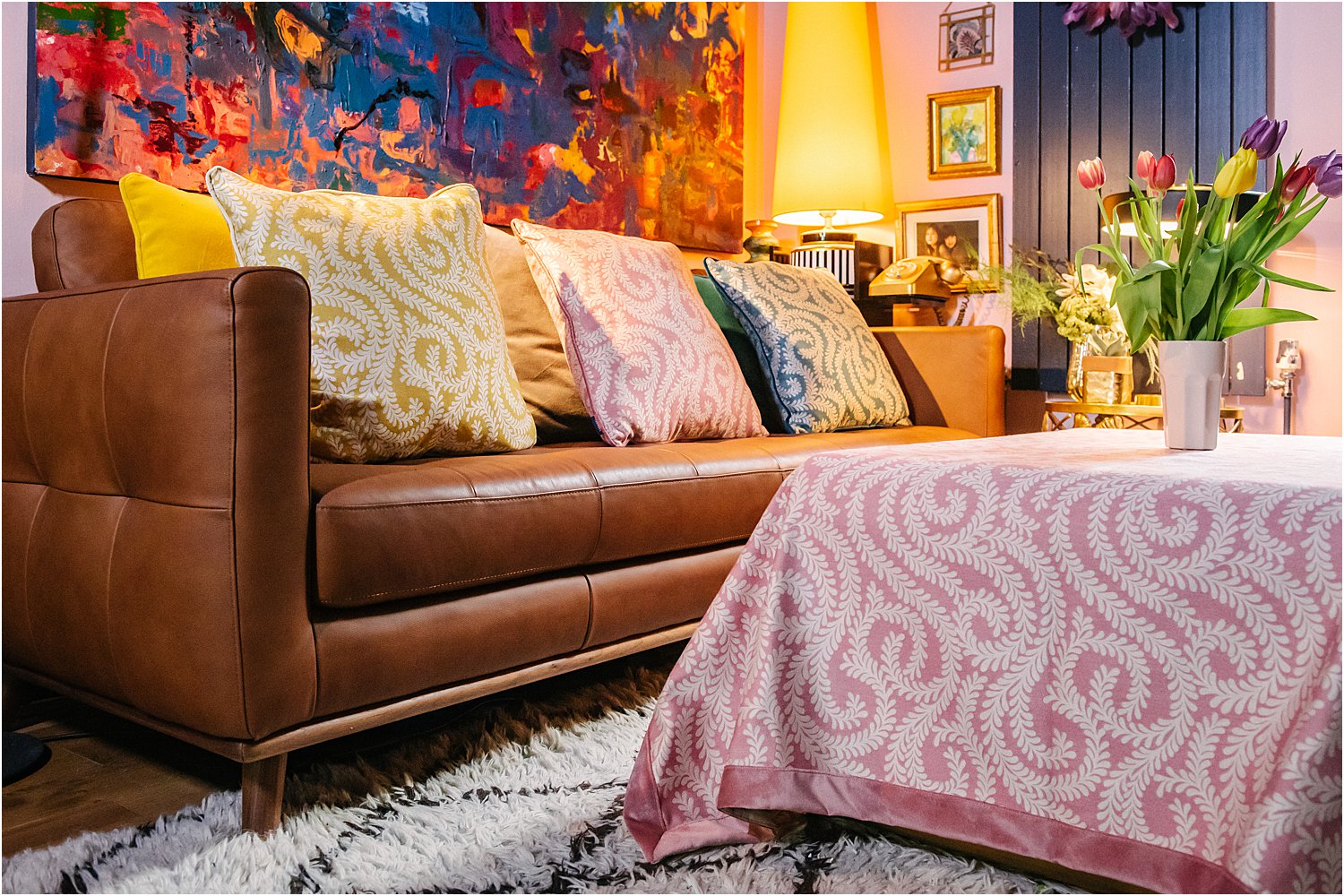 My vivid memories of coordinates are back when I was young in the 80s. My Mum had a seamstress and every month she'd have a nice coordinating dress or skirt and blouse set made for her. Sometimes they matched but often they coordinated. For example, white polka dot or floral blouse with black polka dot or floral skirt. Thin pink and thick white striped dress with thick pink and thin white striped bolero.
My Mum had dresses made for me as well and I always opted for the matching one-fabric-design for top and bottom or for a jumpsuit. (This changed when I was in my early teens and I went through a contrasting neon phase!)
The coordinating fashion trend never left the scene. In fact, it has become more and more chic in the last two decades with celebrities and fashionistas showcasing their latest coords set.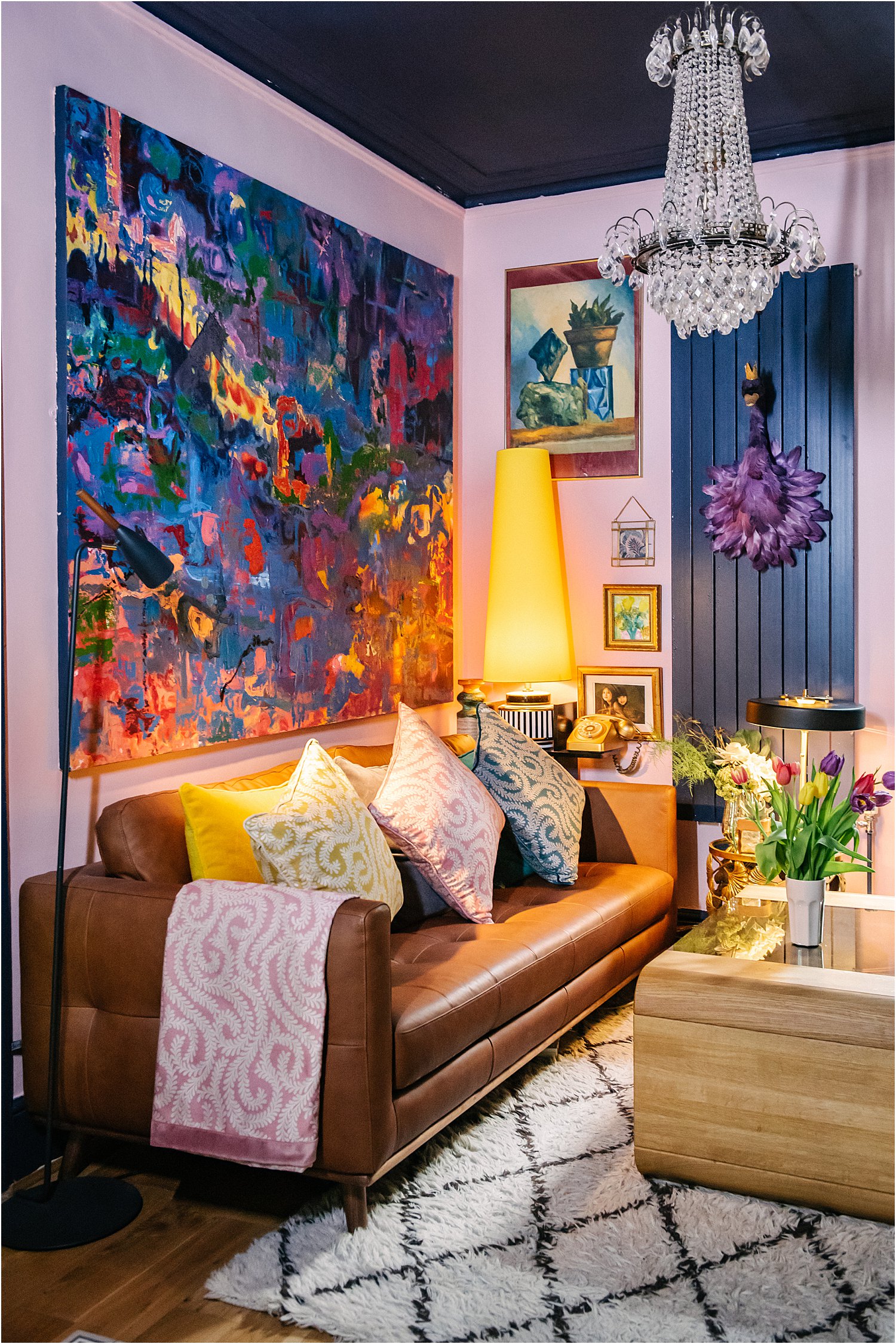 In interiors however, this trend has seen a decline somewhat and was replaced by the "non matchy-matchy", "pattern-on-pattern" and "pattern-clash" trends, all of which I also love.
I remember one famous designer turning up their nose at the sight of check curtains with matching cushion covers. I agreed with them but that's more because I'm not a big check girl; I'm a floral fan. And I would love floral curtains with matching cushions any day.
Coords in interiors don't have to be twee. They can be cool too.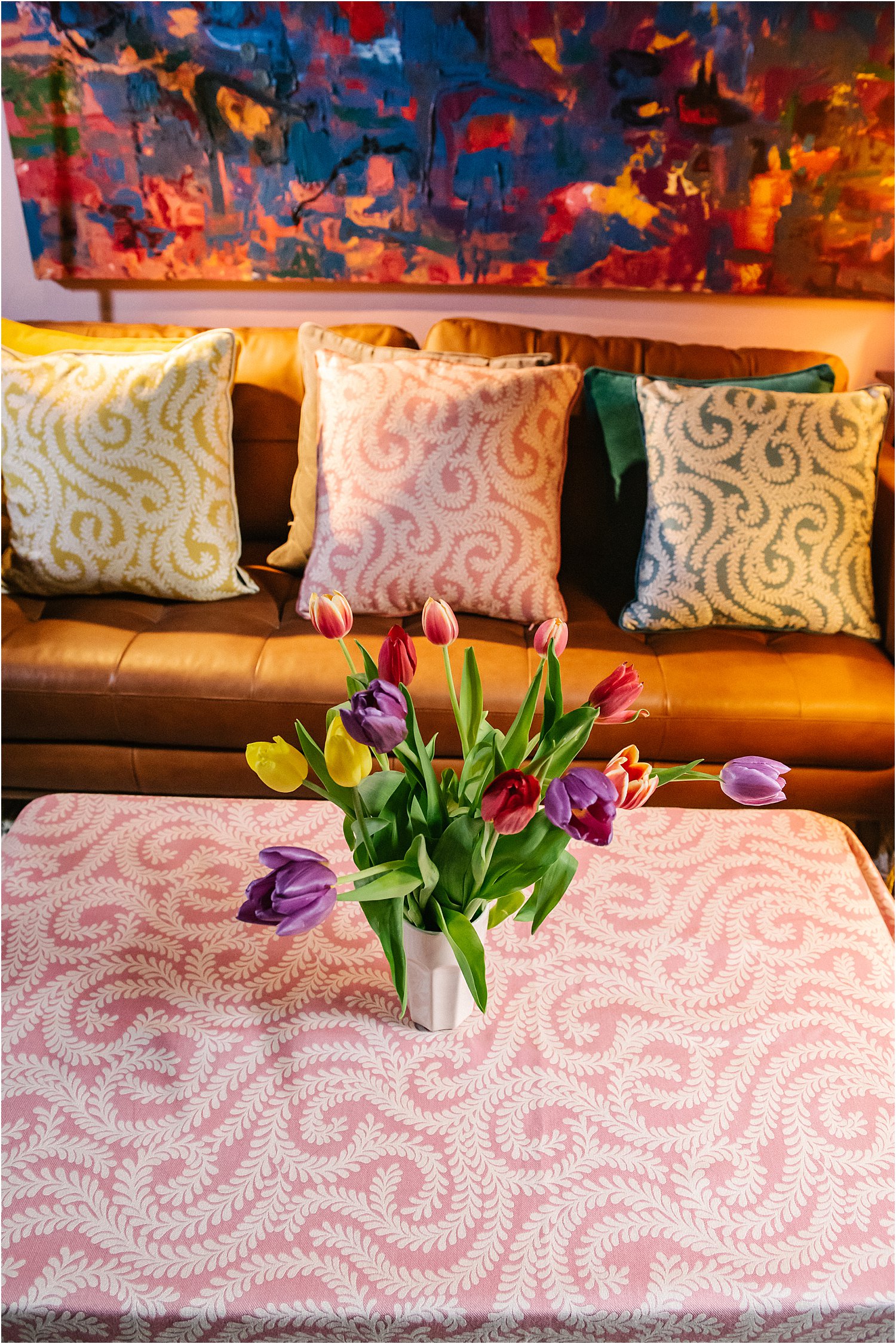 Here are 3 Cool ways to mix and match interiors
1. Use one pattern in different colourways
Here in my living room, I chose this McAlister Textiles' Little Leaf fabric and had them made in different colours for the cushion covers: teal, yellow and pink. I then chose the blush pink Little Leaf fabric to be made into a matching throw. This throw fabric is so versatile as I can use it as a velvet-trimmed throw or as a table cloth for my big coffee table whenever I fancy more pink instead of wood.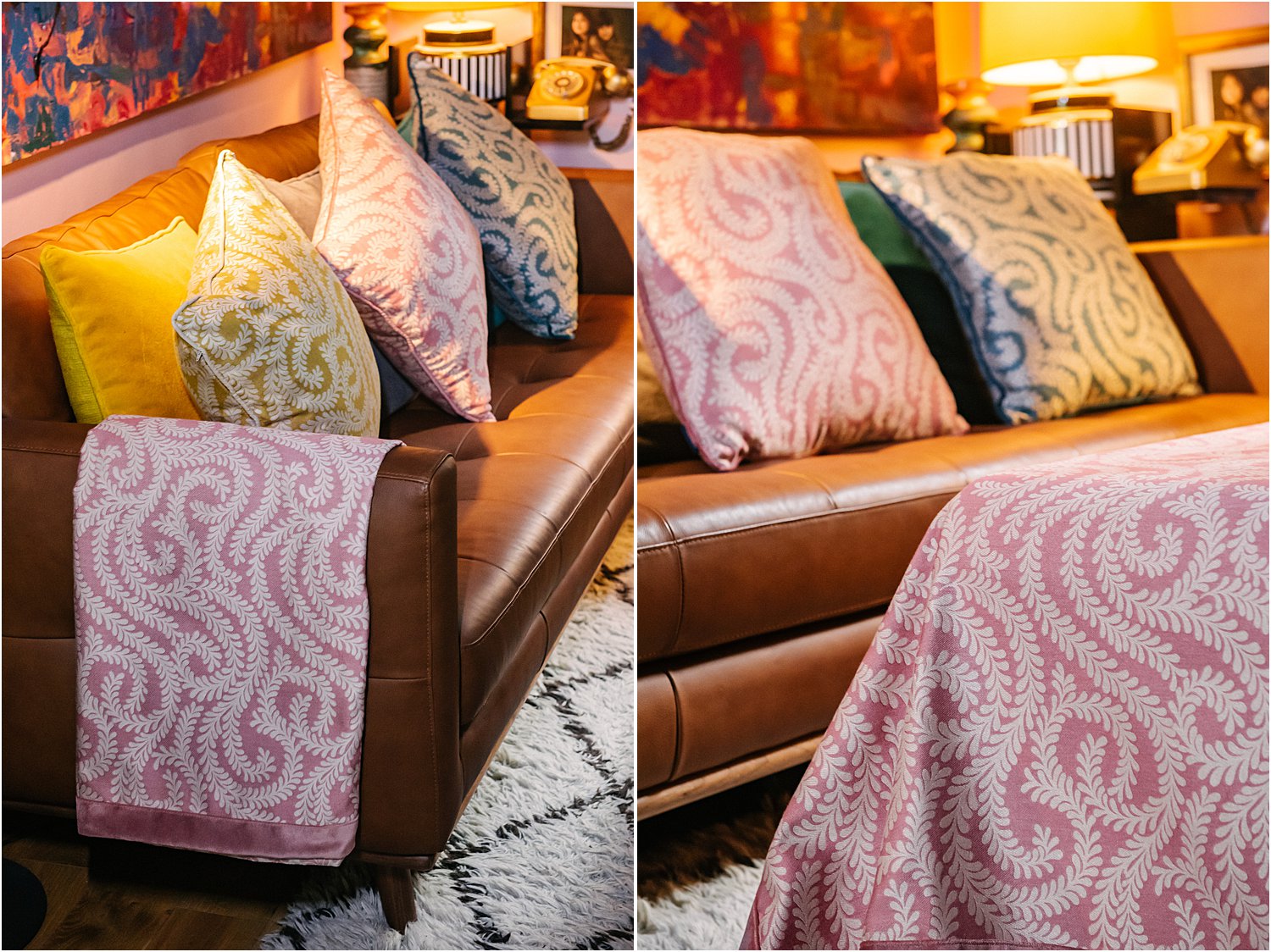 Bespoke home furnishings is McAlister Textiles' motto. They make any textile soft furnishings to your specs. Curtains, blinds, cushions, draught excluders, doorstops… Name it they can make it. This is perfect if you want to mix and match colours and coordinate fabrics for various pieces.
I'm super impressed with the quality of my Little Leaf fabric and throw set. It's totally stunning and you have to feel it with your hands to truly and fully appreciate its quality.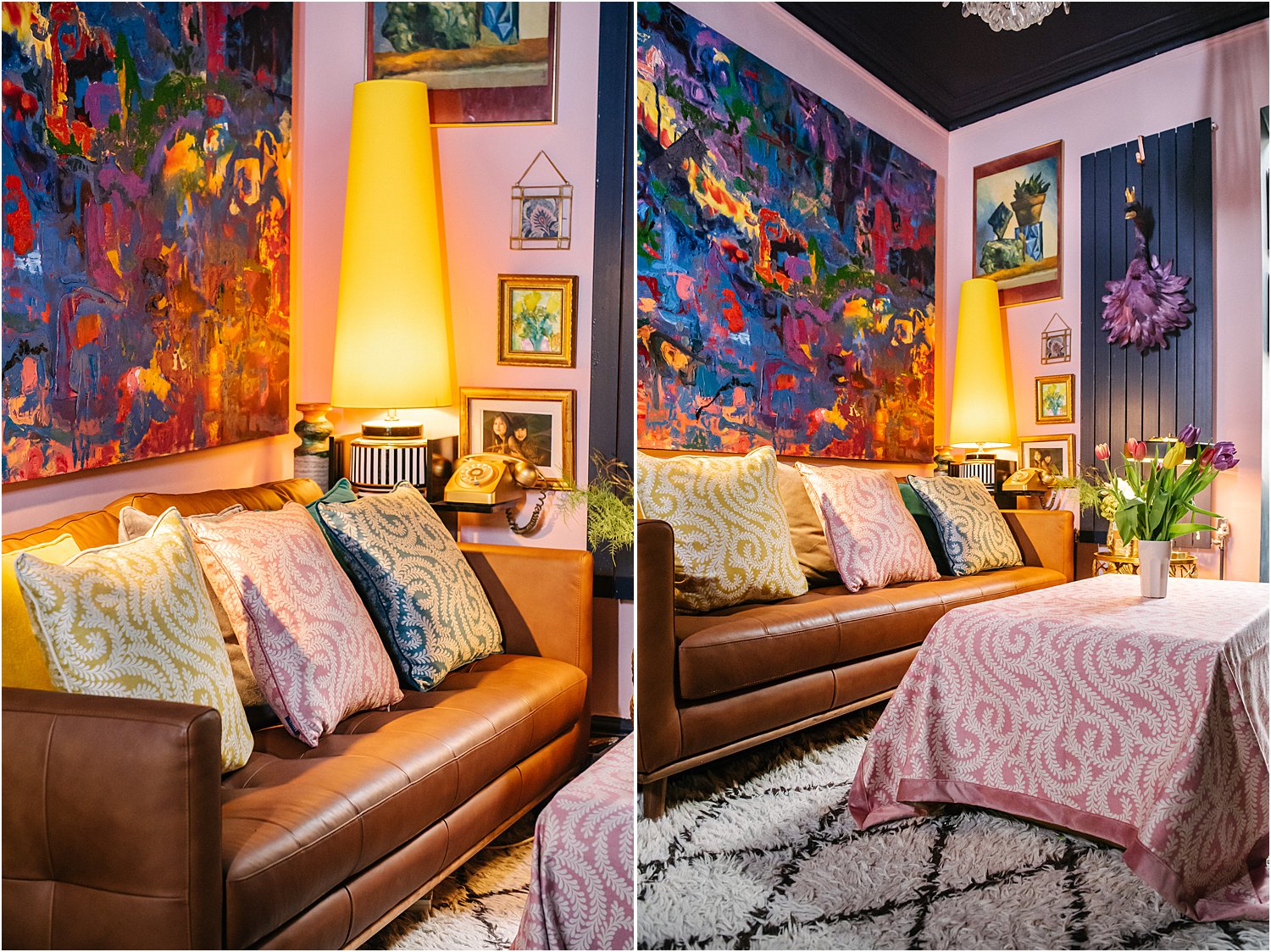 I used to have 3 star cushions on here with exactly the same white stars but 3 different background colours. Having a variety of colours of the same pattern makes your space more exciting and takes out the blandness from mixing and matching.
Using one pattern in different colourways is the first cool way to mix and match interiors.
2. Mix linen and velvet
Choose a pattern you love whether that be floral, geometric or check. Pick out your favourite colours from the pattern and choose a different material for those colours.
Here below is a McAlister Textiles Wildflower Pastel and Purple Linen fabric that I love. I picked out 2 types of velvet to coordinate with this floral design: Matt Blush Pink velvet and Duck Egg crushed velvet fabrics.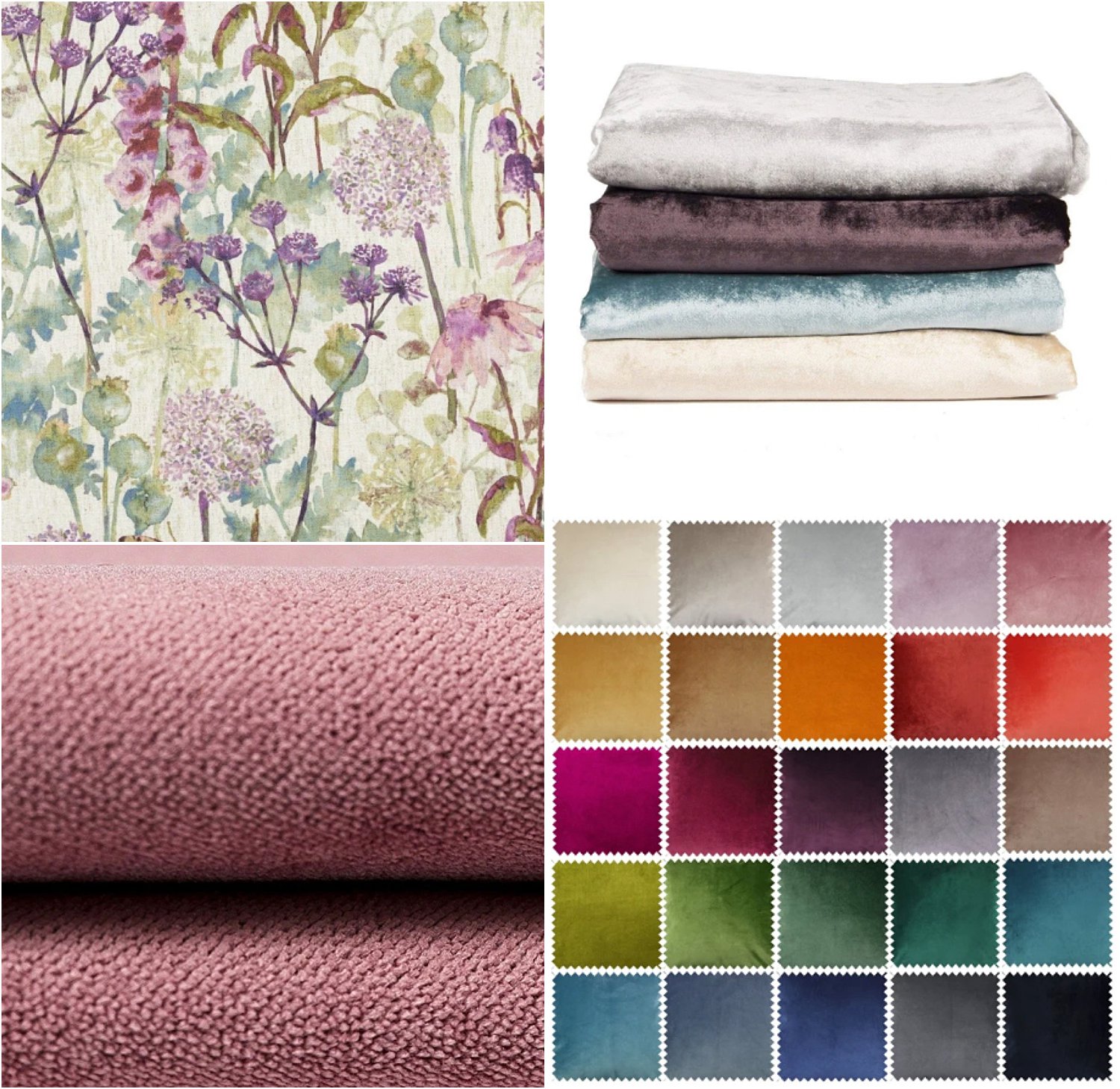 Having a variety of textures elevates your spaces and injects more interest and dynamic into your styling. This makes the space welcoming and more inviting too.
Although these fabrics are available by the metre, McAlister Textiles offer made-to-measure pieces at ready-made prices! Anything they make is made to order in the UK so you are assured there is no mass production involved or bulk buy from abroad.
This means you can enjoy the freedom to choose your designs and colours in your home without the hefty price tag.
Mixing velvet and linen and other textures is the second cool way to mix and match interiors.
3. Go all coords in just one colour.
I'm not as bold in fashion as I am in interiors. I tend to go for coords not clashing. If you are only testing the waters with colour, then go coords in just one colour and play it safe with plain, especially if it's your first colour rodeo.
But the trick to this not looking too matchy-matchy is to reign the number of items in to a maximum of 3. So for example, 2 cushions and a throw like this Matt Blush Pink bedding set with a large size throw for this amazing price!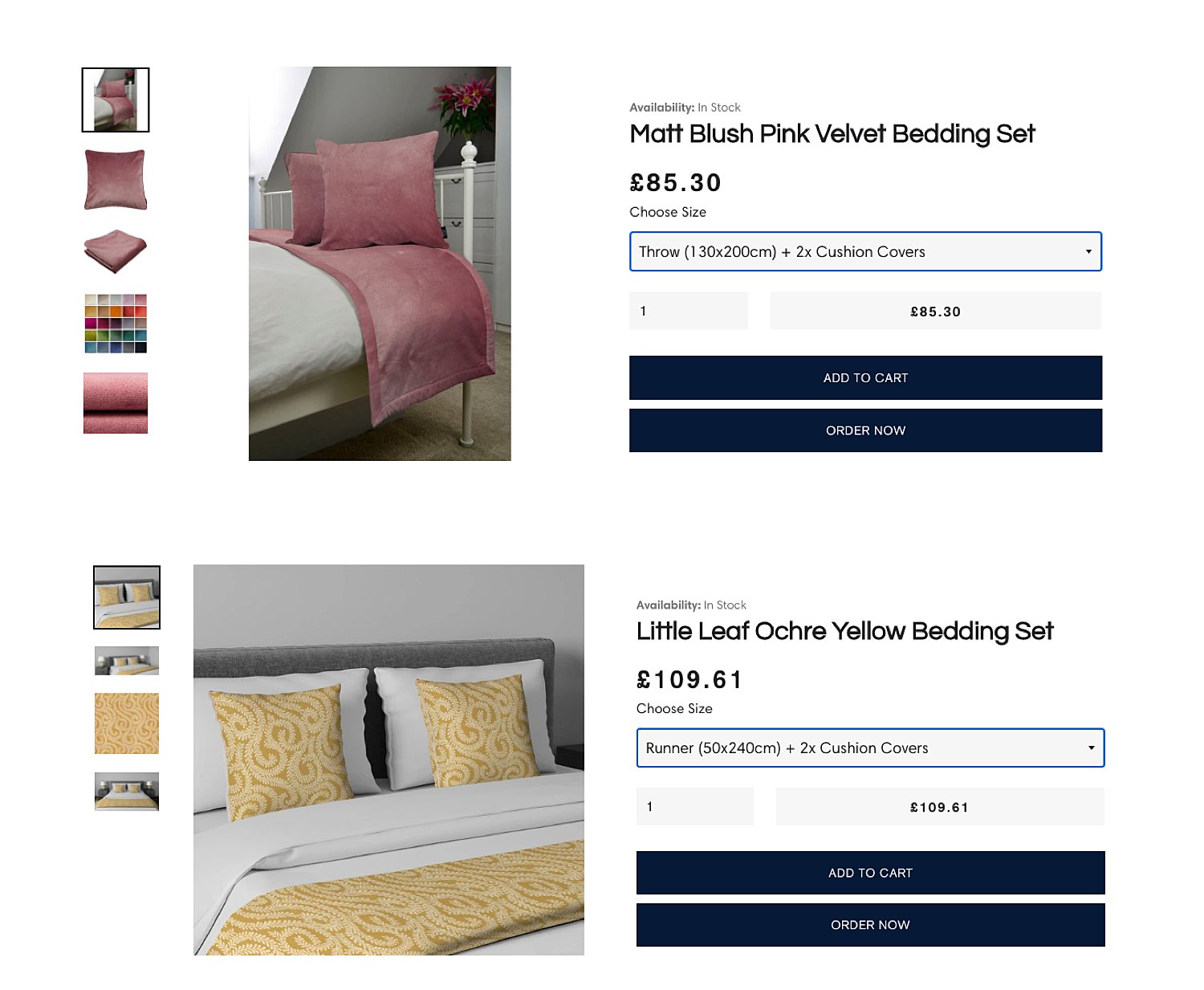 If you're happy with ready-made sets, McAlister Textiles offer these throw and 2 cushion cover sets for an incredible value with printed fabric for a little bit more. In fact, you can choose any fabric from their in-house designed range of hundreds of unique fabrics and get them made into bespoke or ready-made sets.
You're treading in dangerous matchy-matchy waters if you then add a matching curtain and bedlinen to boot. Why? There's no contrast. And contrast is really key in sustaining the dynamic in a space.
So instead of adding the same colour curtains and bedding, add them in a different colour. They don't have to be patterned or geometric. A simple contrasting colour will do.
As you get braver, you can dip your toes deeper into colours and more coords.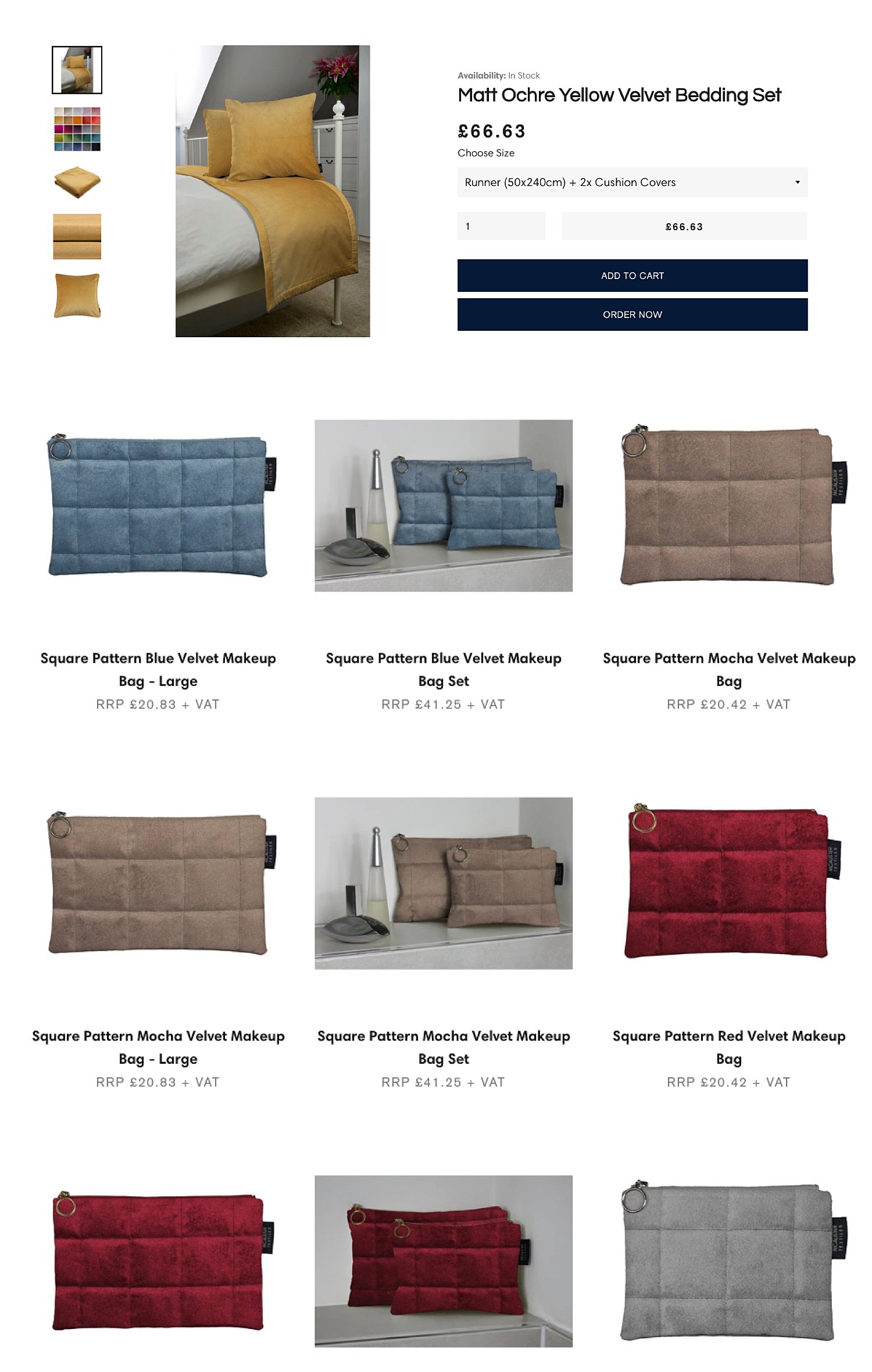 At McAlister Textiles, it all starts with the fabric which they have hundreds of. You can have them made into anything even make-up and clutch bags.
Here's the exclusive code only found here: Use LAYEREDHOME20 for 20% off your McAlister Textiles order.
As with many things, it starts with baby steps. Try a colour here and there. Start with a small wall or corner. From there you get your confidence up and feel bolder the next time!
This post is part of my paid partnership with McAlister Textiles. As always, all opinions in this article are mine and are true. You can follow McAlister textiles on their Instagram account for their latest offerings and features.
Don't forget to download my free resources that will help you design your own interiors and grow your Instagram account! Let's chat on Instagram Layered.Home and together get inspired!