I am excited to share with you 3 solutions to fix your flooring problems without mess and hassle! Before I show you by the way, don't forget to download my free resources that will help you design your own interiors and grow your Instagram account!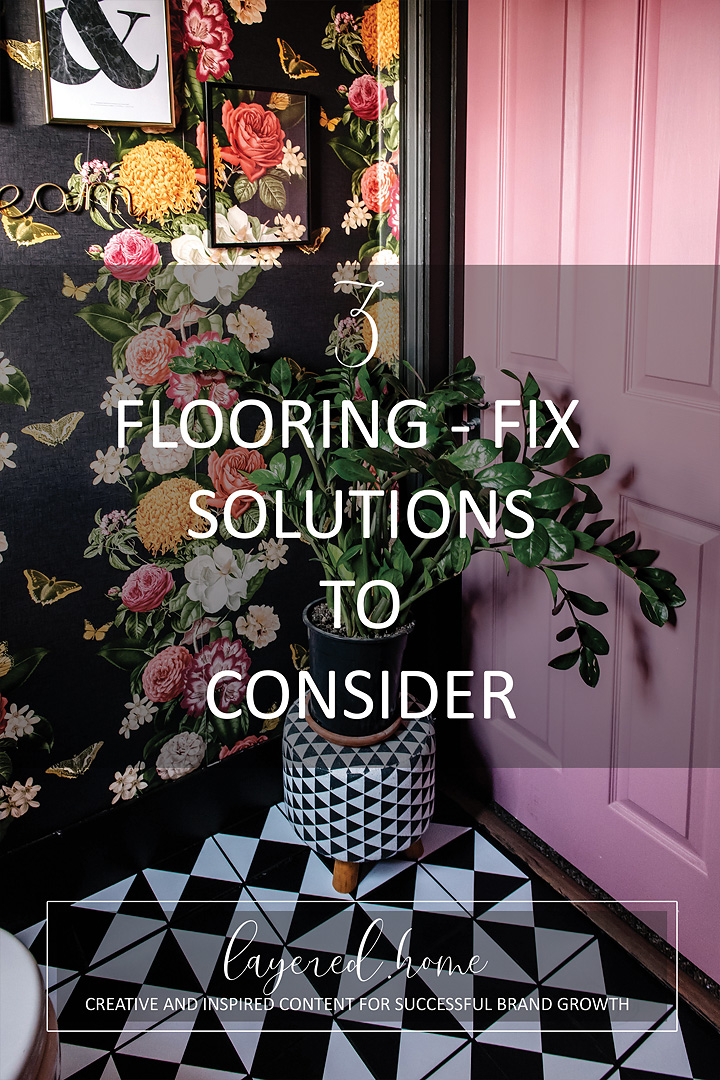 When we moved into our house 6.5 years ago, we were delighted that the side return had already been done so we could have a proper dining room without having to make do with the usual cramped long Victorian dining and kitchen layout.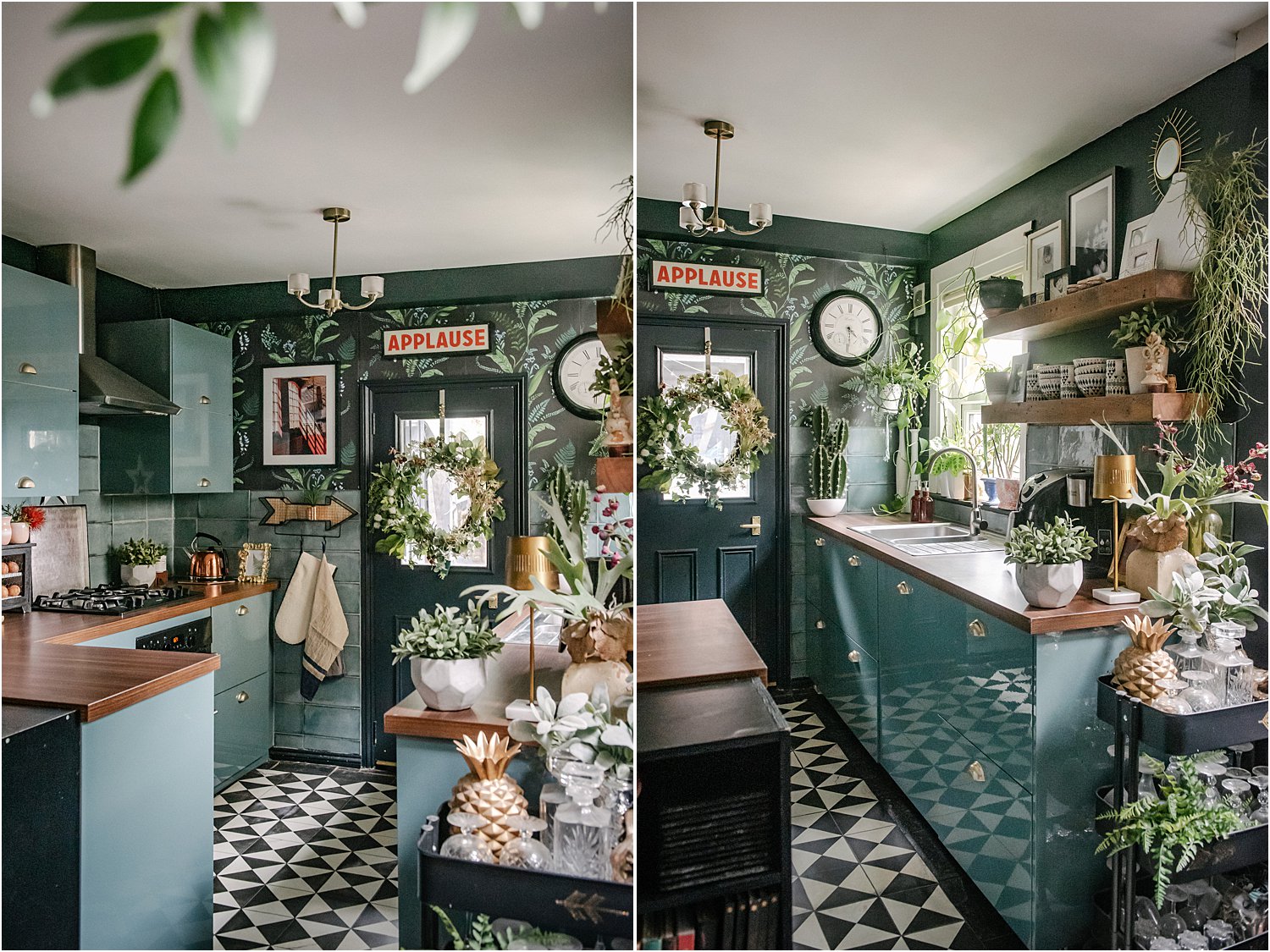 Our kitchen-diner had black slate floors which I thought was good too…until I realised just how difficult it was to really get clean. There was this brown lumpy area that I just could not remove no matter how hard I scrubbed it. I realised it was the spot where the previous owner's little child was sitting over and the brown stuff on the floor was layers and layers of dried mushy cereal!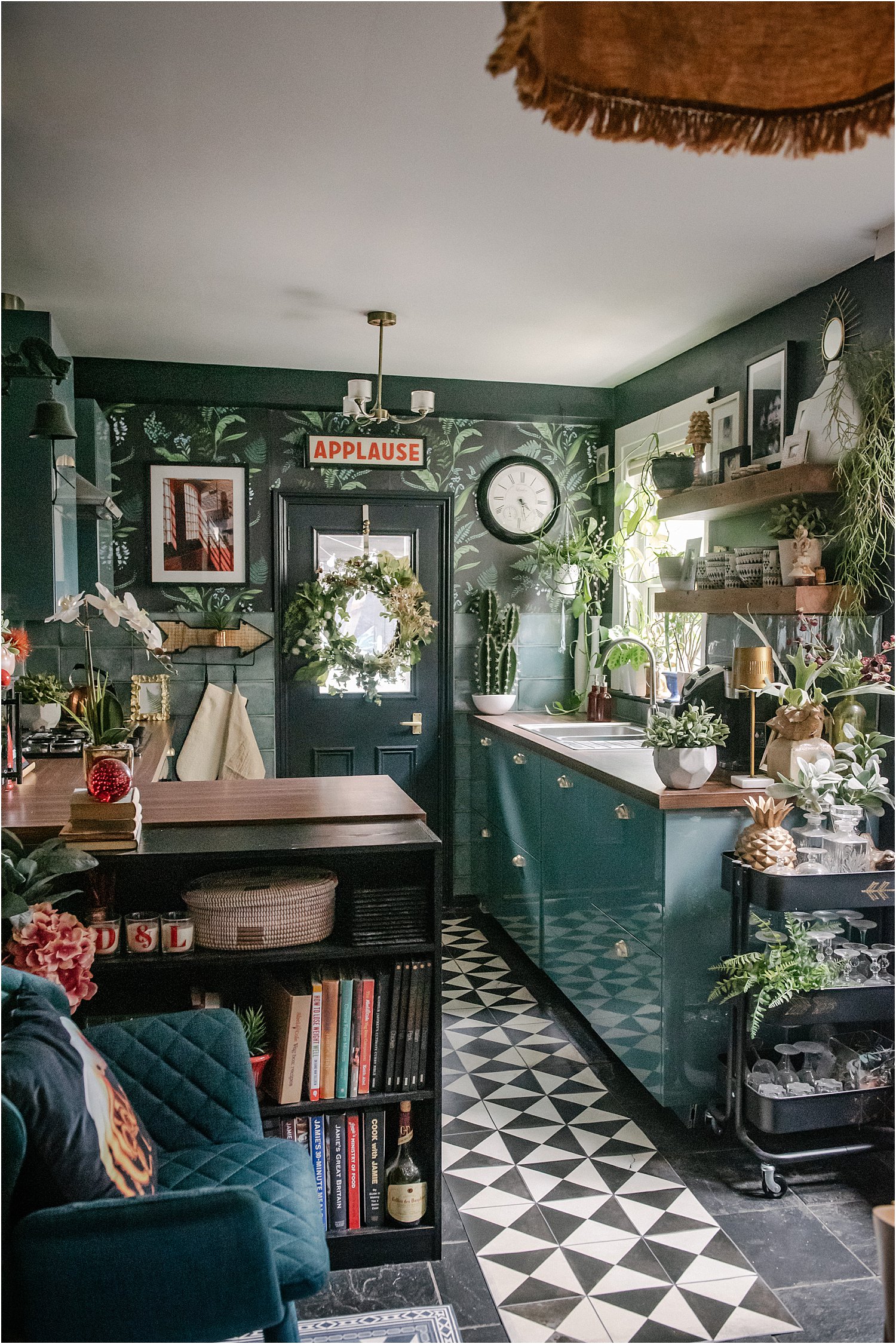 I would mop the floor 3 or 4 times and the water still wouldn't run clear! I had looked at the option of cleaning the entire floor with an industrial strength chemical but this would mean moving all the furniture and storing them somewhere else. It would also mean re-sealing the entire floor completely and waiting days for it to dry and be useable again. This quickly proved not to be an option.
Ripping out the slate floor and changing the floor completely was also out of the question! I pressed on with the mopping but was really strict at not letting the kids walk barefoot as I know it's never properly clean.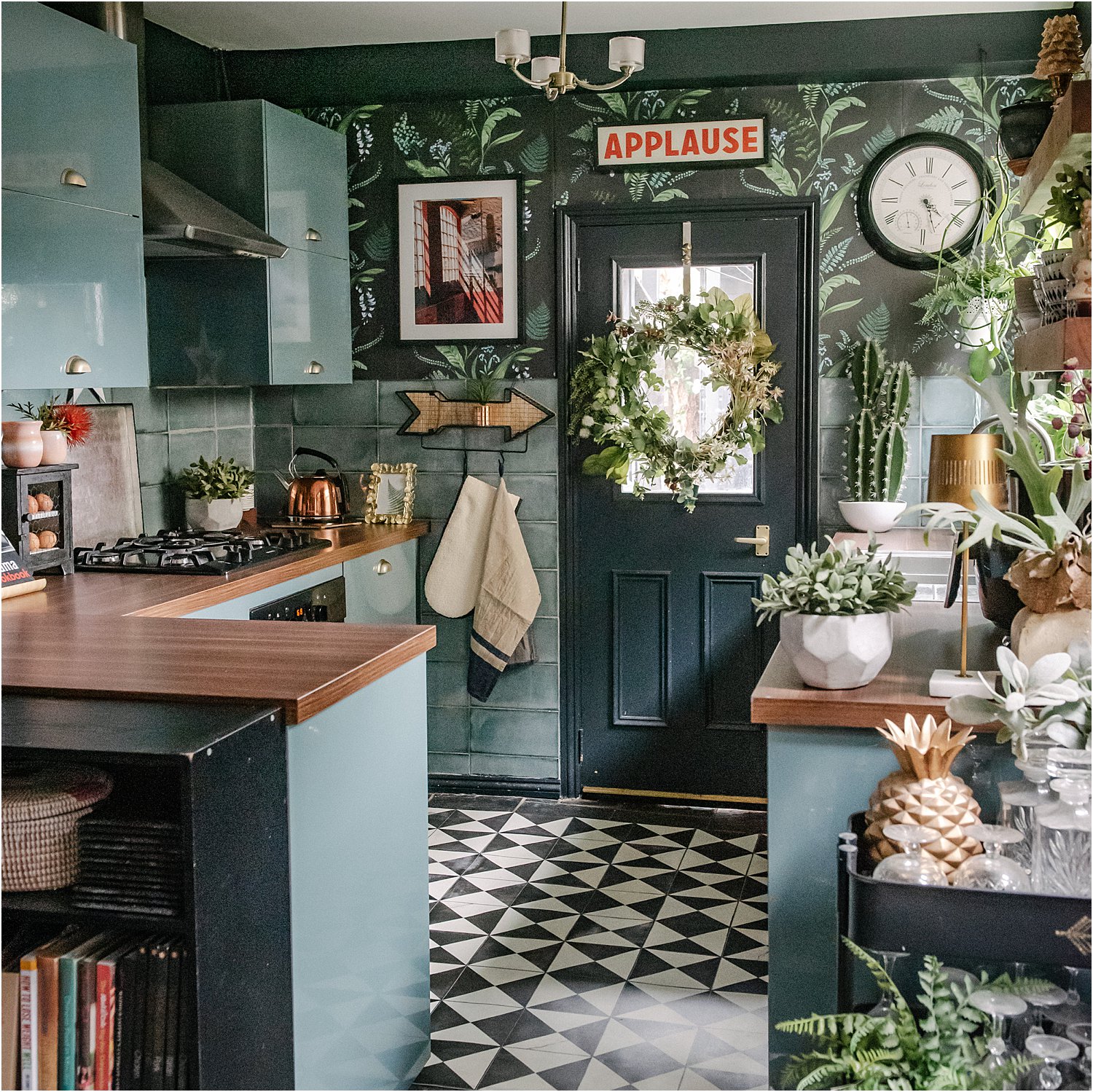 Here are 3 solutions to fix your flooring problems I have recently come across and used to solve mine!
1. Beijaflor World Vinyl Rugs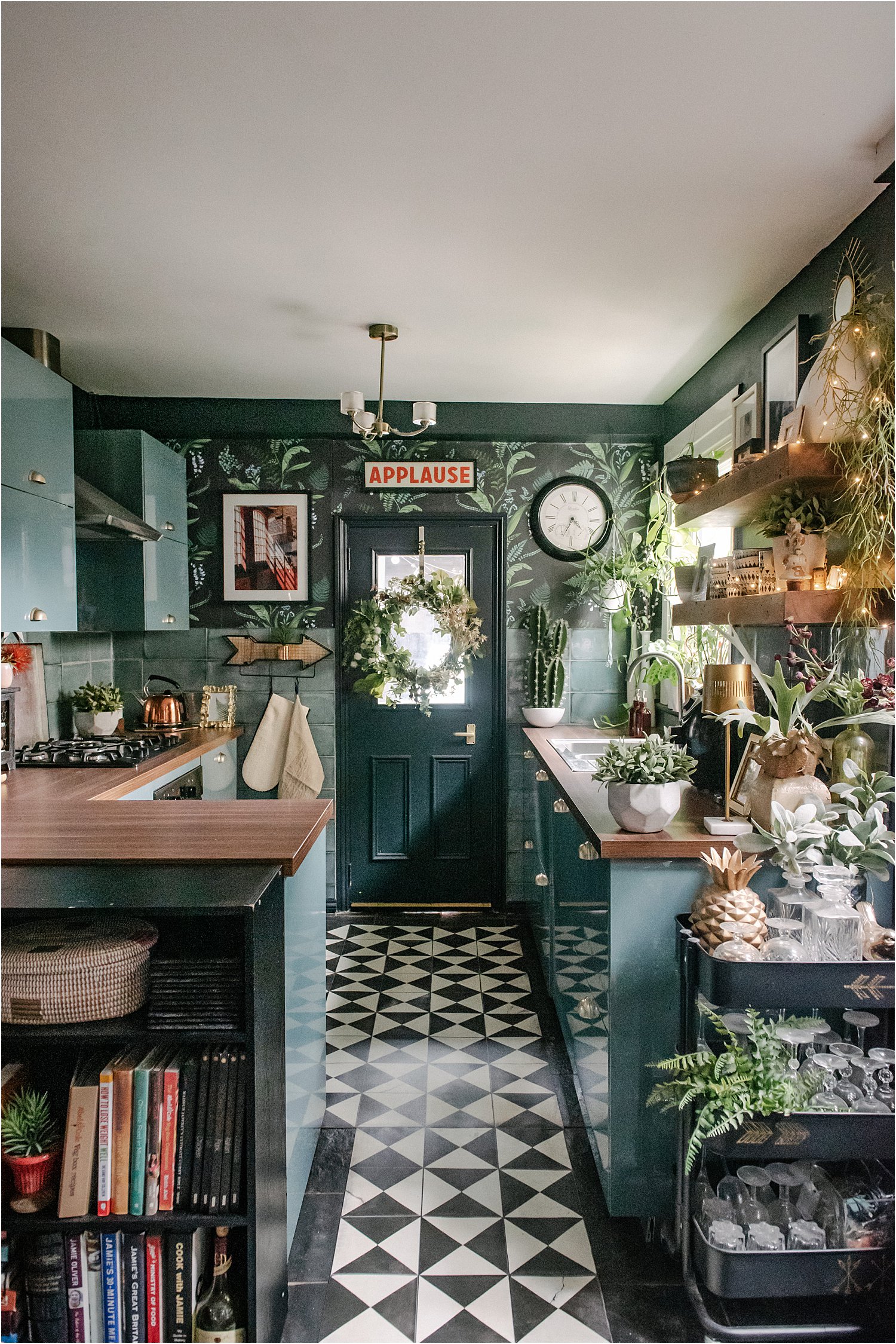 Recently, I was sent some vinyl rugs from Beijaflor World as part of a collaboration. I can tell you now it is a total game-changer! Not just for the vibe it has added to my space but also for the ease of cleaning!
These vinyl rugs are wipe-clean and also really thin, yet comfortable to walk on, providing some cushion to your feet. And, as a bonus, they don't slip!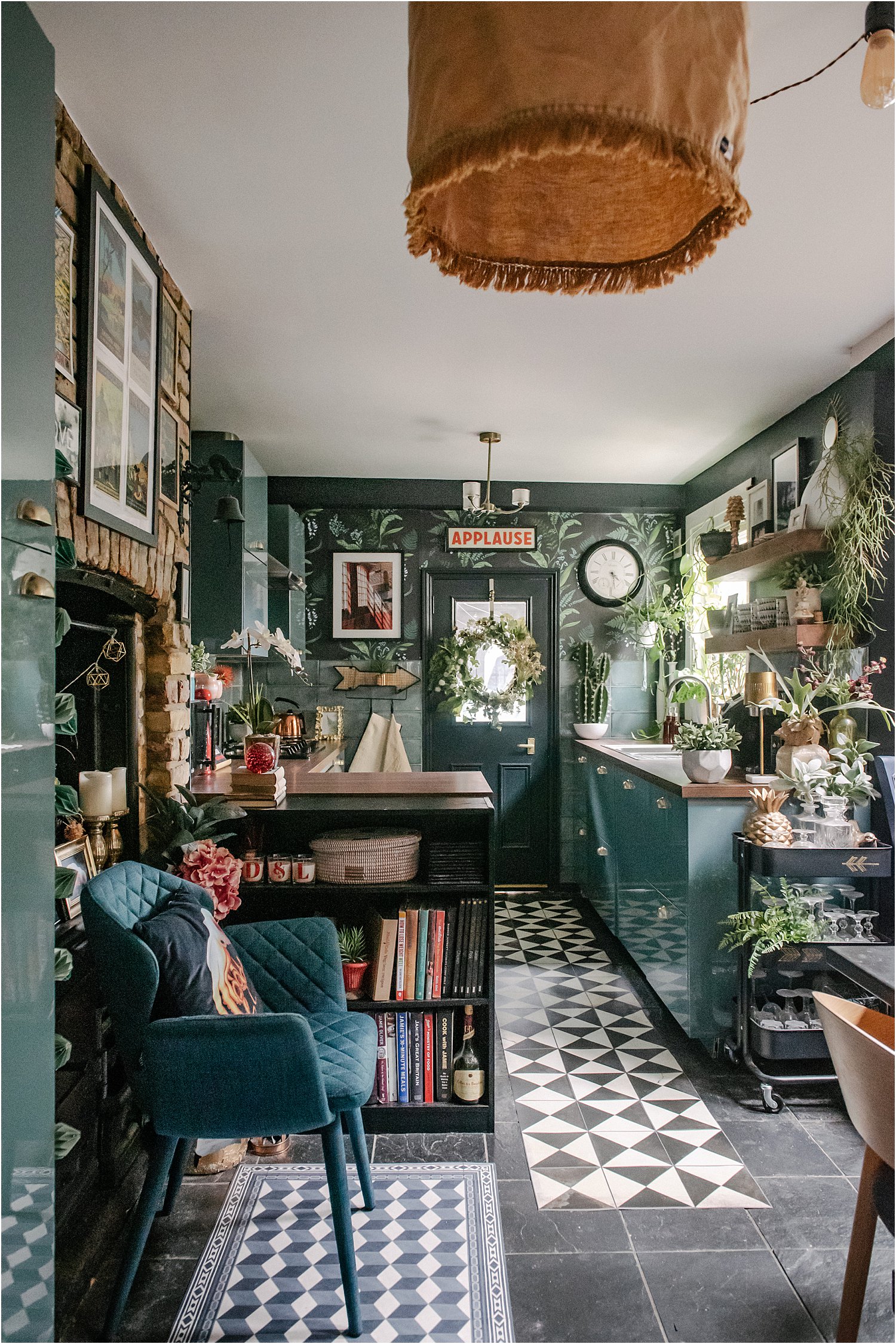 I chose the Borjo design in black and white to give that classic Victorian feel to my Victorian house. This rug came as a large rectangular size and I cut to fit my kitchen floor area. In the winter this area is coldest part of the house because the slate floors get stone cold. These mats help insulate the kitchen floor. I'm delighted with them.
In my dining room by the fridge and freezer area, I chose a small Bauhaus design mat in blue to complement my blue units.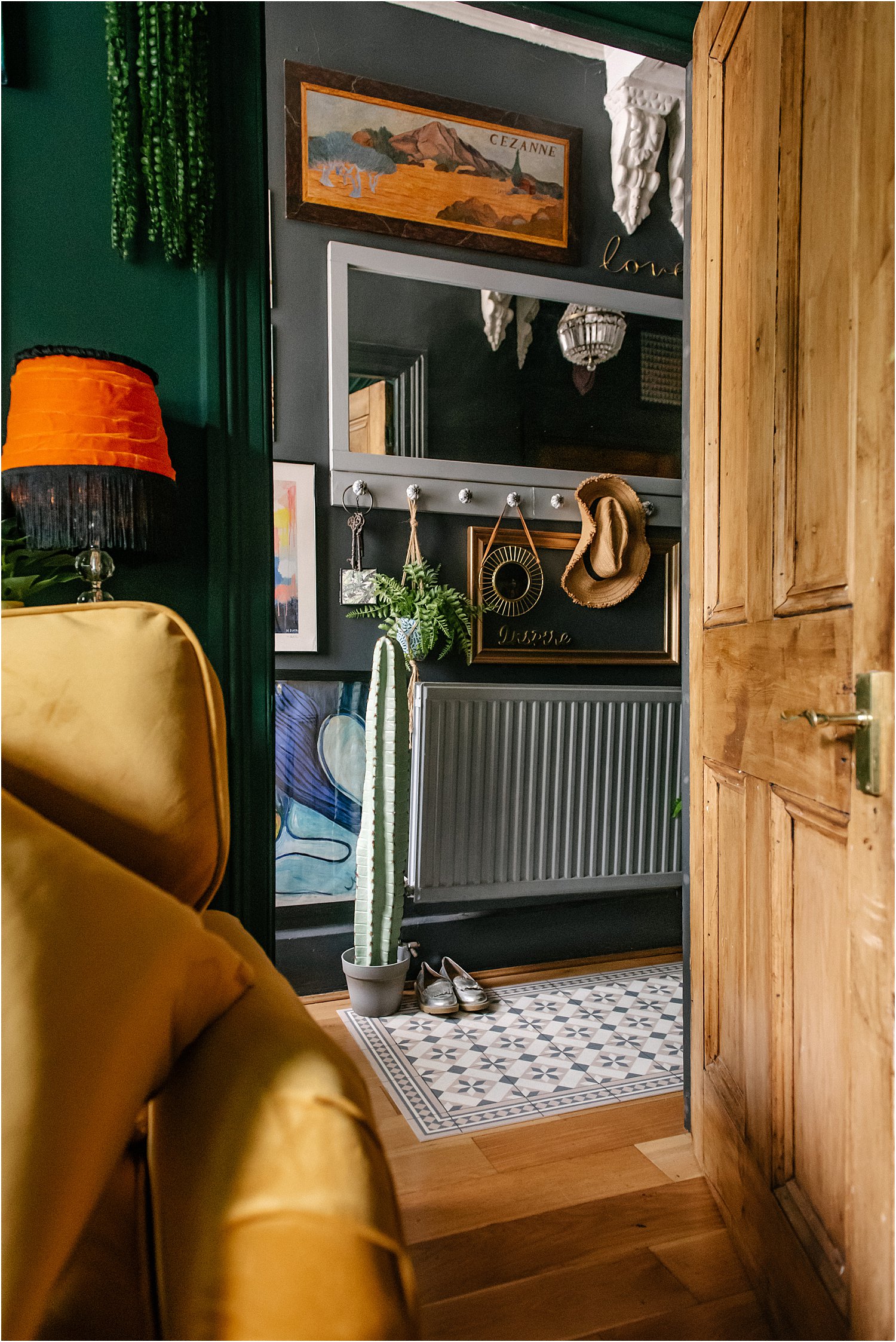 As for the entrance hallway, I chose a smallGothic design rug. It's such a pretty and welcoming rug compared to the old brown mat I had before. The pale pink also complements my pink front door!
They are currently having a 20% off sale on everything with the code Summer20 until 8th August. So this is your opportunity to get one at a discounted price.
2. Floor Stickers from Moonwall Stickers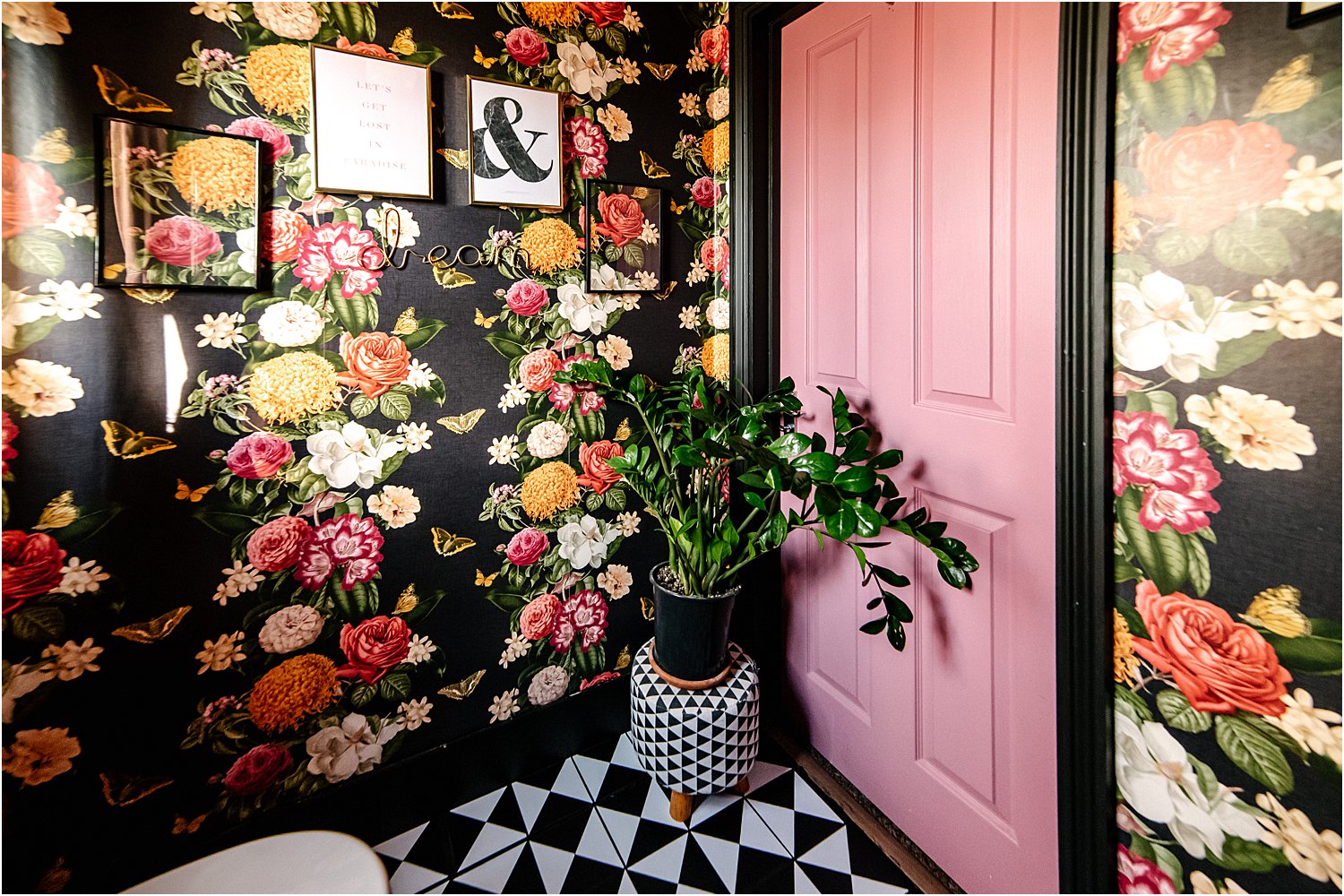 I have had my fill of renovations in our old house when we moved the kitchen from the first floor down to the ground floor. We also extended the kitchen, digging a new foundation and all that. And we also converted the garage.
In this house, we built a loft extension, changed the bathroom ripping it off completely and re-tiling and also changed the kitchen entirely with new units and tiles.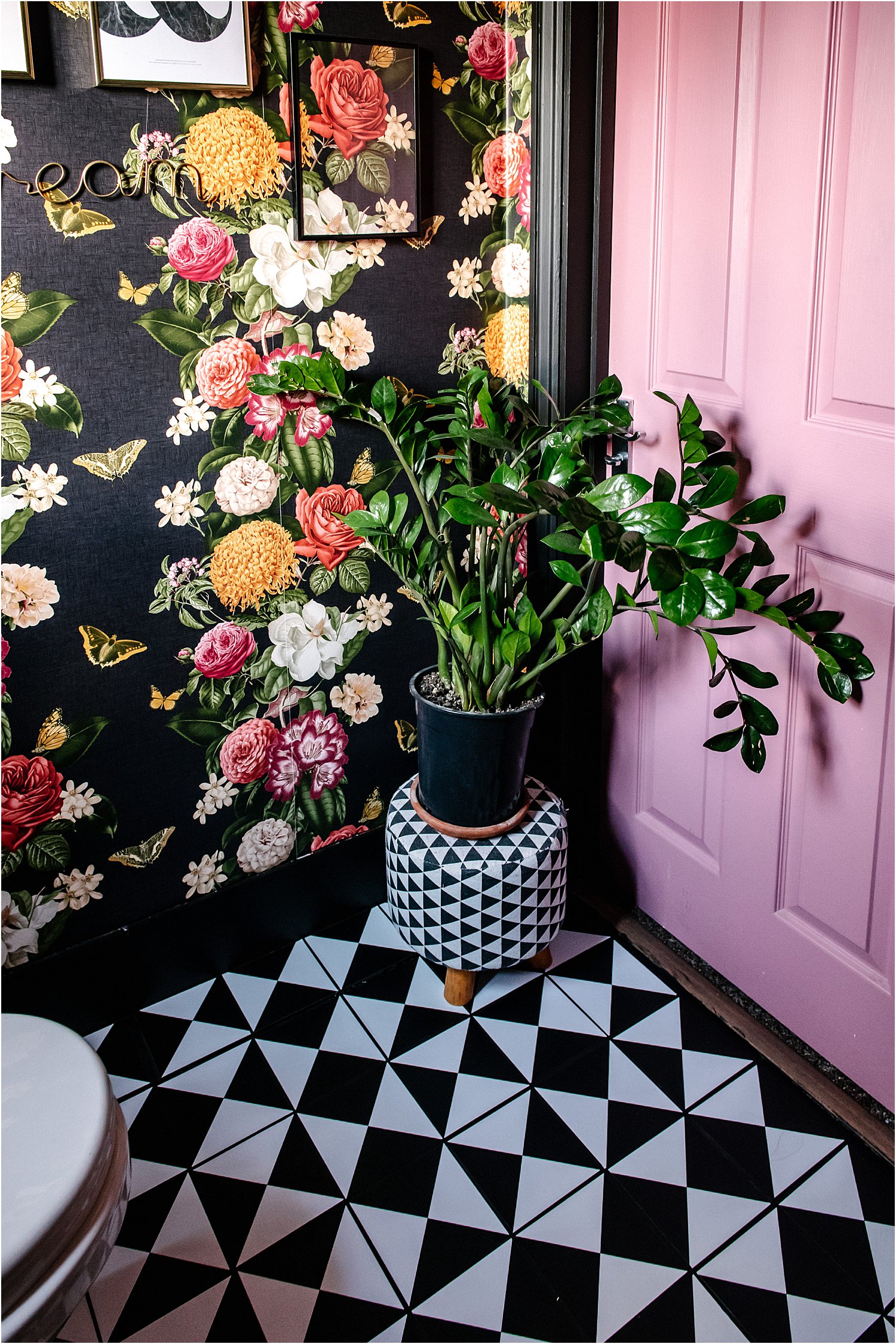 I have reached the limit of structural work I can tolerate let alone ripping out tiles and re-tiling! No more in this house! I could not deal with the disruption and dust that come with these changes anymore. Not for now at least!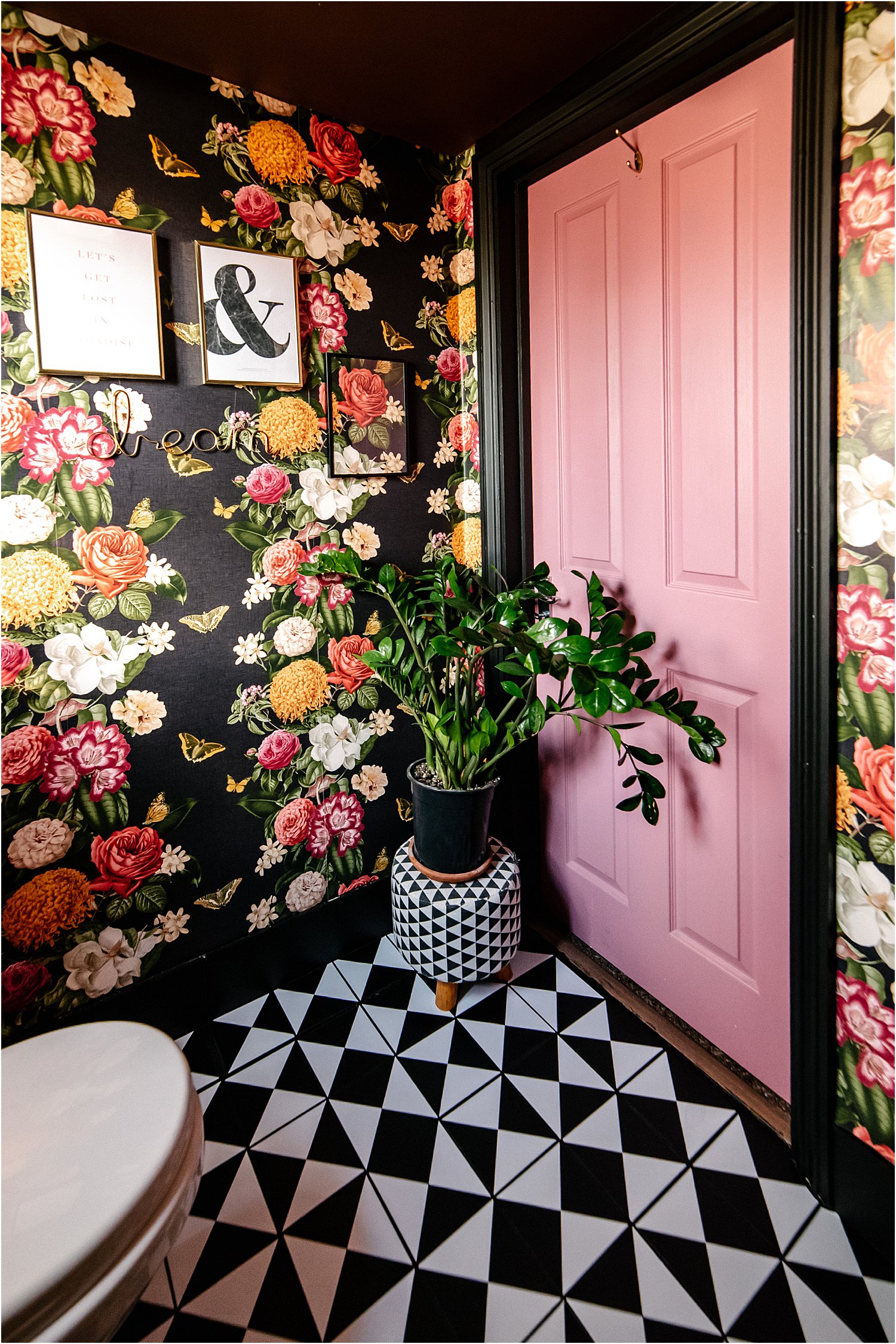 I had made the mistake of choosing brown tiles for my shower room and I was not prepared to re-tile again. Thankfully, Moonwall Stickers sent me just the perfect solution! Tile stickers that completely transformed my shower room floors! These have a coating specifically made for floors.
Moonwall Stickers also do wall stickers. In my downstairs toilet, I also finished the bottom wall tiles with these Victorian tile stickers. They are so easy to install and look really good! After a good go-over with a hair-dryer, the stickers adhere really well to the tiles.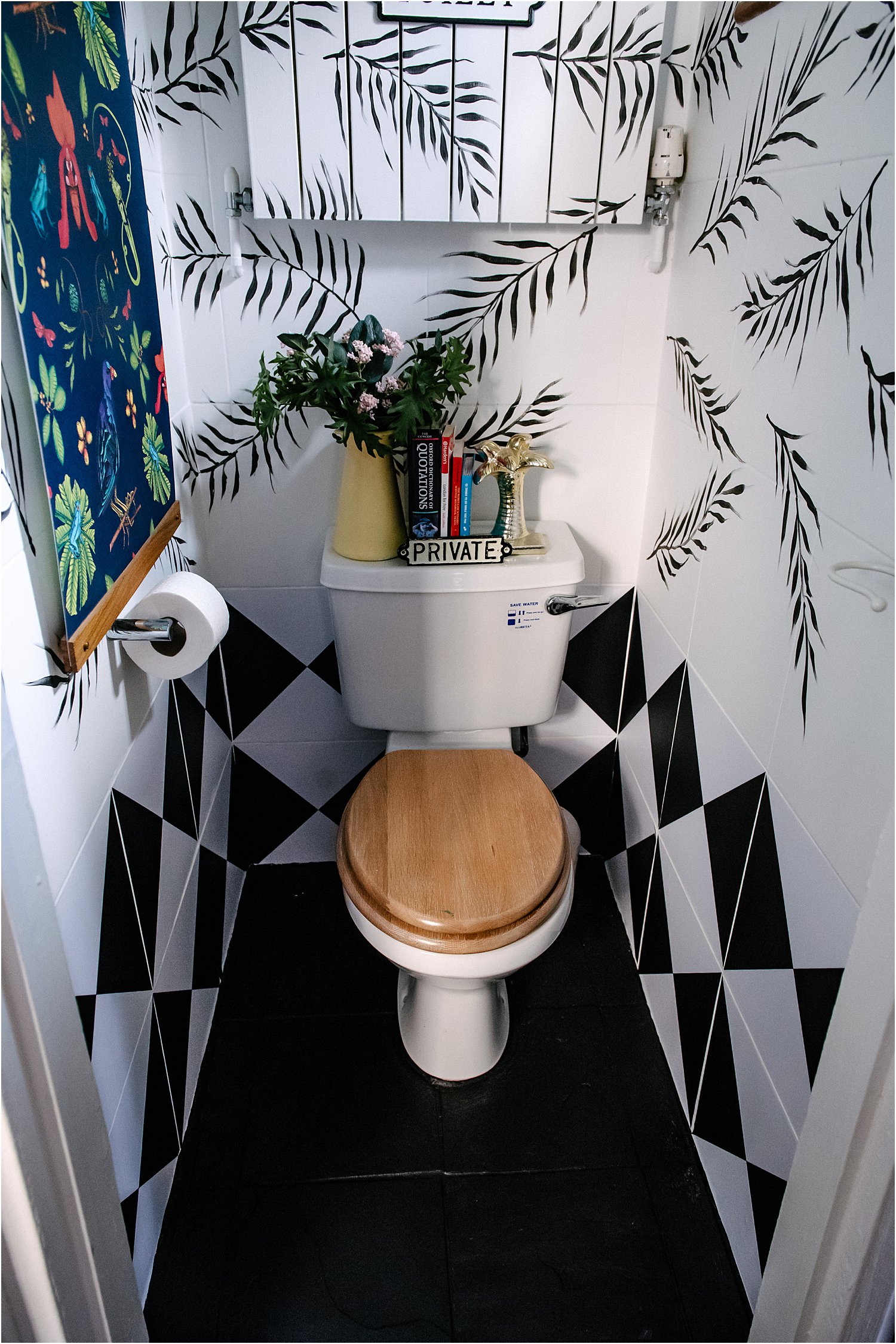 The job requires cleaning and drying the tiles, sticking a sticker to each tile and then drying it with a hair-dryer. No dust no mess! The stickers are waterproof so can be used in baths, showers and toilets, easy to cut, and heat proof up to 70C so can also be used as cooker splashback.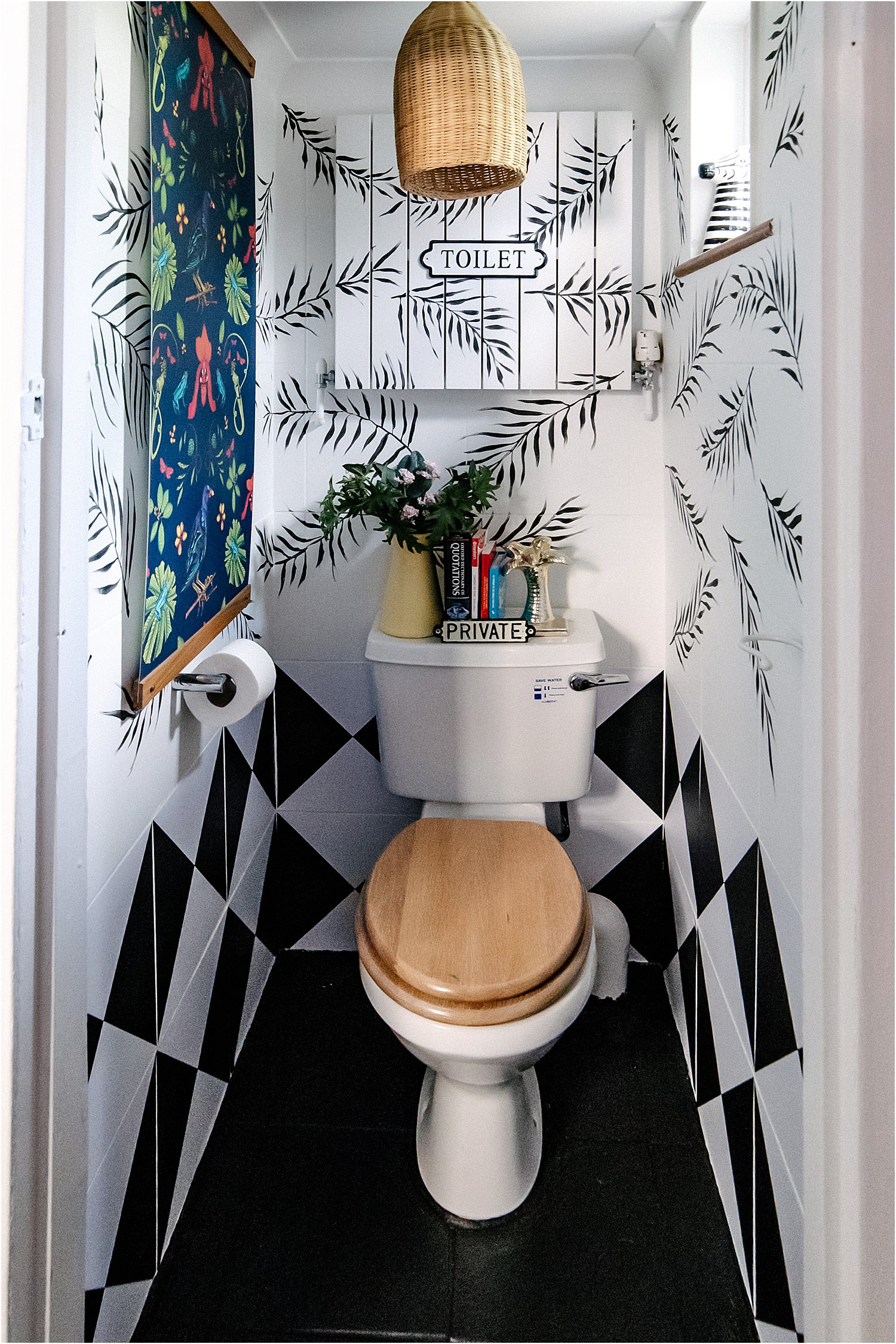 I still have enough stickers to play with and I'll update this post once it's done. I will be tiling my shower area too with the same Victorian tile stickers and if I have any left-overs, the plan is to also tile my dining table! So watch this space!
Use layered.home10 for 10% off any purchase from Moonwall Stickers until 23rd October 2020.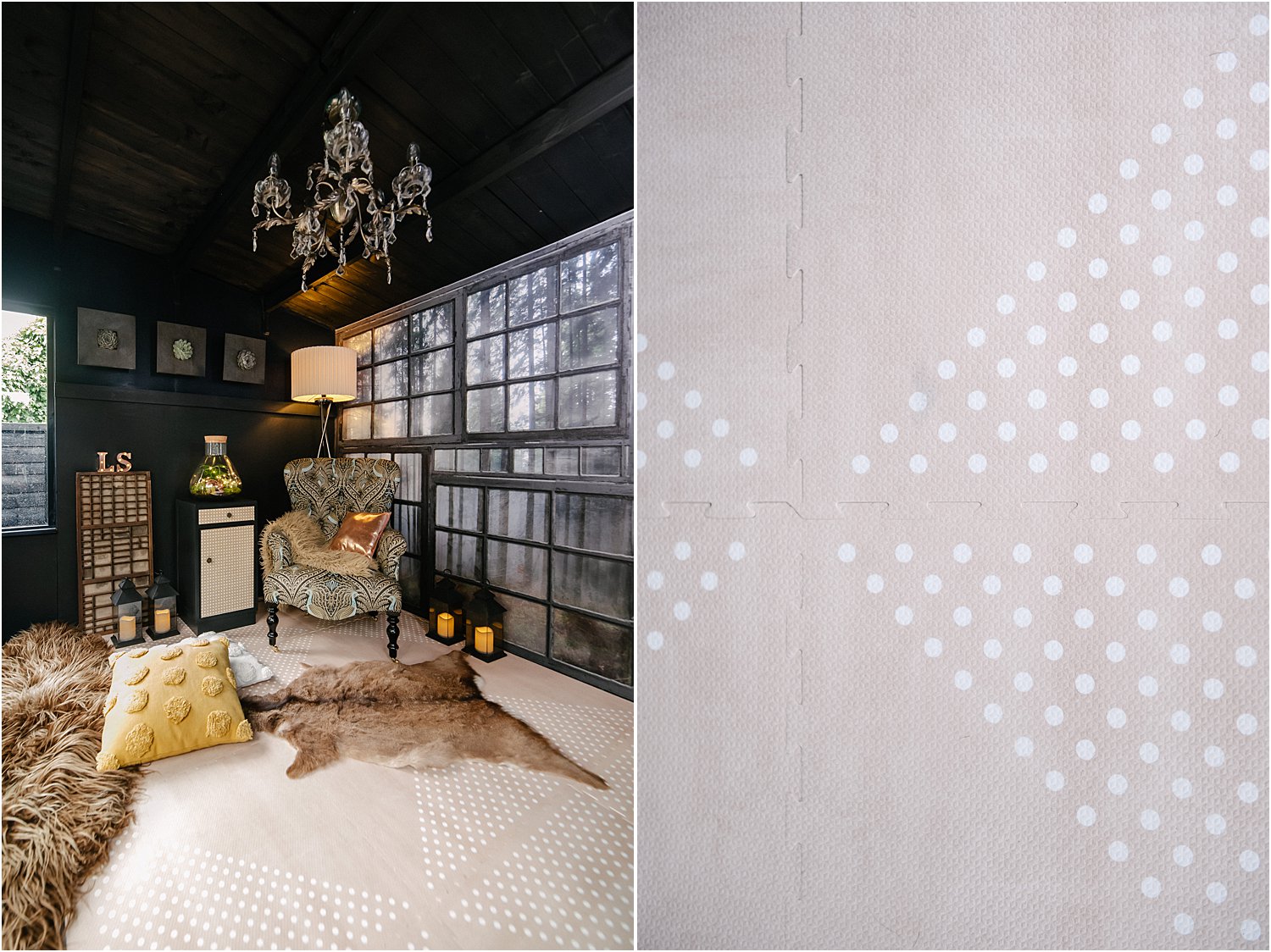 In my Cabin-in-the-Woods blogpost, I have shown you how I insulated my cabin using ToddleKind's Earth Series mats in Clay.
We spend some evenings in the cabin watching films and just relaxing. I cannot tell you how having these mats make the cabin floors so comfortable. I haven't heard any complaints from my kids yet! They are also wipe-clean and give the space a fresh feel to it. I absolutely love these mats. Putting them together was an absolute doddle too.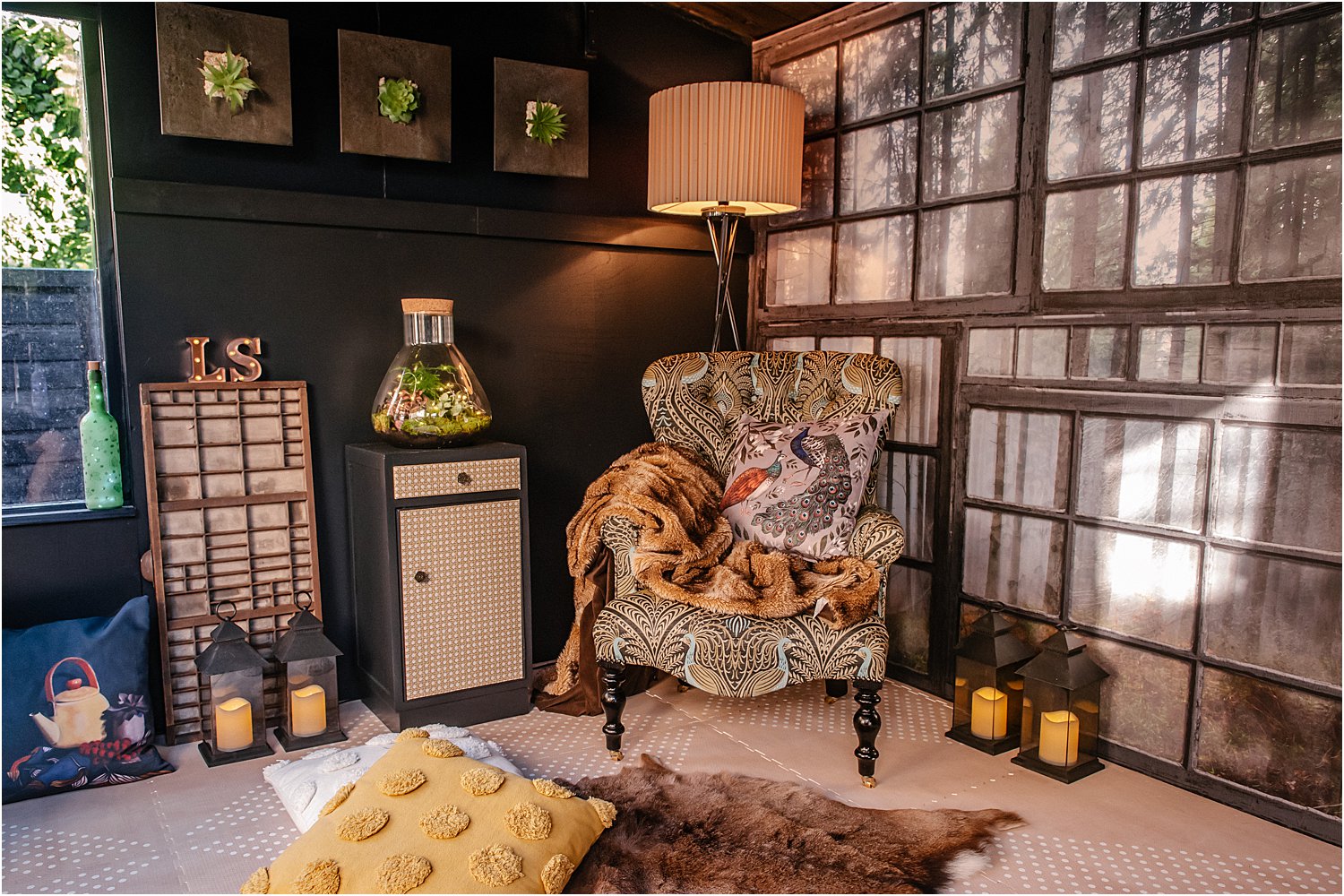 Having these mats allow us to camp in the cabin in comfort! No need to camping mats! These ToddleKind mats are the perfect solution that doubles up as insulation. Win-win! You can use LAYEREDHOME for 10% off any purchase from ToddleKind until the end of August (Europe only for this one for now. Sorry!)
I hope this article on 3 solutions to fix your flooring problems has given you ideas.
BONUS CODE WITH AMAZON
We are quite familiar with using rugs under chairs and tables to soften the floor. I just wanted to share with you this gorgeous rug I received from AmazonHome on a recent collaboration. They have given me a code until July 31st. Use SUMMER20 for 20% off any AmazonHome product on this link. This rug was only £51 when I bought it with the voucher they gave me! This is an affiliate link for Amazon.
Don't forget to download my free resources that will help you design your own interiors and grow your Instagram account! Let's chat on Instagram and follow me on layered.home for more inspiration.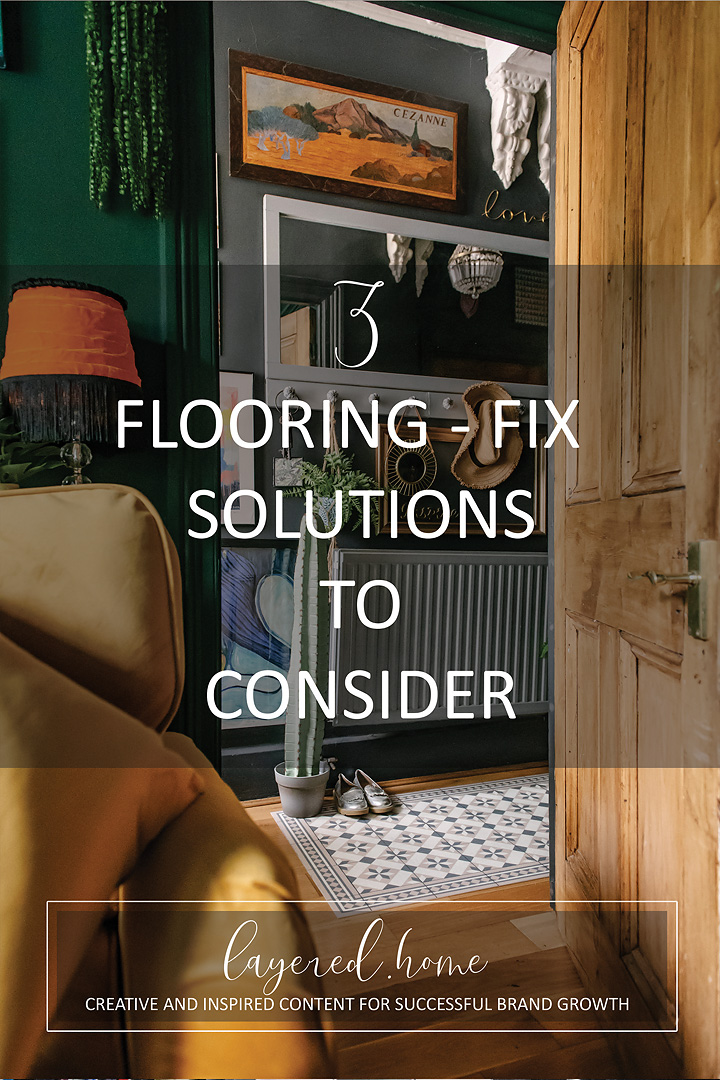 Gifted items on this post include Vinyl Mats from Beijaflor World, MoonWall Stickers and ToddleKind Mats and AmazonHome (affiliate). I hope you check these products out!