3 Tips in choosing Art for your walls with Mineheart. I love art. I trained as an artist with a BA and MA in Fine Art and also taught it in higher education. My home is plastered with all kinds of art – a mixture of my own paintings, my kids' work, paintings of artist friends and artwork and prints bought from markets and online art galleries.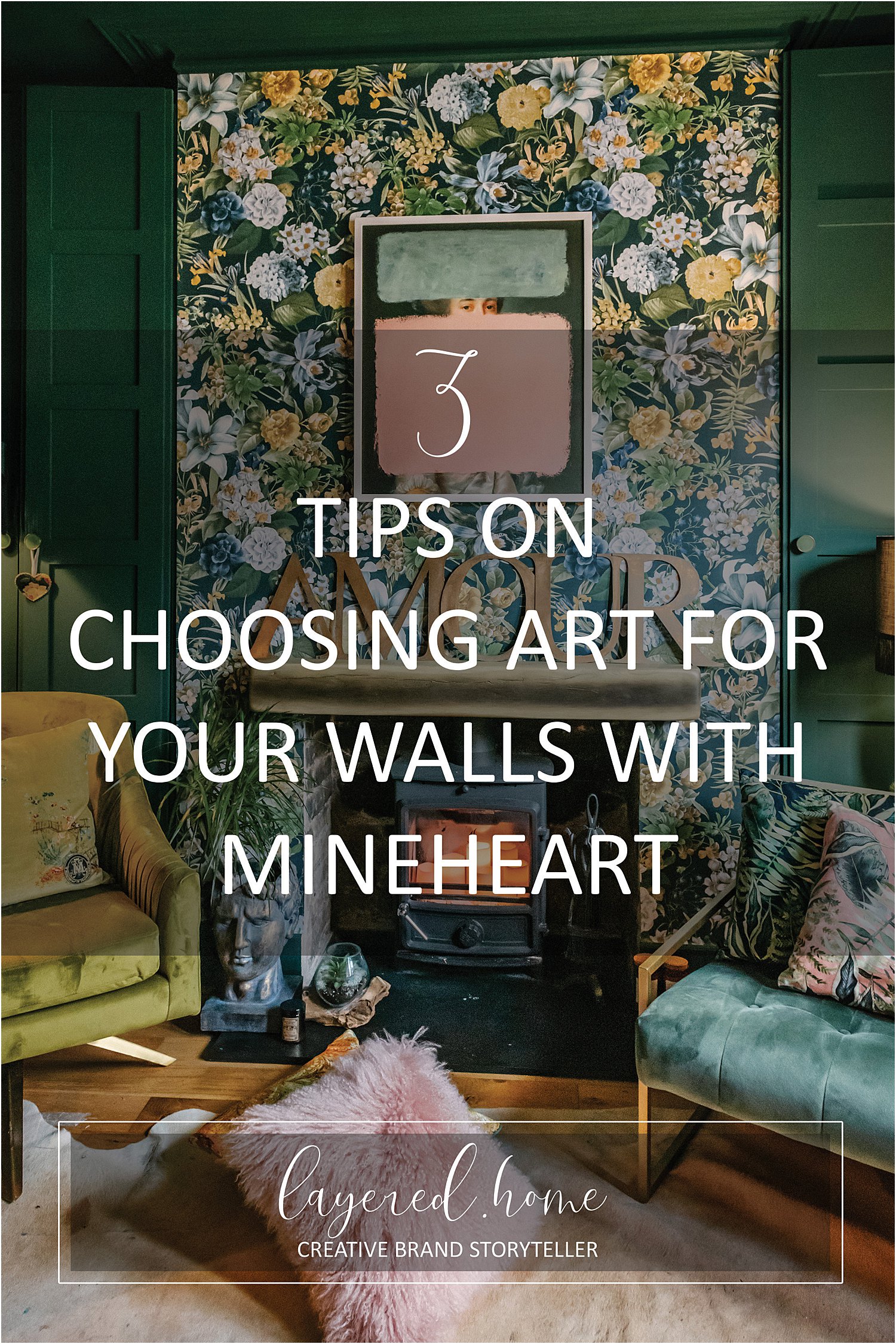 I regularly get offered artwork and prints via my Instagram page and I no longer have any walls left to hang new art on. So I've become extremely picky in what I say yes to purely for space reasons – or the lack of!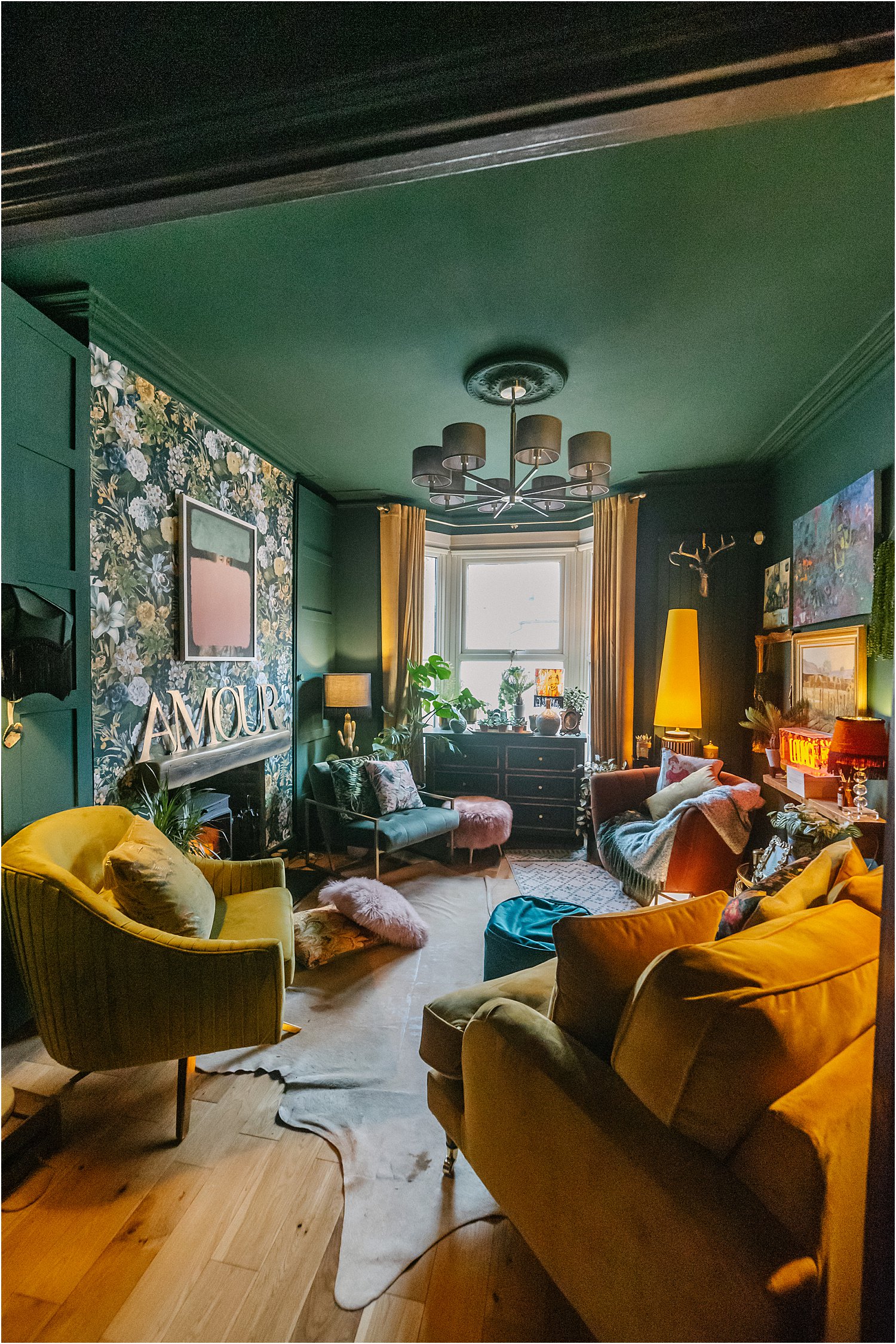 When Mineheart offered me a piece, I just couldn't say no. Creative yet adventurous, with an injection of humour and a nod to the classics and great masters I'm familiar with, what's not to love!?
Without further ado, I'm sharing with you 3 tips in choosing art for your walls.
1. CHOOSE WHAT YOU LOVE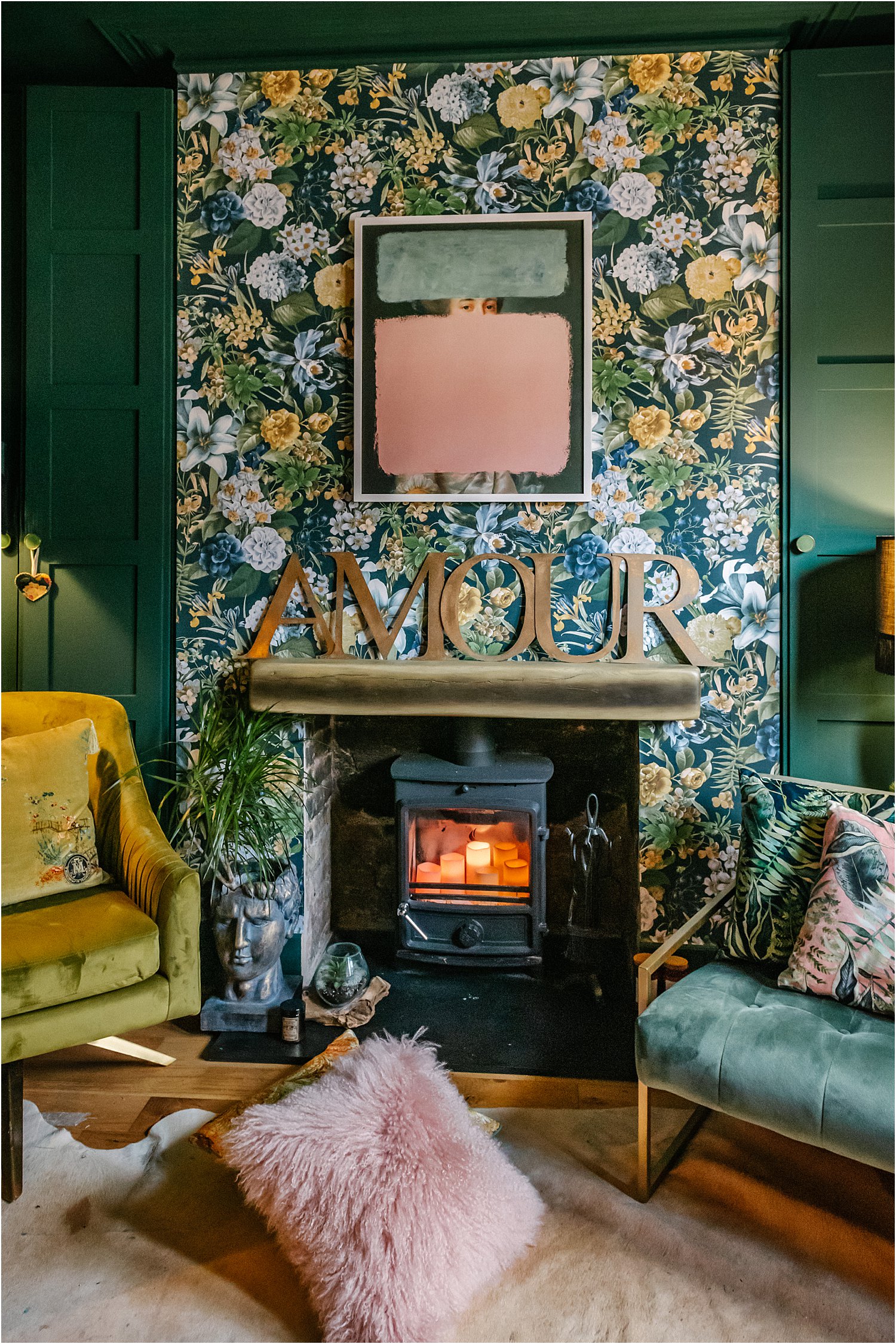 You know what you love when you see it because you feel something inside you! A little flutter, a rise of warmth in your emotions, a surge of excitement. This is usually because that something you love reminds you of a pleasant experience in the past or you've come across it before or something you've always aspired to have.
I chose this 'Colours – Pink and Green' piece by Young and Battaglia because I love the immediate Rothko association (I'm a huge Rothko fan) and the playful 'erasing' of a Renaissance style painting behind it. Though seemingly irreverent at first glance, the intention wasn't really to erase, but to marry the old and the new.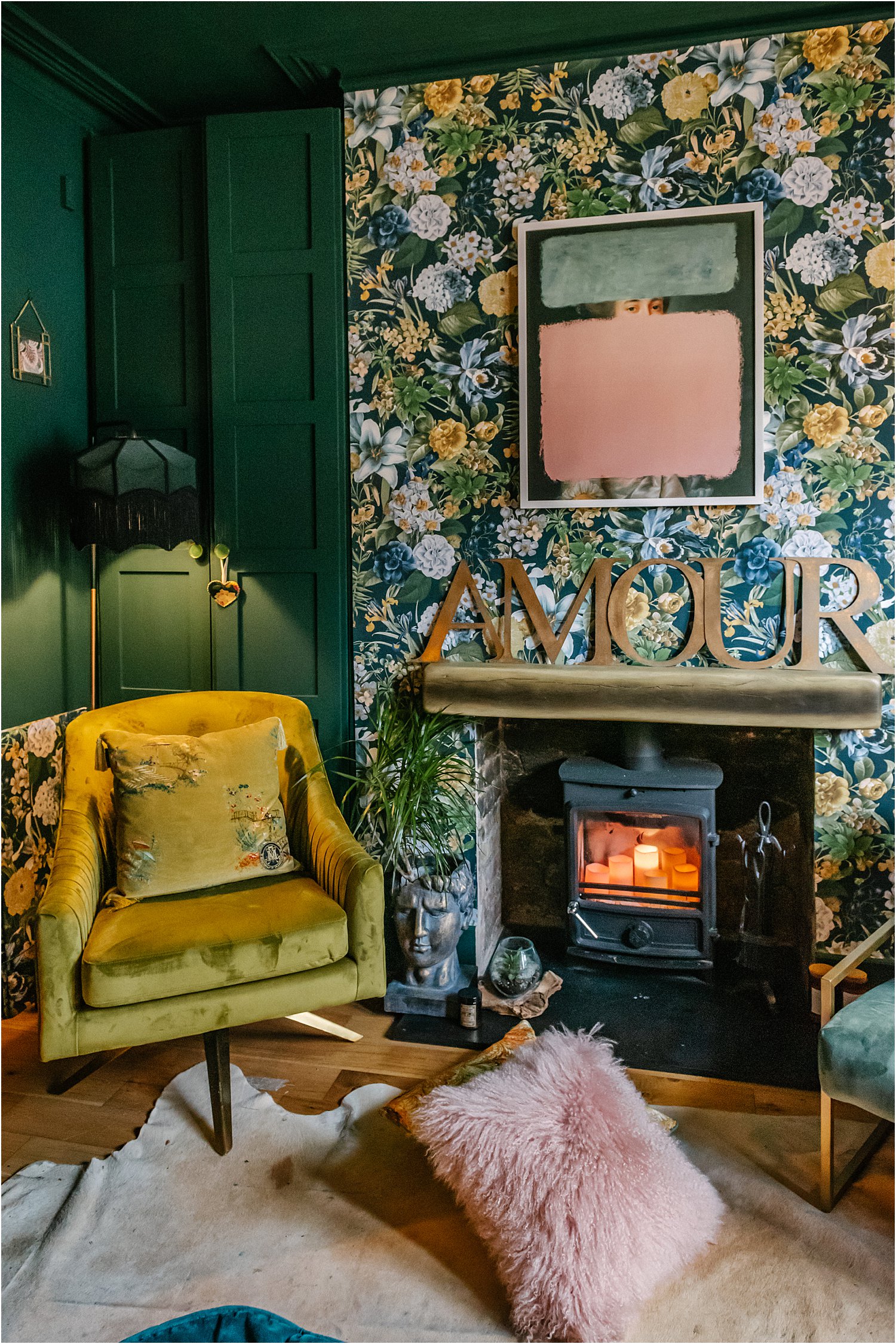 The genius of it is that whilst at first glance it screams Rothko, it isn't! Rothko, known for his colourfield paintings, often used dark moody colours rich in pigment. Occasionally he used brighter colours such as mustards and oranges, and luminous blues and violets. And very rarely did he use pastels and never a pastel green and pastel pink combo.
This is a fresh take on a Rothko-inspired colourfield and I love the new colour combination.
This juxtaposition of old and new, vintage and contemporary, is something I always aspire to embrace in my interiors. It shows a love and respect for the past but welcomes the fresh, modern and contemporary into the same space.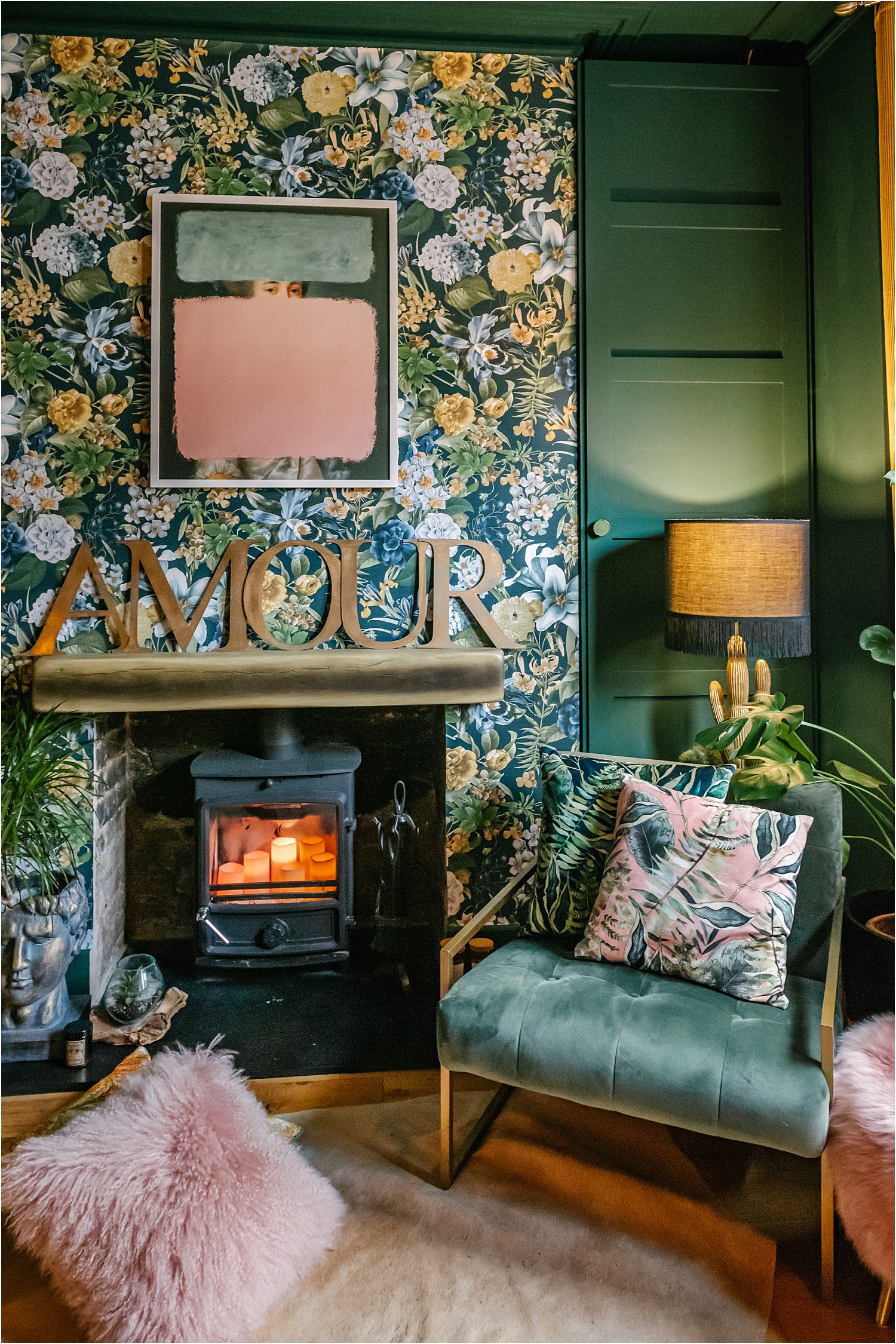 Young and Battaglia are also the founding partners of Mineheart. I love their boldness and bravery, pushing boundaries, treading into unknown territories but at the same time never forgetting the wealth of historical art that they're knowledge is founded upon.
2. BE ADVENTUROUS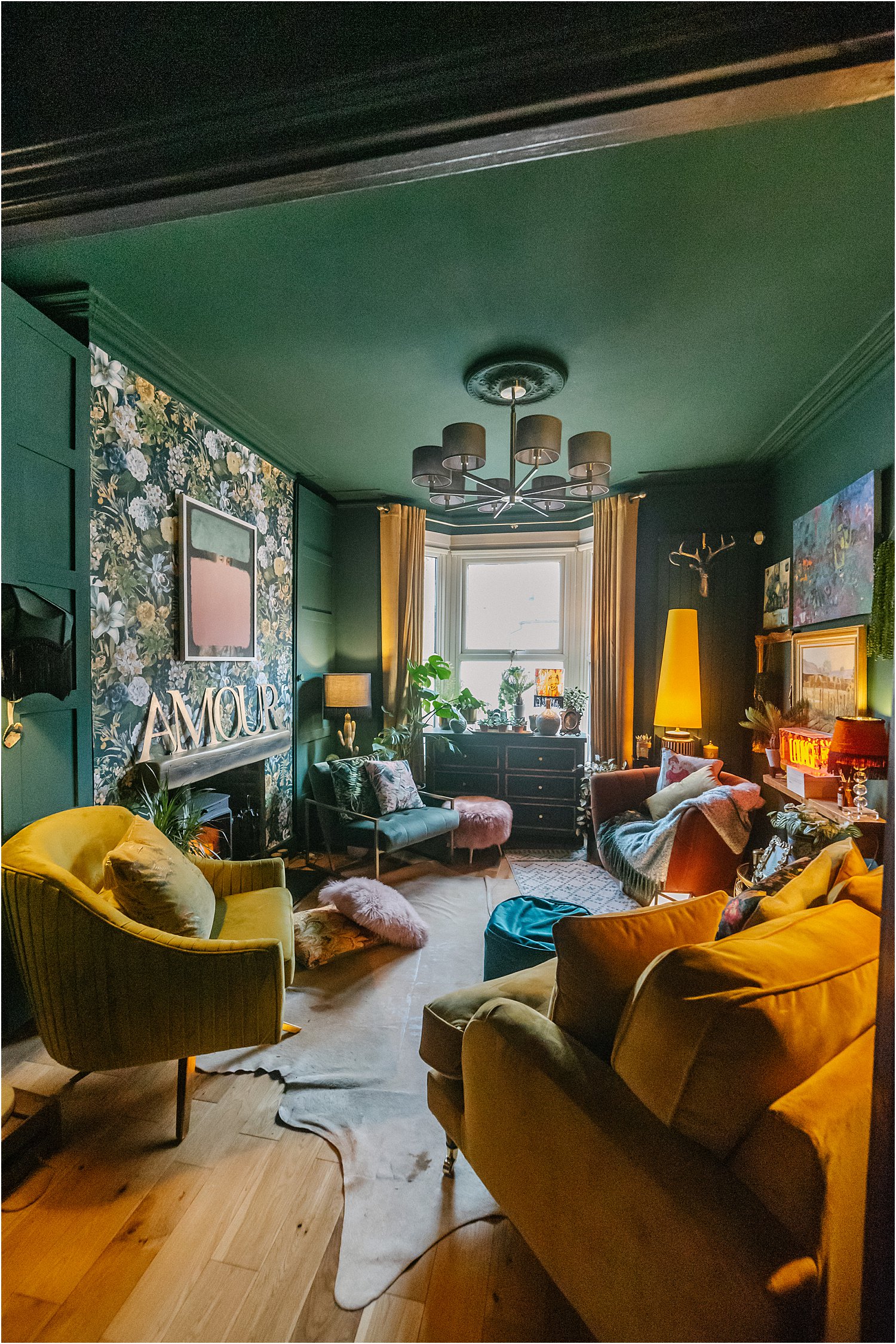 Mineheart works with both established and emerging artists who fearlessly experiment with mixing or twisting classical ideas in previously unimagined, new and unexpected ways. Injecting a sense of freshness especially if it's unexpected is always a head-turner, a conversation-starter.
This alone has the potential to transform social interaction and initiate conversations that otherwise would never have happened. At home, this 'Colours – Pink and Green' piece is working its magic in my conversation with my kids. They don't 'get it' and don't understand why colours are being painted over a painting.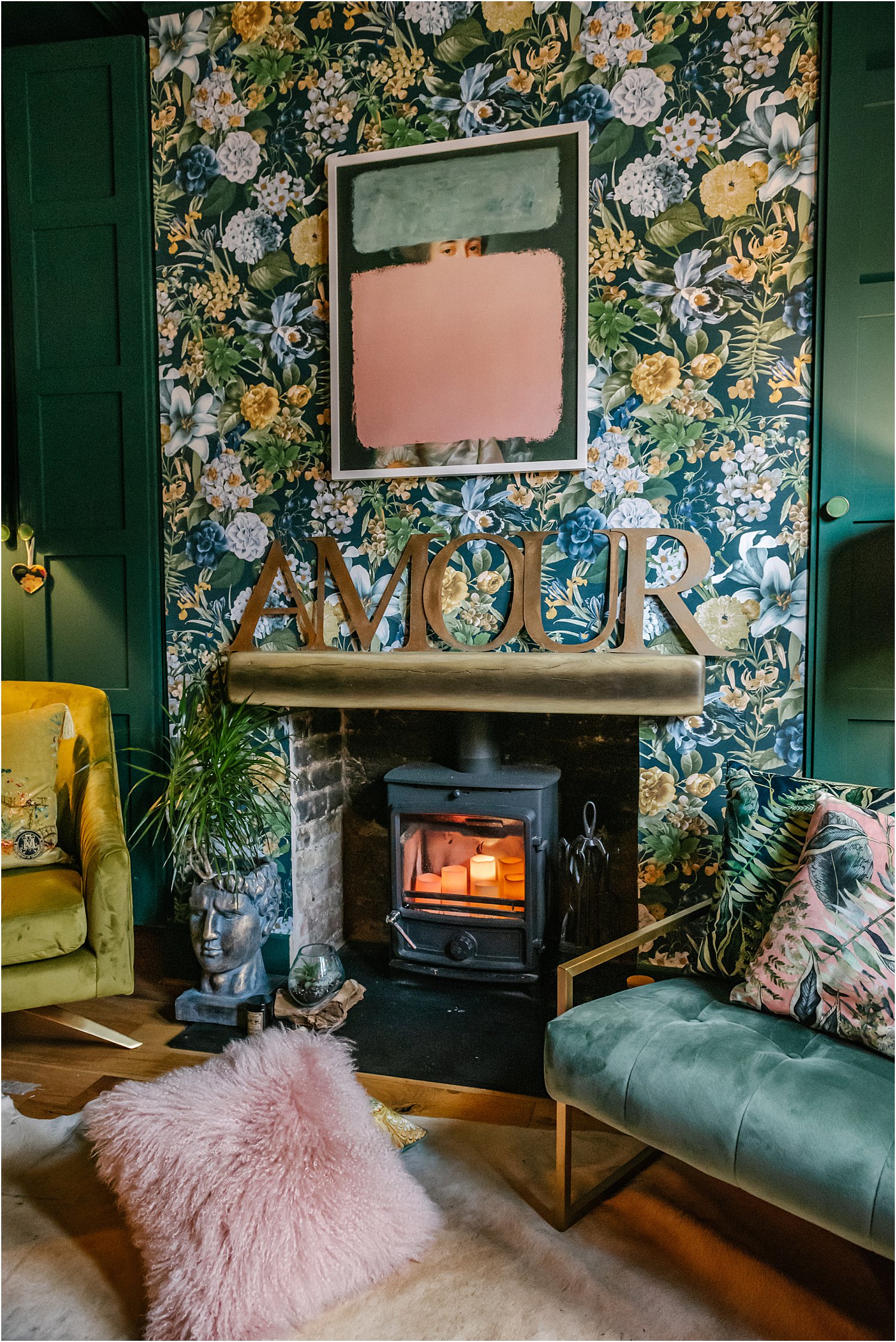 This  has opened more specific art conversations in the family and gave me the opportunity to tell them about Rothko and the Renaissance artists. As they say, it's good to start them young!
Art that brings humour, challenges the status quo, raises an issue, encourages historical discussion, transmits a sense of wonder even if all are done within an interiors or decorative context, are interesting conversations nonetheless brought on by an exchange of ideas between inquisitive minds.
So if you have been sitting on the safe side of art for a long time, try and explore what could be on the other side and see if there is something that intrigues you yet brings delight to your soul.
3. THINK SUSTAINABILITY AND VALUES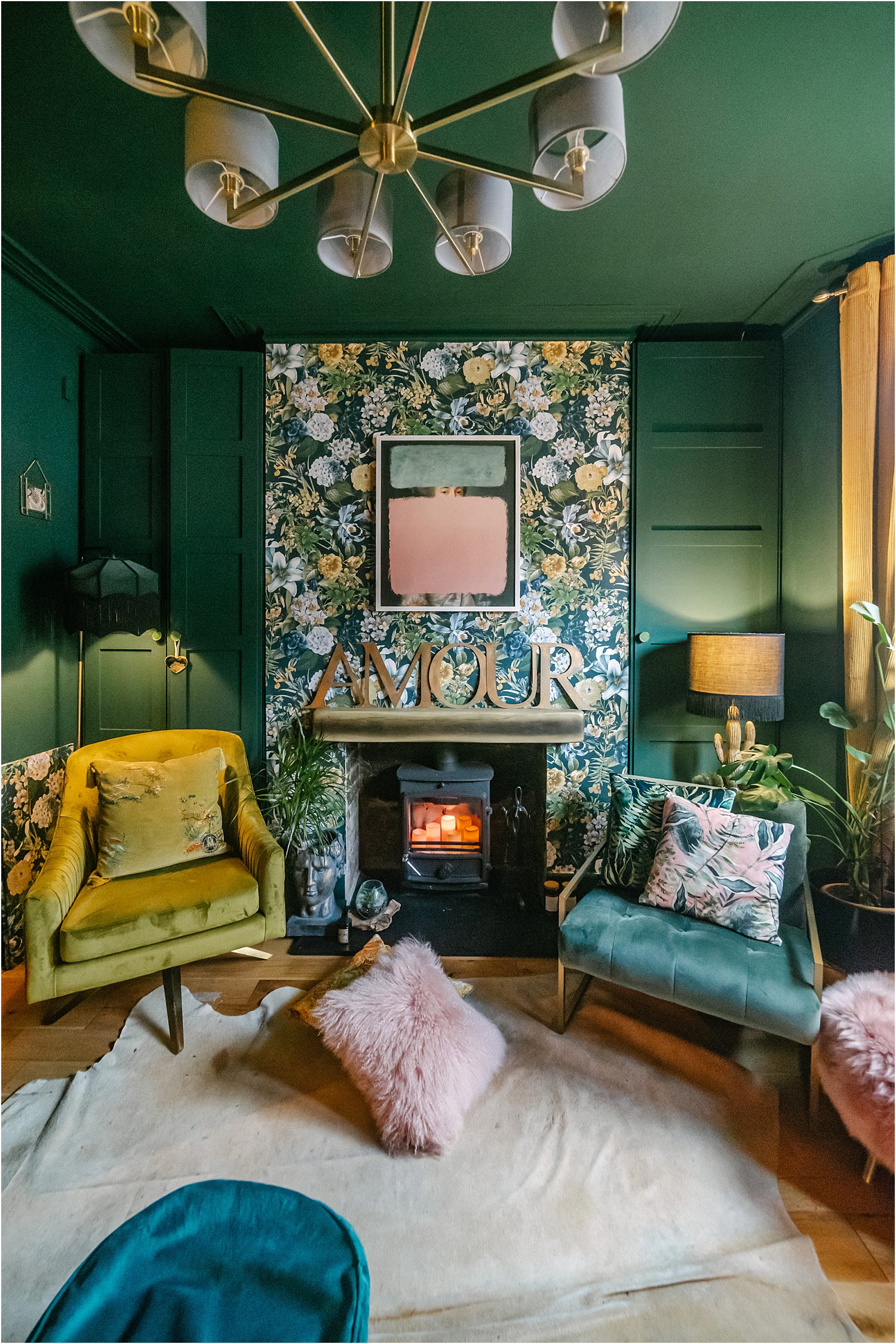 Carbon footprint, environmental effects, wildlife conservation and sustainability have never been so important and must be at the top of the conversation landscape.
I was delighted to discover that Mineheart strives to support British manufacturing. They are constantly looking to reduce the environmental impact of their products. Mineheart's products include wallpaper which are all made in England, printed using minimal low VOC inks.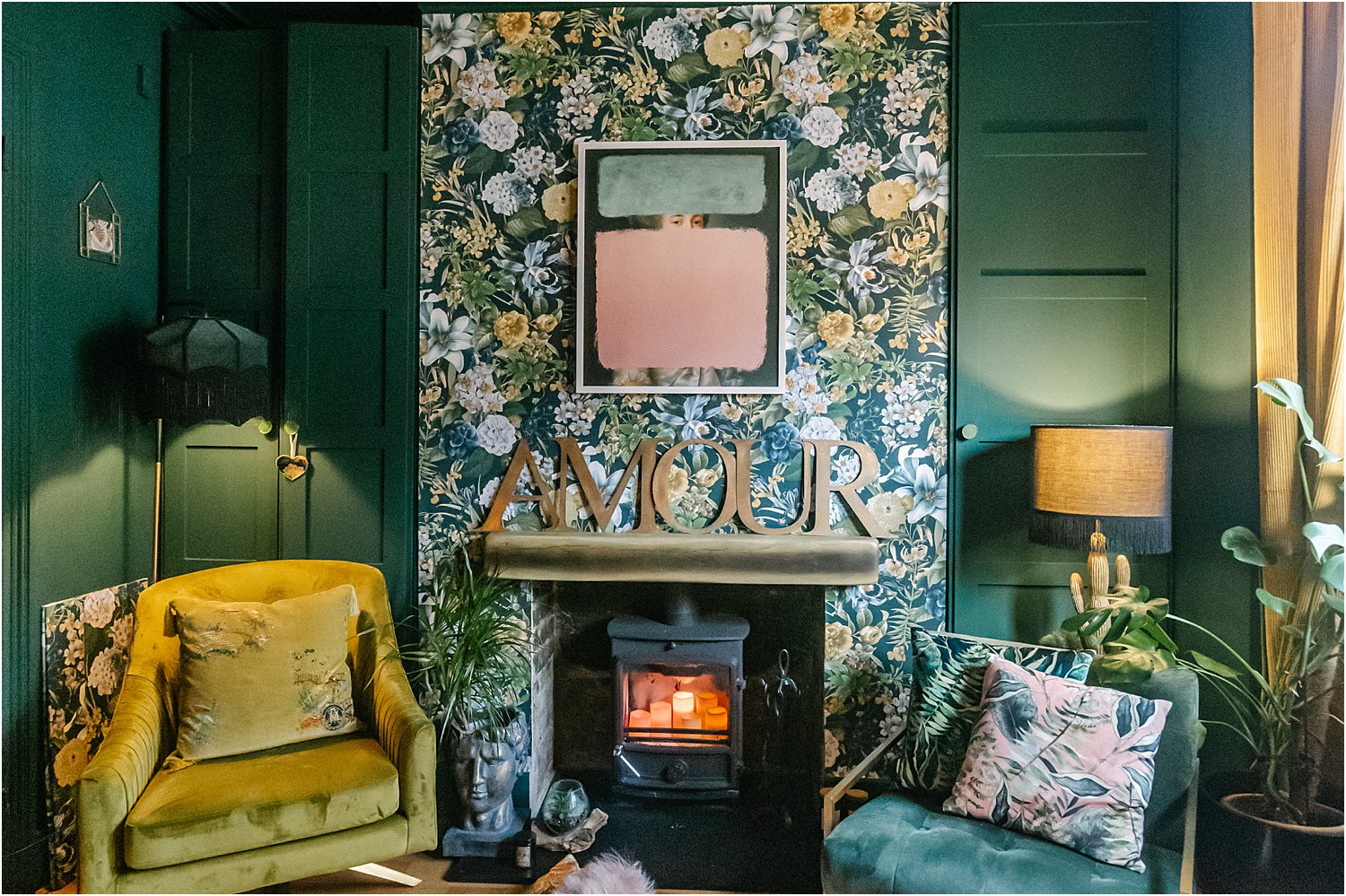 Their commitment is such that for every roll of wallpaper sold, they plant a tree in areas of Africa affected by heavy deforestation. They have recently started a journey to help plant 25,000 trees in Rwanda, Kenya and Ethiopia. You can read more about this project here.
Companies that use their platform for good like Mineheart has my great respect. On their website, products that are marked with a green Mineheart logo means that a portion of its sale price goes to conservation projects.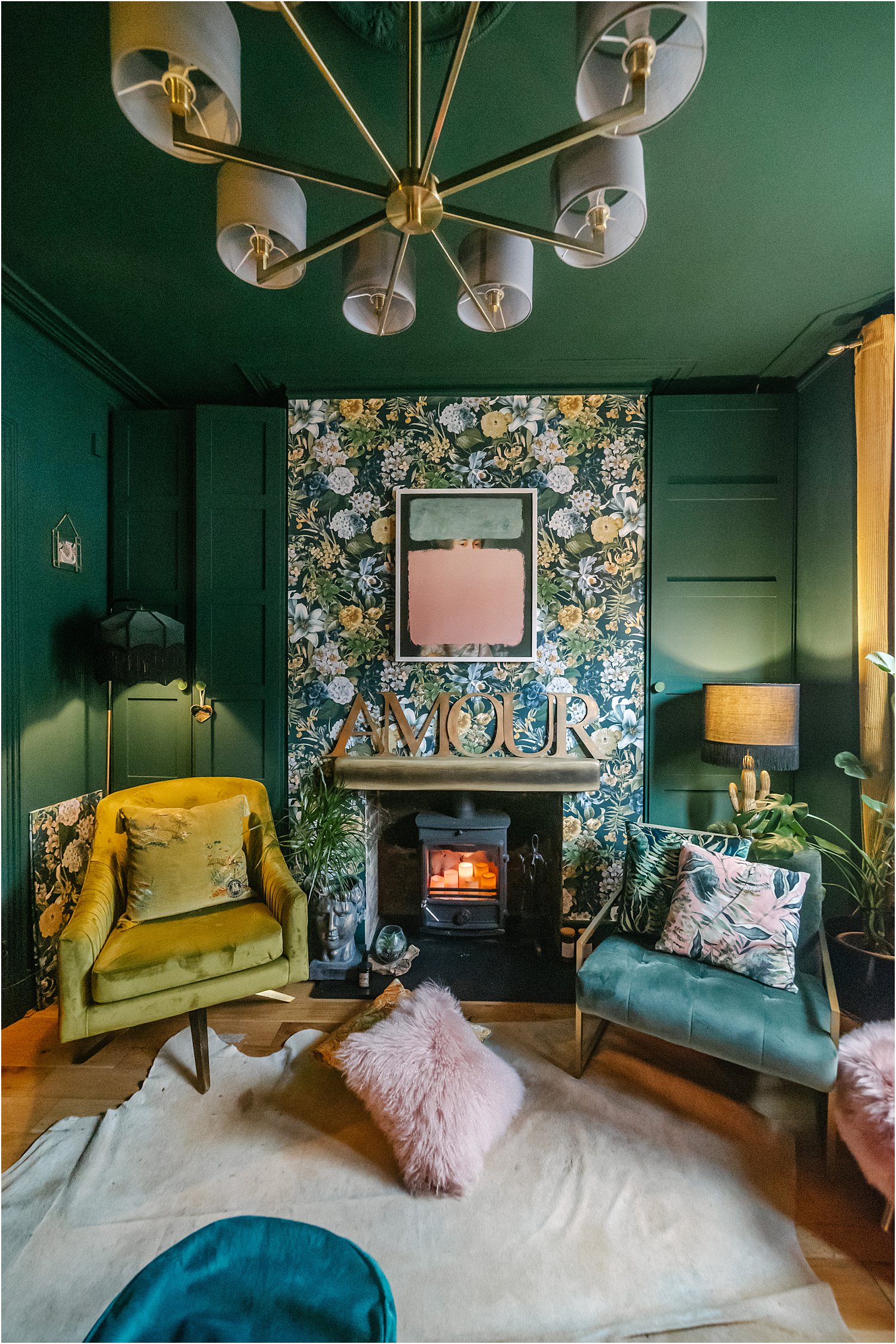 My new 'Colours – Pink & Green' piece from Mineheart has displaced my big wooden letter L which I now have to find a new place for! It brings freshness and a strong contemporary touch to my front room. It's also a conversation starter. Best of all, it has pink – my favourite colour at the moment! And it has allowed me to inject pinks into my otherwise green and mustard room.
Check out Mineheart for creative unconventional art pieces. You might just be surprised at what delight awaits you.
I hope this article on 3 Tips in choosing Art for your walls with Mineheart Design has been useful.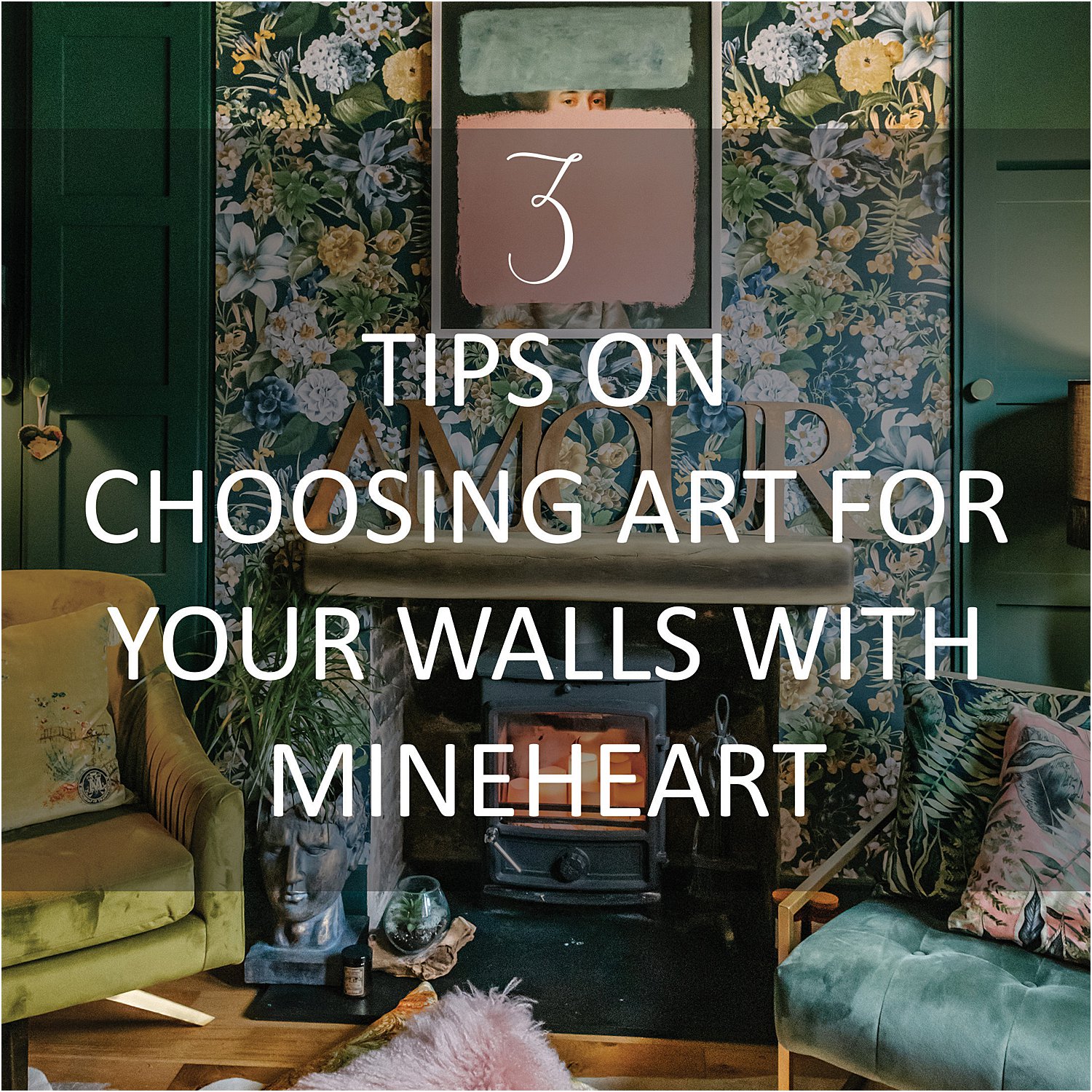 Whilst this is a sponsored blogpost as part of my paid partnership with Mineheart, all opinions are my own. Previously gifted items seen in these photos include the green chair from Honora UK, the yellow velvet swivel chair from Latzio Living, cushions from Avalana Design, tasseled lampshade from Wild Lampshades, gold metal letters from Norfolk Warehouse, Tuffett Baa Stool from The Dotmaker, sofa and footstool from Dunelm, Yellow cone lampshade from Love Frankie, Ceiling light chandelier from Cotterell & Co and wallpaper and paint from a previous paid partnership with Graham and Brown.
Don't forget to download my free resources that will help you design your own interiors and grow your Instagram account! Let's chat on Instagram and follow me on layered.home for more inspiration.