5 Home Interior projects to do during lockdown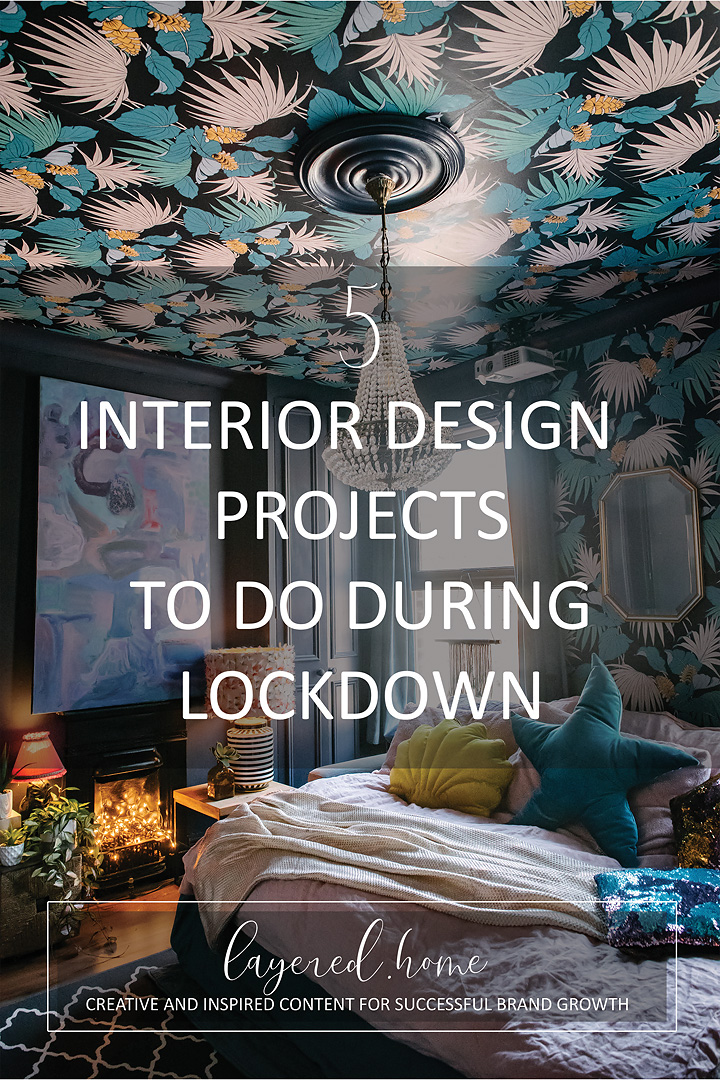 You know those big interior projects that we can never find time for, for which stolen hours here and there just won't do, and that require focus and attention?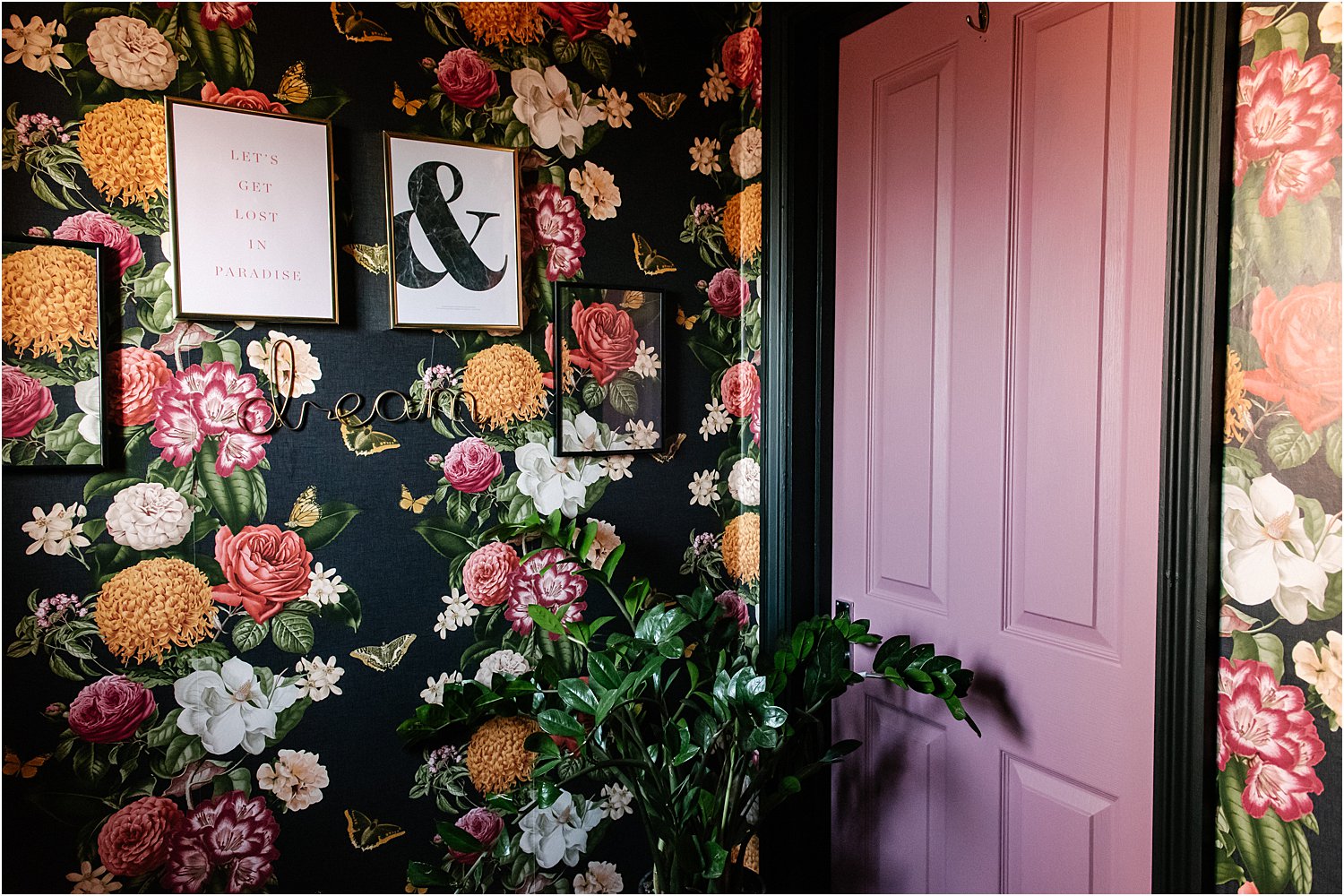 If you are in lockdown and don't have children, then this is the time to get those interior projects ticked off on the to-do list! I have written a free PDF training guide on how to make a start on designing and decorating your spaces. You can download it here.
Here are 5 projects you can tackle head-on when you have plenty of time.
1. PAINT A ROOM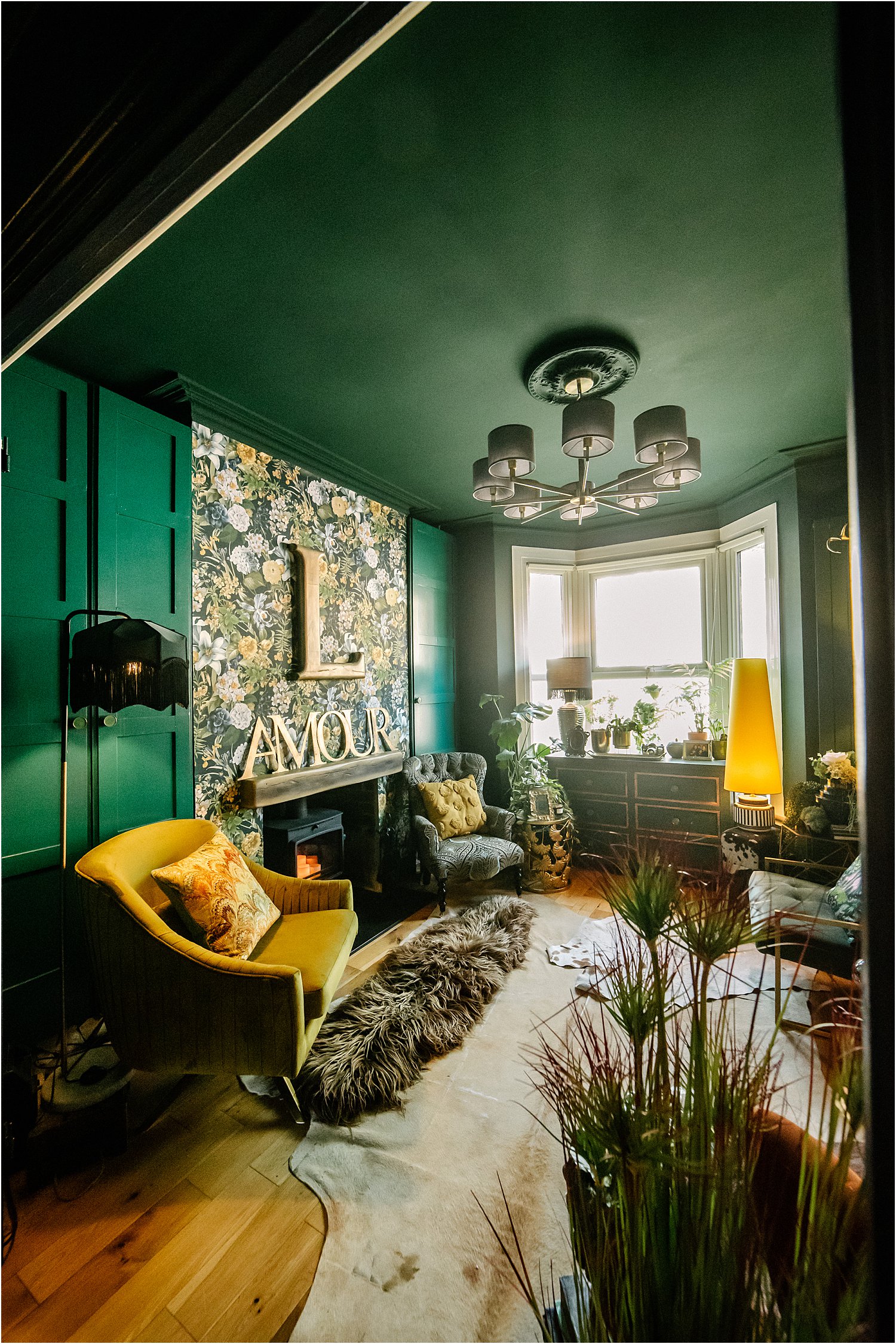 One of the cheapest ways to instantly transform a room is to change its colour. I say instantly, it does take hours to days depending on how much you are painting and how many coats are needed. For example, going from light to dark or vice versa will require more coats. Painting door frames and skirtings add to the time, especially if you have to prep them which is usually the most time-consuming part. Painting the ceiling takes longer than painting walls too.
If you are wondering where to start on deciding your colour scheme, download my Interiors DIY here to help you find the colours that make you happy.
Top Tips:
Use the best quality paint you can afford. Paints that have more pigment in them rather than synthetic elements give you deeper hues with nuances that change according to the light making your room feel a lot more natural and not 'plasticky'. I love Matt paint for this reason – it has that raw natural texture and gives a lot more depth too. The room above has been painted with Graham and Brown Adeline in the Ultra Resistance range.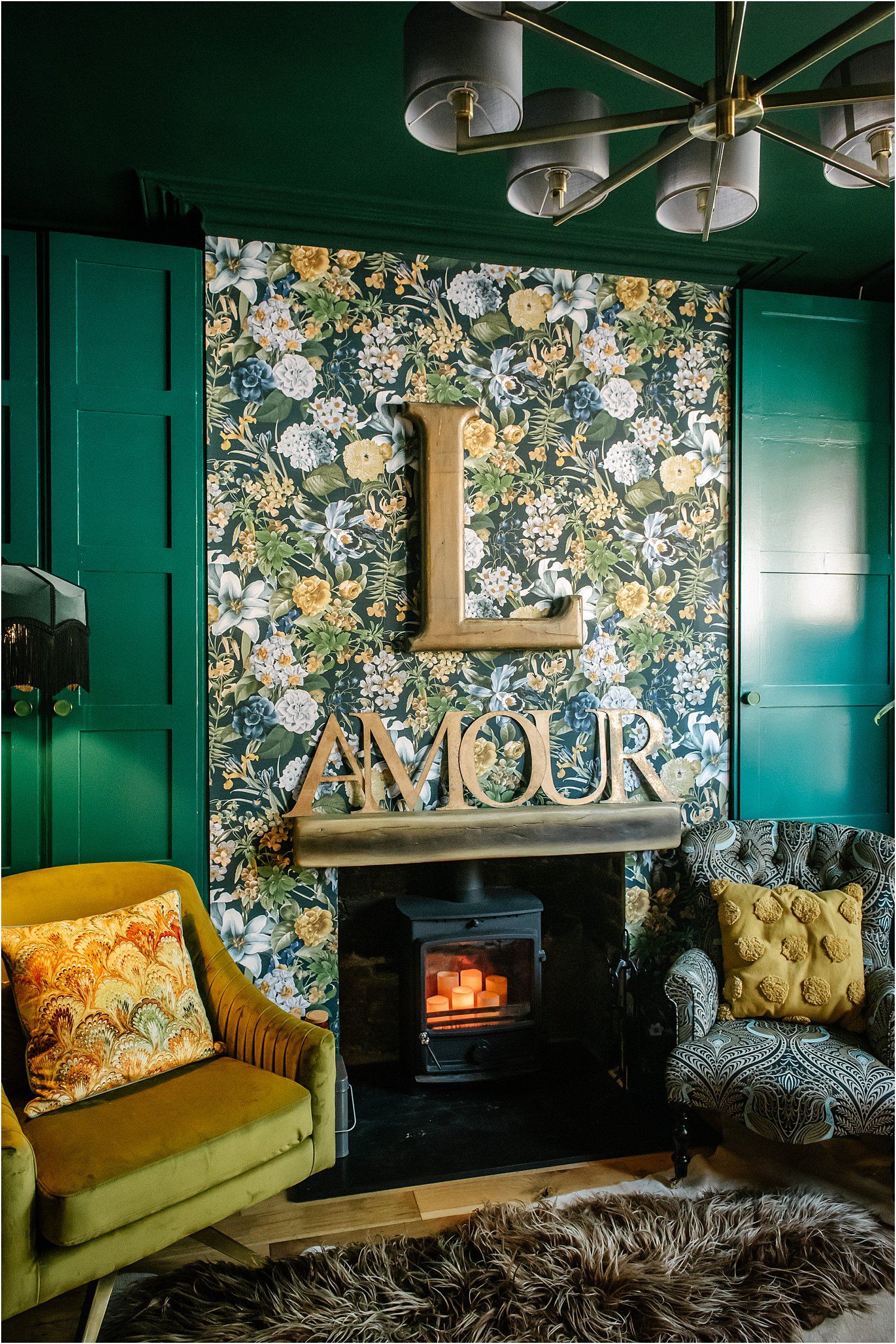 Use Frenchic Lazy Range for anything wooden or metal. Minimal preparation is required namely light sanding to key and wiping. You don't need to strip old layers of paint and it goes on pretty much all surfaces. I even painted my PVC windows with it (I used Frenchic original chalk paint to prime my plastic PVC and then used the colour I wanted to topcoat or eggshell if using another brand). It also is eco-friendly and has very little smell.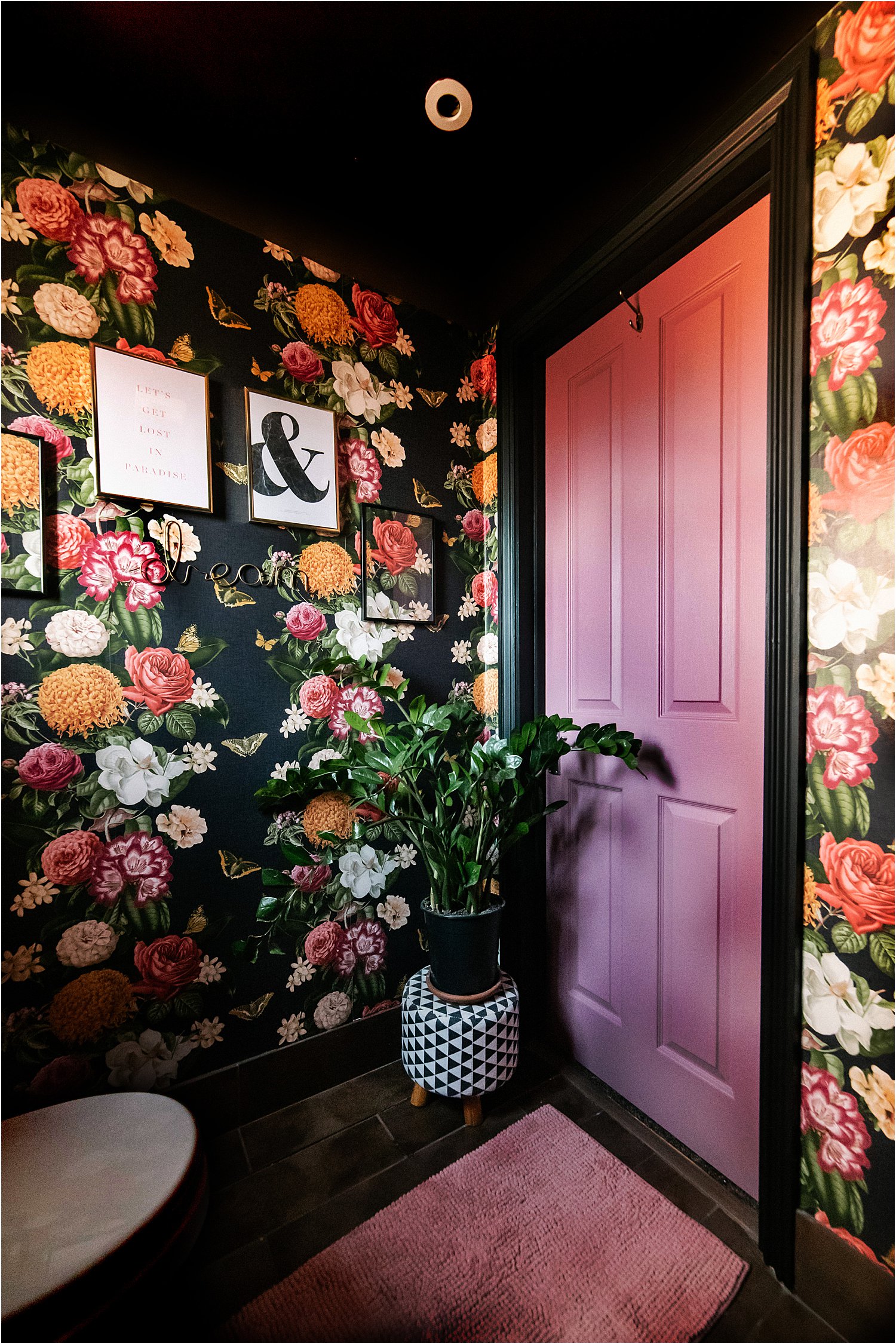 I painted this pink door above with Frenchic Lazy Range Love Letter. Because it's self-levelling, there are no brush strokes in sight! What I regret is not knowing about them before I tackled some furniture painting using another popular brand and honestly, it's no comparison. My old furniture projects before I used Frenchic had very poor and thick brush strokes, I had to spend money and time on waxing them and they absolutely stank. Sorry to say the paint really did stink despite the fact that they are meant to be water-based – my entire family complained. But oh no not with Frenchic! It doesn't smell and it paints like a dream!
2. WALLPAPER THAT CEILING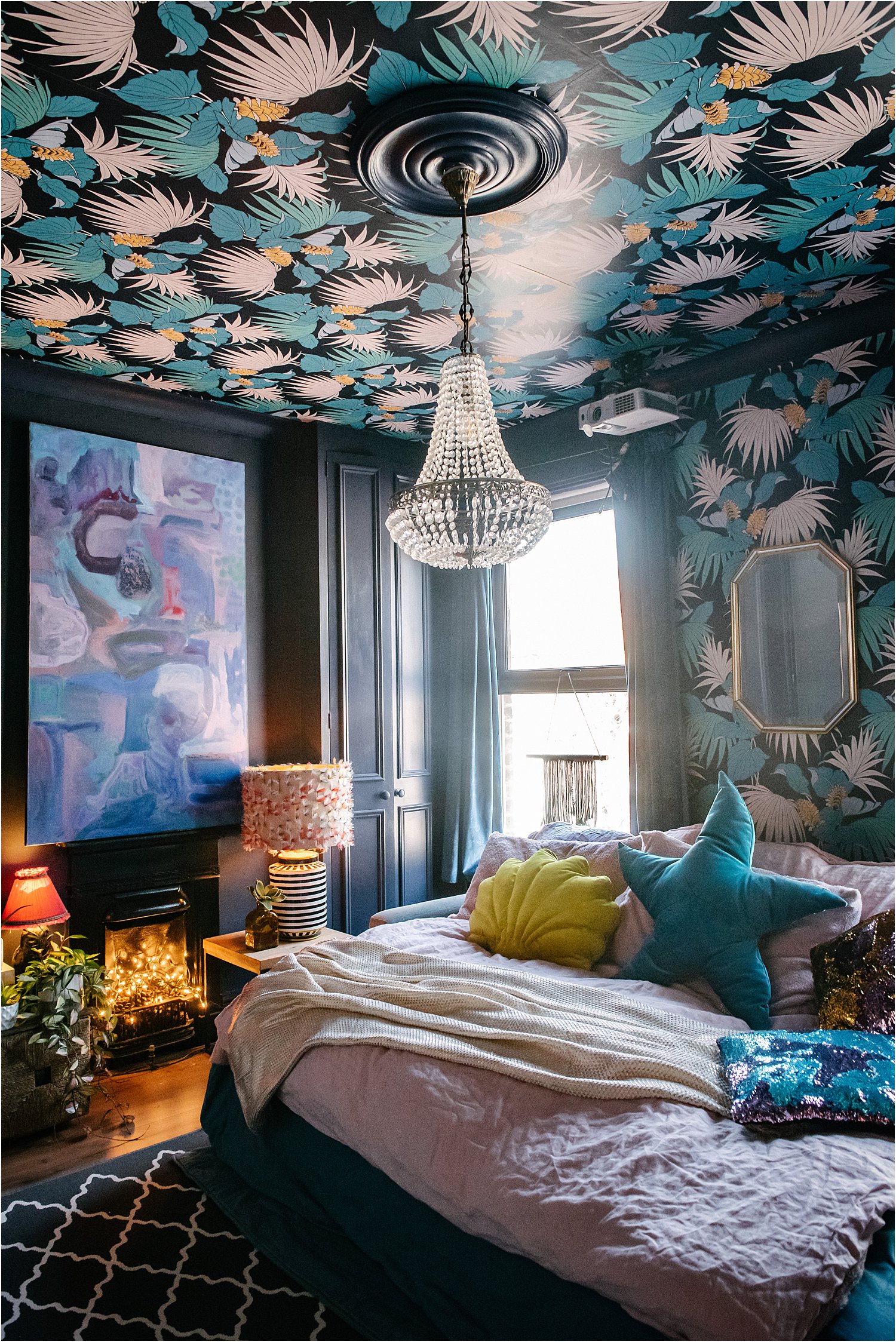 Exercise is key during lockdown right? Well, you don't have to venture outside your front door to get a day's exercise completed. All you need to do is to get a ladder and start papering that fifth wall. I promise you you'll get more than your daily repetitions of stretches especially around the arms, neck, legs and and body. The wallpper I used here is Osborne and Little Vernazza in the Navy colourway.
Top tips:
Mix the paste thicker than you would normally! Get another person to help as being a two-person team will massively help!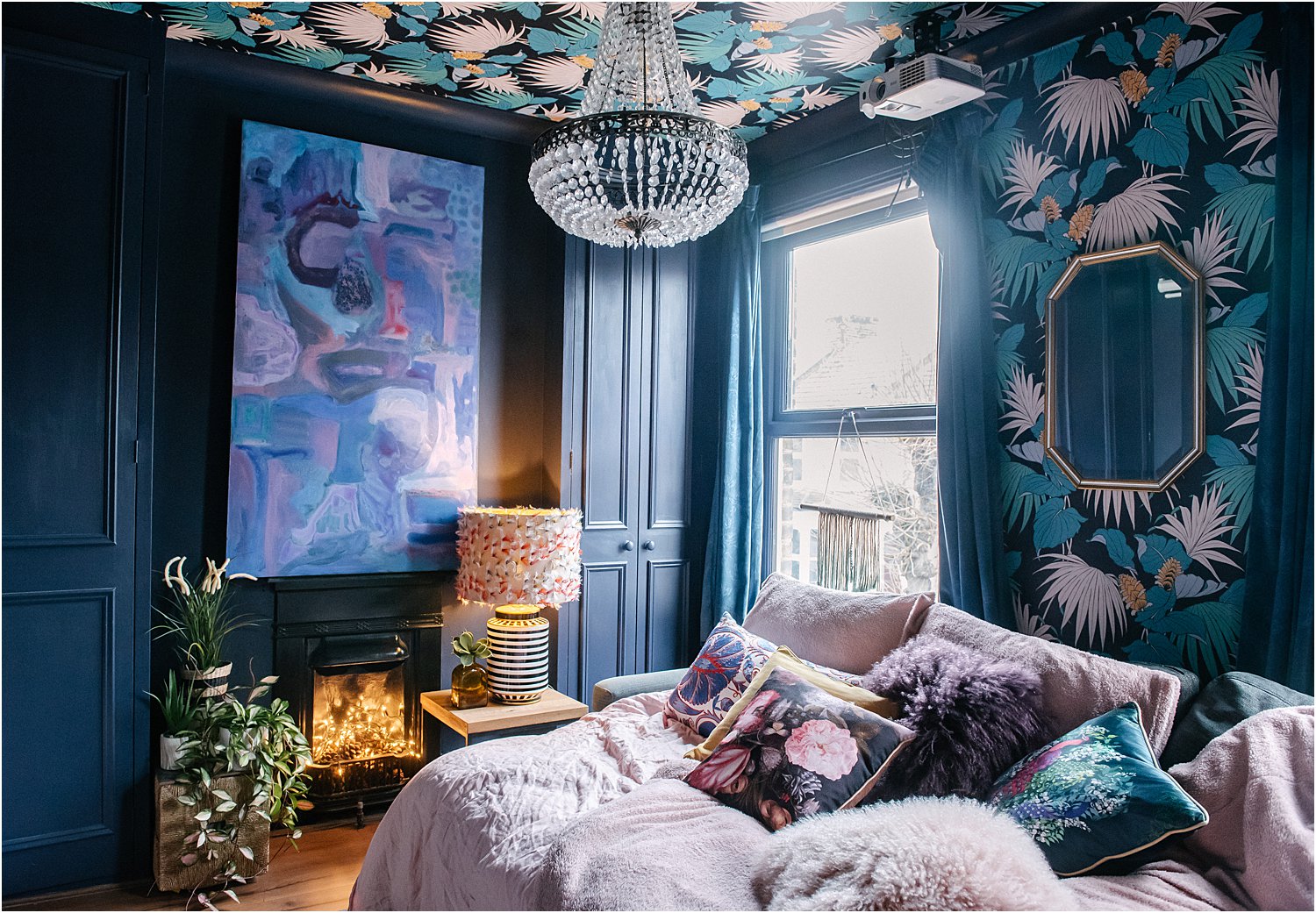 Not sure which pattern is for you or whether pattern is for your? Download my Interiors DIY free PDF guide here.
3. GET YOUR GARDEN SPRING/SUMMER READY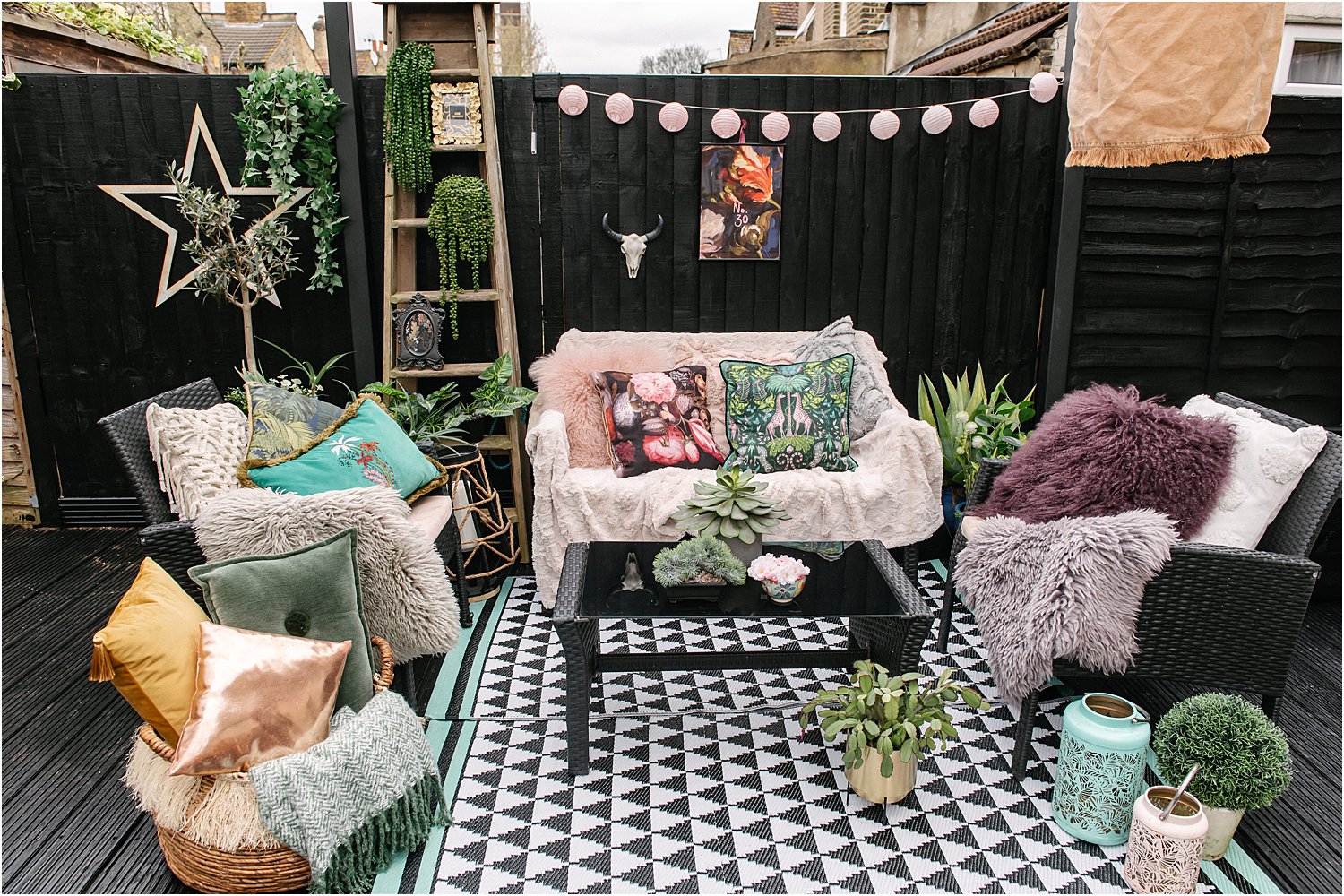 Getting your garden in tip top shape ready for the onslaught of spring and summer requires more preparation and time that you think. There's re-oiling or staining the decking or fences to do, planting seeds or baby plants and jet-washing furniture dusty from storage. We have a cherry tree in our decked garden so we have to wait until all the blossoms have fallen before we can really clean the decks. It's honestly raining blossoms for weeks on end in March and April. It's pretty though so I'm not complaining.
I cannot recommend Protek Wood stain highly enough! Here I used their Royal Exterior for the fence and Decking Stain for the decking. The depth and quality of the colour is so good and so easy to apply. They are also reasonably-priced. I will be using the Timber Eco-Shield for my cabin which gives a very Matt yet so richly pigmented finish.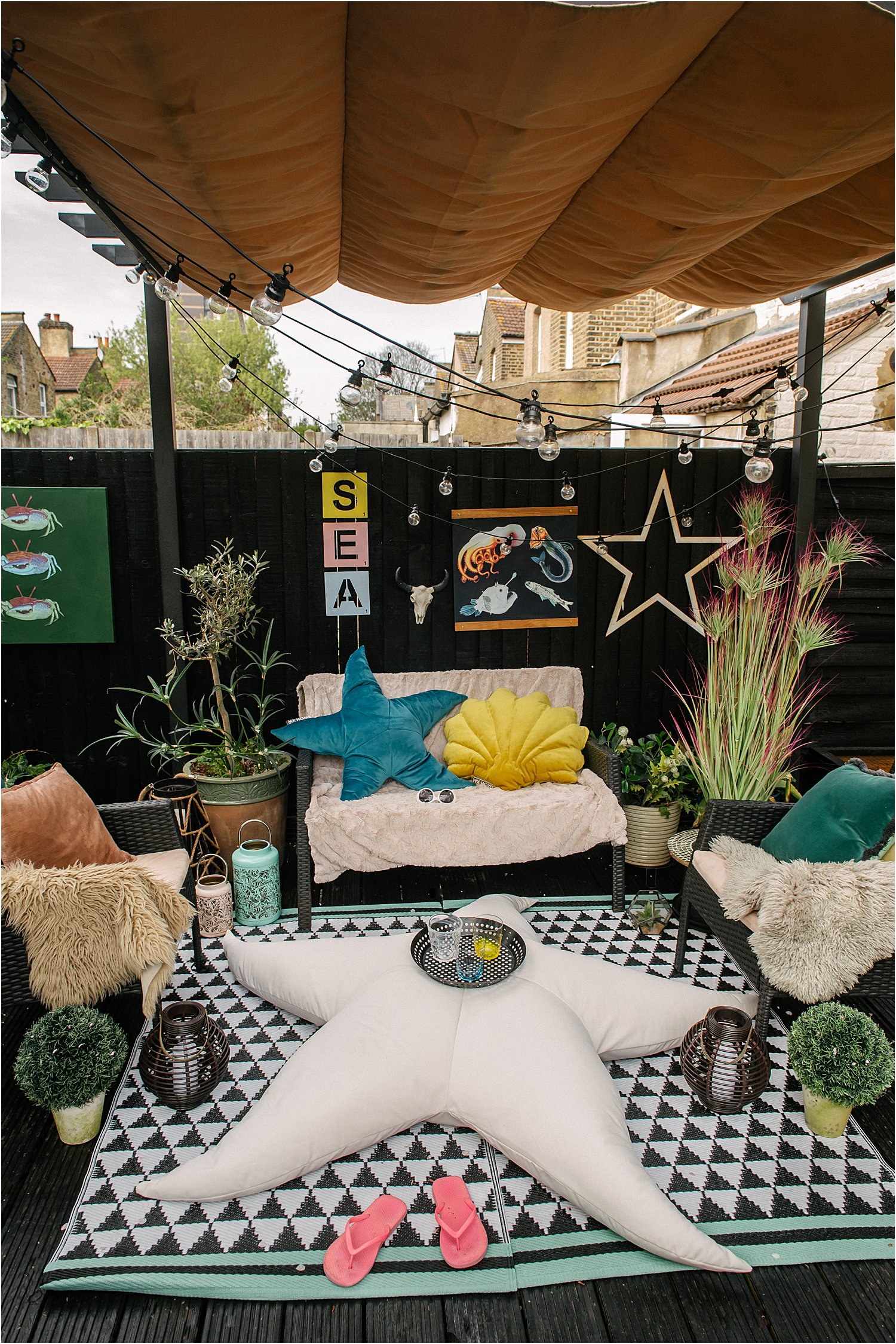 I'm planning to build the cabin where that unpainted bit of the fence is to the left. But the lockdown has put a hold on this project. Hopefully we can pick up where we left off soon.
Top Tips:
Change up your garden with some fun themes for the children like this sea theme above. Decorate your outdoor areas just as you would your indoor spaces. For help on how to start, download my free guide here.
4. SPRING-CLEAN YOUR KITCHEN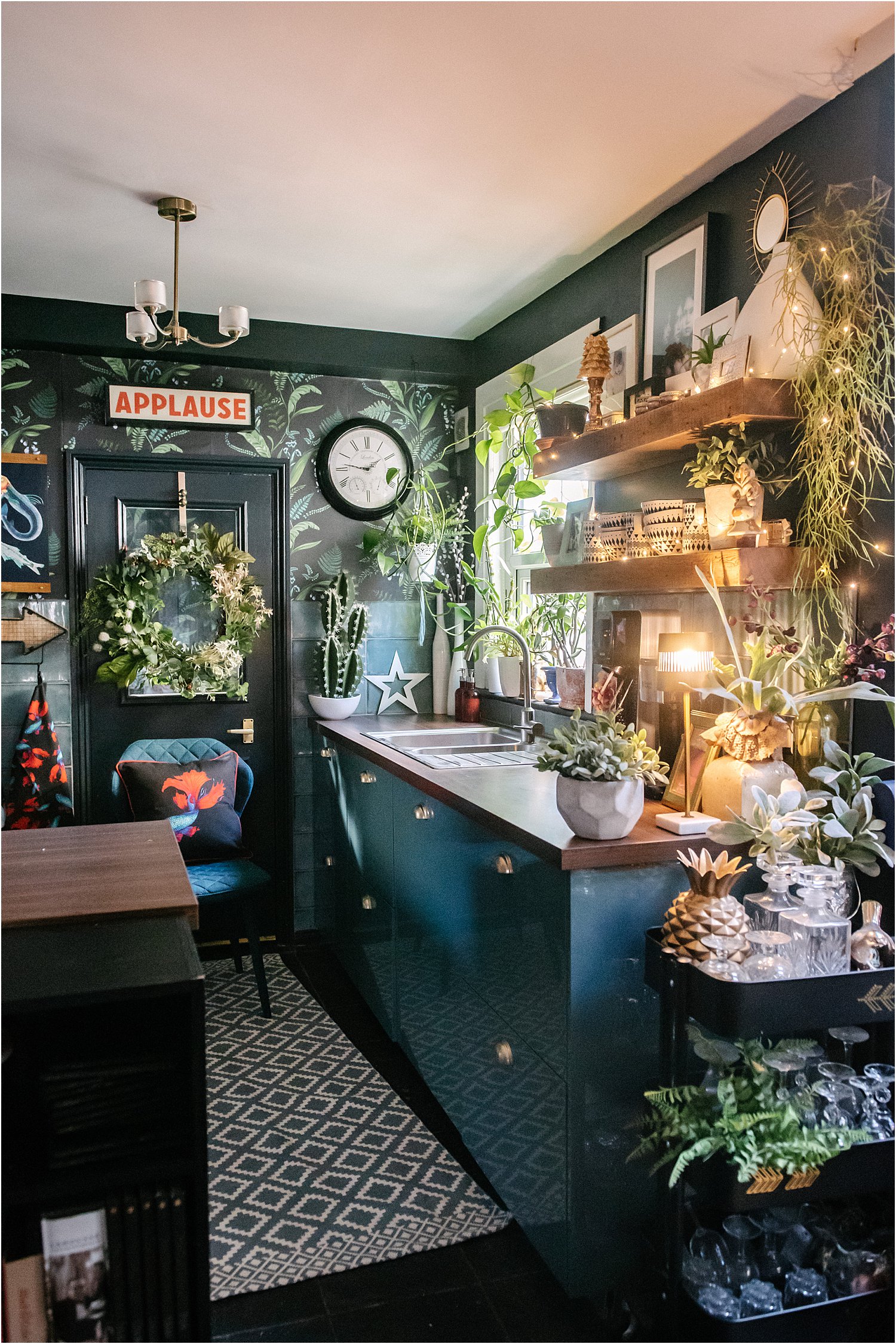 Bleach is my new best friend! From surfaces to innards of drawers and cabinets, to food packaging, I am wiping them with bleach. If you want one day to look different than Groundhog Day, then get those drawers, cabinets, surfaces, kitchen doors gleaming. You'll end up KonMari-ing your kitchen in no time and without thinking too much about which knife, basting brush or unused chopstick sparks joy in your life.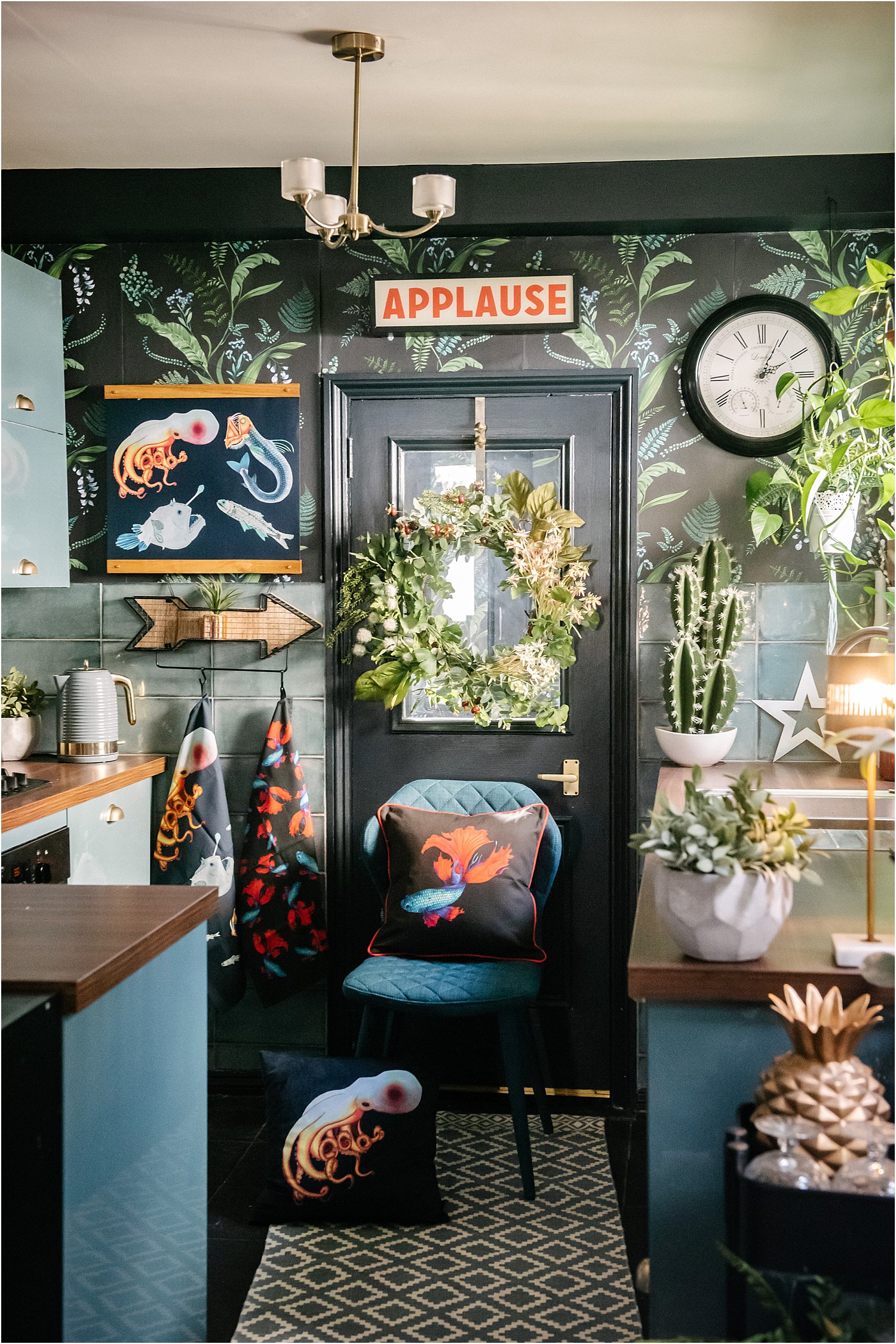 5. SWITCH UP YOUR GALLERY WALL
Now this always takes longer than you think! Much like faffing, rearranging furniture and shopping your home, planning your gallery wall takes a lot of time. First, there's choosing the pictures that you want up there, then there's arranging and rearranging them until you get it right, then there's the actual job of putting them up – all straight and level if you can.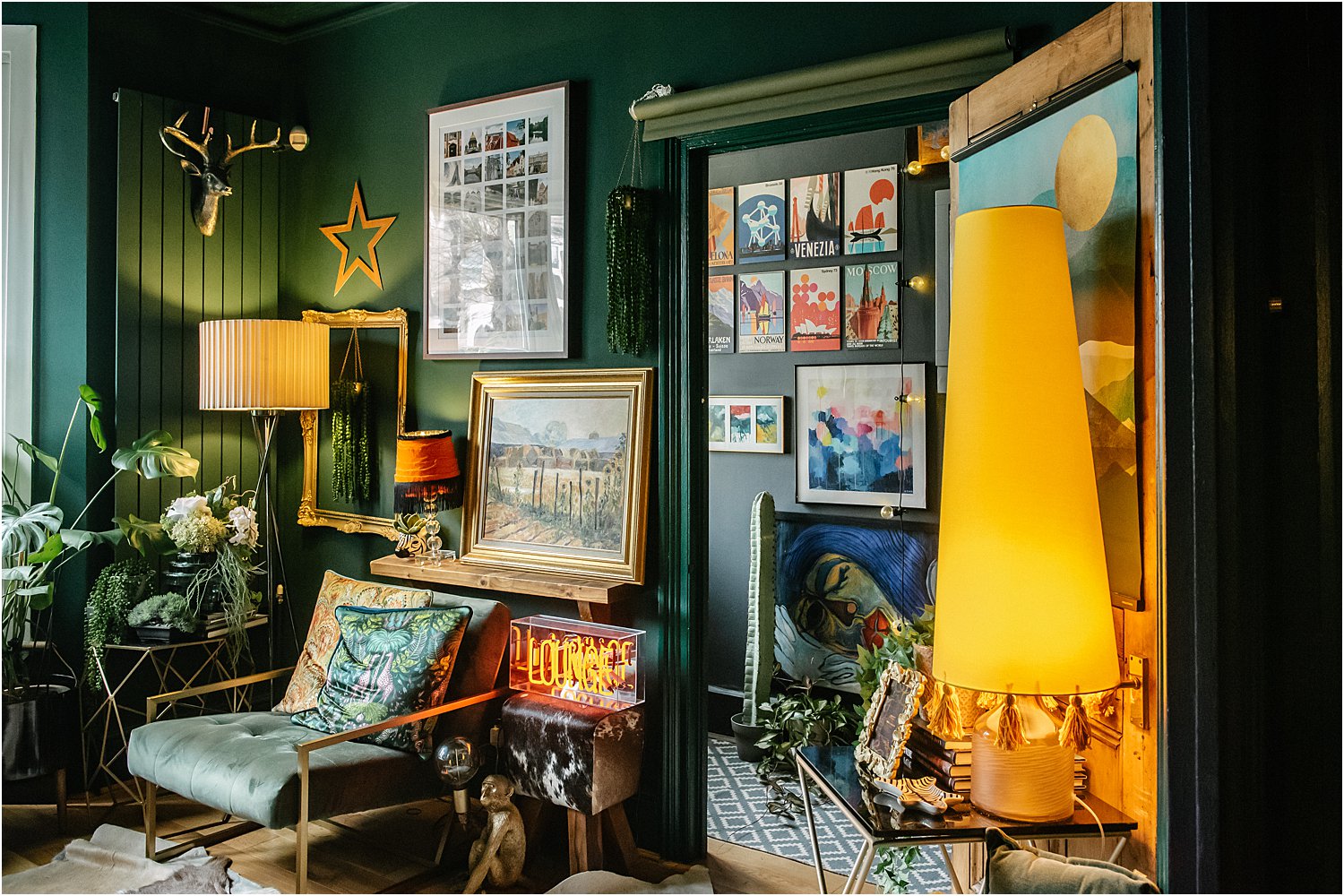 If you don't know where to start with pictures or want some creative ideas on where to source them from, download my free Interiors DIY here which offers many creative accessorising ideas.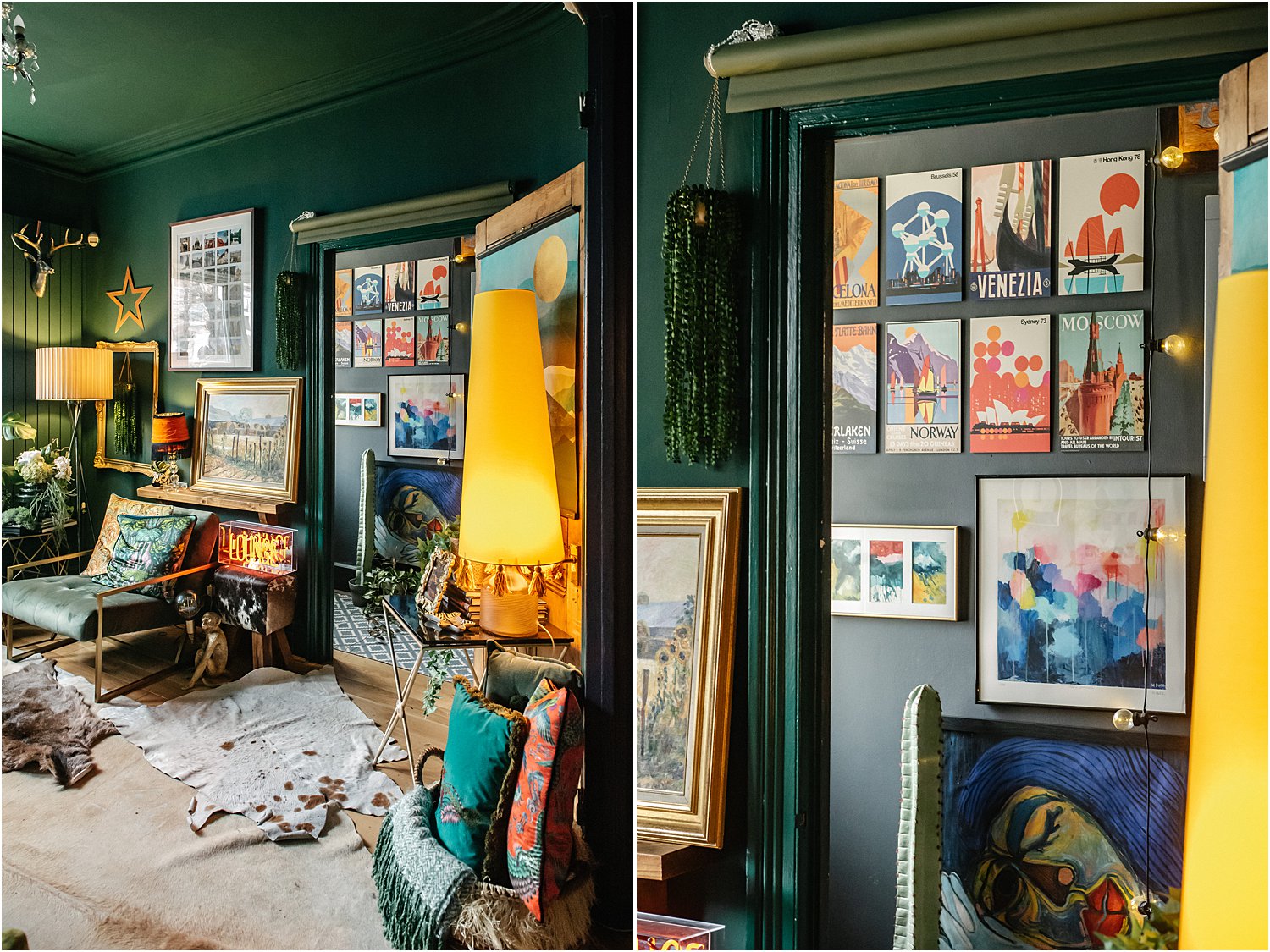 Top Tips:
Use A4 sheets with blue tack when playing around with placements and formats on the wall. Use a spirit level when putting the pictures up. Save yourself the hassle of drilling and use command strips instead! Simples!
I hope you enjoyed this article on 5 Home Interior projects to do during lockdown.
This post is not sponsored but contains previously gifted items from many brands and an affiliate link with Frenchic.
I hope you found at least one of these projects worth doing to make use of your time during this lockdown!
Don't forget to download my free resources that will help you design your own interiors and grow your Instagram account! Let's chat on Instagram and follow me on layered.home for more inspiration.