This article is about how to hang wallpapers: tips tricks costs and types. I've used many types of wallpapers in my home. It's one of the quickest and easiest way to transform your room! In this article, I'll be showing you an eco-friendly way to refresh a room with wallpaper without breaking the bank and sharing tips in hanging wallpaper up.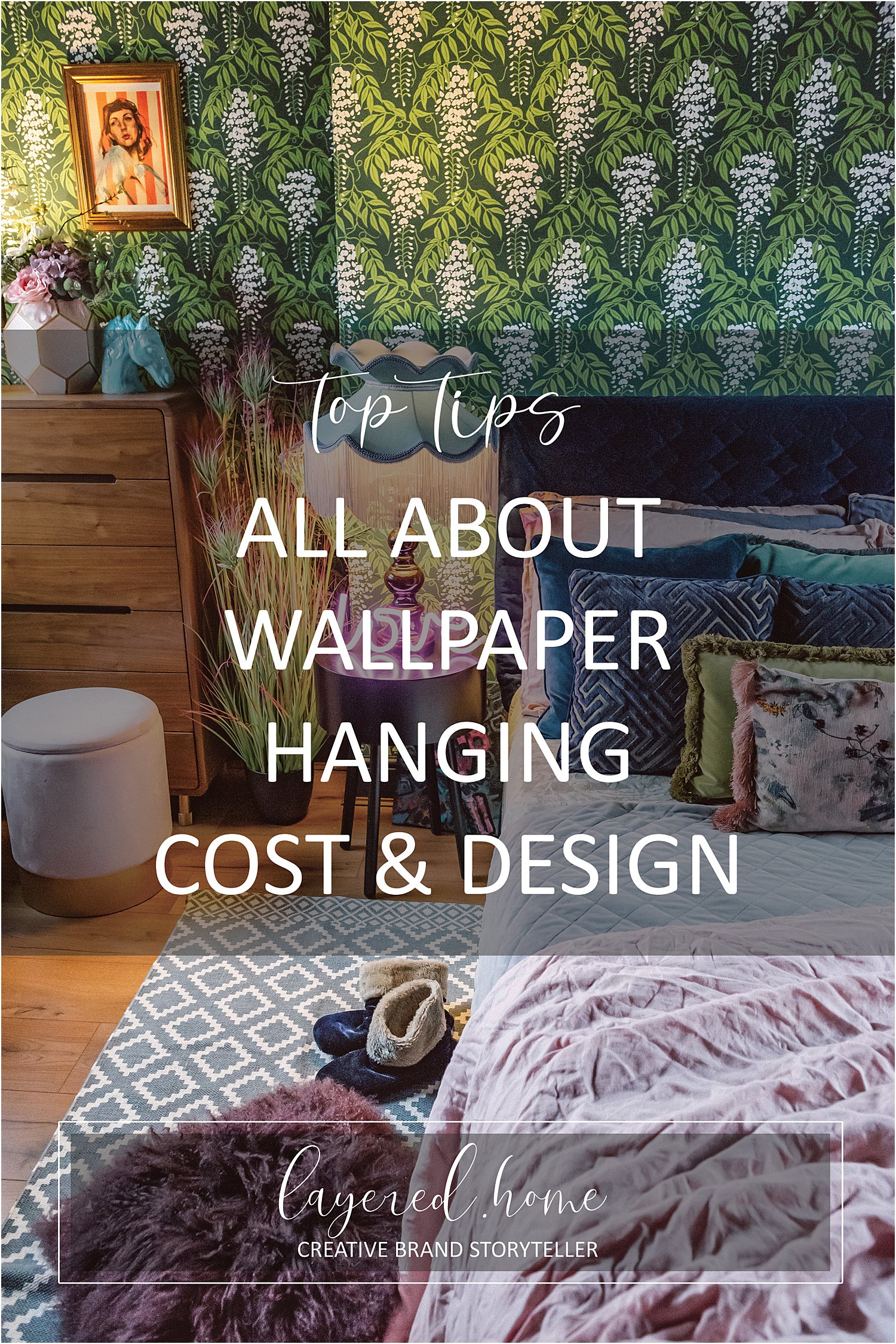 There's also a special discount code at the end of this article which could come in handy if you're looking for a wallpaper refresh.
Backstory and wallpaper tips
First, the backstory. I've never used wallpaper until we moved to our current Victorian home 7 years ago. With the thousands of choices out there, finding one that I thought was suitable was a daunting task. When the first wallpaper I purchased arrived, the thought of putting it up by myself and messing it all up was a bit too much so I paid my builder to do it.
Big mistake! I watched and assisted him put the wallpaper up and was disappointed with the workmanship. That's when I decided that I could do it myself and better! So since then, I put up all the wallpapers and murals in my house apart from when I hired another builder to help with wallpapering my youngest daughter's ceiling which required a platform ladder and was a two-person job.
I have put up a grand total of 22 wallpapers and murals in my current home! These wallpapers have ranged from £13 to a couple of hundred pounds per roll. And what I found was that there's always a reason for the price. Nothing surprising there!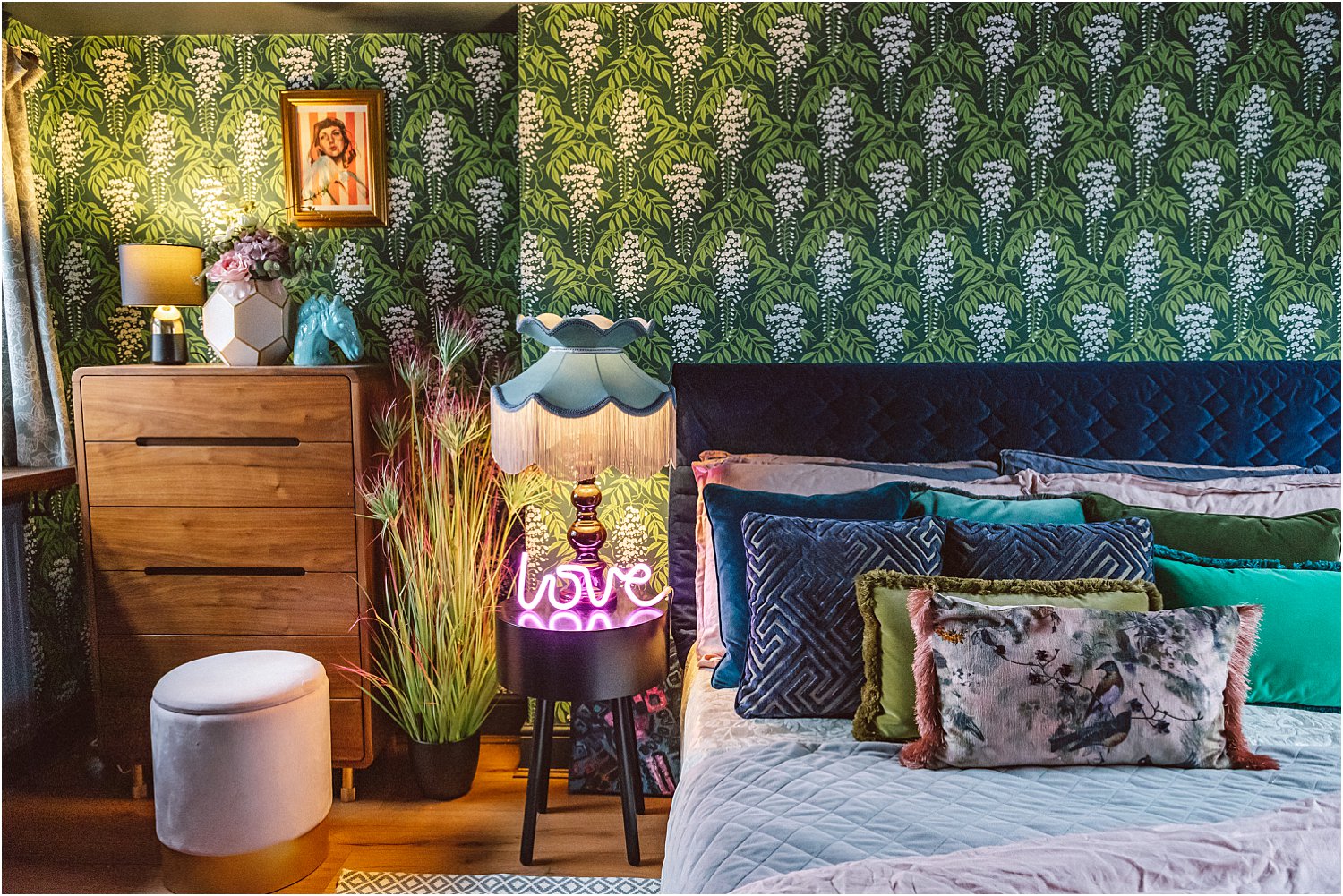 Cost of wallpapers and corresponding quality
The inexpensive papers (under £30 per roll) required more care when putting up. Often these cheaper wallpapers use uncoated paper. You have to be extra careful not to scrape them with your fingernail or accidentally smear some wallpaper paste on them otherwise you'll be left with an obvious mark. Any accidental folds would also show up easily. An all-over pattern helps with disguising imperfections.
Mid-range wallpapers (between £50 – £100 per roll) are usually made of much better paper quality sometimes using fibrous art paper. You can get a velvety matt finish which feels luxurious. The paper is usually thin and flexible but super durable. Accidental smears get wiped off easily or absorbed enough that they don't show as much. Pigments are of better quality, rich in colour and can even give you nuances of tone depending on the light.
More expensive wallpapers (upwards of £100 per roll) are usually thicker, have a coating on top so they hardly mark at all and are wipeable. The bonus part – these wallpapers can be easily strippable! They literally just come off the wall so perfectly that it makes you think you could re-use them! They are usually also at a longer width of 0.7m whereas the cheaper ones are at 0.52m so you get more for your money with the more expensive papers.
And of course, remember that the cost of wallpaper also depends on the 'brand', that is, which part of the market that particular brand is located in.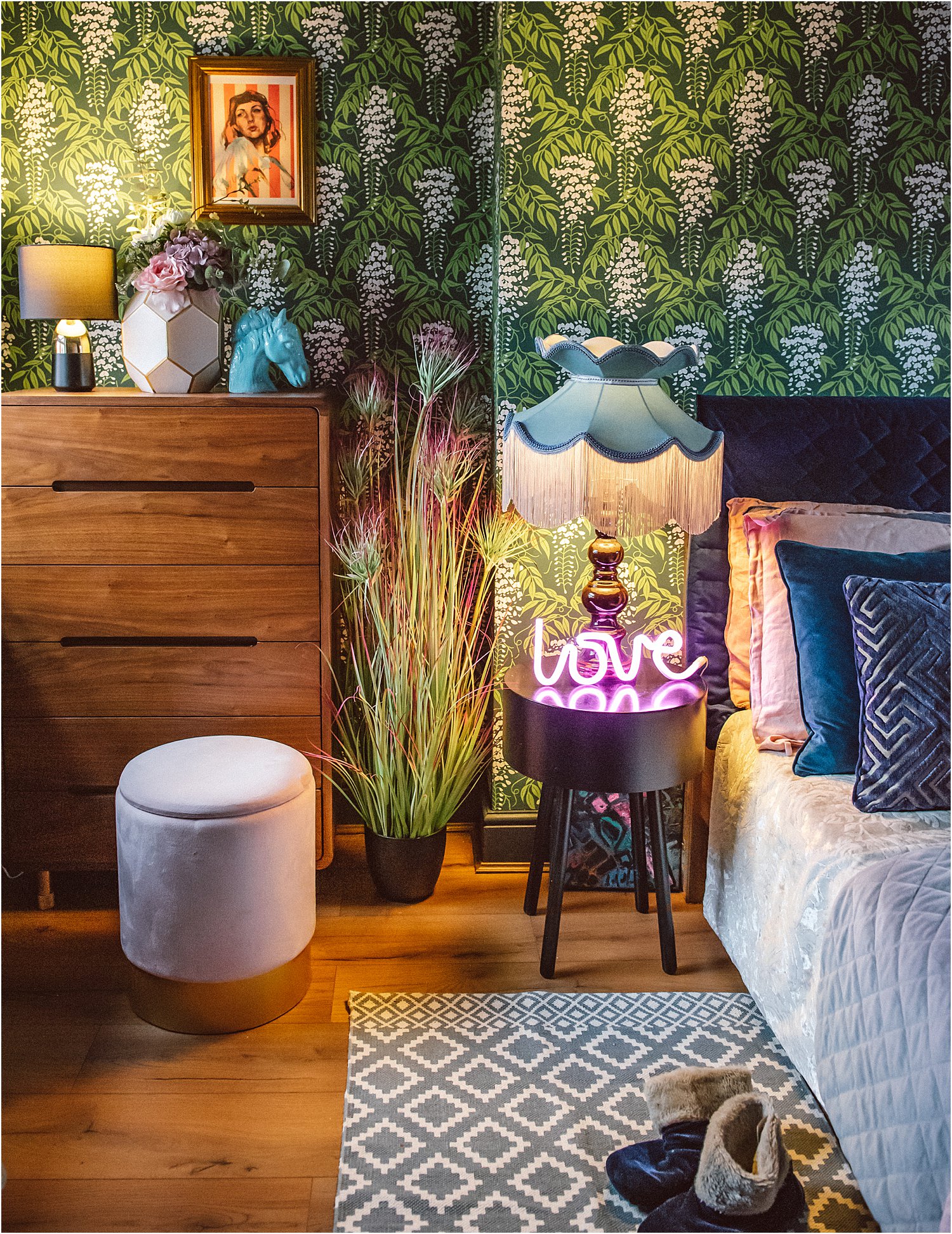 Top Tips
The usual advice is to butt the wallpaper edges together which I have done when I first tried wallpapering. However, I've found that when the paste dries, sometimes the paper gets ever so slightly pulled in so a gap becomes visible. Since then, I usually overlap the panels by the smallest 1mm possible in case any pulling occurs when drying and is my preferred way.
Do bear in mind that if the wallpaper design you have chosen is dark, the edges of the panels sometimes show up because wallpapers are printed on light coloured paper stock. With cheaper wallpapers where the ink just sits thinly on top, this white edge can be an eyesore. With the mid-range and more expensive papers, this is usually not an issue as the pigments are much richer and soak in well into the paper.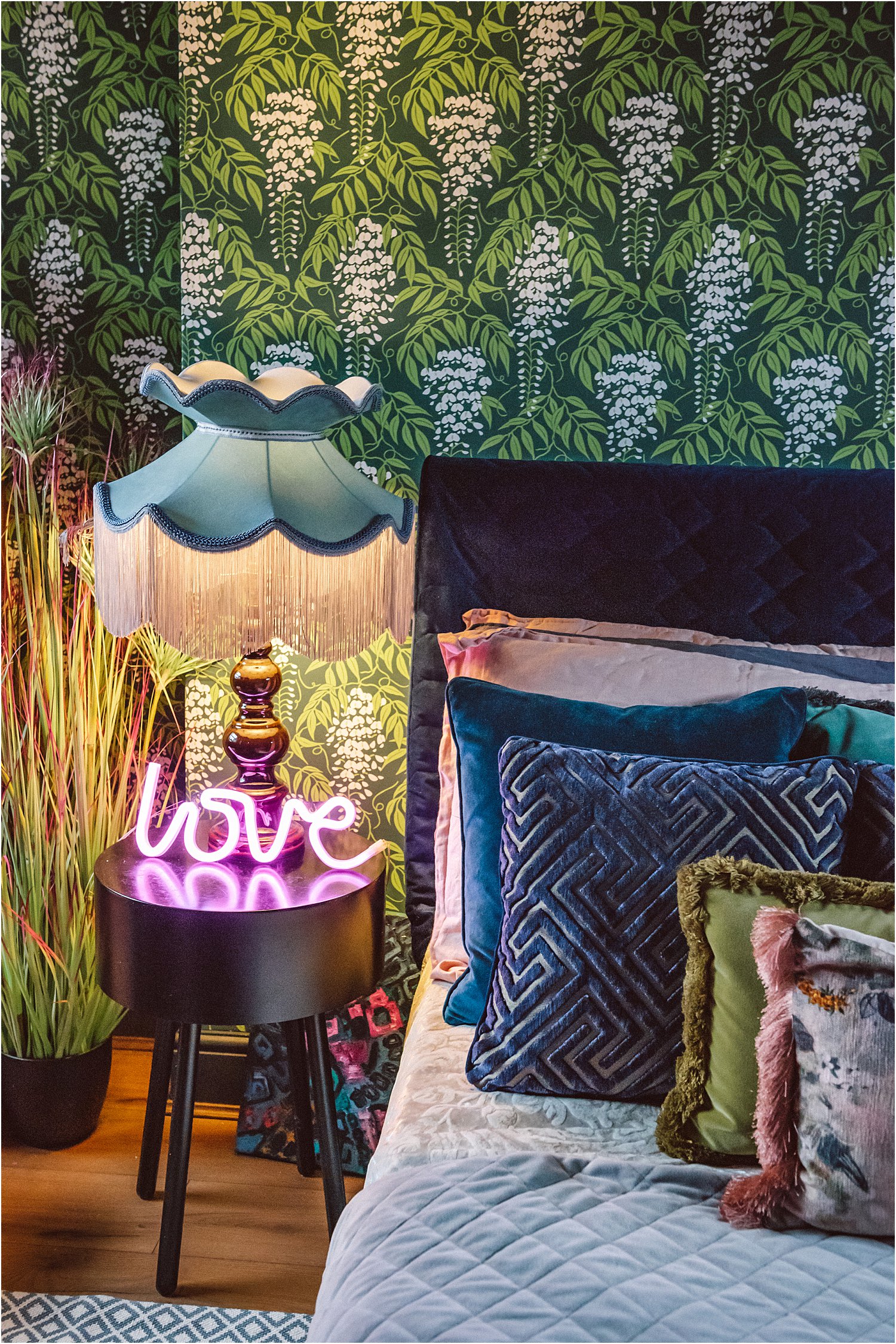 Another common advice is to always cut the edges with a sharp knife. I pre-cut the panel with the top edge all lined up using a sharp knife (pre-cutting flat on the cutting table / floor). But I never cut the bottom and side edges with a knife especially when they have to sit next to or above a trim. This is because I find that skirtings and trims in my old victorian house are NEVER straight! What I do is fold along the edge making a crease, then I peel the paper off a little and cut the crease with sharp scissors. That way it's cut exactly to the wonky lines and edges! I do this when cutting around switches and sockets too.
Lastly, tea towels are your friends. I always have a couple of clean tea towels to wipe any excess paste quickly before they mark. I use both a wallpaper brush and a tea towel to flatten away any air bubbles. Fibrous paper hardly produces any air bubbles. This is another reason why they are one of the easiest papers to hang.
The soulful way
So with the above out of the way, I want to introduce to you a British wallpaper designer, Fiona Howard. Fiona designs her wallpaper the 'traditional way' – that is, by hand first, sketching her designs into repeating patterns and then carving them onto lino. She then prints the lino by hand creating a 'block-printed' design which is embedded with the hand of the maker. This process can take days depending on the number of colours and times lino is printed over to complete the design.
It's a slow soulful process which differs from patterns created digitally. And I'm all for soulful. You get a feel for the maker's talent and care in producing the design. As a result, the process and product are all the more special. So you could truly say, Fiona's wallpapers are a true 'designer wallpaper'.
In view of the above, it is surprising that Fiona's wallpapers are affordably priced at £69 per roll. I have covered two walls of my loft bedroom with it and it was so easy to hang. The pattern repeat allowed very little waste and the matt velvet texture makes it feel so much more pricey and luxurious.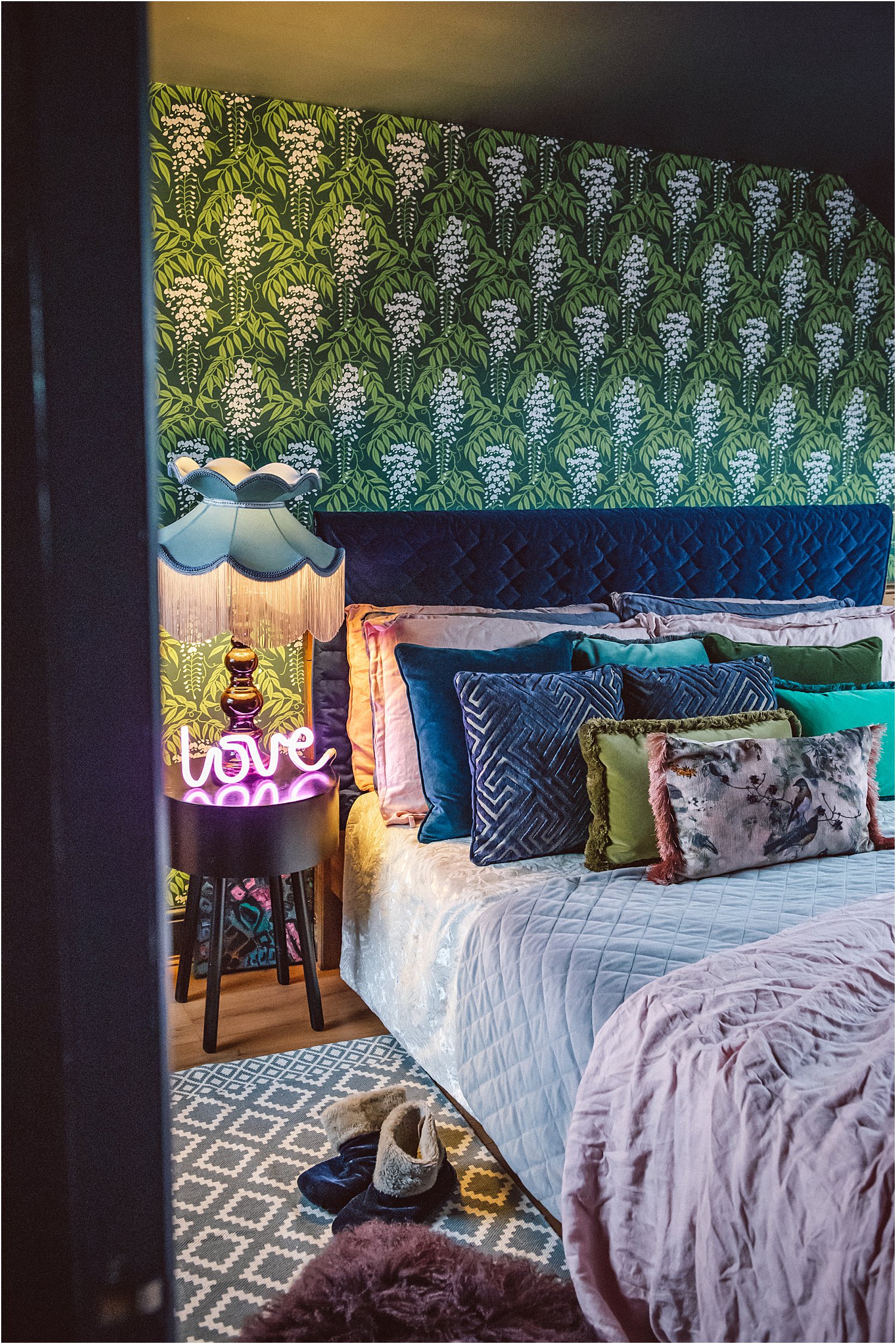 The green way
Fiona is very conscious of her wallpapers being as green as possible. Each wallpaper is printed in the UK on FSC papers using environmentally friendly inks. To show her commitment to caring for the environment, for every roll of wallpaper sold a tree is planted in conjunction with One Tree Planted.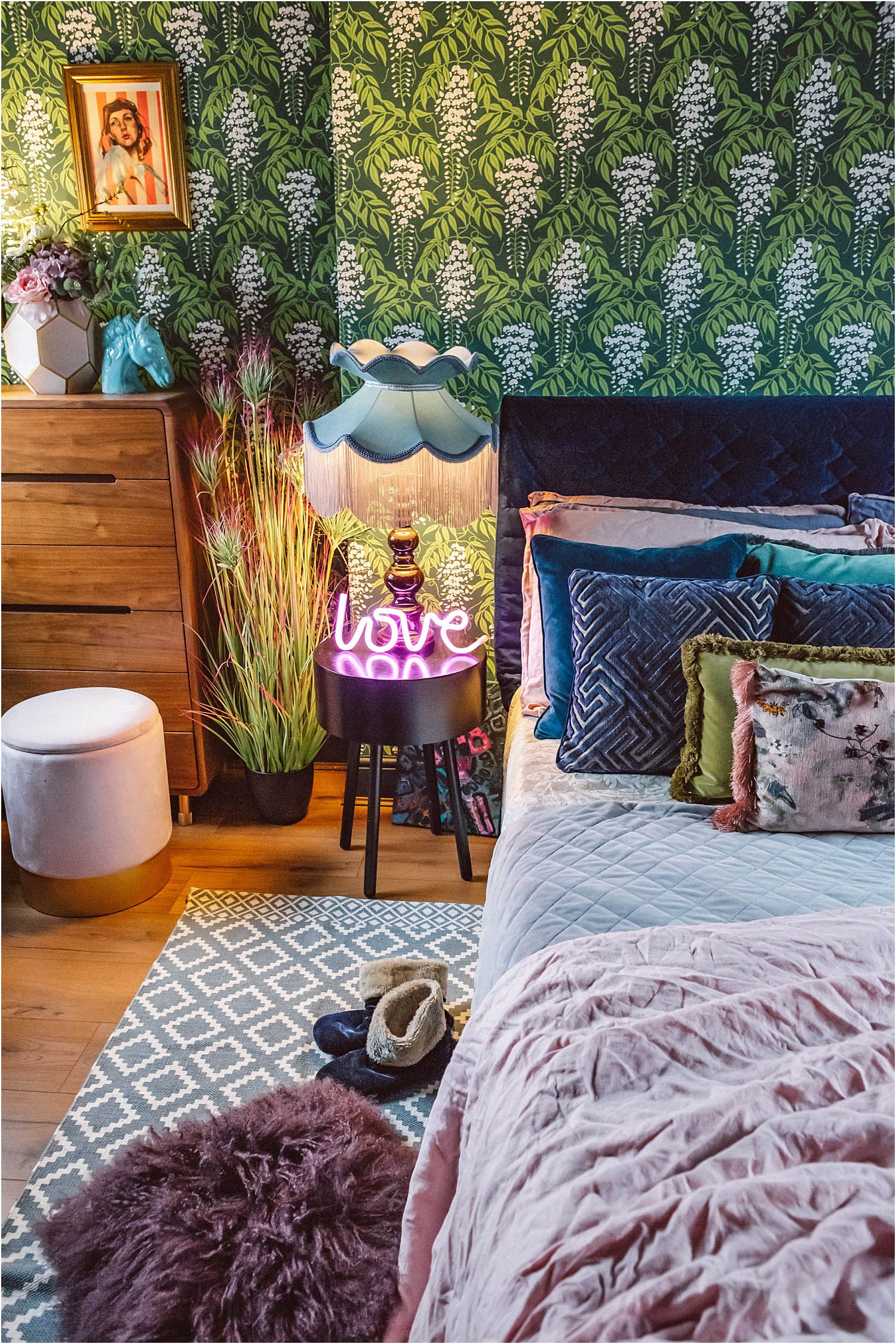 The British way
Fiona takes inspiration from British flora, the coast and the countryside. This is one of the reasons why I was drawn to her designs as I have so missed being outdoors, seeing lush wisteria adorning houses in the spring, summers by the sea and countryside walks with rolling hills in view.
These four designs below are my top favourites from Fiona's wallpaper designs. Do check out her complete range as they are all stunning. They come in various colourways and if you require a specific colour to match your interiors, then Fiona can print them in bespoke colours too.
I have asked Fiona to talk briefly about these four designs. Here are Fiona's own words…
Wisteria
"Depicts pretty Wisteria flowers trailing delicately from leafy branches. I sketched this Wisteria rambling across the front of a friend's cottage."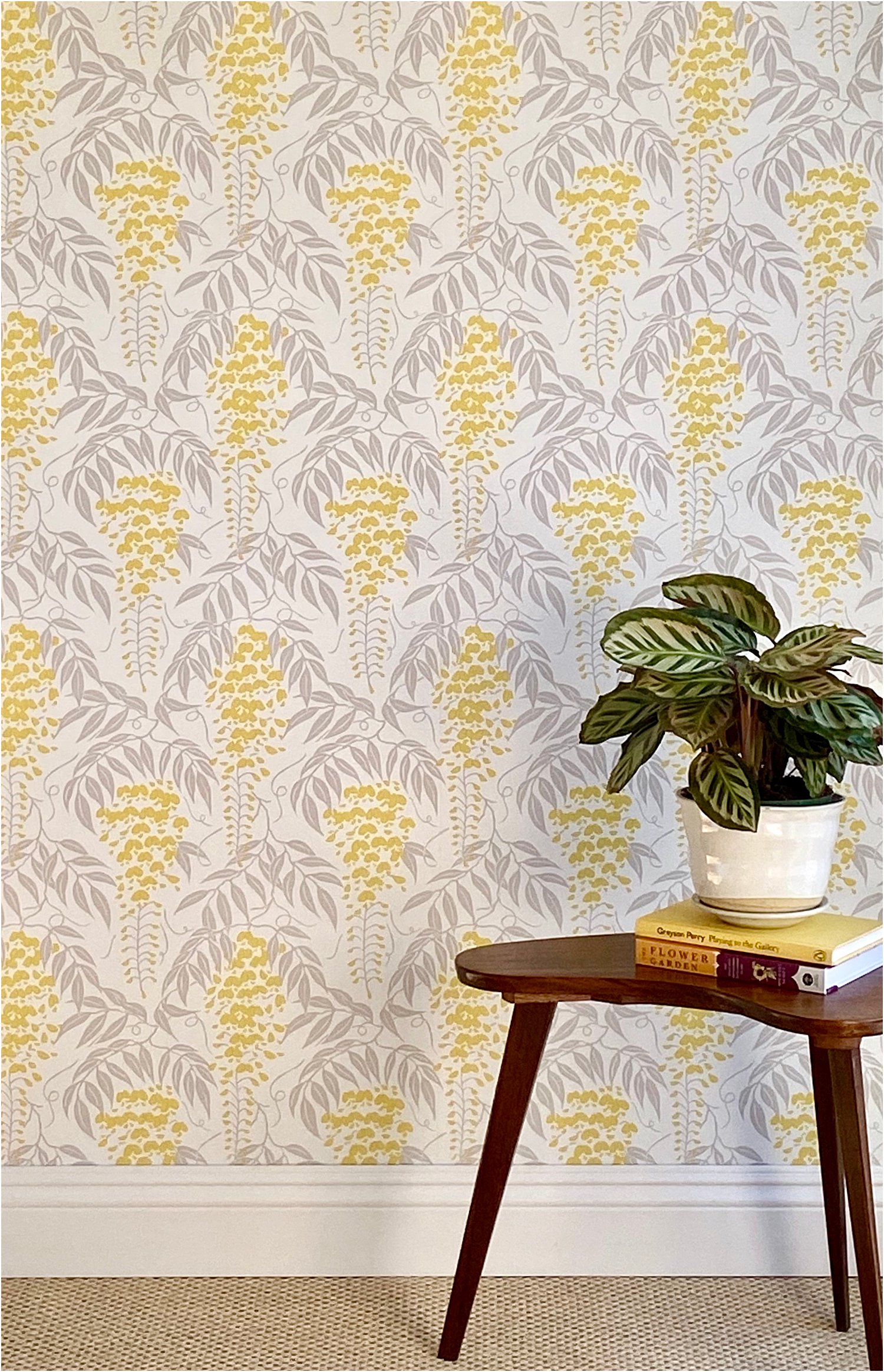 Imogen
"This was inspired by bedroom wallpapers at Charleston Farmhouse where the Bloomsbury Group lived near Lewes in Sussex and named after my lovely sister."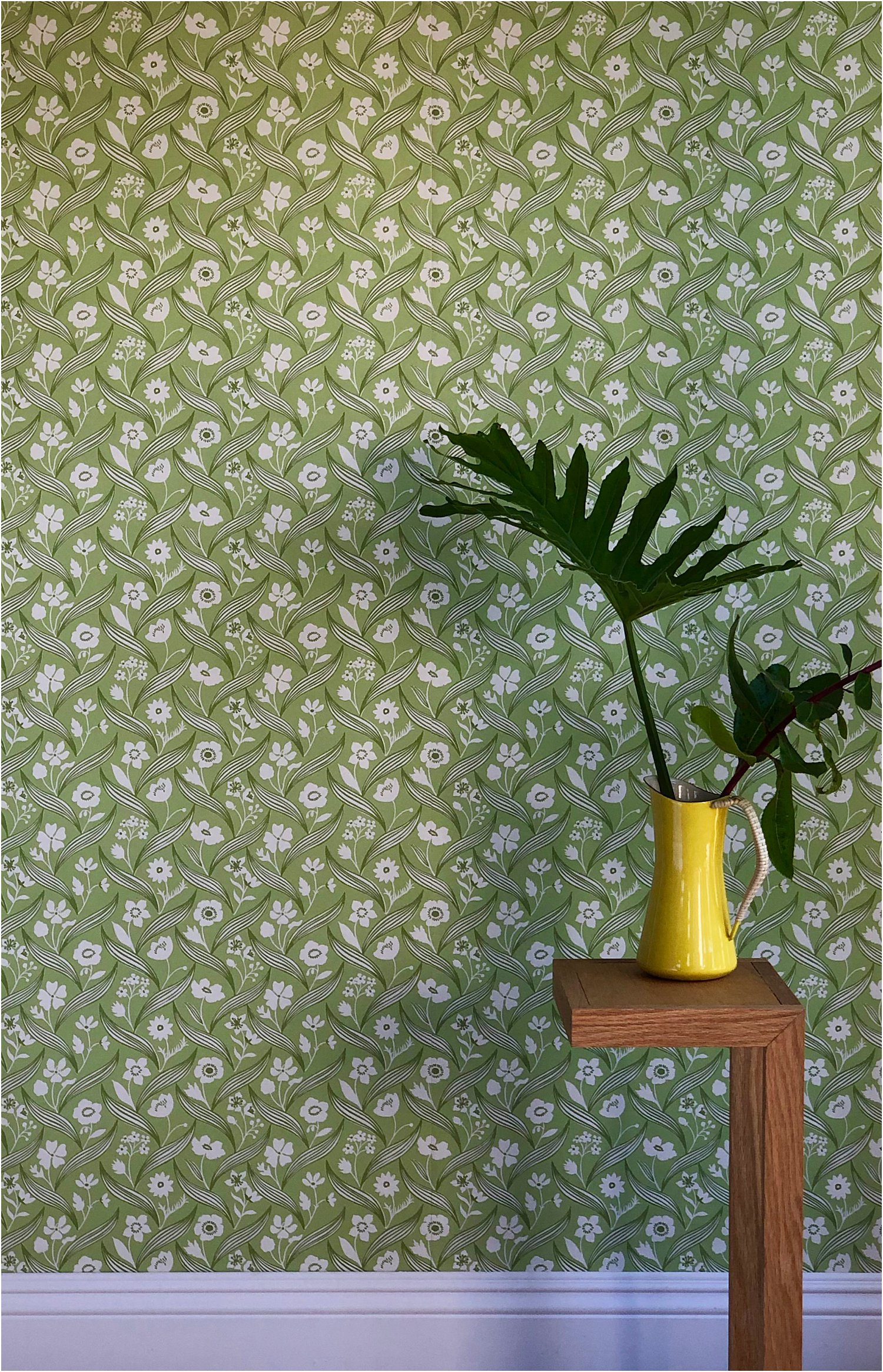 Rockpools
"Inspired by a Spring walk along the beach beside our house, gazing into sunlit pools filled with life. Shells, floaty seaweeds, limestone pebbles and tiny crabs all there for a brief moment before the next high tide sweeps them out to sea again."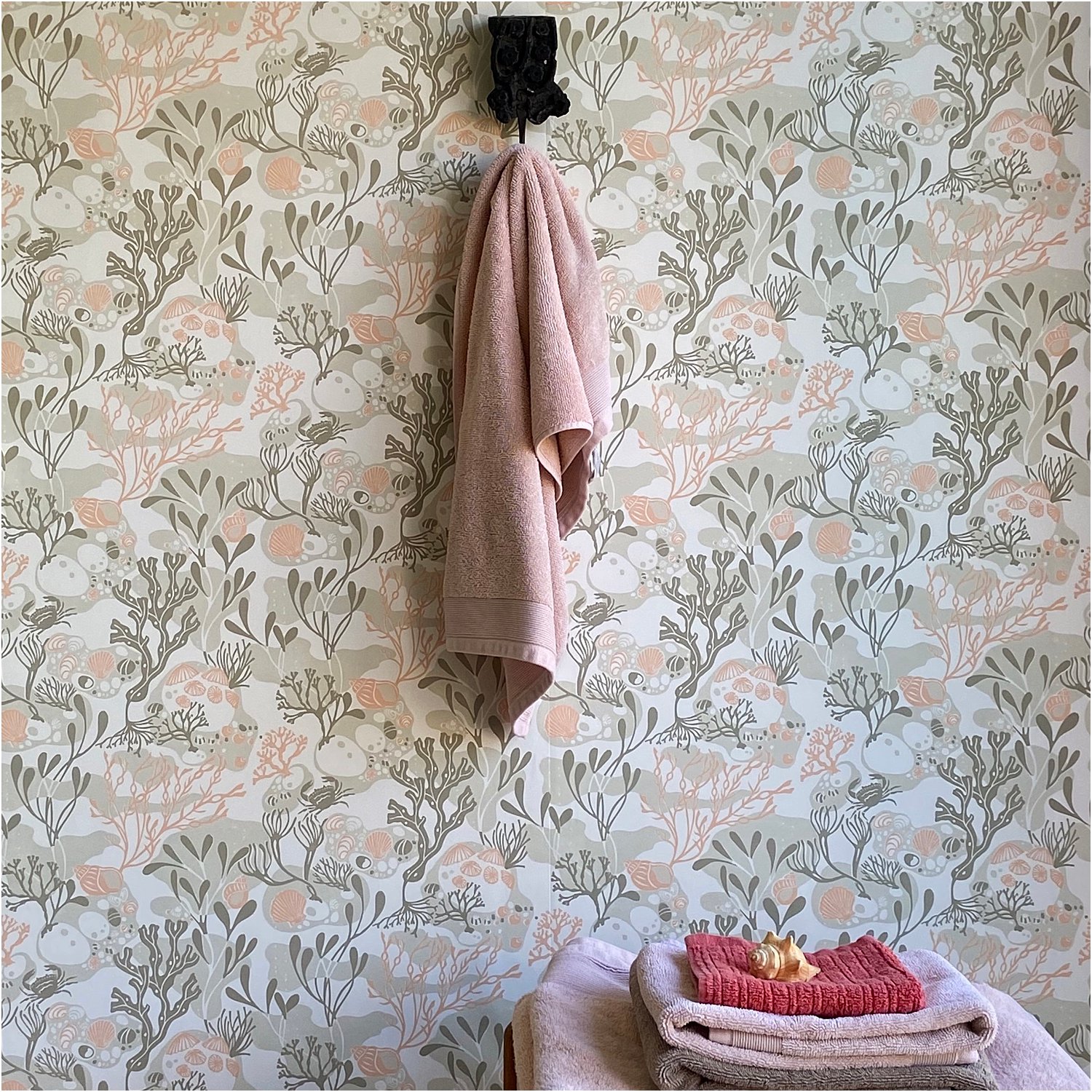 Summer Meadow
"Last summer as hedgerows and fields were left untouched we all became more aware of the beautiful wild flowers, insects, bees and butterflies. This design was inspired by that profusion of loveliness all around us."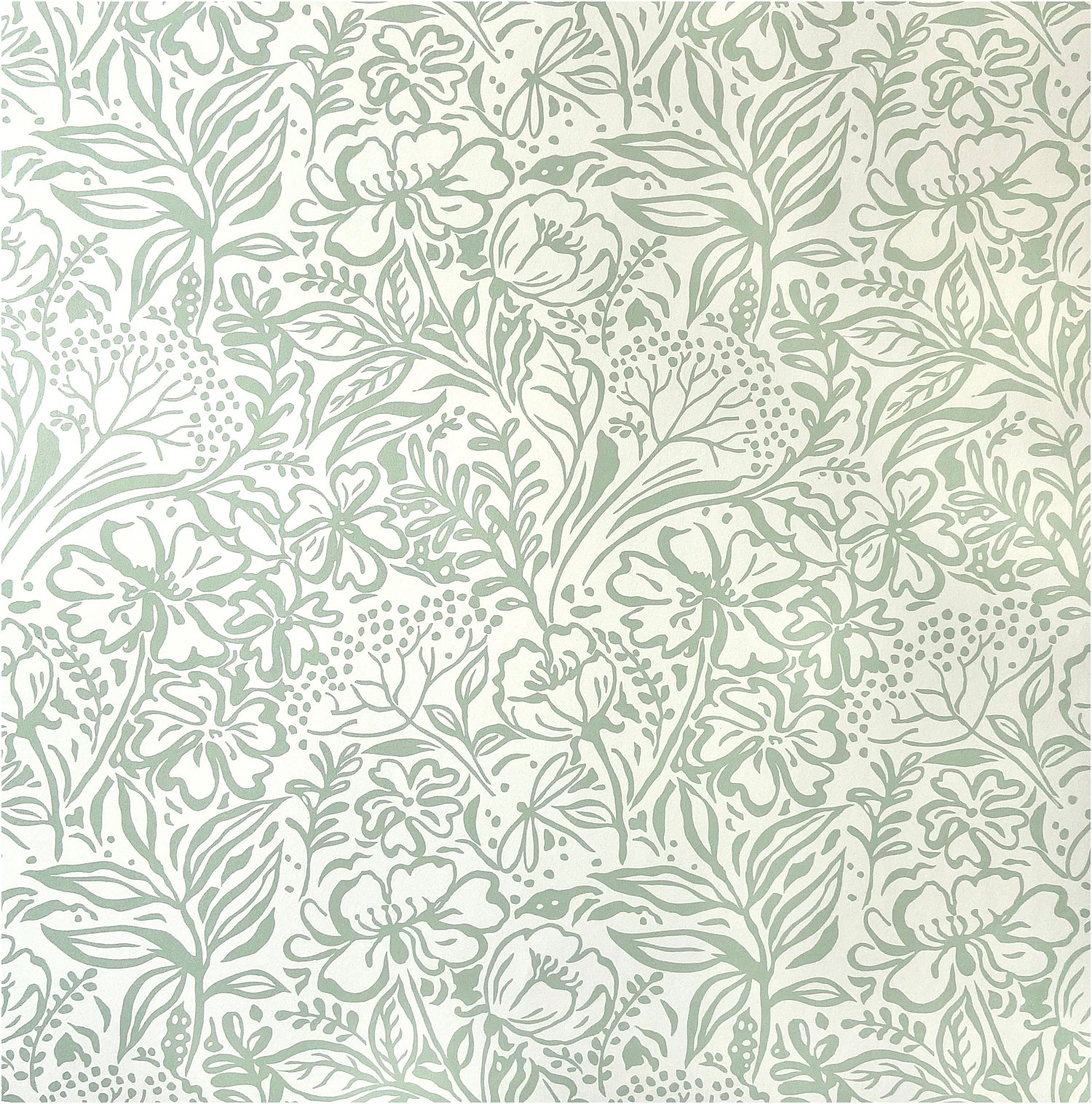 I hope you enjoyed this article on wow to hang wallpapers: tips tricks costs and types.
Special Discount Code
I must say, this Wisteria Pine wallpaper has filled my desire of being surrounded by nature in spring whilst living in crowded London in lockdown! It took three rolls to cover two walls of my loft bedroom and transform it into a spring haven. And with hardly any wasted leftover paper too!
Fiona has given my followers and readers a 20% off discount code LILY20 valid until 31st March 2021. Check out her array of British floral, coastal and countryside inspired designs. You too could transform your space with a soulful artist design with Fiona Howard.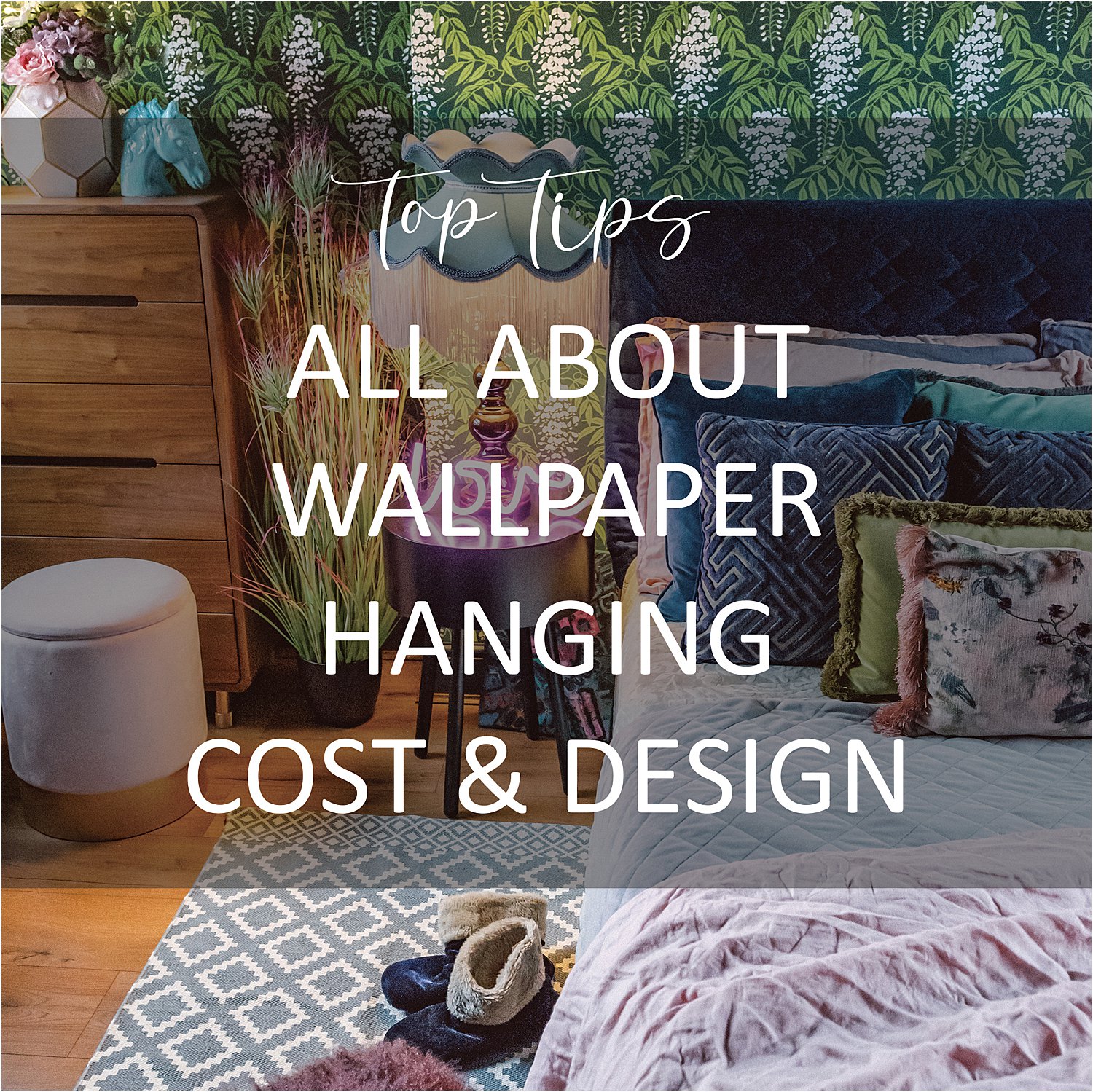 This is a sponsored blogpost as part of my paid partnership with Fiona Howard. All the opinions expressed here are mine and are true.
Don't forget to download my free resources that will help you design your own interiors and grow your Instagram account! Let's chat on Instagram and follow me on layered.home for more inspiration.