How to style a contemporary Christmas table with Spode. Just hearing the name Spode brings many warm memories to mind. Not surprising as the British iconic brand celebrated it's 250th anniversary this year.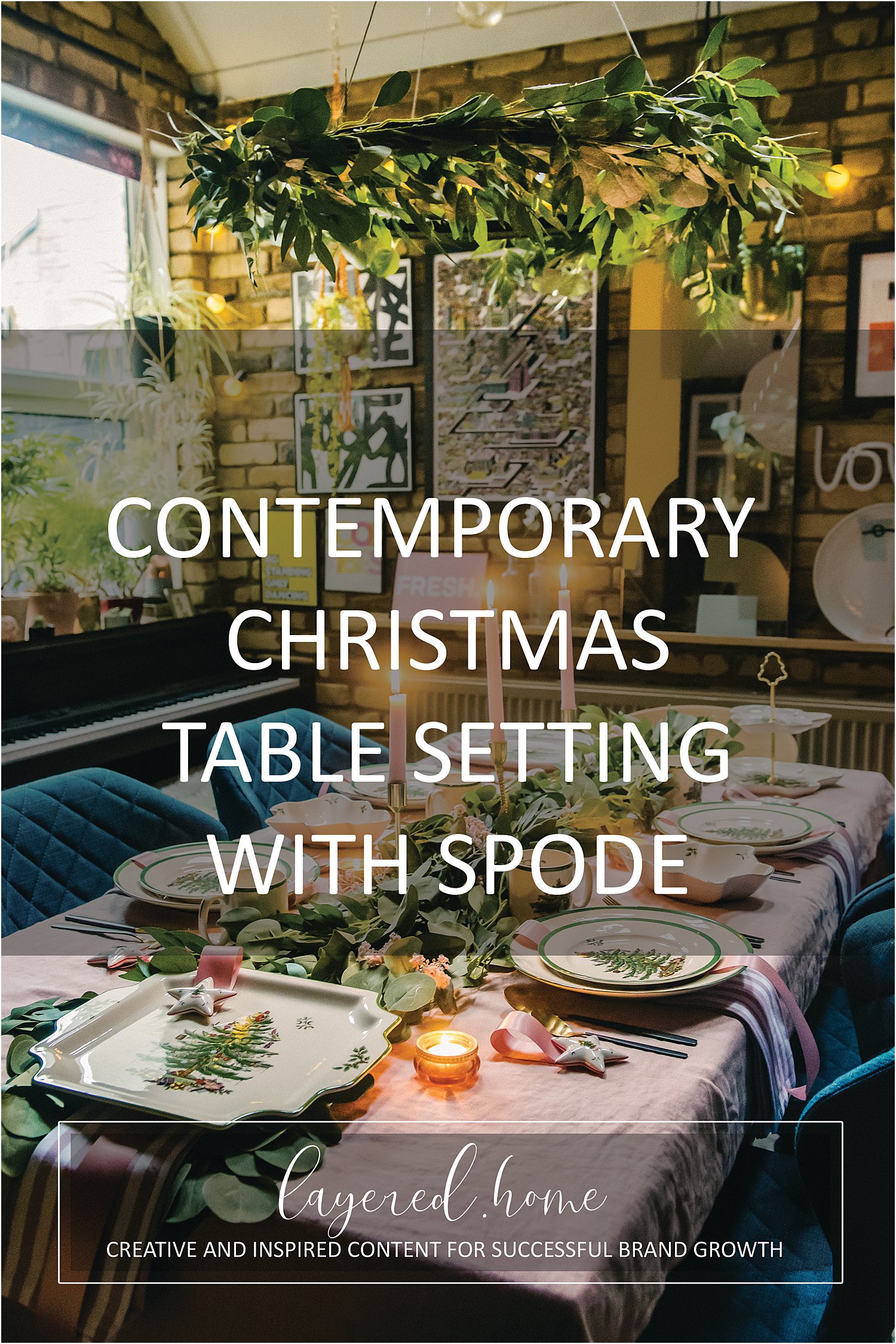 In the spring, Spode was planning a nationwide Tea Party campaign to bring some memories of fond tea party celebrations back to life into our streets and households. Unfortunately, the pandemic intervened and for months we were hunkered down in our homes under lockdown.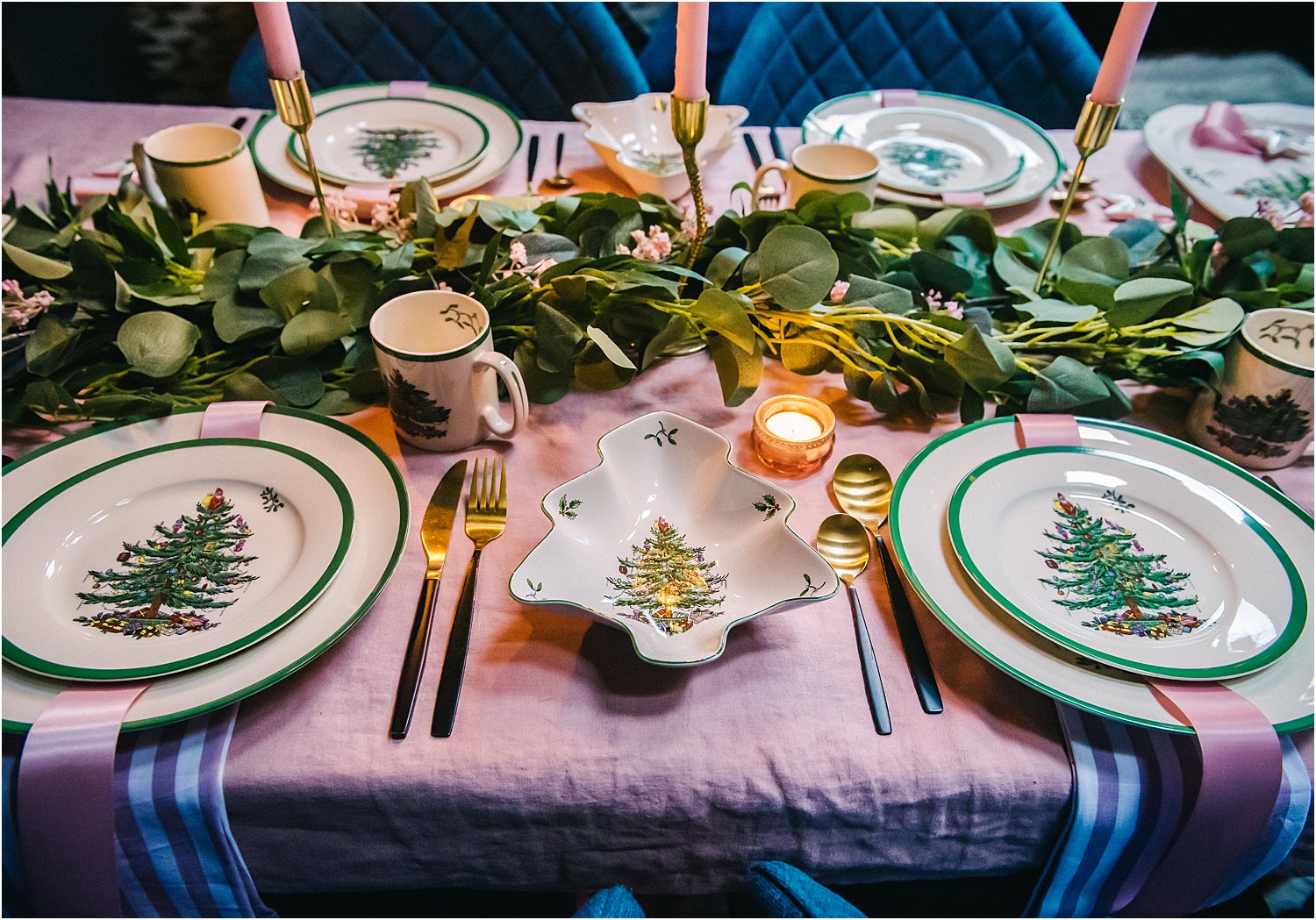 But this hasn't stopped Spode from bringing the charm and nostalgia back into our Christmases this year with their classic Christmas Tree collection. I for one am determined to put extra effort into our family Christmas this year – which will be missing the extended family and so will be just us. No doubt Zoom will play a big part, but if I can make things a little better, then it'll be worth the effort.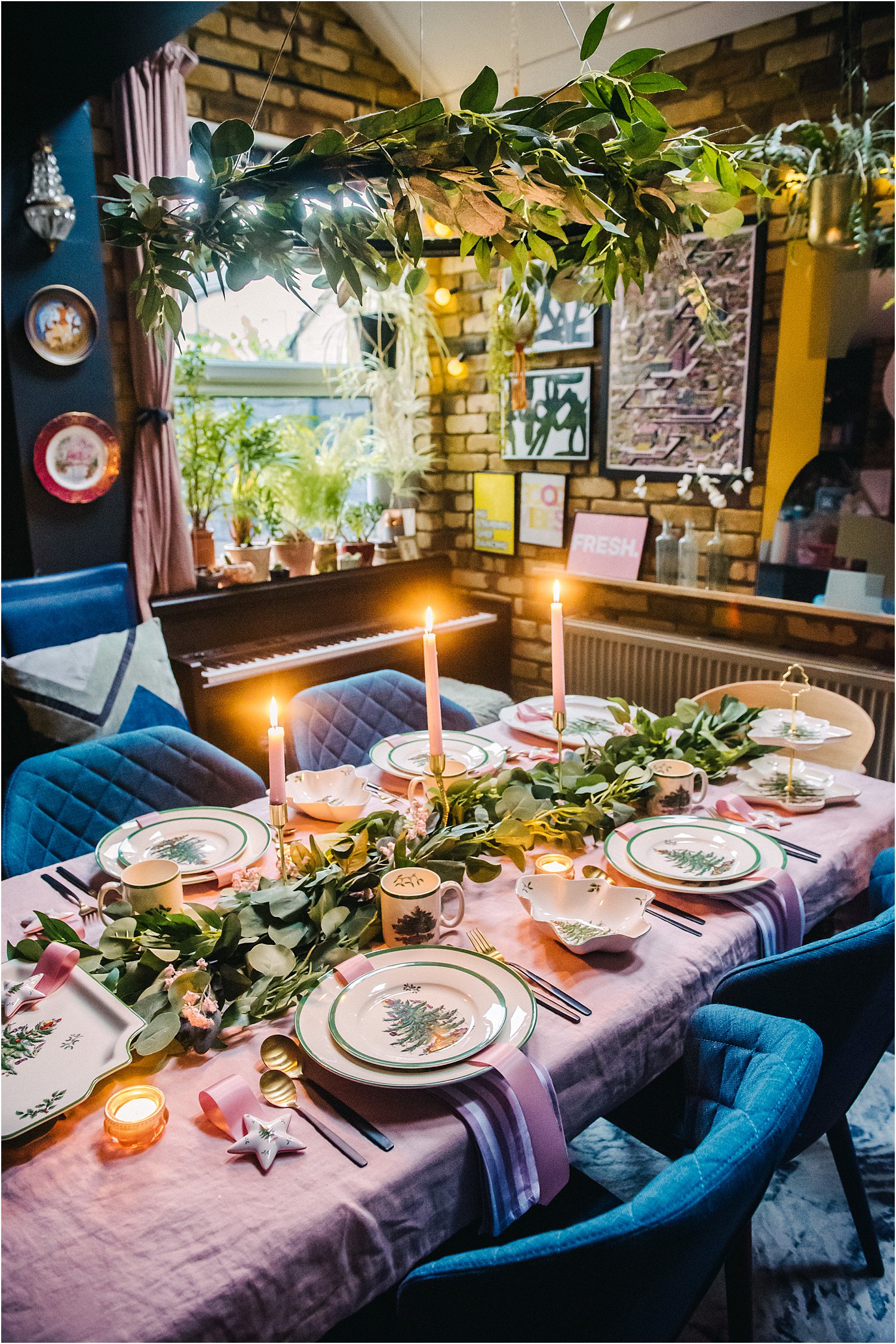 Here are my tips in styling a contemporary Christmas table using traditional heirloom pieces that evoke charm and nostalgia.
1. CONTEMPORARY COLOURS
Out with the red and green traditional Christmas accessories, in with contemporary blush pinks and sage green hues. I used a dusky pink linen table cloth as backdrop and mirrored the colour on the wide dusky pink ribbons to accessorise.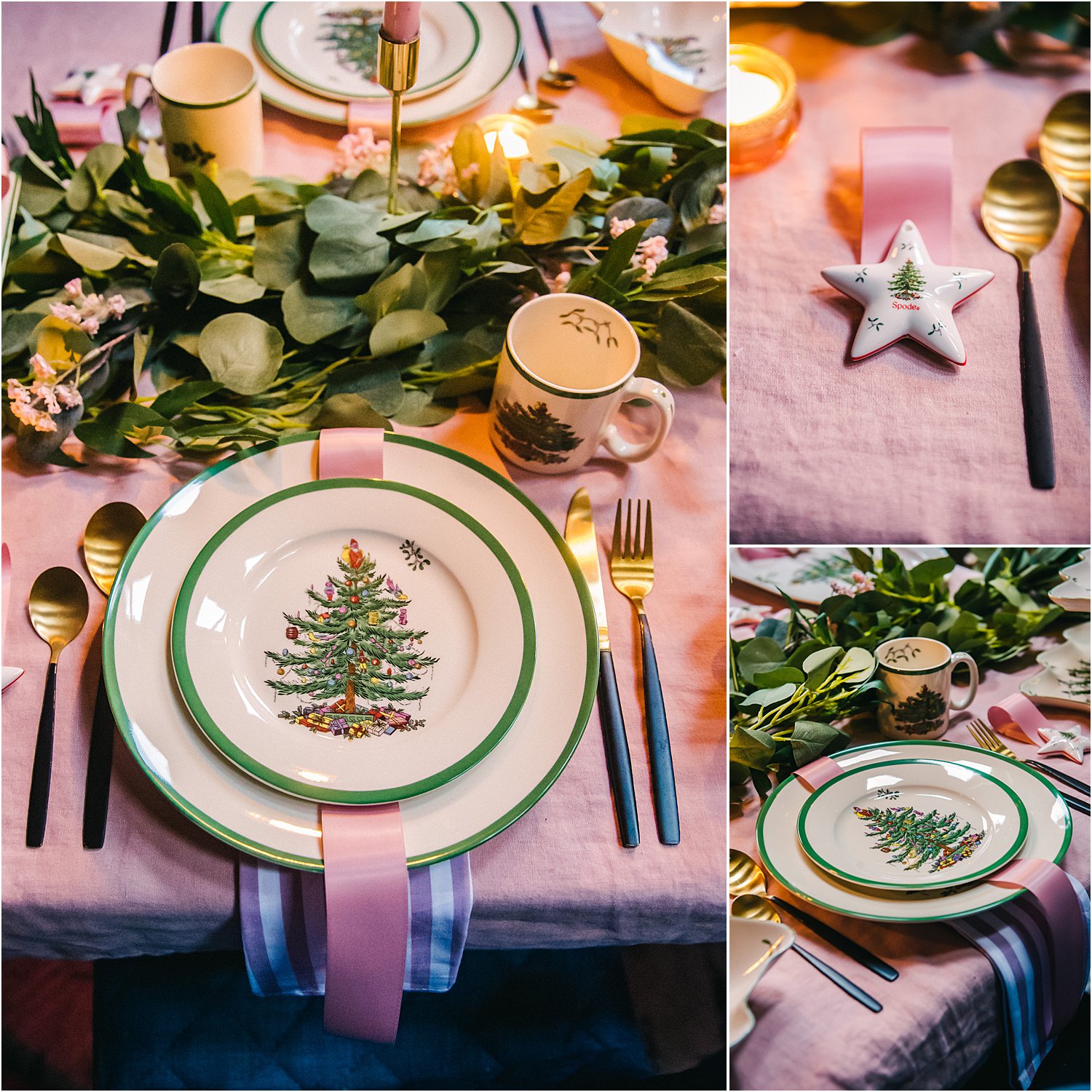 For accents I kept it reined in to just gold candle holders and gold and black cutlery.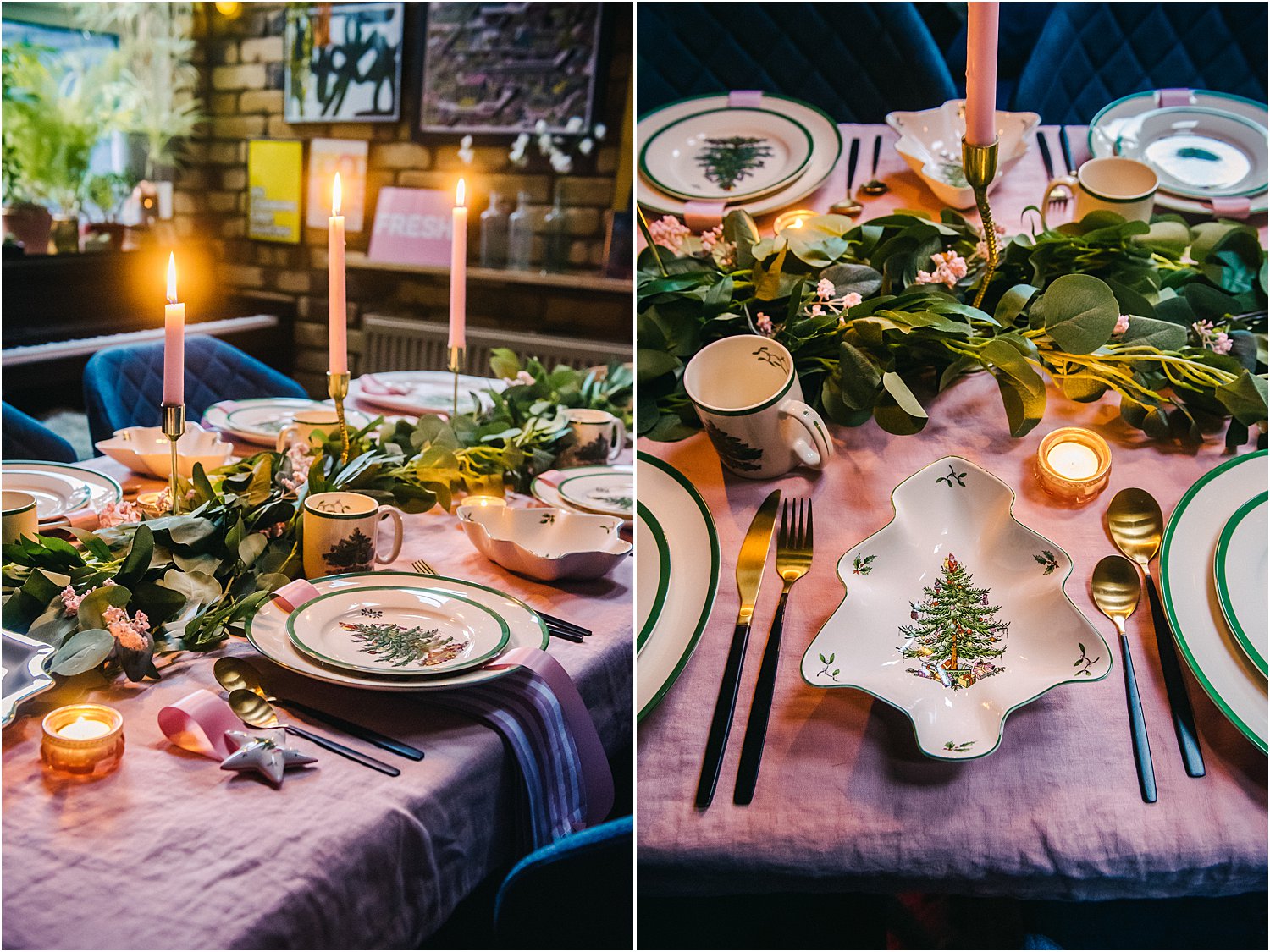 Adding a sage green garland across the length of the table picks up the greens from the Christmas tree design so that everything is tied in and feels cohesive.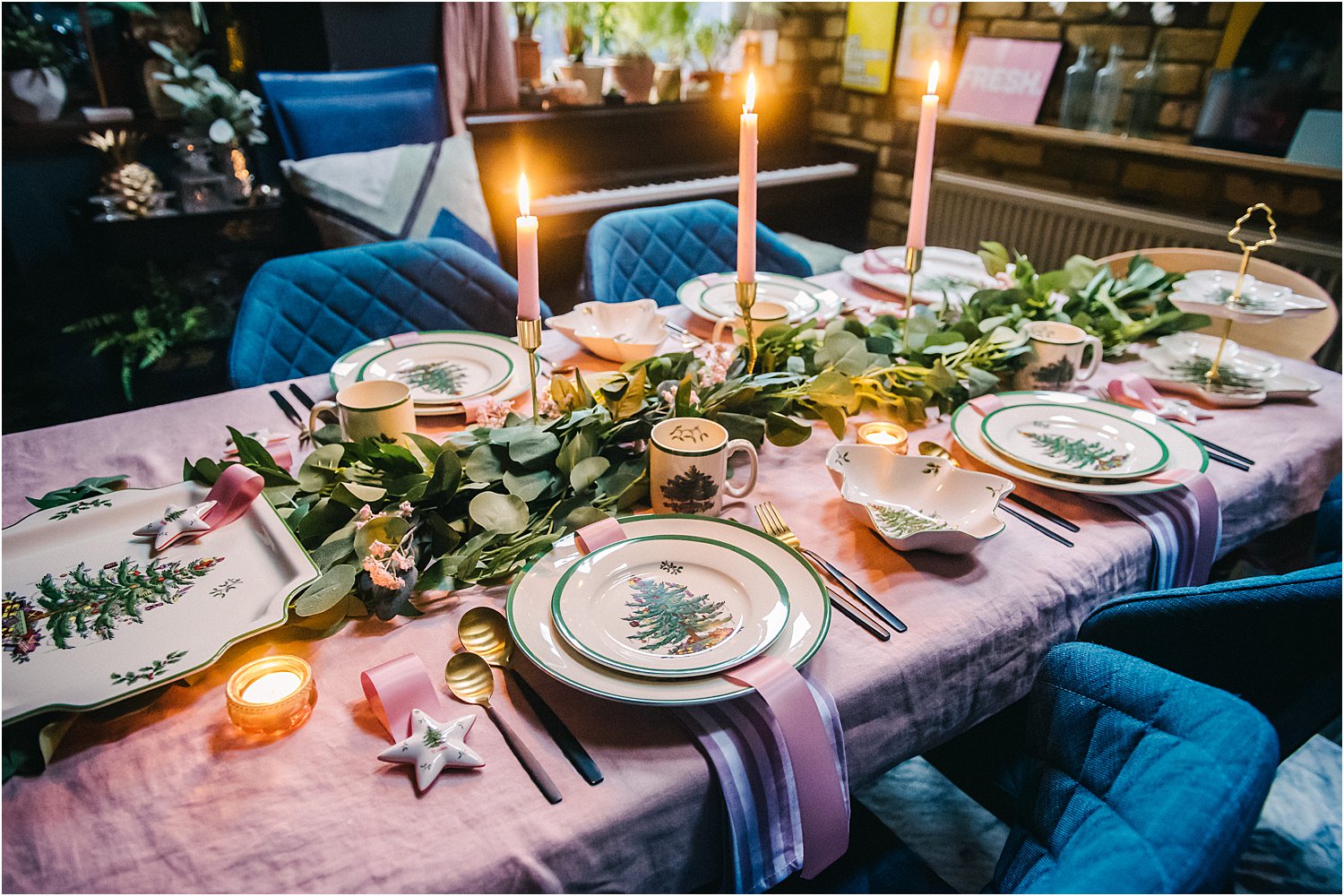 2. THE UNEXPECTED
If you have been following me for a while, you'll have noticed that I don't stick to just two dominant colours. The reason for this is because I really want to veer away from the matchy-matchy feel that is commonly seen in catalogues and magazines.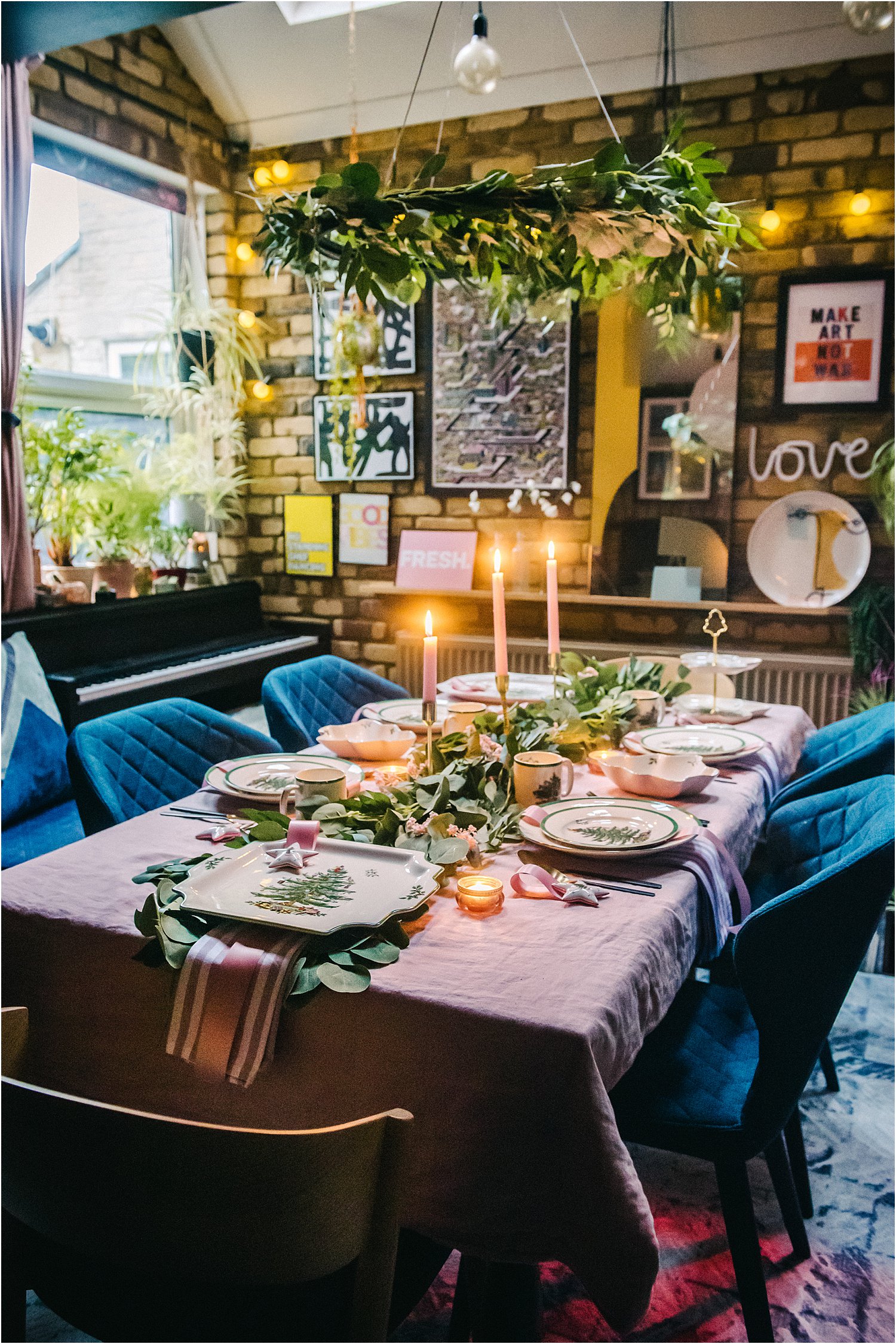 Incorporating the unexpected is always something that I feel elevates a design scheme. In this case, I kept my blue chairs which create a strong frame around the table. The other option was to use my pale wooden chairs or grey chairs which would have blended into the background. But I felt that the blue added an unexpected zing to the overall look.
3. MIX SYMMETRY AND ASYMMETRY
Don't do away with symmetry as having some evenly designed areas bring a sense of order to a maximalist space. Use uneven numbers and items to sections of the space to break the symmetry a little. This adds to the design dynamic and increases points of interest in the design.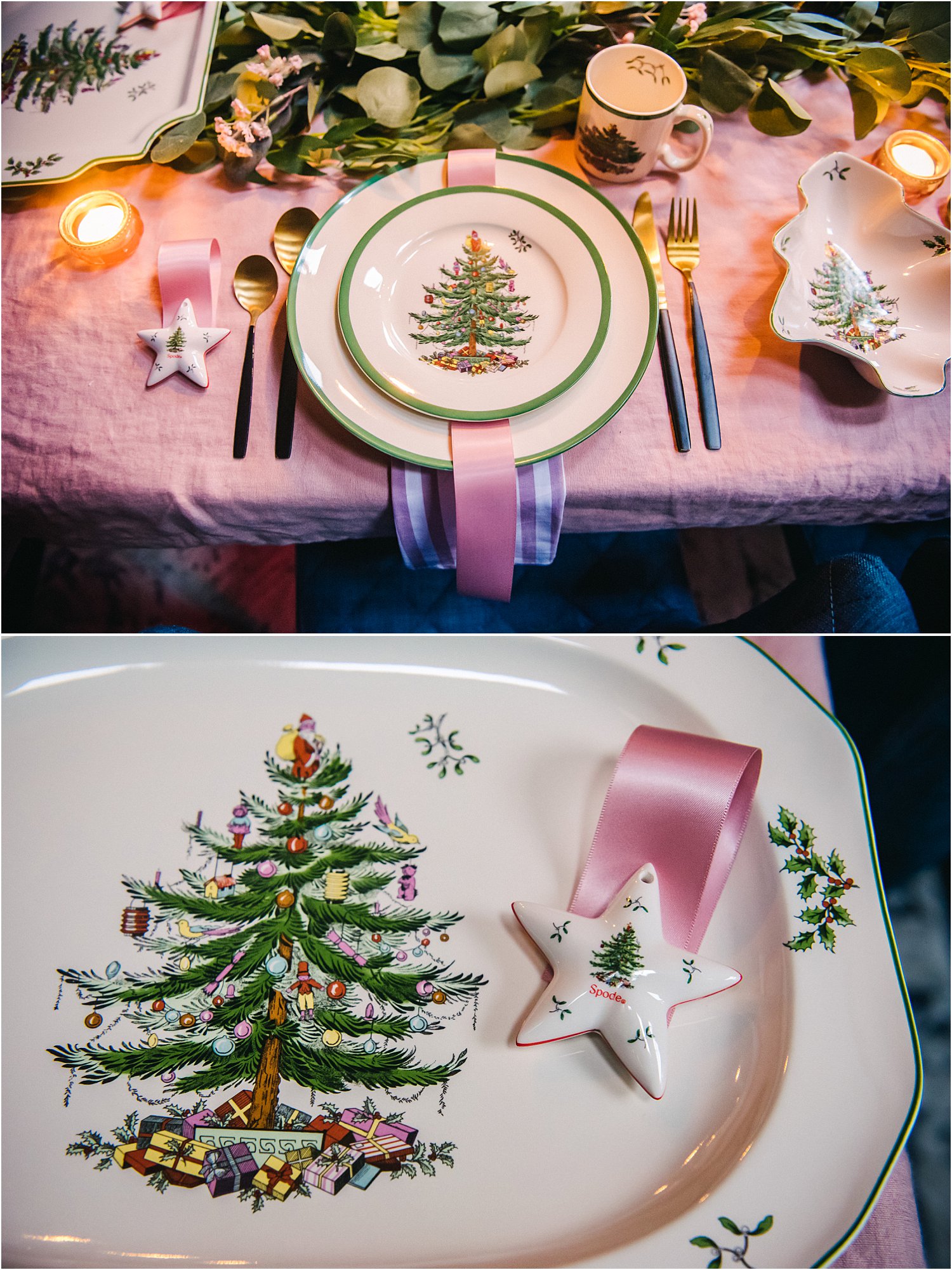 Here I used three candles and different dishes at both ends of the table to create asymmetry.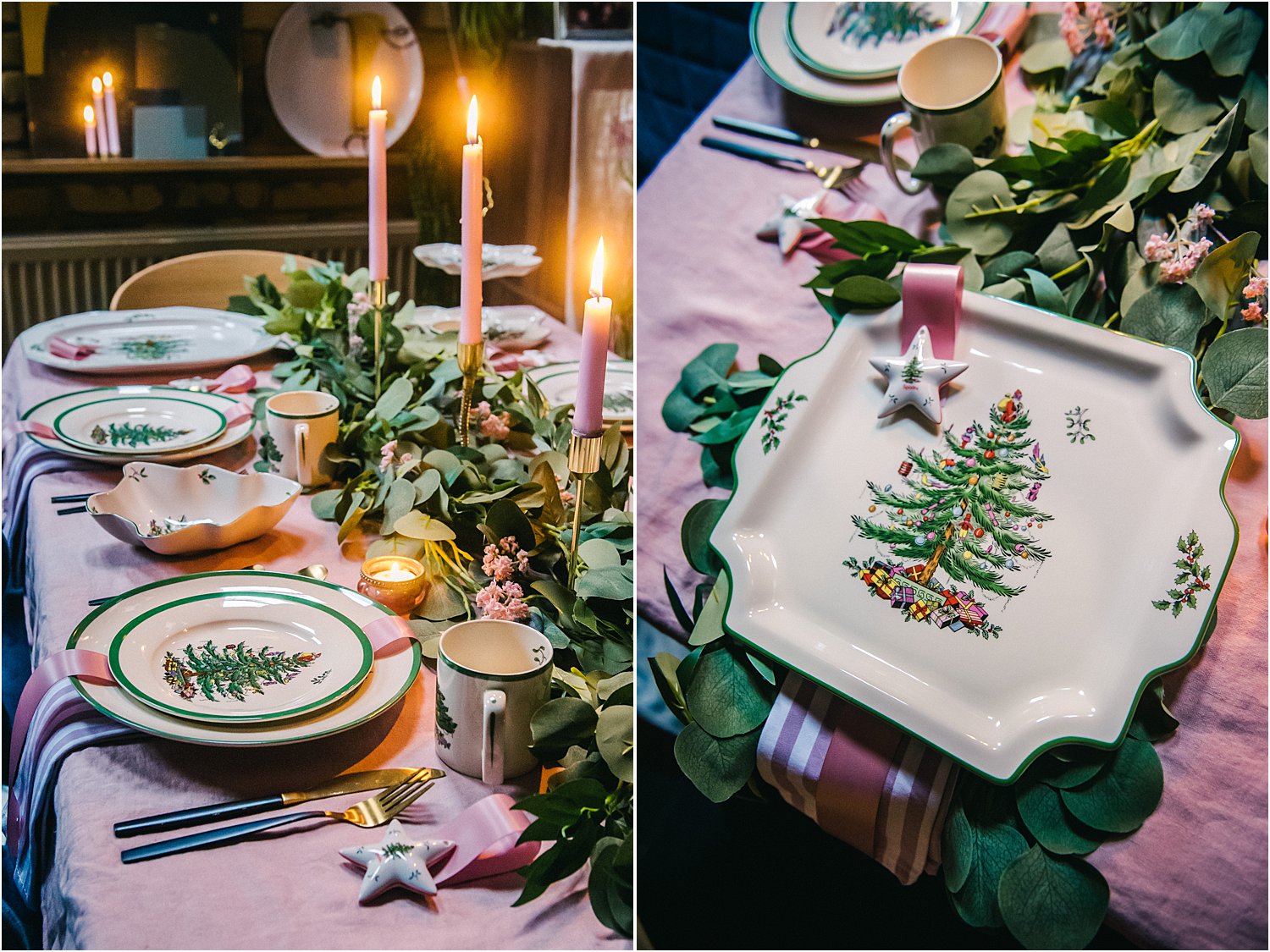 The same goes with heights. Layer objects and use a variety of heights to break up the symmetry and invite the viewer's eye to explore the entire space. The tall candles here are leading lines that take the viewer to the foliage light overhead. The mugs bridge the gap between the candles and the table surface.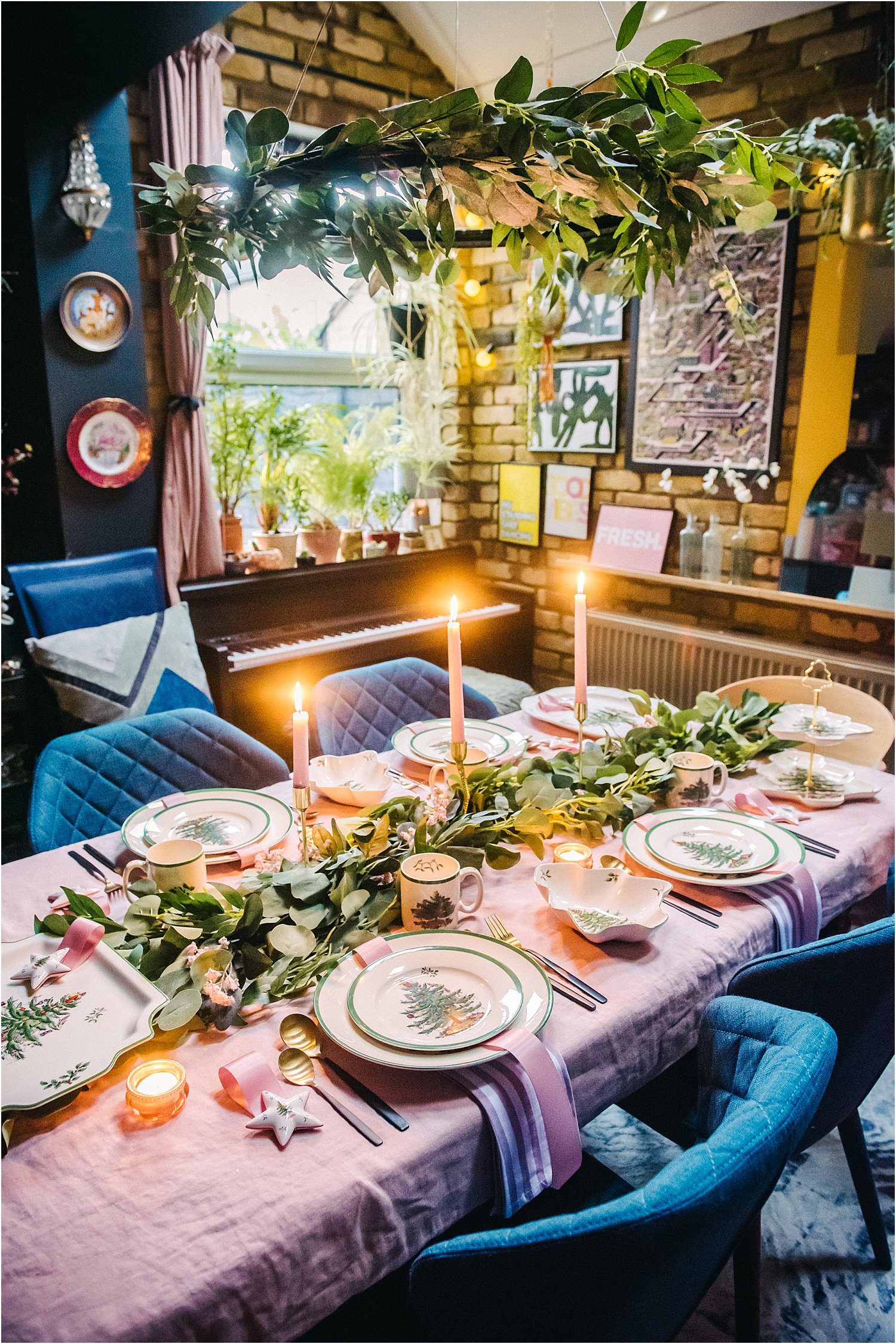 I am delighted with this Spode Christmas collection which we are so looking forward to using this Christmas season. In fact, as a family, we are so taken by the story behind this traditional Christmas design that I will be trying to replicate this Christmas tree design on our actual Christmas Tree this year. It'll be a fun project to do with the kids.
Check out Spode's Christmas Collection. Many people have told me that they add an item to their collection every year. Isn't that a fantastic tradition to do with the family? This collection will be an heirloom for sure in our family.
I hope this article on how to style a contemporary Christmas table with Spode has been useful.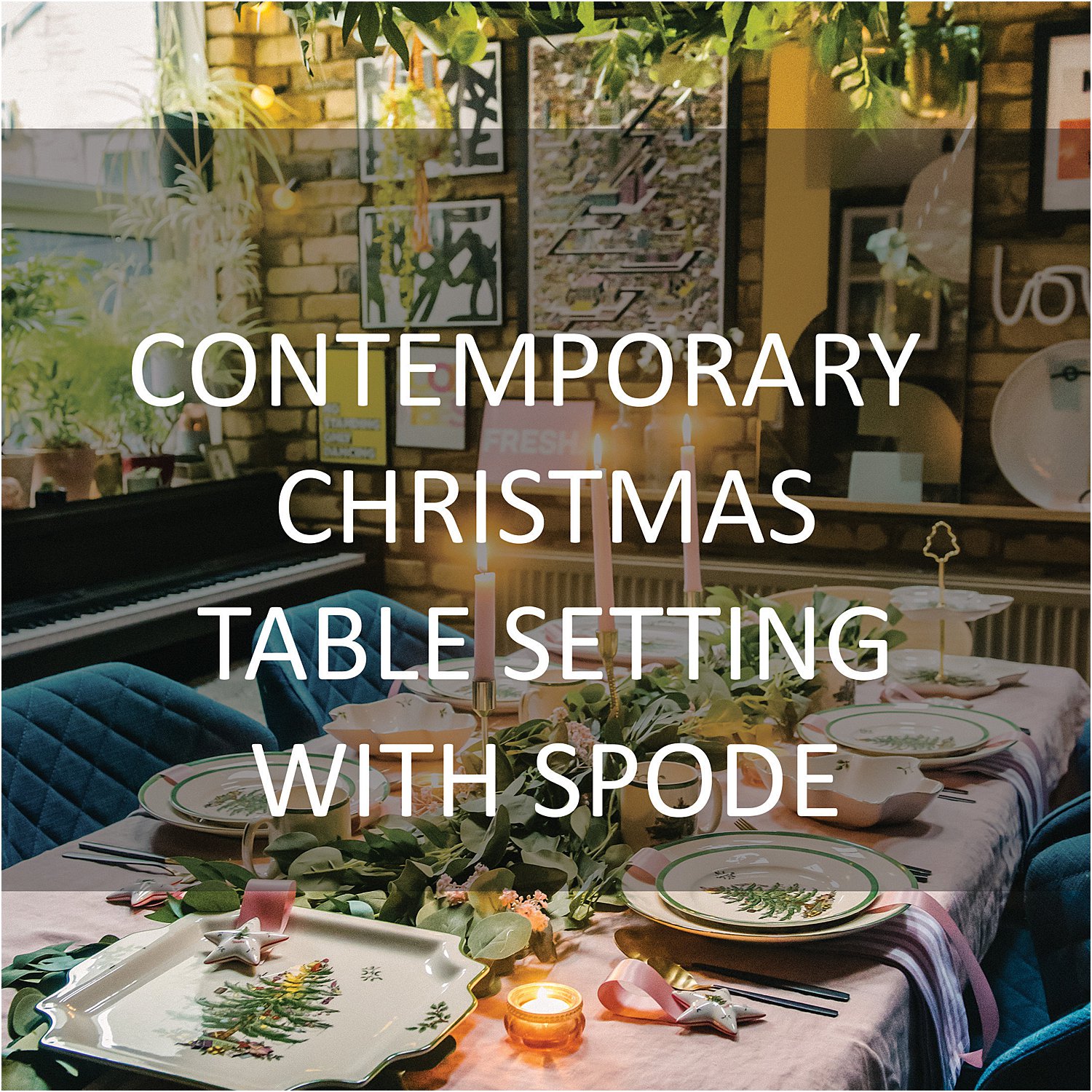 Whilst this is a sponsored blogpost as part of my paid partnership with Spode, all opinions are my own. Previously gifted items seen in these photos include the blue dining chairs from Sotti & Co, accessories from Made.Com, ceiling light by Visual Roars Interiors and print from Nanas of Anarchy.
Don't forget to download my free resources that will help you design your own interiors and grow your Instagram account! Let's chat on Instagram and follow me on layered.home for more inspiration.