Here's my Russell Hobbs Desire Matte Black Product Review + Recipes. If you're like me, you probably read customer reviews online before purchasing a product especially when it comes to gadgets.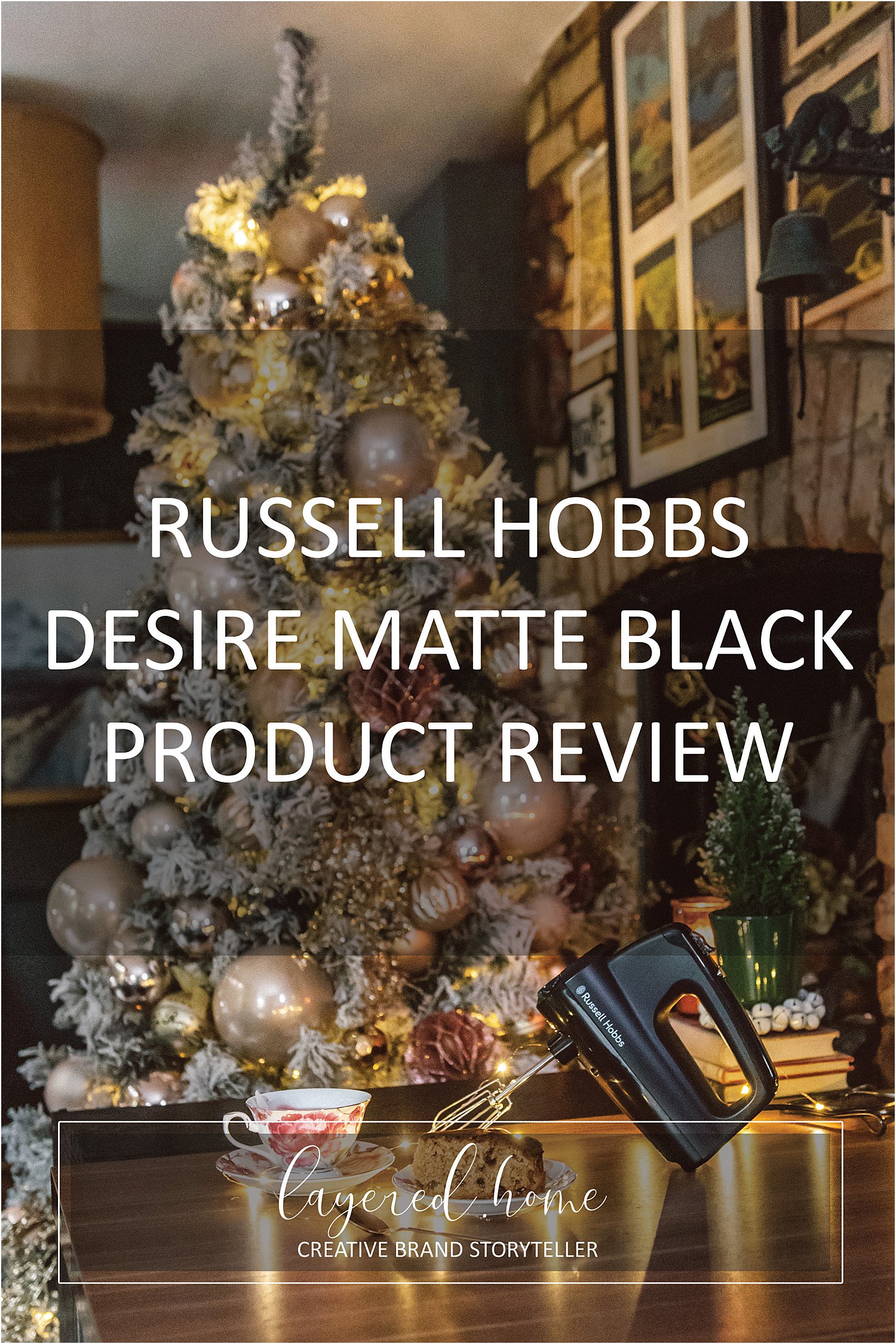 In this post, I'll be reviewing two Russell Hobbs products in their Desire Matte Black range: the Desire Matte Black 3-in-1 Hand Blender and the Desire Matte Black Hand Mixer. I'll also be sharing a few recipes we used when we first tested these products. This is a sponsored blog post as part of my paid partnership with Russell Hobbs (#ad).
But first a story…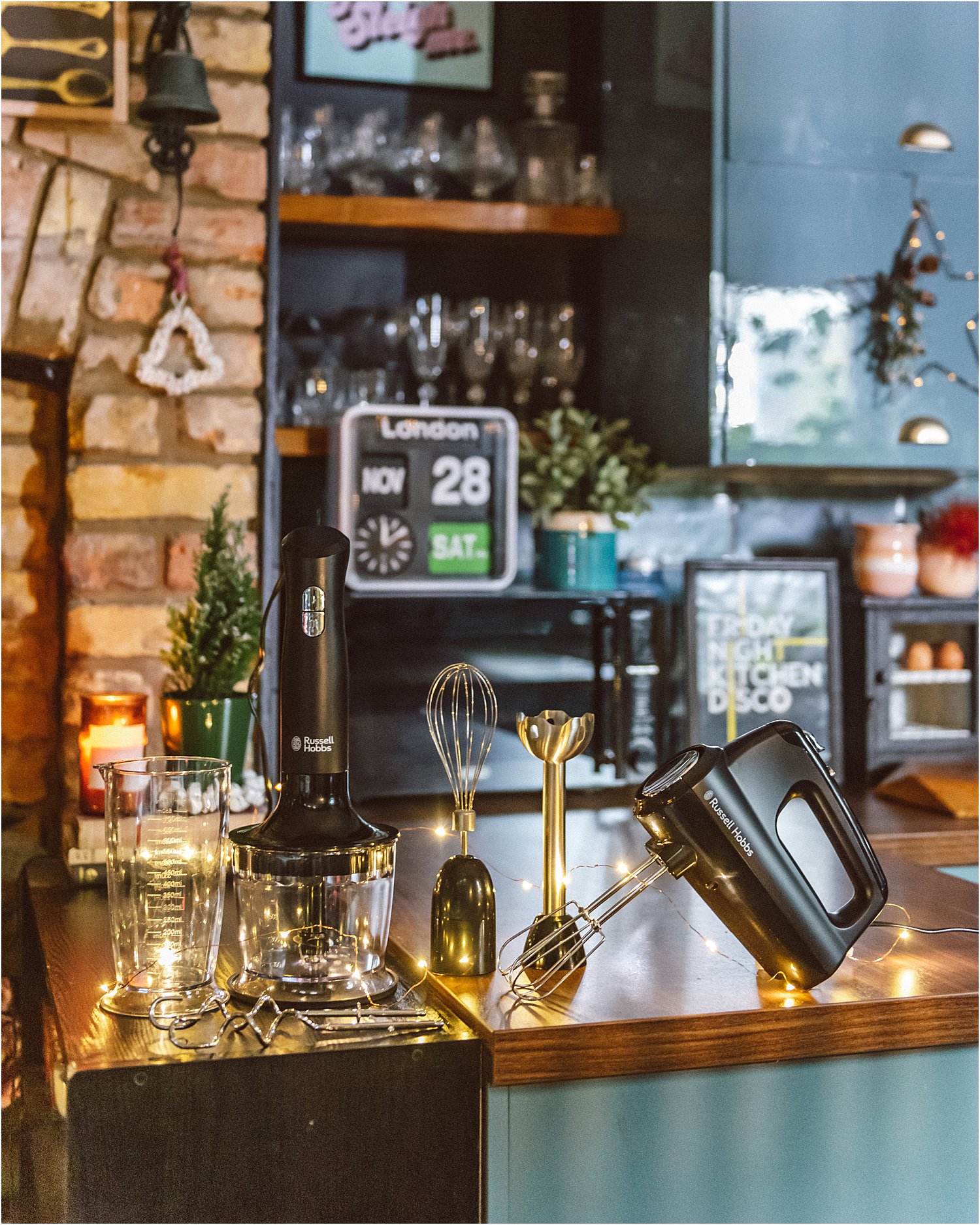 My youngest daughter has turned Mary Berry over lockdown, all throughout summer and has not stopped with lockdown 2. She's now the house baker! At times she feels the need to bake at 9pm and I have to say no. Meanwhile, we are struggling to eat all her bakes so we've made a rule that she cannot bake anything until we've finished her previous bake. She does everything herself too with zero help from me – pure bliss!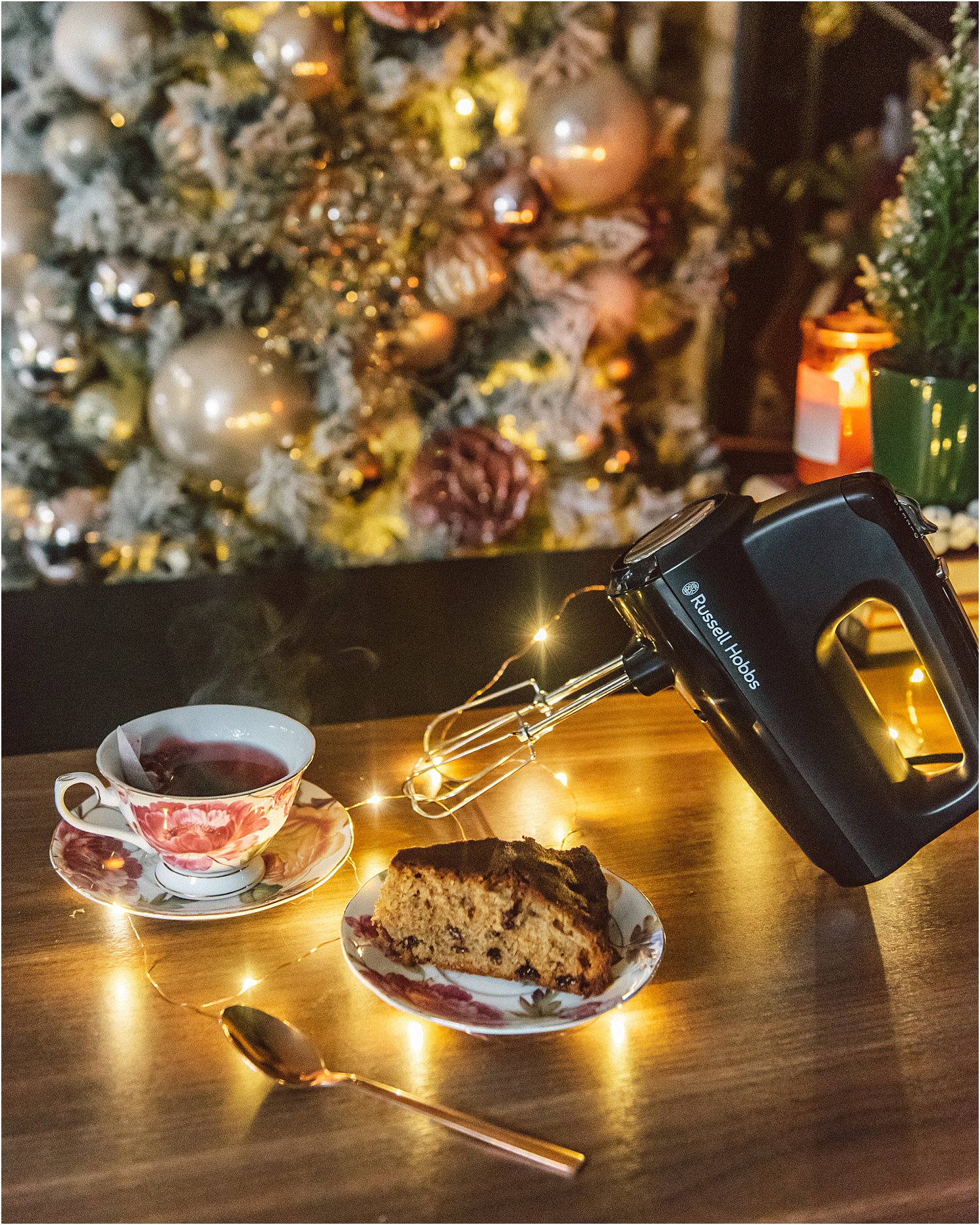 Desire Matte Black Hand Mixer
She took this nifty Russell Hobbs Desire Matte Black Hand Mixer for a spin baking a light and healthy take on a Christmas fruit cake.
SIMPLE LIGHT AND HEALTHY CHRISTMAS FRUIT CAKE
180g butter
180g brown sugar
3 eggs
180g wholemeal flour
180g sultanas / raisins or mixed fruit of your choice
1/4 tsp nutmeg powder
2 tsp mixed spice
2 tsp baking powder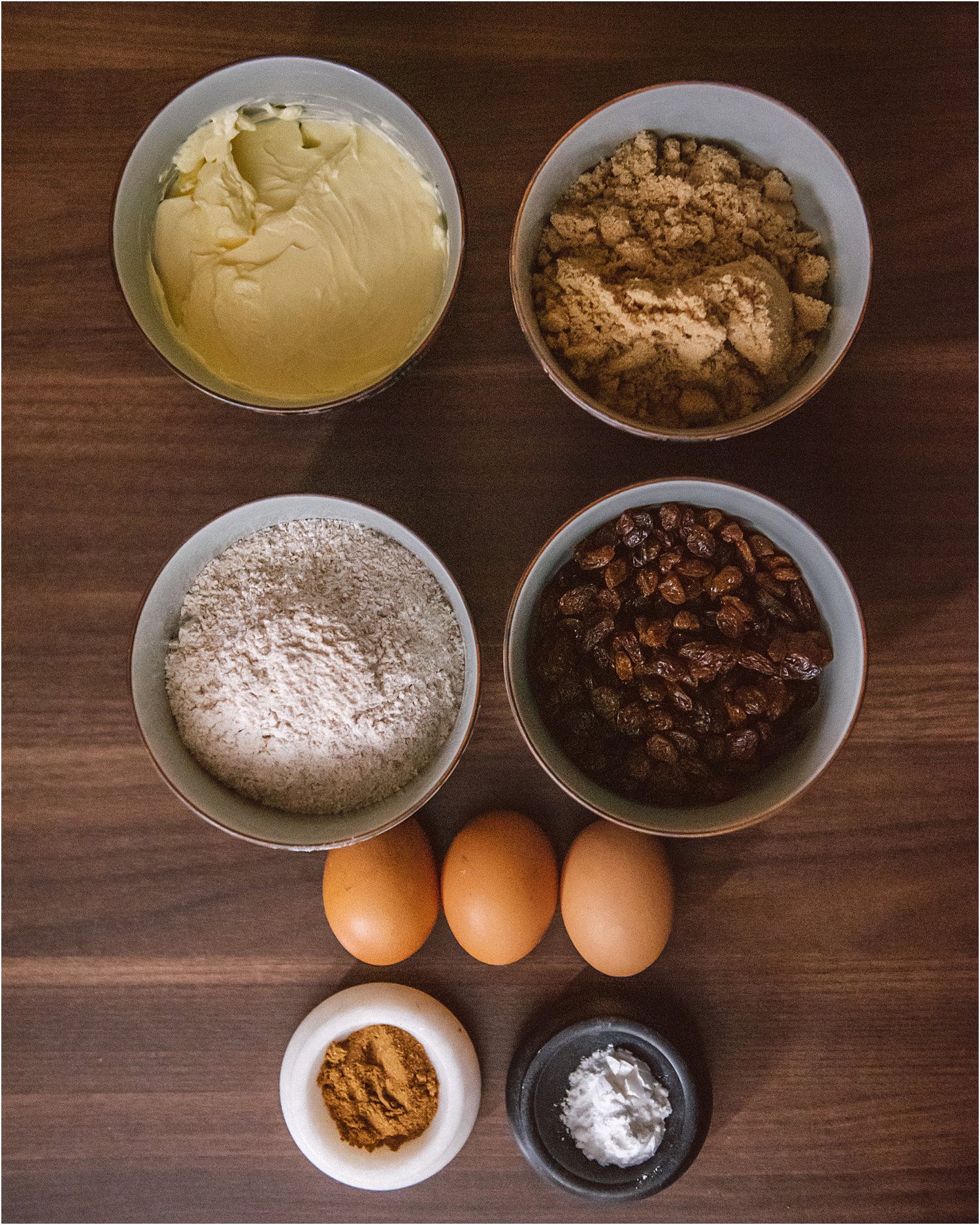 Gently mix butter and brown sugar in a bowl using a hand mixer on a medium setting like 2 or 3 (or by hand using a whisk). Gradually add in the eggs. Add in the sifted flour gradually while folding (you can use the lowest setting on the mixer to fold). Add the nutmeg, mixed spice and baking powder folding them in. Lastly, add in the mixed fruit of your choice and fold in. Line a loaf tin or 10 inch round tin with greaseproof paper. Bake in a pre-heated oven at 160C for about 50 minutes if using a round tin or about 1 hour if using a loaf tin. Allow to cool and enjoy.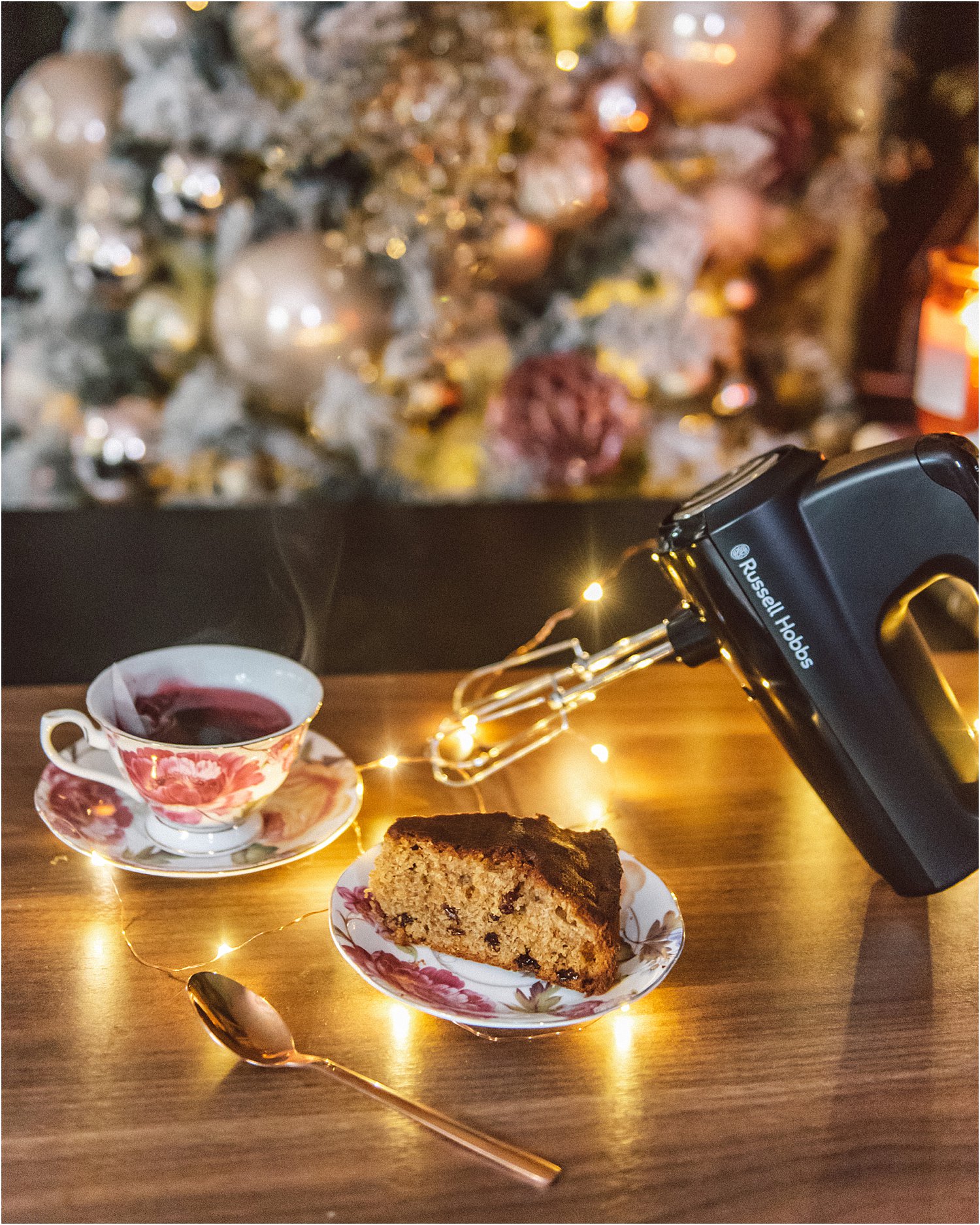 Unlike our old hand mixer, the Desire Matte Black Hand Mixer has 5 settings and a turbo function. The different settings allow you to fold, mix, and whisk! If you want bursts of extraordinary speed, you can press the turbo function! It also has an eject button for safe and easy removal of the attachments.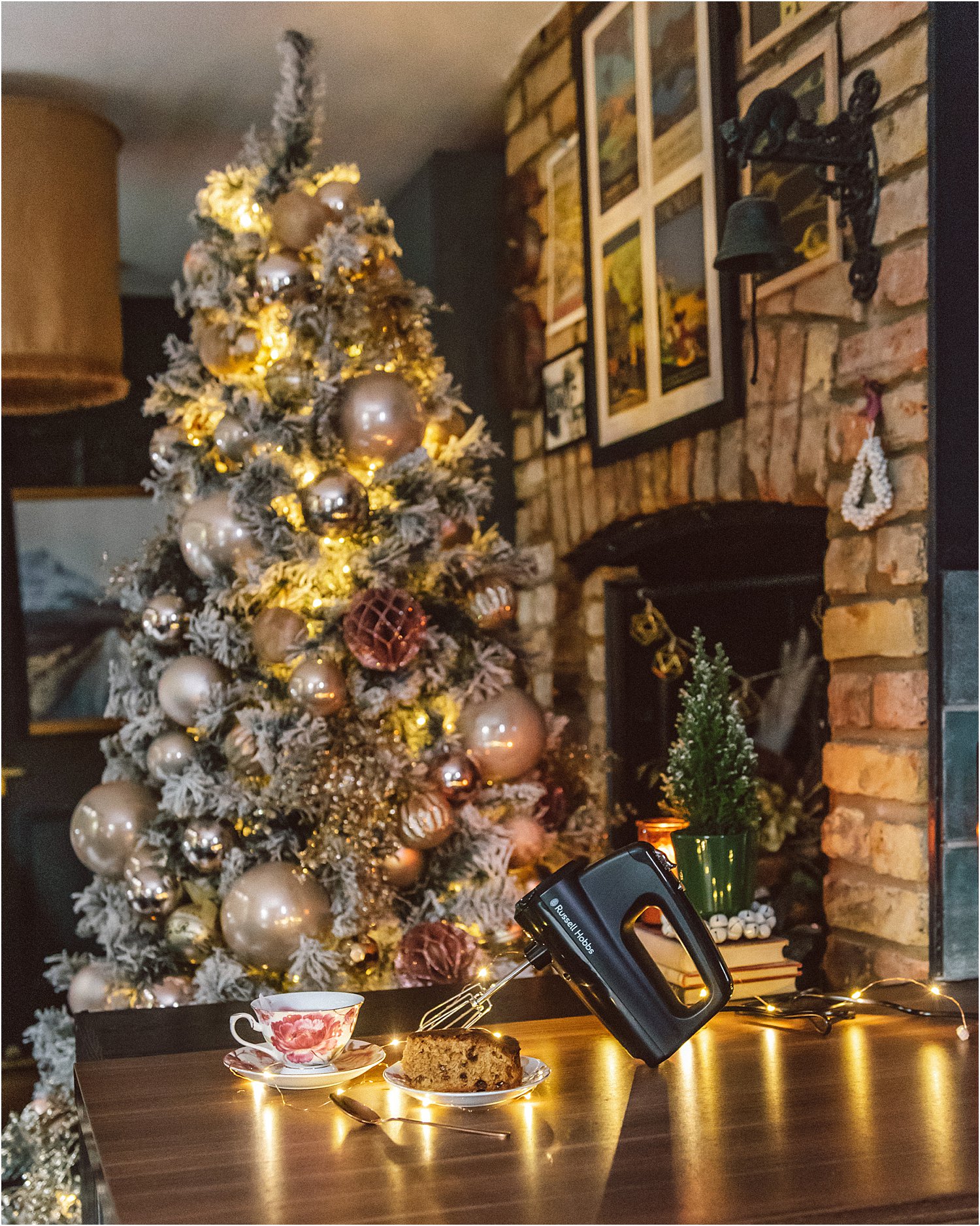 The Desire Matte Black Hand Mixer is small, has a nice sleek shape, easy to hold and perfect for my 11 year old daughter (and adults too) sparing her the arm-ache. It comes with 2 chrome-plated beaters and 2 chrome-plated dough hooks which are dishwasher-safe. And last but not least, it stands on its base for easy storage! It's the perfect little practical gift for my wannabe baker!
What a delight it is to see my youngest daughter do something so independently and with great enjoyment.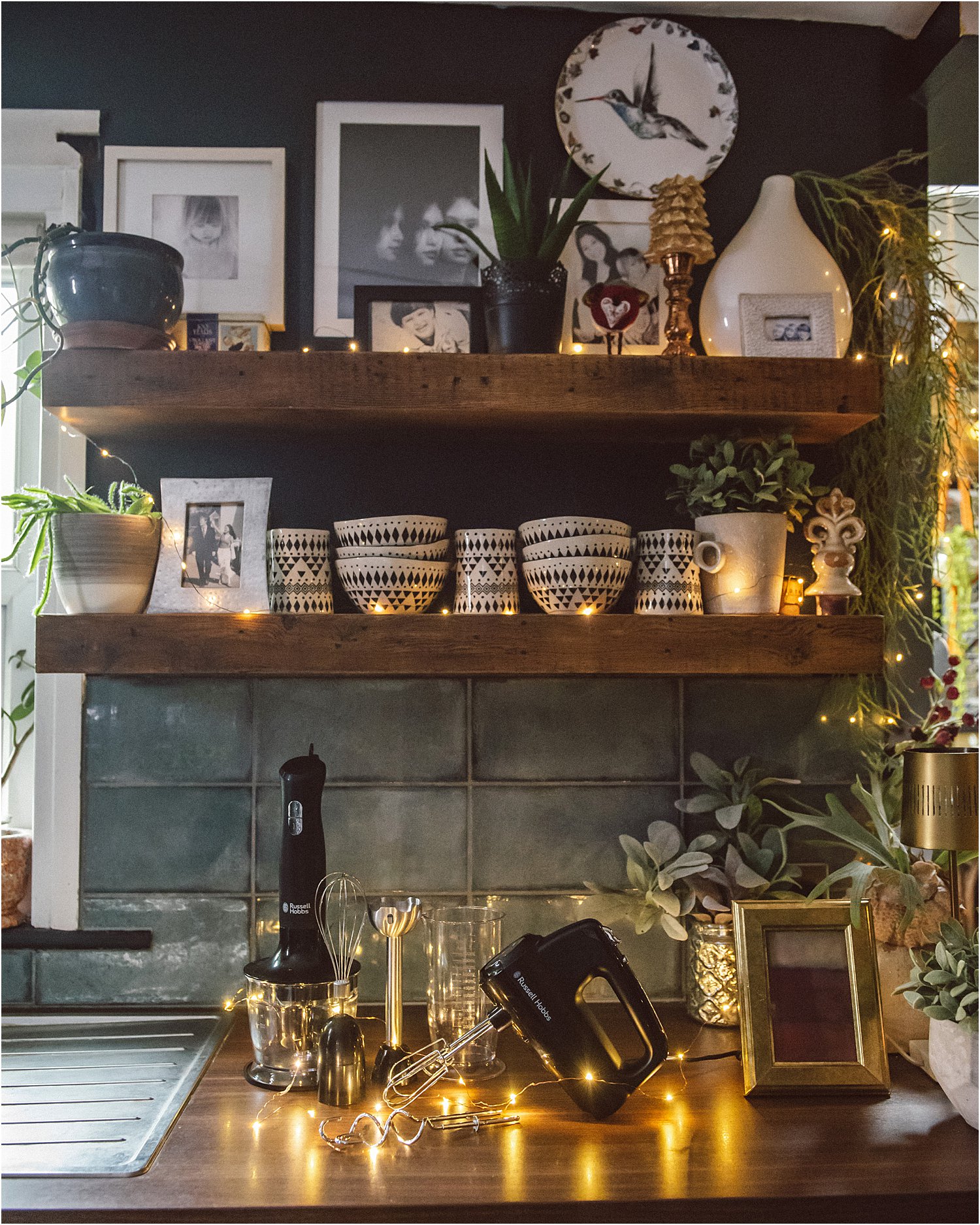 Desire Matte Black 3-in-1 Hand Blender
We have a food processor and I haven't seen it for ages because it's been in the cupboard untouched for a very long time. It's one of those big bulky gadgets with hundreds of parts. I just couldn't be bothered with it and was looking for a smaller, handy alternative that pretty much does the same thing.
Enter Desire Matte Black 3-in-1 Hand Blender – the perfect solution saving me storage because it's really small and handy. With only one blade and 2 detachable parts – a blending leg and a whisk, it also saves me the hassle of having endless attachments.
I no longer need to get a big and bulky gadget out to be able to do just one thing. It makes food preparation so simple. Just the blade in the chopper for chopping onions, spices and other vegetables. That's it! Or just the blending leg to finely blend and puree or make a smoothie. Quick and easy just the way I like it.
SIMPLE SMOOTHIE RECIPE
1 banana peeled sliced thickly
1 red apple quartered
1 green apple quartered
3 satsumas peeled
a squeeze of lemon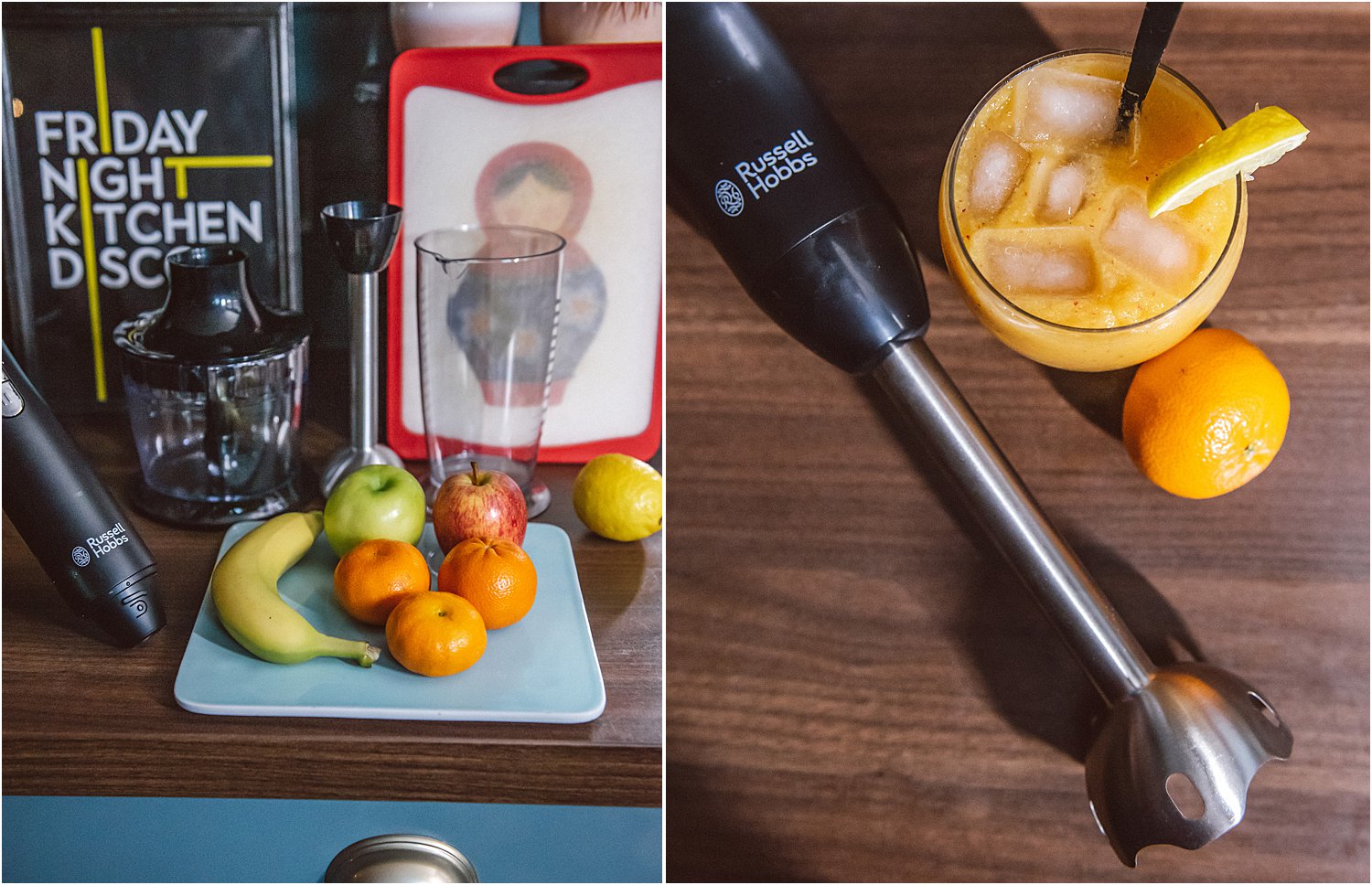 Put the fruit pieces in the chopper and chop finely. There is a choice of 2 speeds with pulse setting. It's all manual so you can tailor your pulsing to the recipe.
Transfer all the chopped up fruit into the 700ml capacity beaker. Using the blending leg, puree the fruit until it's all liquid. Add a squeeze of lemon. Pour into glasses, pop in some ice cubes and enjoy!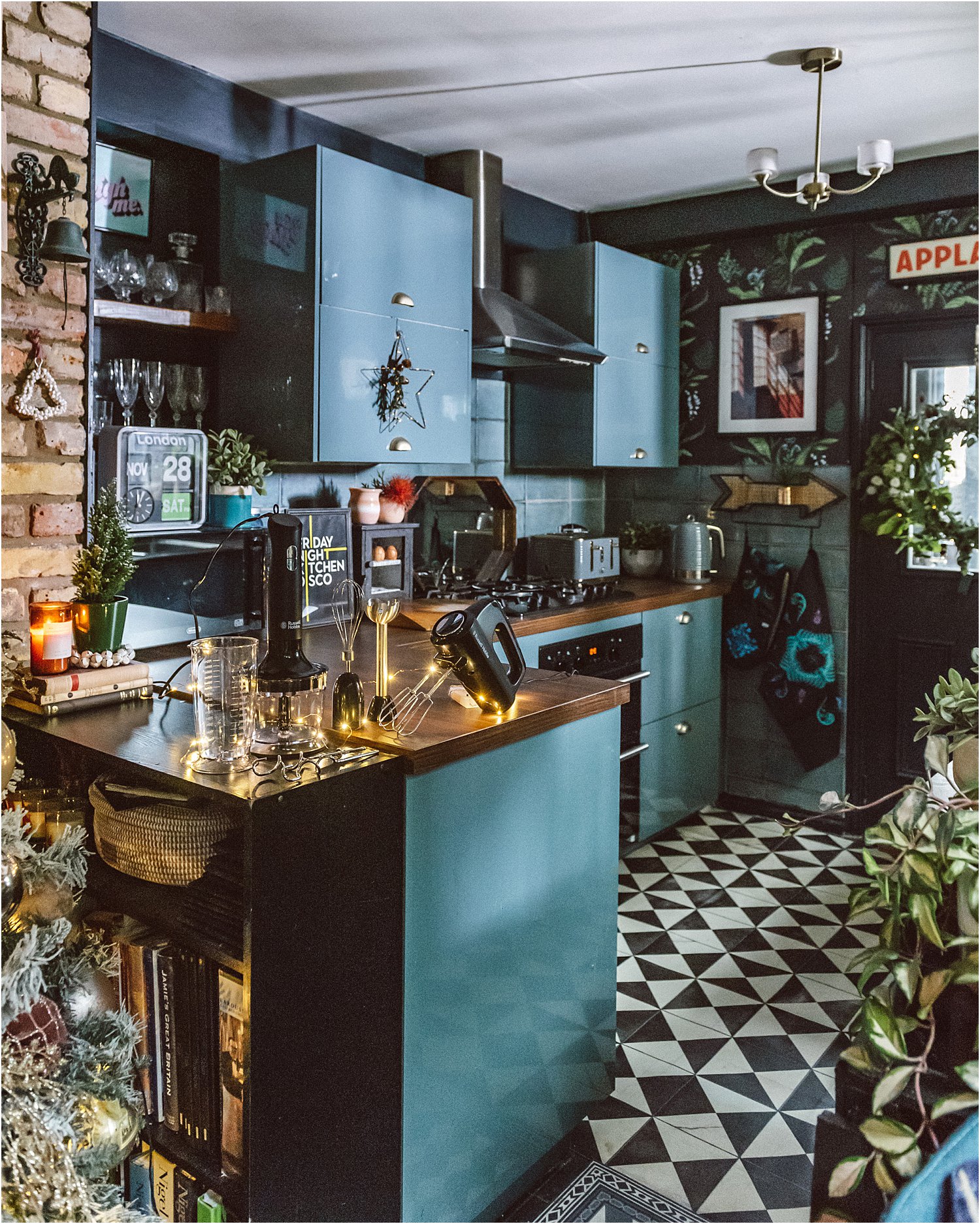 So far so good. I'm not much of an elaborate chef and this is right up my street. I like things done fast and efficiently. I like gadgets that are simple, small and easy to put away.
It's now time for the real test! I'm making my mother's salmon curry! We all know that a curry entails endless chopping of endless spices and ingredients. So let's see how I feel after I make this curry!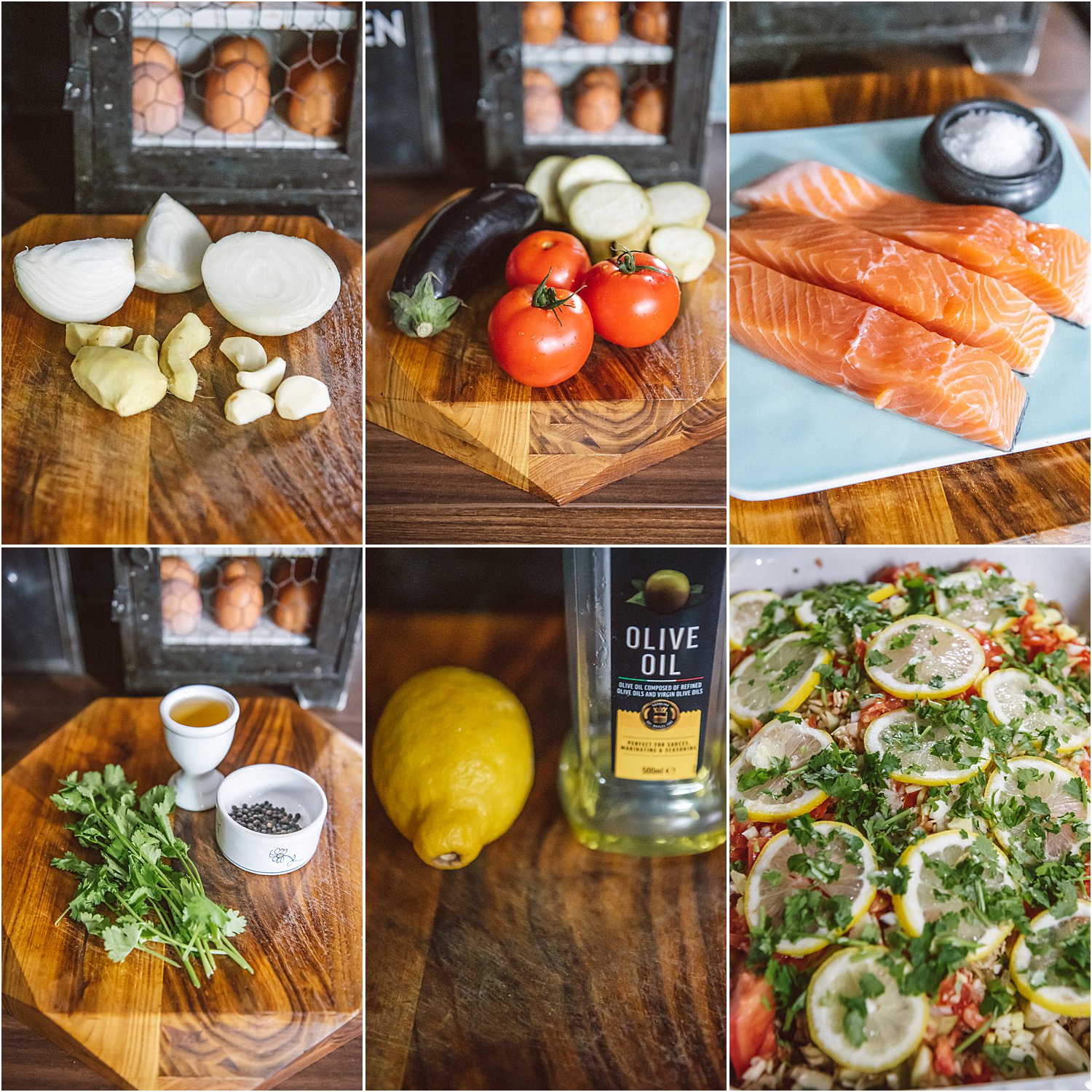 SALMON CURRY RECIPE
1 onion chopped
4 cloves garlic finely chopped
1.5 inch ginger finely chopped
2 aubergines peeled and chopped
3 vine tomatoes chopped
4 salmon steaks
5 Tbsp white wine vinegar
Salt & Pepper to taste
2 Tbsp Olive Oil
Lemon slices from 1 lemon
Coriander chopped
Layer ingredients in an over-proof dish. Lay 2 salmon steaks in between layers. Season each layer with salt and pepper and one tablespoon olive oil. Top with finely sliced lemons and a handful of coriander. Cover with foil and bake in a pre-heated oven at 160C for 30 minutes.
Check that the salmon is cooked through before serving. When cooked, garnish with coriander and season to taste. Serve with couscous and salad.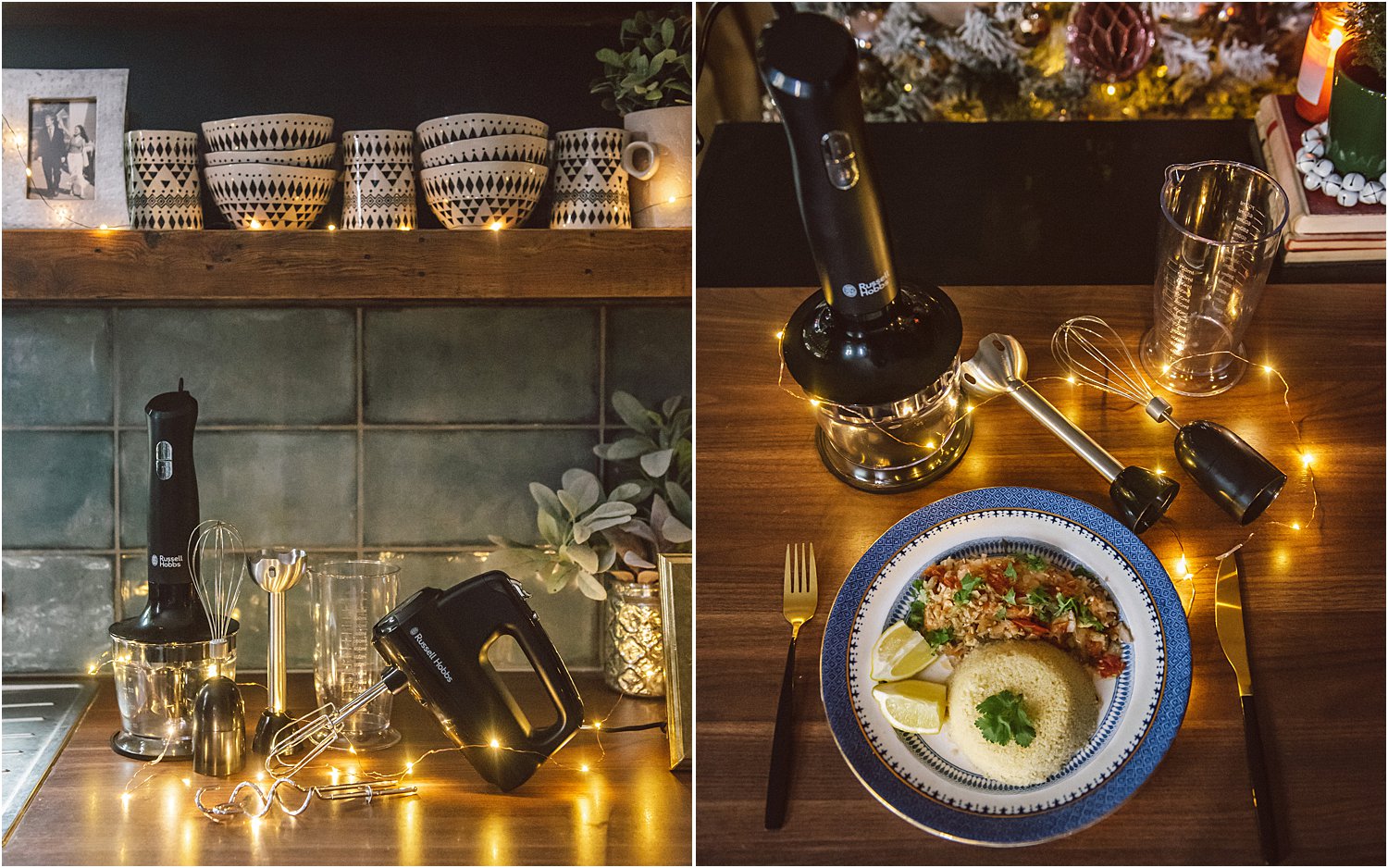 Chopping the spices and onions took less than 5 seconds! Literally! Say goodbye to onion tears! I didn't have to keep washing the chopper pot either. I just pulsed each ingredient one at a time until I was happy with the chopped size and voila, they were ready to layer.
This is the quickest I've ever made this curry. Normally I'm standing in the kitchen peeling, slicing and chopping for an hour at least! I'm glad to see the back of those days!
And here is the result!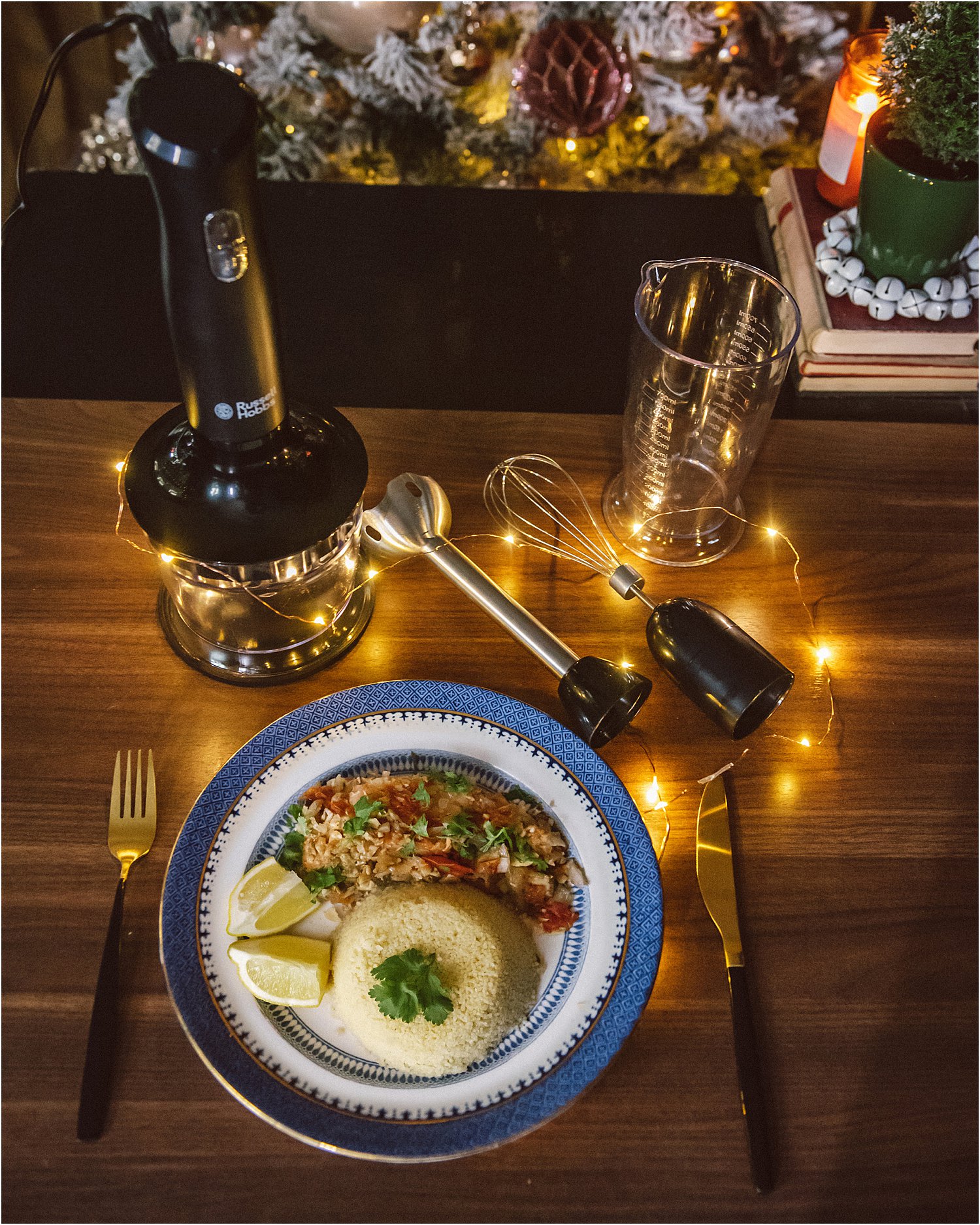 I'm so delighted with Russell Hobbs Desire Matte Black 3-in-1 Hand Blender . It helps me get cooking done quickly, efficiently, with minimal mess and cleaning and still produce healthy and nutritious meals.
The Desire Matte Black 3-in-1 Hand Blender is compact and enables me to blend, chop, mix and whisk all in one appliance. It saves me time swapping various bulky gadgets and saves on storage space as well! A win all around!
Check out Russell Hobbs Desire Matte Black range if you are looking for efficient and powerful but nifty food preparation gadgets that are a delight to use! That's something coming from a non-chef like myself!
I hope this this article on Russell Hobbs Desire Matte Black Product Review + Recipes has been helpful.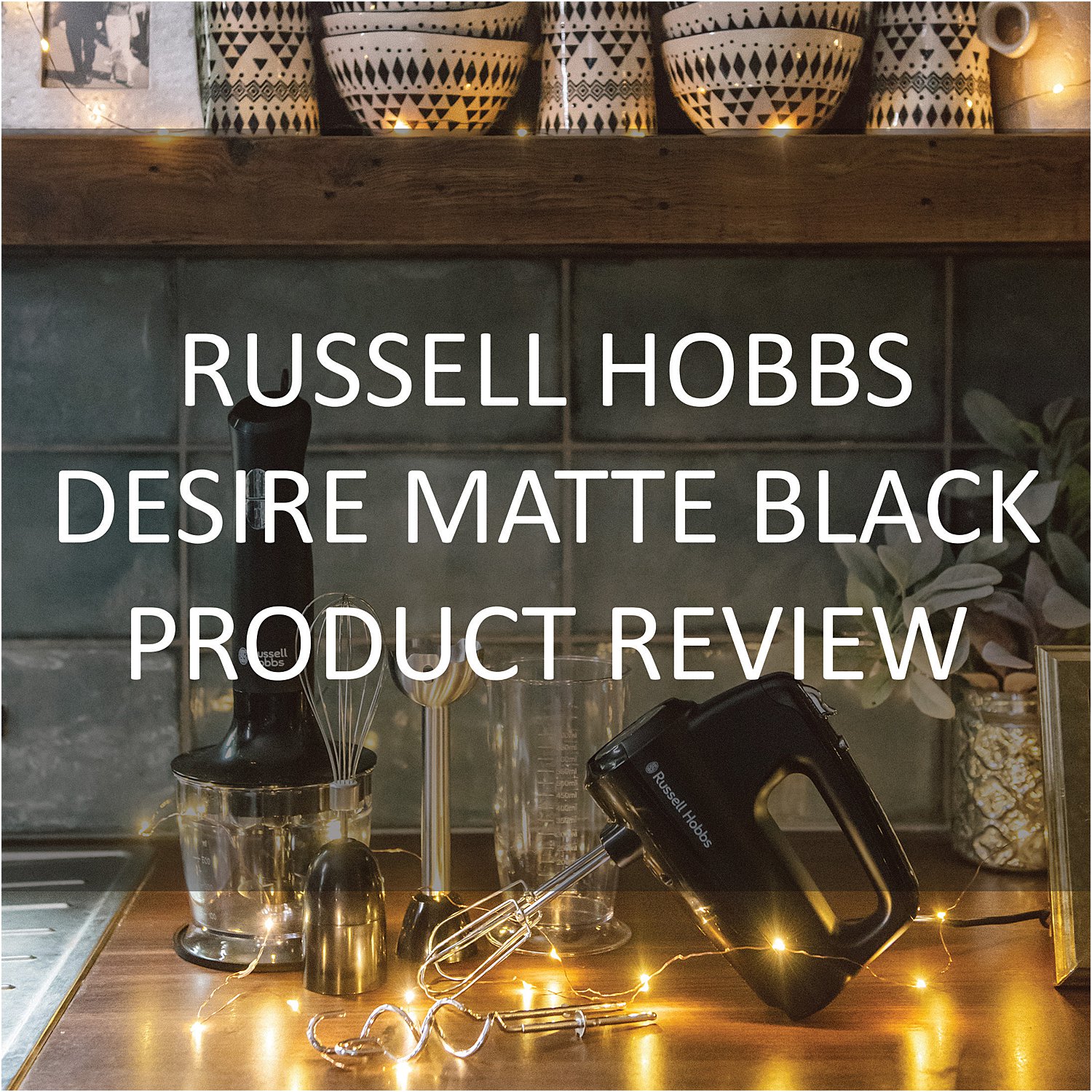 Don't forget to download my free resources that will help you design your own interiors and grow your Instagram account! Let's chat on Instagram and follow me on layered.home for more inspiration.