There has never been a more pertinent time to try 3 powerful ways to bring nature indoors than lockdown and post-lockdown times.
This past year has seen me longing for space, sky and sea – which for many of us are an elusive dream. I brought nature in using various ways, some of which I have already touched on in this article I wrote on 4 new ways to bring the outside in.
Whilst that article focused on man-made elements that speak of and evoke nature, recently, I have focused on purely natural ways that are raw as opposed to an end-product.
I wanted to experience the power of nature and relaxation within my home more for my family's wellbeing and mine.
Recently, I've had the chance to work with Smellacloud and I wanted to review their products. By the way, you can use LILY10 until Monday 29th March for 10% off. That's an extra discount as currently they have a sale on!
3 Powerful Ways to Bring Nature Indoors
Here are 3 powerful ways to bring nature indoors especially this during challenging time that I have been doing. Once again, as mentioned on the above article, I won't include plants here as I think that's a given!
1. Essential Oils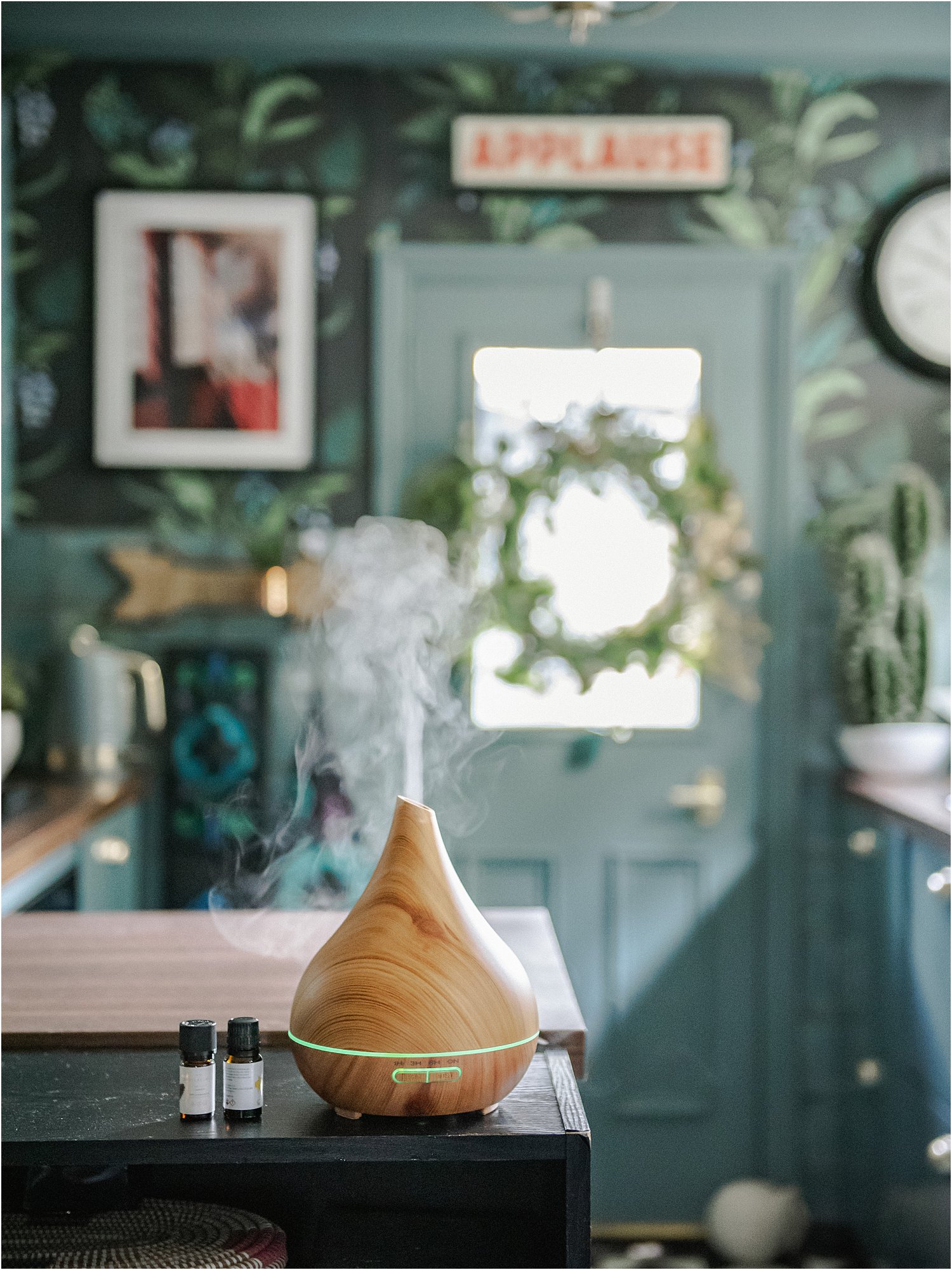 We are perhaps already very familiar with essential oils – compounds extracted from plants capturing the essence of the plant. Processes of extraction can be through steam, water or cold-pressing. These extracts are then mixed with carrier oils so they are ready for use.
Through diffusers, we can enjoy these 100% pure natural products inside our home and feel the benefits of the power of nature.
I've had tried many diffusers in the past and this Unity diffuser from Smellacloud is by far the best. It's light but powerful and very well-made. I've had diffusers that seemed to work but you could hardly smell the oils so I have doubted how effectively they have diffused the oil. Needless to say I have stopped using them!
I have also bought one which was far more expensive than this Unity diffuser. It worked well at first and then started making horrible sounds like the sound of a stalled motor. Eventually it died! I was gutted because I had invested over £150 on it including a set of oils!
This one from Smellacloud feels "healthy" – doesn't make horrible sounds, gives out a clean mist that smells so good and has buttons that are so simple to use.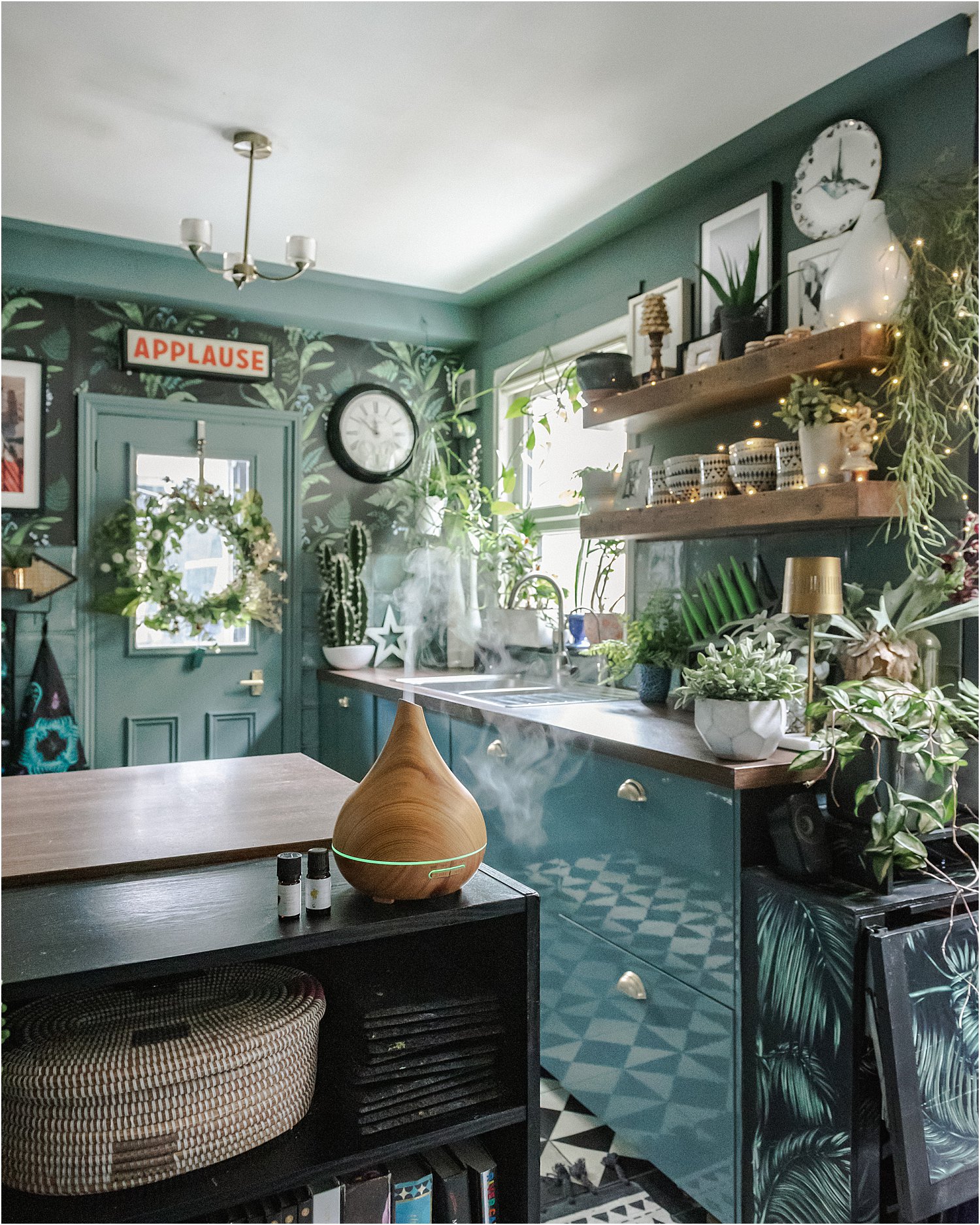 How to use the Unity diffuser:
Press the left button for light which changes colours in a loop. Press it again and you can choose which light you want to stay on.
Press the right button to turn the power on so you see the mist rising through the top of the hole. Press it again to set the time to either 1 hour, 3 hours or 6 hours which is indicated by a small yellow light.
To avoid limescale I use either deionised top-up water (this is the water that is used to top-up car batteries) or boiled filtered tap water that has been cooled. A beaker comes with the Unity diffuser so you know exactly how much water to put it.
Just add a few drops of essential oils to the water and you're good to go! I use this everyday whilst I'm working on my desk or pottering and doing DIY where it usually sits in the living room.
If I'm cooking or my husband is doing batch cooking, I use it in the kitchen-diner area to cleanse the smell away. It's powerful enough to permeate the whole house.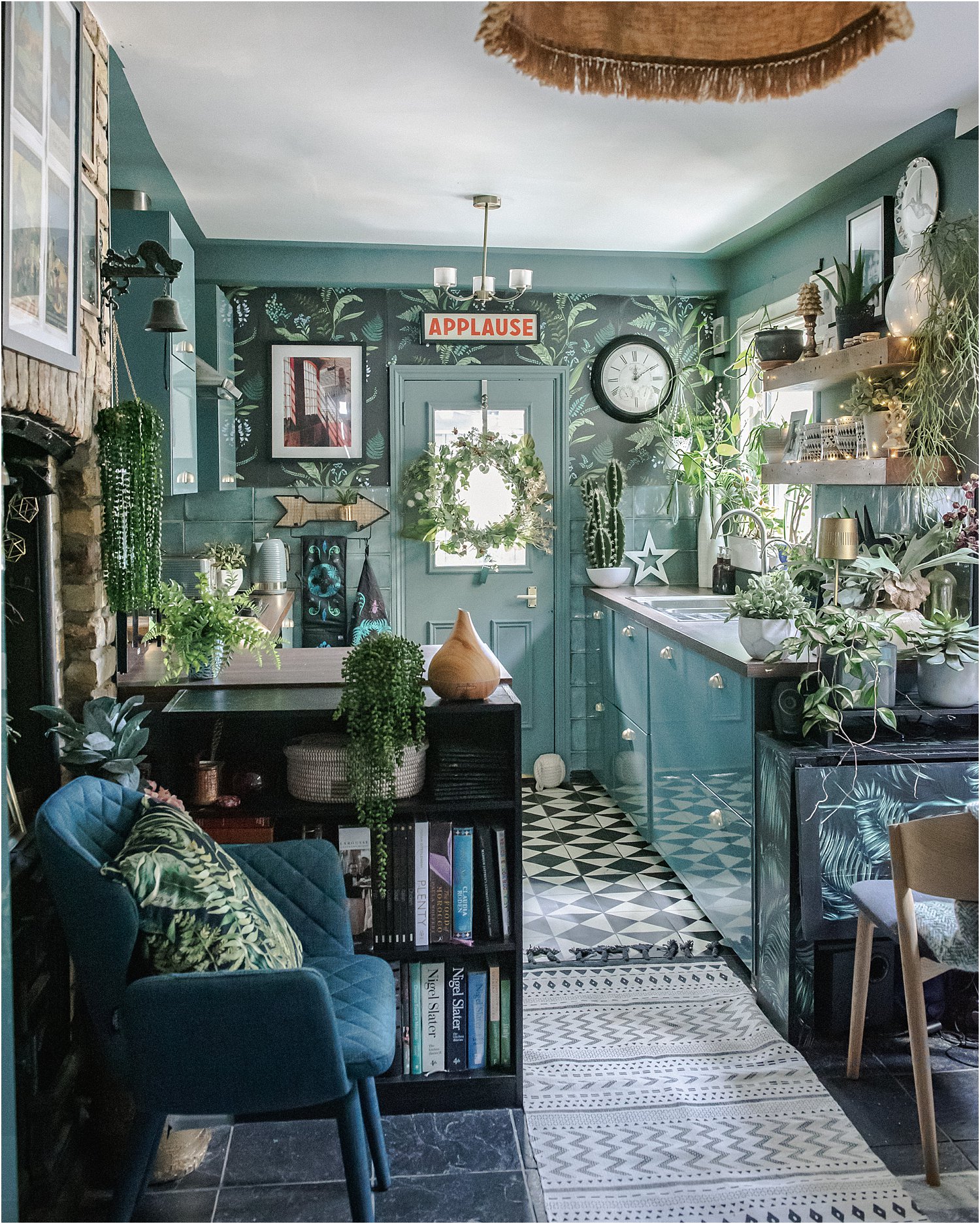 Here are just some of the benefits of well diffused 100% pure essential oils:
Relaxation
I'm quite sensitive to strong bad smells including food smells although I love eating. A clean-smelling home de-stresses me and helps me relax. When I'm working, the gentle sound of the water as it is being diffused is soothing and calming.
Studies have shown that when people are more relaxed, we are happier, more focused and productive, have better and more positive attitudes to life and as a result are kinder to others. A relaxed countenance promotes sharp minds and healthy hearts too.
Mental Health
Lockdown has seen an unprecedented rise in mental health problems especially amongst young people. I'm up for anything that can help with mental wellness. I have bought a couple more of these diffusers as presents for the teens in our extended family.
They are revising for their GCSEs and I hope these will help them feel good and refreshed as well as focused on their studies too. Some essential oils are even known to help with headaches and migraines and to lift low mood.
It's amazing that we can experience the healing power of nature from a tiny plant extract!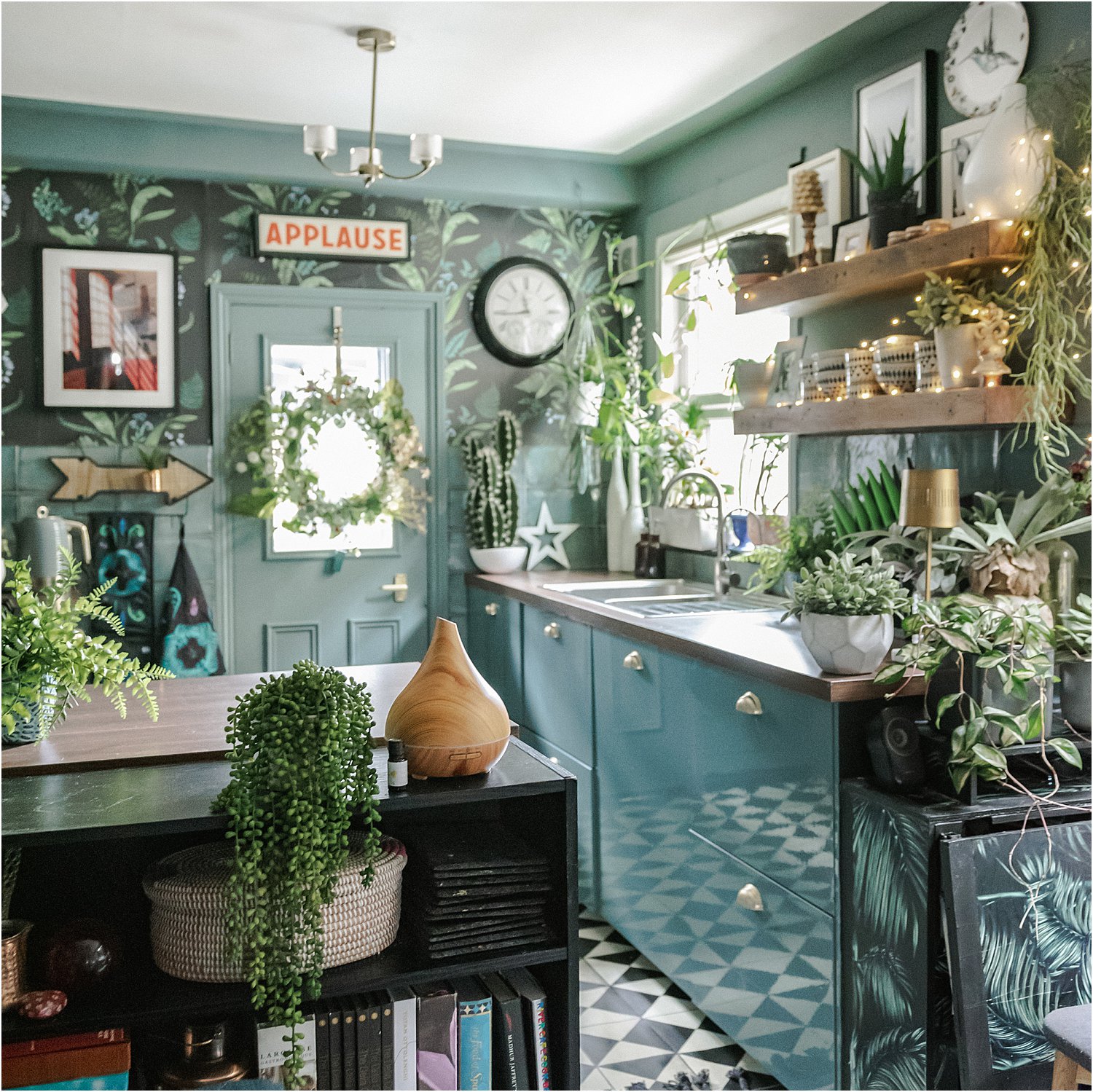 Escapism
This has largely been in the form of movies for us as we are a movie-watching family. I love watching films and TV series that show wide snowy landscapes and beautiful mountain ranges.
Drone captures of lakes and meandering rivers, of forest woodlands and misty mountains make me feel I'm somewhere else surrounded by vast space and embraced by nature.
Can you tell I live in a Victorian terraced house in London? I'm living my life vicariously through these escapist scenes during this challenging period.
With the mist rising from the diffuser and the essential oils scent permeating the home, I feel surrounded by nature in the middle of a vast forest, taking in the clean fresh air under a blue expanse. I cannot tell you how much this helps my mental wellbeing too!
Diffusing essential oils in your home is one of 3 powerful ways to bring nature indoors.
2. Aromatherapy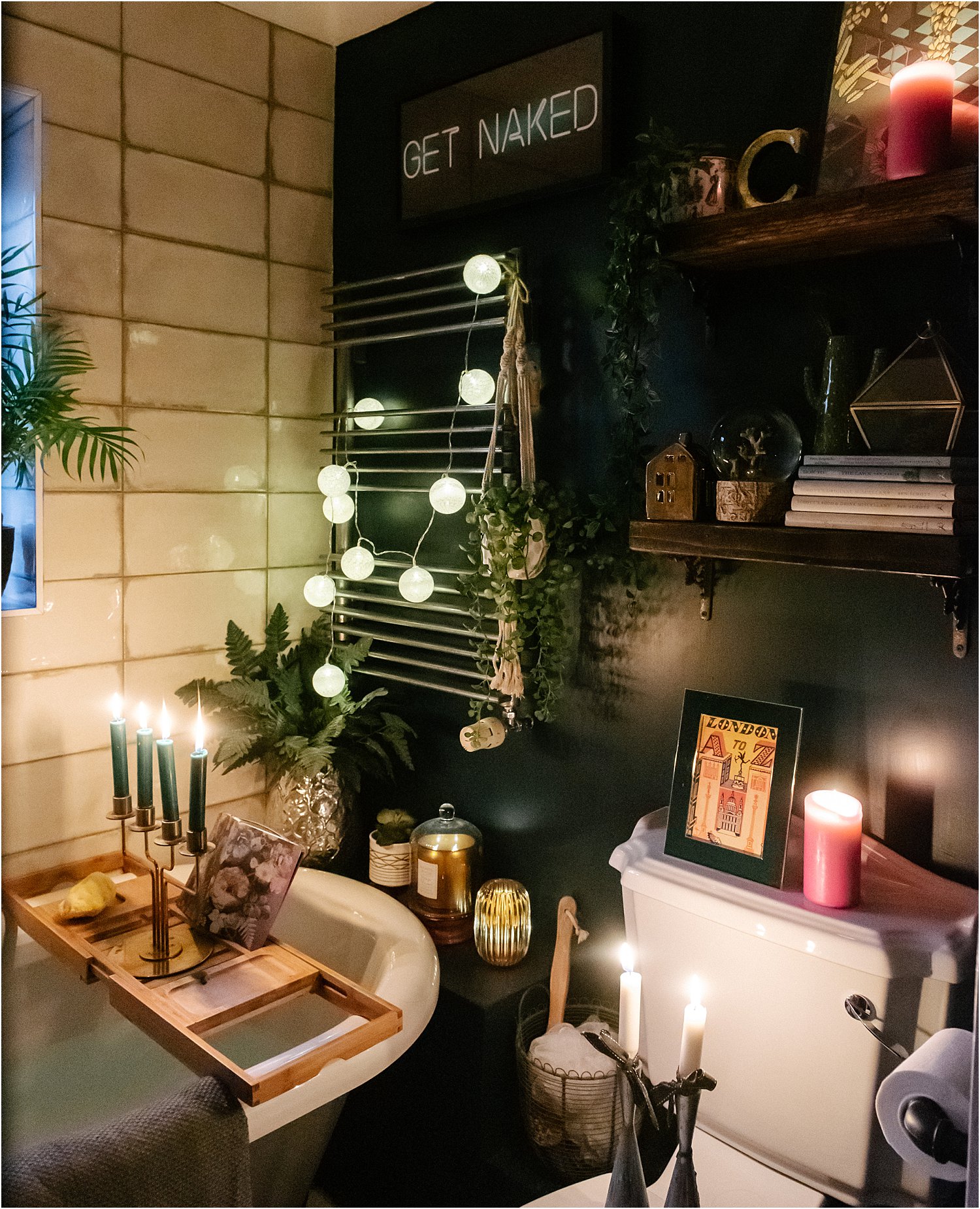 Recently, I made my own soy candles with pure essential oils. Nothing beats the sight of gently flickering candles that smell so good. It calms me down immediately and makes me relax, slow down and put my feet up.
Last Christmas, my husband bought me a hand-held massager. It's actually a great gadget. I'm always begging him and my kids to massage me but none of them are great at it nor have the patience to give me a back massage.
A few drops of 100% pure essential oils mixed with a carrier oil such as almond, coconut or olive oil does the trick. Not only can you enjoy the benefits of essential oils through inhaling them, essential oils can also be absorbed by your body through a soothing massage.
Did you know that soaking in water in a bath actually dries out your skin? A few drops of essential oils from Smellacloud Skintox range in the bath keep your skin moisturised and feeling soft.
I always put essential oils in my bath and pepper the room with candles. It's not often I have a full soak so when I do I make the most of it and try to make it almost a spa experience!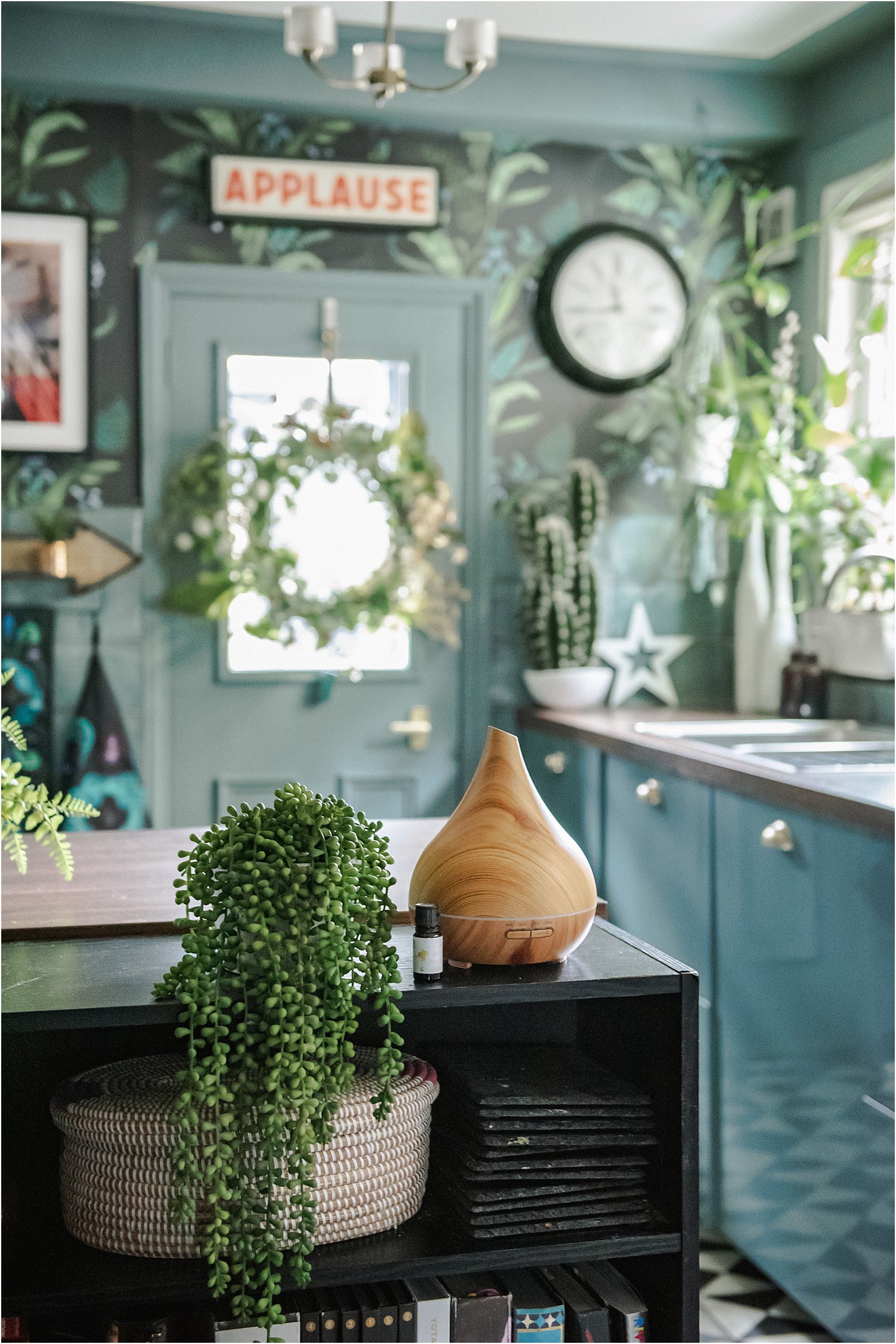 I chose Pine Tree and Ylang-Ylang from Smellacloud and they smell divine. I actually mix both oils too and the result is even better: a fresh pine forest scent of the tropical Ylang Ylang flowers!
Aromatherapy in baths and candles is the second of 3 powerful ways to bring nature indoors.
3. Herbal Teas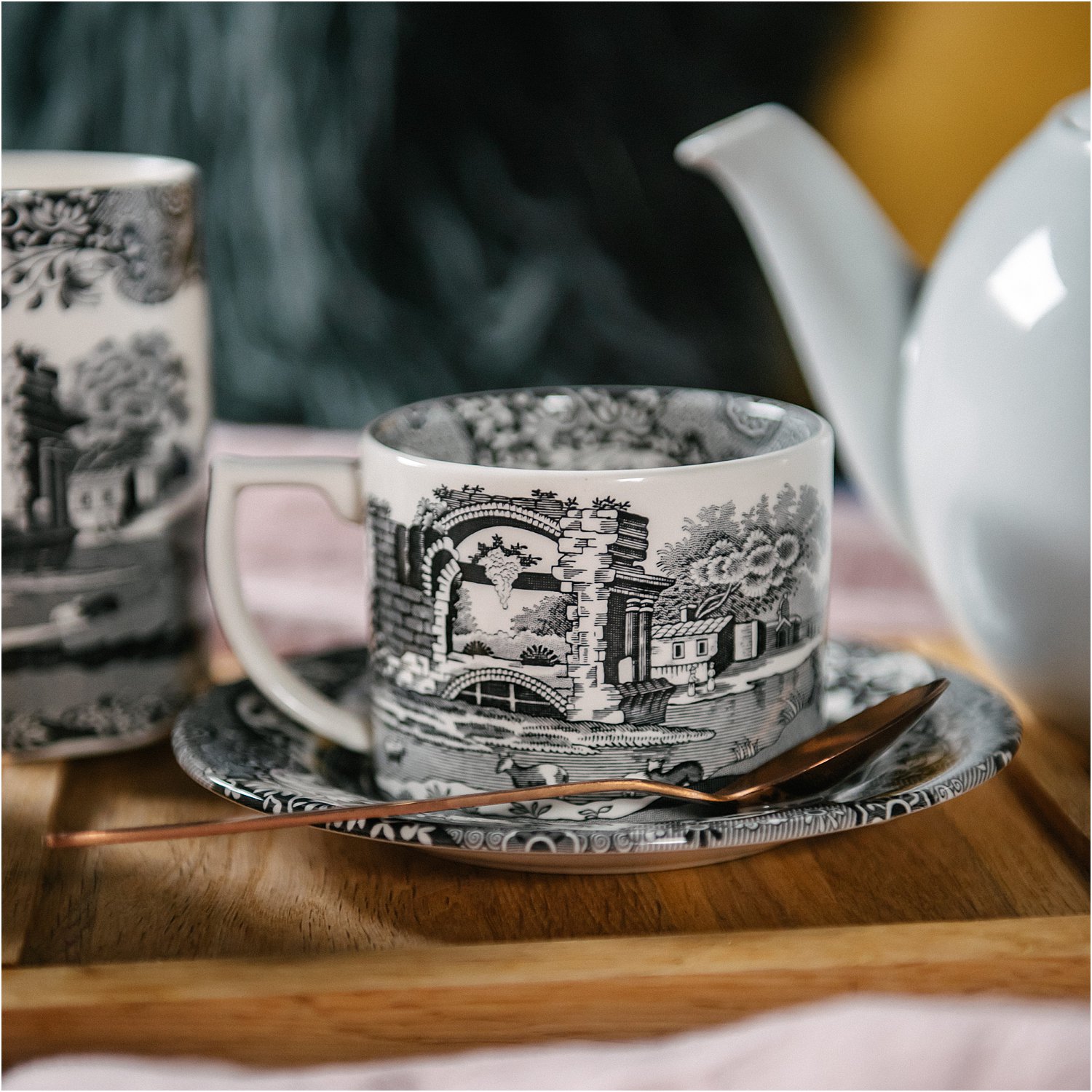 I love my daily cappuccino -it has to be decaf though as I've given up caffeine a long time ago. But I also love my herbal teas. I've been drinking more herbal teas these past few years as I have grown to love their natural taste. Drinking herbal tea also makes me feel more relaxed and that I'm somewhere outdoors in the fresh air and warm sunshine connecting with nature.
Smellacloud also has a range of herbal teas aimed at de-stressing and relaxing to promote a healthy lifestyle. They do not contain any stimulants found in coffee and tea, are vegan and are also sourced from fair-trade partnerships.
I cannot stress how giving up caffeine has improved my sleep and overall general mood – more balanced heart rate and no highs and crashes resulting from caffeine. My husband also used to have several cups of strong coffee per day and have cut back a lot in the past couple of years.
We are both in our 40s and are realising we need to be more mindful of our health now that the days of being spring chickens are long gone!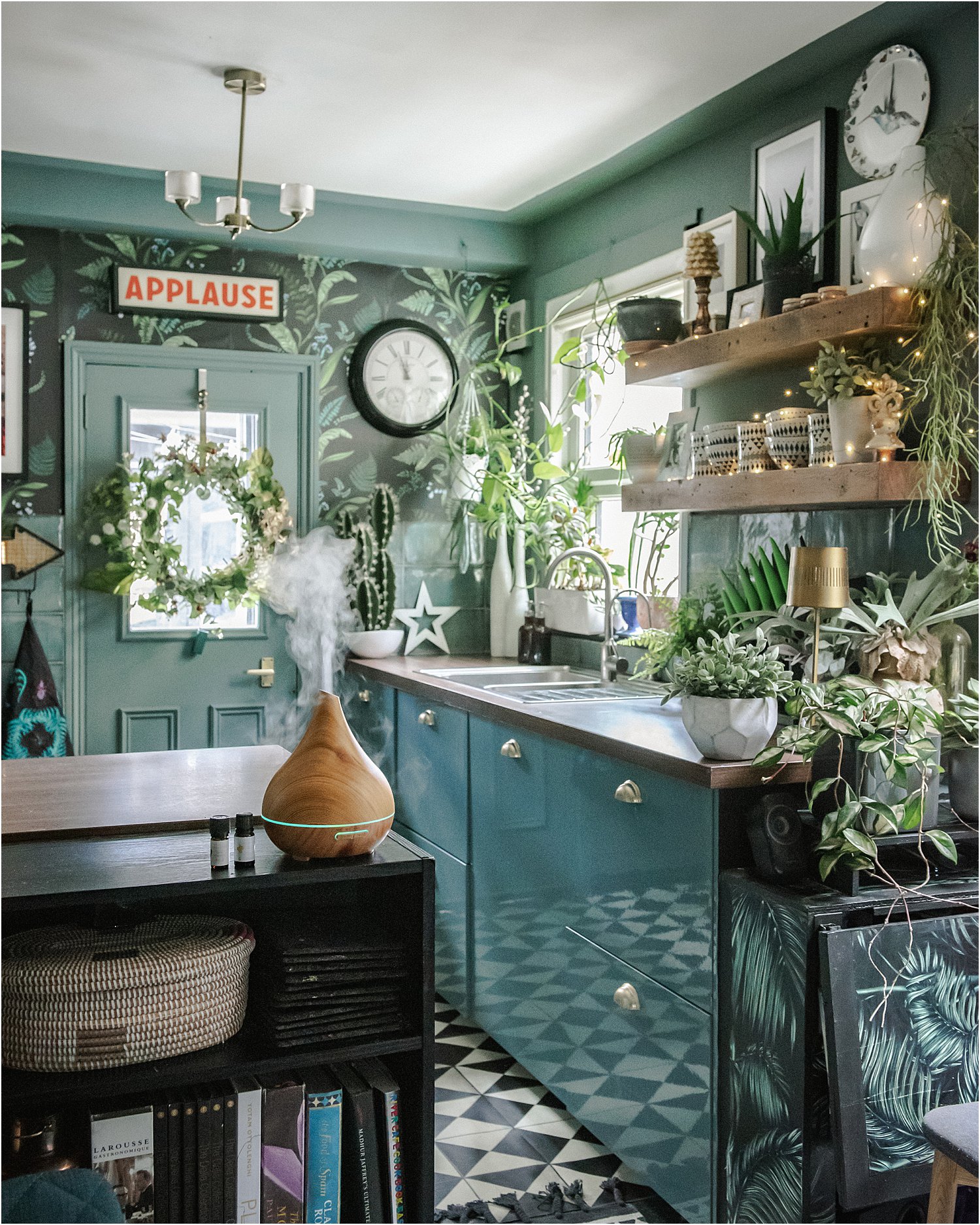 Other than the visual aesthetics and health benefits of plants, natural accessories to bring the outdoors into your home, in through essential oils, aromatherapy and herbal teas have really improved my mental wellness and general health. I would encourage you to start looking into them.
Drinking herbal tea is the third of 3 powerful ways to bring nature indoors.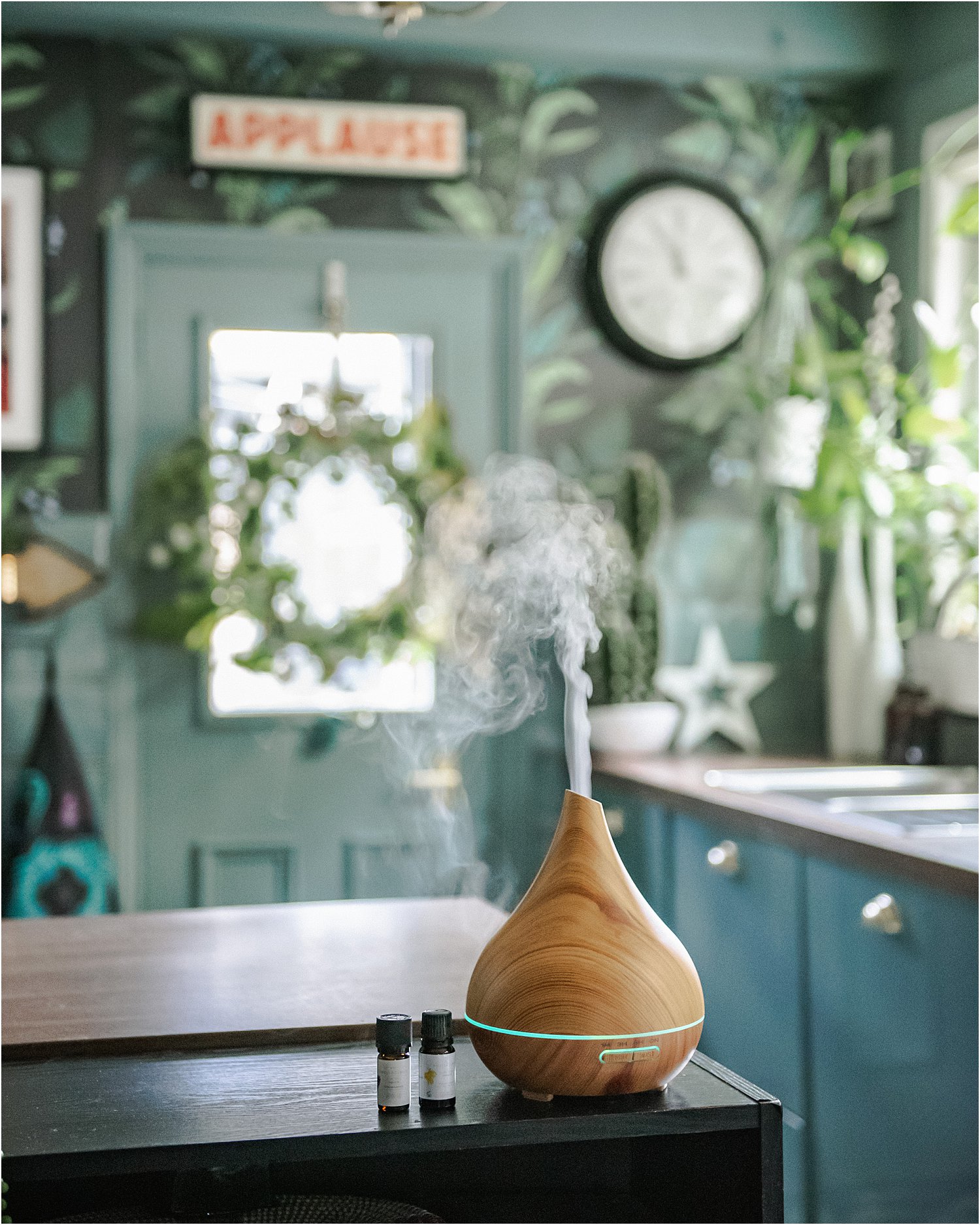 I am very pleased with my Unity diffuser which was sent to me by Smellacloud as part of a paid partnership. I would wholeheartedly recommend that you try it too.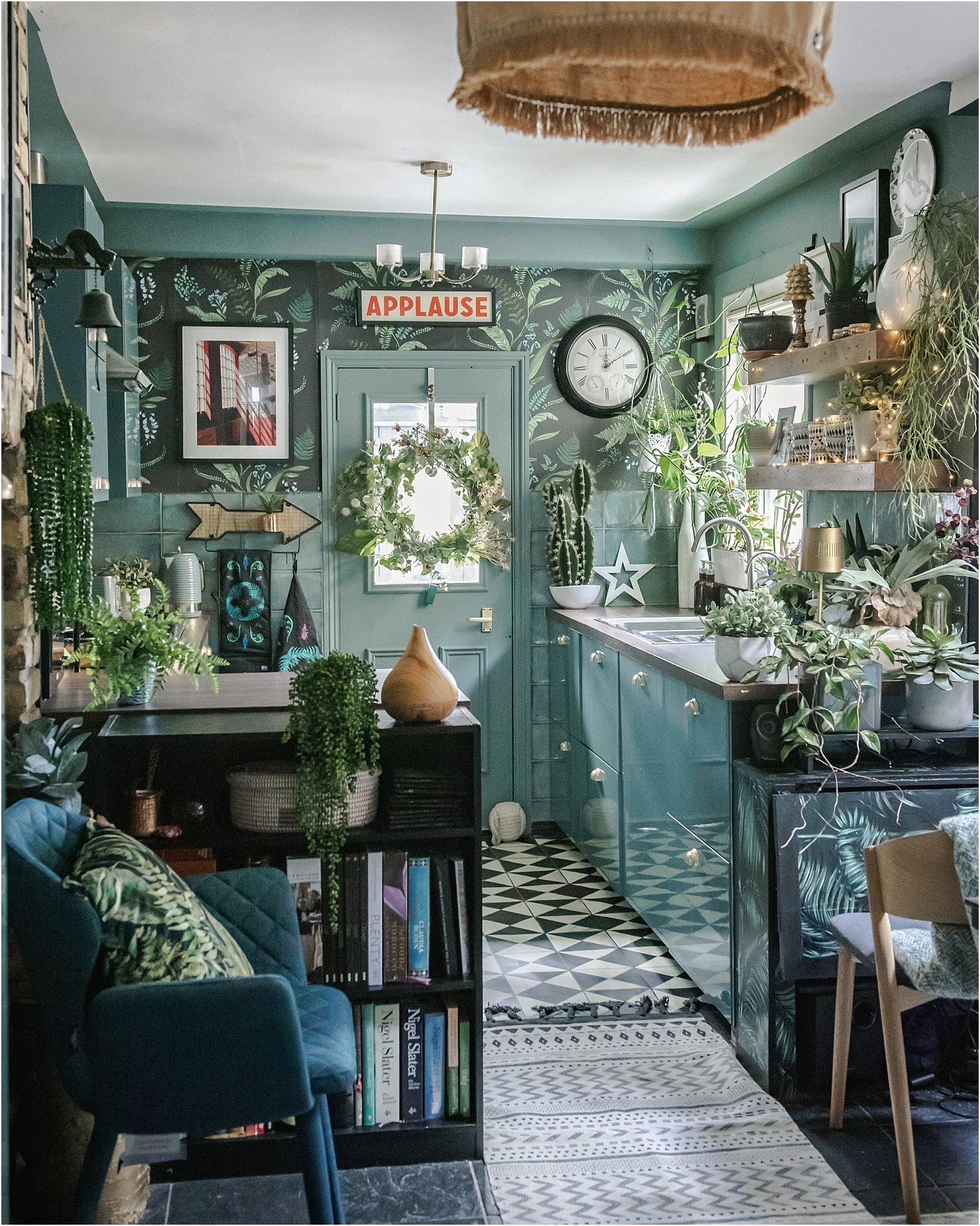 I hope this article on these 3 powerful ways of bringing nature has been useful. This blogpost is also part of my paid partnership with Smellacloud. All opinions are mine and are true.
Don't forget to download my free resources that will help you design your own interiors and grow your Instagram account! Let's chat on Instagram Layered.Home and together get inspired!